As the old saying goes, "always look for a rainbow after the storm." It's a kind way of saying, there's always something good that comes after a tough situation or time in your life. If you've never heard that saying before, or maybe haven't been in a circumstance that would warrant such a phrase, consider yourselves very lucky. It's these types of scenarios that can make or break a person, but the life that carries on can sometimes surprise us. So what is a rainbow baby? Much like the phrase mentioned above, parents that have suffered infant loss via a miscarriage, a stillbirth, or the neonatal death of their child must look for a light at the end of the proverbial tunnel. Becoming pregnant, and delivering a healthy and happy baby after grieving such a loss begs a commemorative and heartfelt term, rainbow baby.
Some say you are too painful to remember, I say you're to precious to forget. -Unknown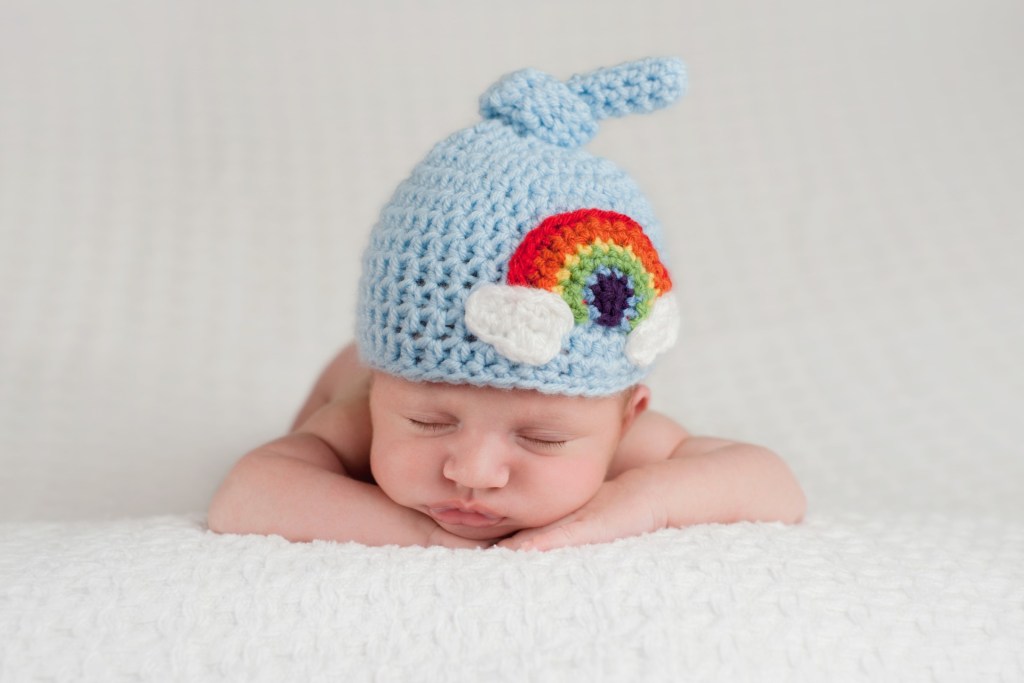 What is the rainbow baby meaning?
The term rainbow baby is defined by Oxford Languages as "a baby born subsequent to a miscarriage, stillbirth, or the death of an infant from natural causes." In layman's terms, the term refers to a baby that is born after the parents suffered the loss of a previous pregnancy due to stillbirth, miscarriage, or post-birth causes – natural or otherwise. It gained momentum in 2008 after the release of Christie Brooks's collection of stories, "Our Heartbreaking Choices: Forty-Six Women Share Their Stories of Interrupting a Much-Wanted Pregnancy." Rainbow baby quickly spread to internet forums and support groups for parents grieving over the loss of their child(ren), and thus became a term regularly used among families and friends, eventually making the transition into pop culture and the media.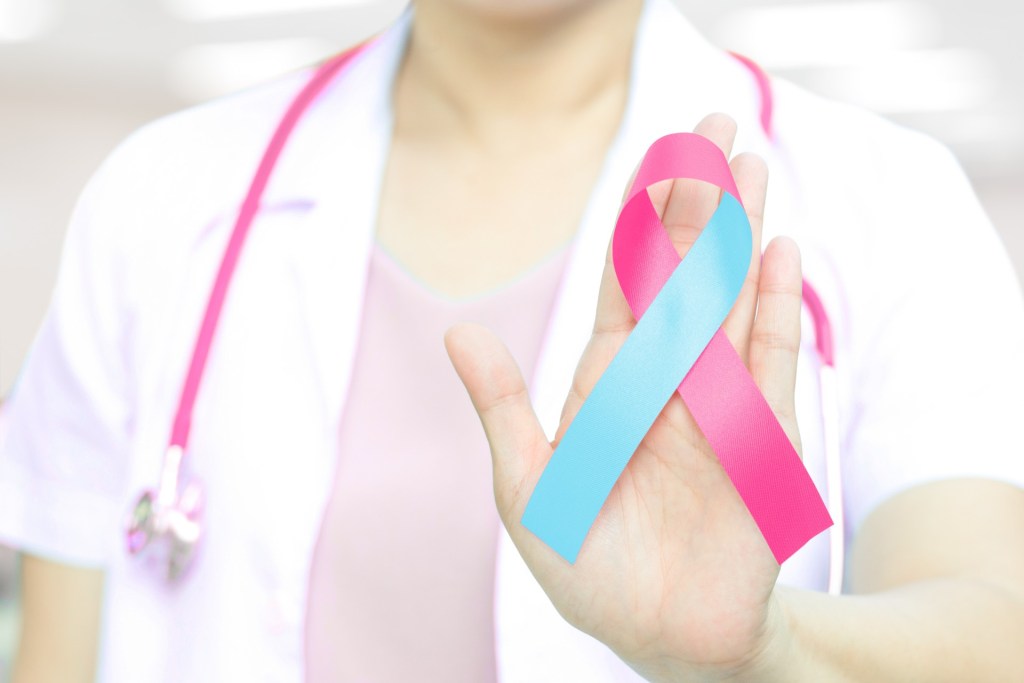 Breaking the stigma
While not only giving a name to what can only be described as a terribly painful and gut-wrenching situation, and the beauty that can unfold out of such a tumultuous time, rainbow babies, and the celebration of their arrival has helped break the stigma and barriers of infant loss. Up until the mid-2000s, discussing the loss of a child or pregnancy was usually something kept private and quiet amongst family members and friends. By creating and developing a term that parents and supporters can use when describing a terribly strenuous time in a grieving parent's life, it breaks the chains of silence on infant loss and allows parents to heal without feeling invalidated or "broken" in some way.
Losing a baby, no matter how the loss occurred, is not a blight on the parent. Loss of life can very often be out of the hands of those it comes to touch, and too often, parents are blamed for creating their own tragedy without thought of what those kinds of words could do to a parent in grief. Now more than ever, moms and dads who have had to bury a child or carry out a procedure to end their pregnancy need encouragement from others to keep going, with the possibility of their rainbow baby just within reach.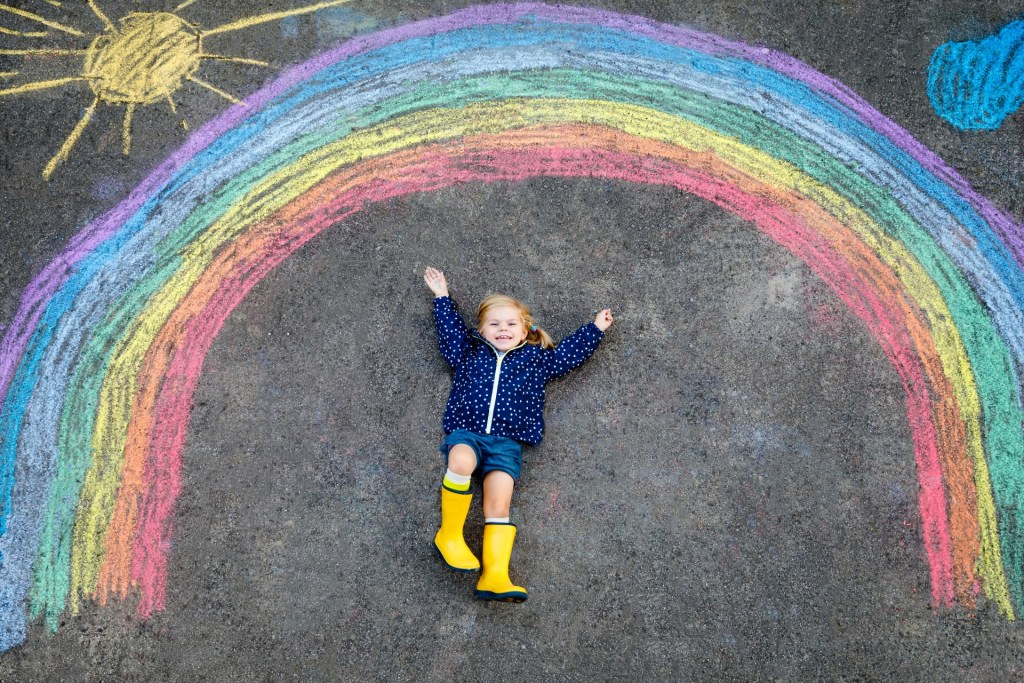 How to use the term in support
Perhaps you have a friend, family member, or co-worker who has recently suffered the loss of their child in some way or another. That person bore the weight of their loss and grieved. They then were overjoyed to learn that they were once again pregnant, with their very own rainbow baby. By acknowledging the term and showing your friend that you see, recognize, and appreciate their situation, you can open the door to a deeper connection and bond between the two of you, while also highlighting their beauty after the storm.
Additionally, parents who have suffered loss and vocalize their grief, and eventually their joy of new life after loss, help keep the cycle of awareness and respect moving forward. By utilizing open discussion, acknowledging the loss suffered, and the hope – or already achieved delight — for the future, parents can keep perpetuating understanding and attention to infant loss, while also showcasing the happy times that can come from the ashes like a phoenix.
So, whether you yourself are grieving, have grieved, or know someone currently suffering from the loss of a child, you equally understand the levels of sadness that can go hand in hand with that loss. It is our greatest hope that you also have seen or personally experienced the bliss of bringing life into this world. After such a catastrophic and undeniably cataclysmic event, your very own rainbow baby can show you that beauty is very much possible, even after the most painful and hellacious storms out there. And by keeping that word out in the universe, sharing photos, moments, and experiences, you are fanning the flames of openness and the ultimate acceptance that life is precious, and sometimes support is needed by those around us.
Editors' Recommendations