When it's time to buy toys for kids, how do you know what to get? There's so much to choose from, from the piles of plush stuffed animals to an endless array of dolls, drones, and action figures. There are also educational toys such as coding games, robotic sets, board games, and so many more that it can be impossible to find the right kind of gift without help. Truthfully, without a wish list from the kids themselves in hand, most of us are clueless about which toys to buy children. But fret not! We've gone in for a good culling of the internet to find out what the most popular toys are for kids in 2020 — so if you have a kiddo to buy a gift for, look no further. Our guide to the most popular toys of 2020 has arrived.
Melissa & Doug Giant Unicorn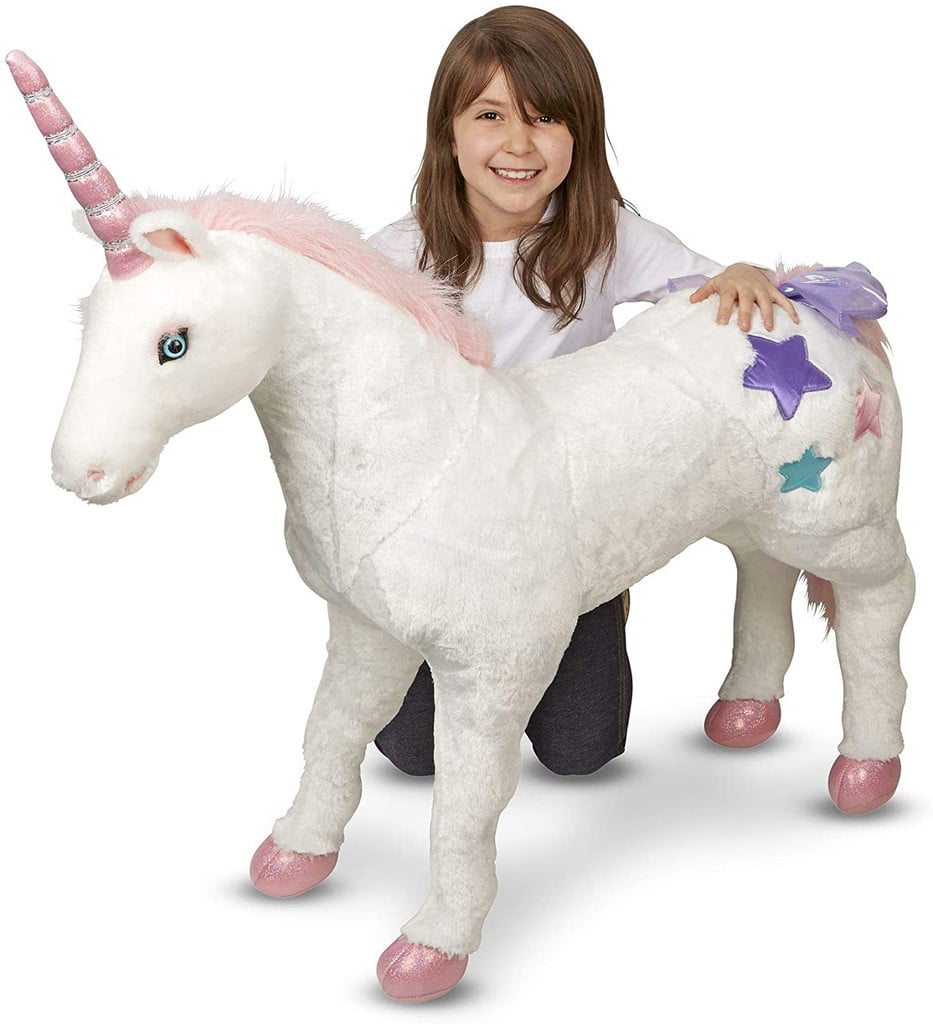 If she asks for her very own pony, why not take it up a notch and get her a nearly life-size unicorn instead? This sturdy and stunning creature comes equipped with plush, snowy white fur, a sparkly pink horn and hooves, gentle baby blue eyes, and a magical ambiance that fits into any little girl's bedroom perfectly. Spark imaginative play and a nice long break from screen-time when this beautiful friend comes to visit.
BoxyGirls Brooklyn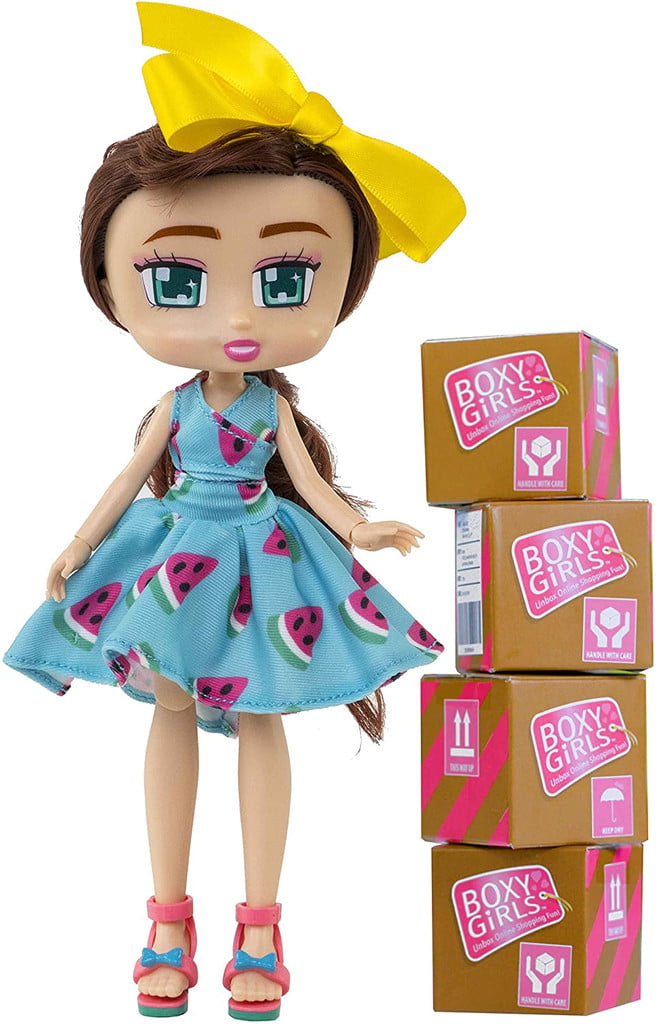 If your little girl loves unboxing packages, BoxyGirls Brooklyn is the perfect pal for her. Featuring not only four brand new boxes to open and twelve exciting fashion surprises to be revealed, but Brooklyn's wearing the cutest dress and matching shoes you've ever seen. Want to take a break and watch Brooklyn open her own boxes? Pop on over to her Youtube channel to see what she unboxes next!
TekHome 2020 New Kids Camera
This handy pink camera lets your little photographer store up to 3,000 pictures on its 32G micro SD card (that's a lotta selfies!) and even comes with a camcorder so they can record a birthday party, a fun day at the beach with pals, a special picnic time with the family, and other favorite events to watch later in motion. There's a lanyard to attach it to so it hangs securely around the neck, and its protective silicone frame keeps it safe from the occasional drop.
Hatching Toothless Baby Dragon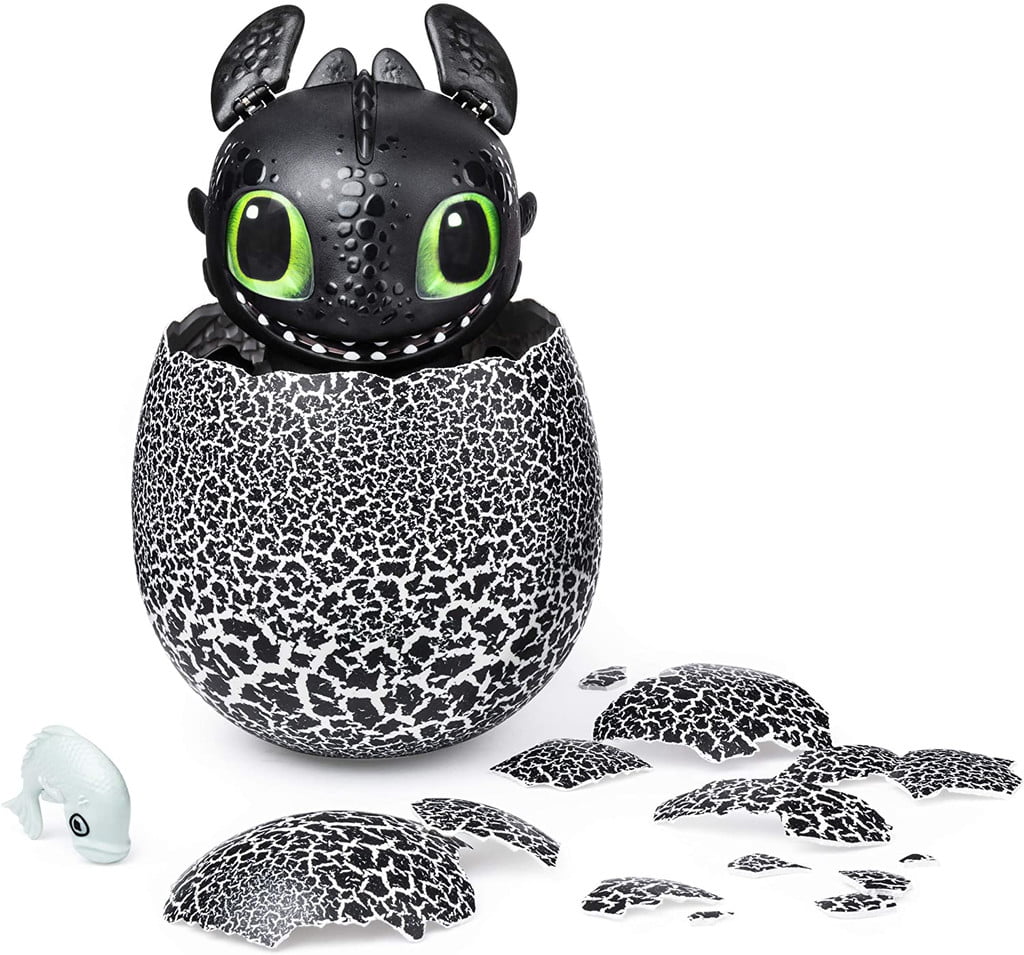 Akin to those featured in How to Train Your Dragon, this hatchling dragon, known as "Toothless", is interactive and loves to play. Shake and tilt him until he's ready to hatch, rock him to hear him growl, hold his belly to see his mouth glow, and more. You can even put on some music and watch him dance! Toothless comes with his egg, a fish accessory, 2 AA batteries, and an instruction guide.
Hot Wheels iD Smart Track Kit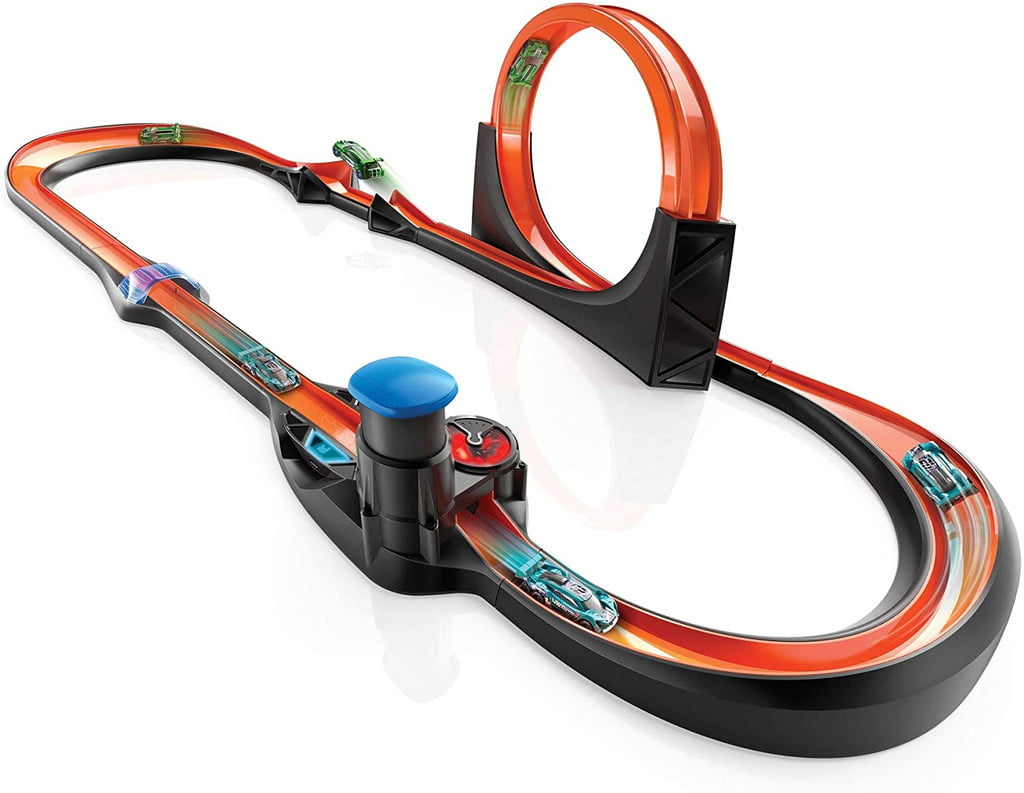 Launch your Hot Wheels at speeds you could only imagine before, while tracking their speed, laps, wins, and top speeds wirelessly. You can store and keep track of these stats easily and later break your own or your friends' records. With your Hot Wheels iD Smart Track Kit you'll get 2 premium Hot Wheels id cars alongside 16 track pieces. Follow their guides for 20 unique track layouts, or get creative and design your own!
Avengers Hero Inventor Kit
Build and customize your own interactive electronic superhero gear with the Avengers Hero Inventor Kit. With each kit, you'll get everything you need to build a top-level gauntlet, as well as over 18 other activities involving coding, building, and a little imagination. A smart device is required; compatible with Android iOS 10 or newer and Android OS 5.0 or newer. There's a very easy-to-understand instruction guide included, and once you download the app you can follow along there to finish building. You can be sure you're giving your kiddo a full dose of STEAM education as well as fun when they open this exciting kit!
Shape Shifter Olaf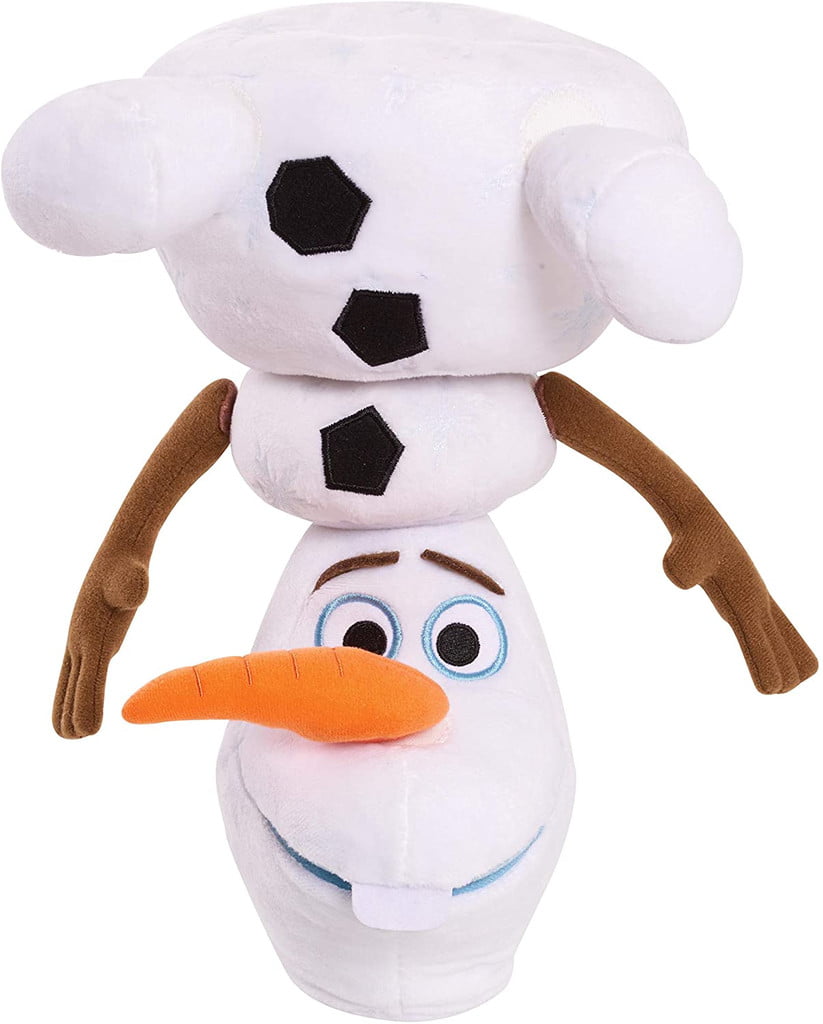 Put Olaf together any way you like with this silly fun velcro and magnetized set — but don't be surprised if you hear him complain and say, "That doesn't feel right…" or several other phrases from the movie Frozen II as you assemble him. This hilarious set comes with all of Olaf's body parts, each one soft and plush to the touch.
JumpOff Jo Foam Stepping Stones for Kids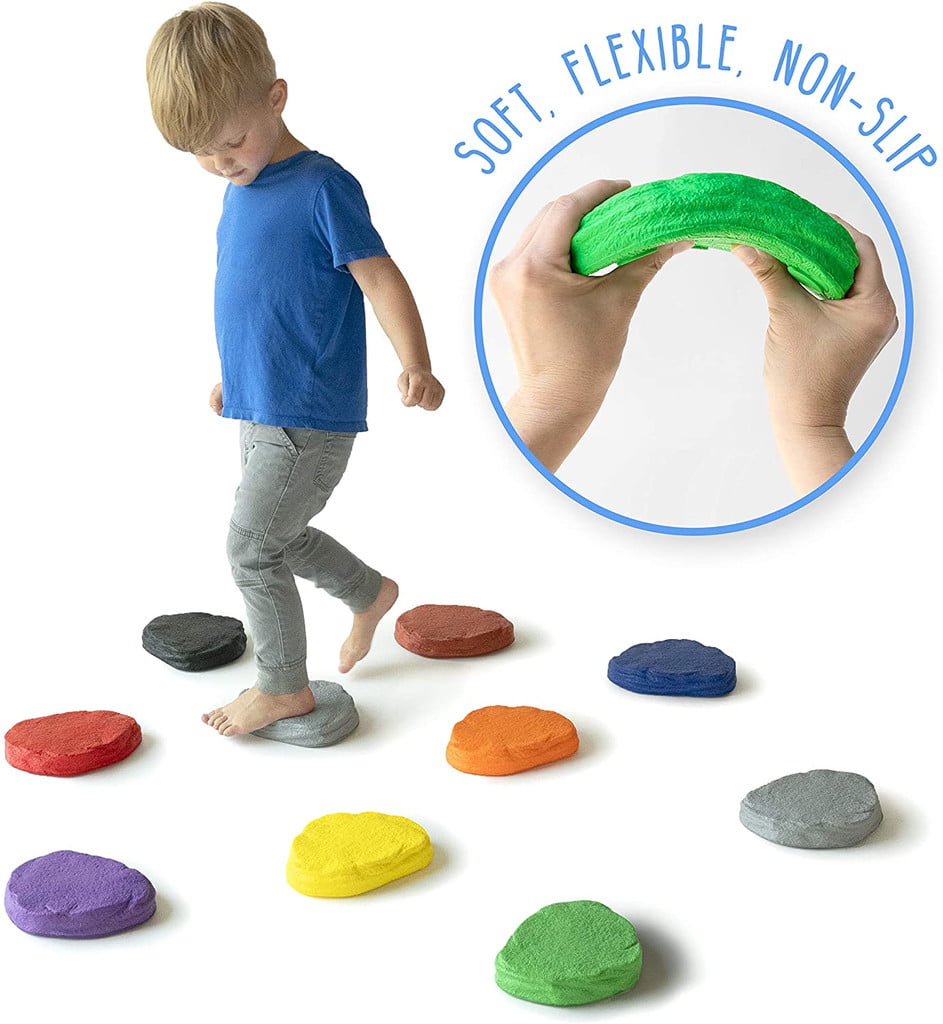 Each set of flexible foam stepping stones from JumpOff Jo includes 10 colorful balance-building "stones", ready to inspire your young ones to step, jump, or hop their way across the room. Let them develop gross motor skills and coordination while using their imagination to create games or obstacle courses either indoors or out. This quality set holds steady with non-slip gripping on the bottoms so kids can balance, unlike similar kits that slip easily from under little feet.
Scientific Explorer Magic Science for Wizards Only Kids Science Kit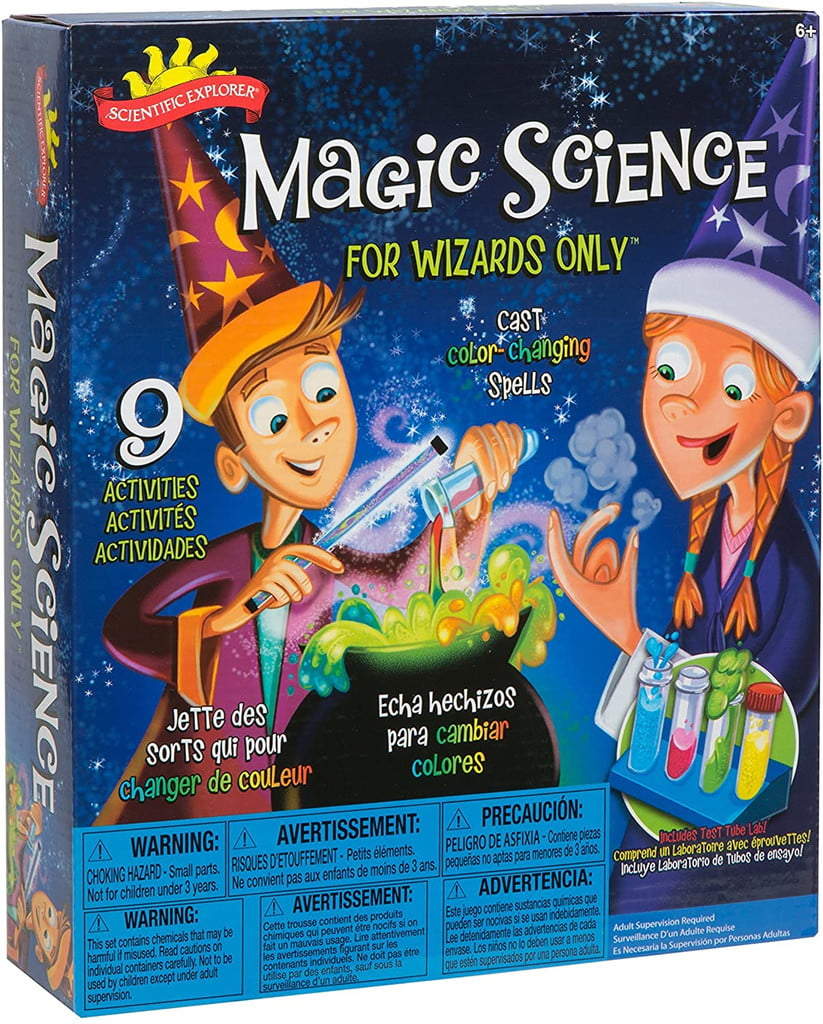 Young wizards can learn the science behind the magic when they get this kit started. Comes equipped with all the chemicals and supplies needed to complete nine exciting magical activities. Rated 4.5 out of 5 after over 2,300 customer reviews on Amazon, this kit is a bonafide win for nearly all who purchase it. Requires adult supervision.
Blume dolls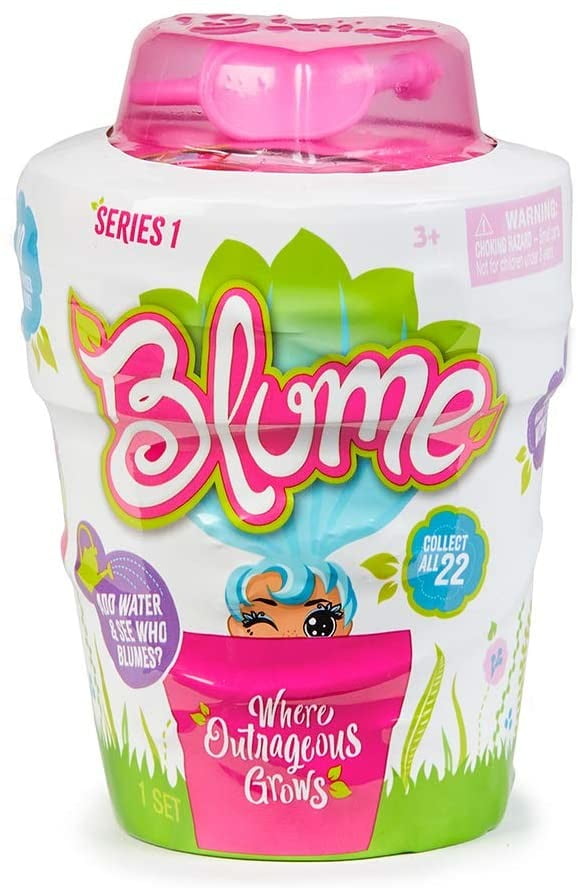 A favorite gift this season, Blume dolls are a great surprise toy. Just add a little water with the included watering can and watch the doll bloom out of the potted planter. Which one will you get? You'll have to watch and see! While these little cuties are generally affordable enough to buy a few, they're fun to give one at a time as well (think stocking stuffers). There are a total of 22 of these colorful collectibles, and they are all mix-and-match with their hair, outfits, etc. You'll also get over 10 surprises like sticker sheets and fashion accessories.
Jumbo DIY Slime Kit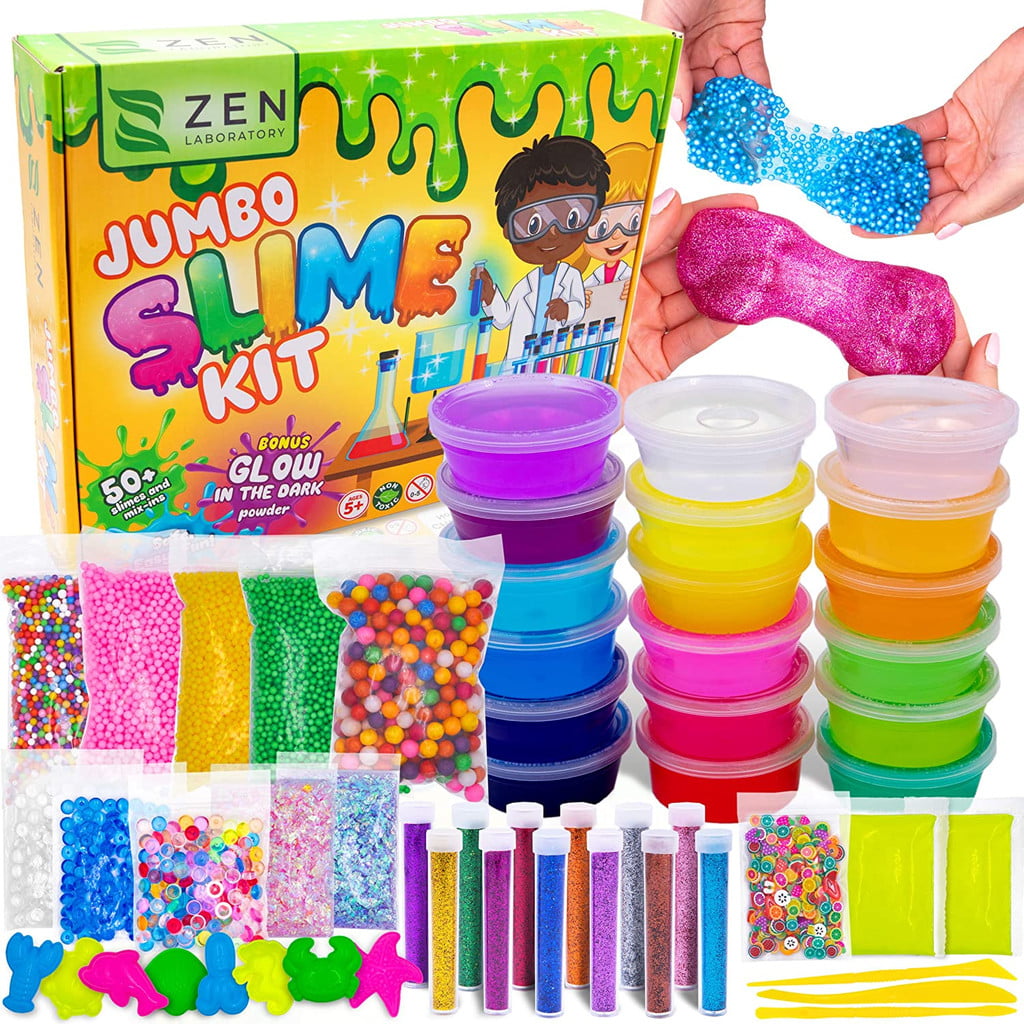 The kiddos in your family won't have time to get bored when you gift them this Jumbo DIY Slime Kit from Zen Laboratory. With over 12 kinds of glitter, six types of foam balls, beads, sugar paper, shaping tools, cutting utensils, straws, crystal powder, and 18 different colored slimes, this kit should keep slime-lovers busy for hours. There's even a way to make your own glow-in-the-dark slime with this kit! Safe and non-toxic (but please don't eat it!).
K'NEX Cobweb Curse Roller Coaster Building Set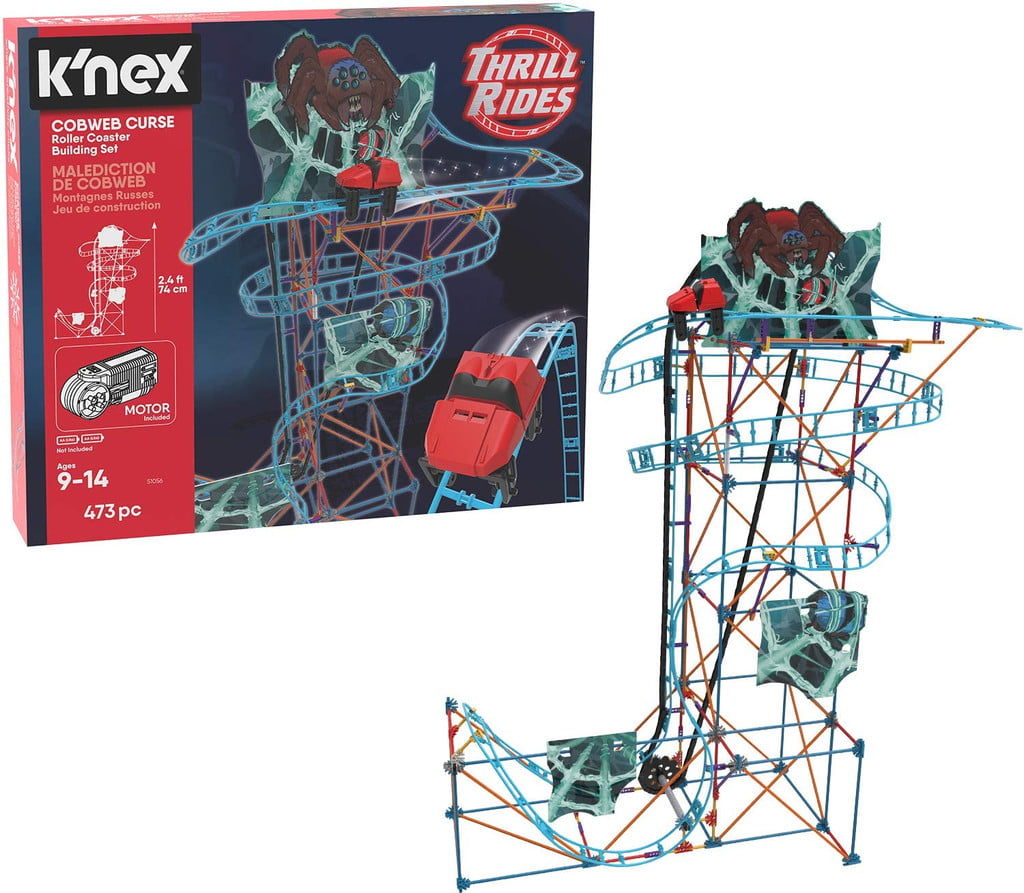 If you've never spent Christmas Eve trying to assemble a 473-piece K'nex kit for the kids in your family, you haven't truly enjoyed the holidays. Try it with this one, and thrill the littles when they see your creation is a fully functioning mini-roller coaster! Or wait until they wake up and let them build it themselves. It comes with all 473 pieces including a battery-powered motor and step-by-step instruction manual with helpful pictures to show you how each step should look when put together properly. Want to make a second, different roller coaster once you master this one? There are instructions online.
Monopoly: House Divided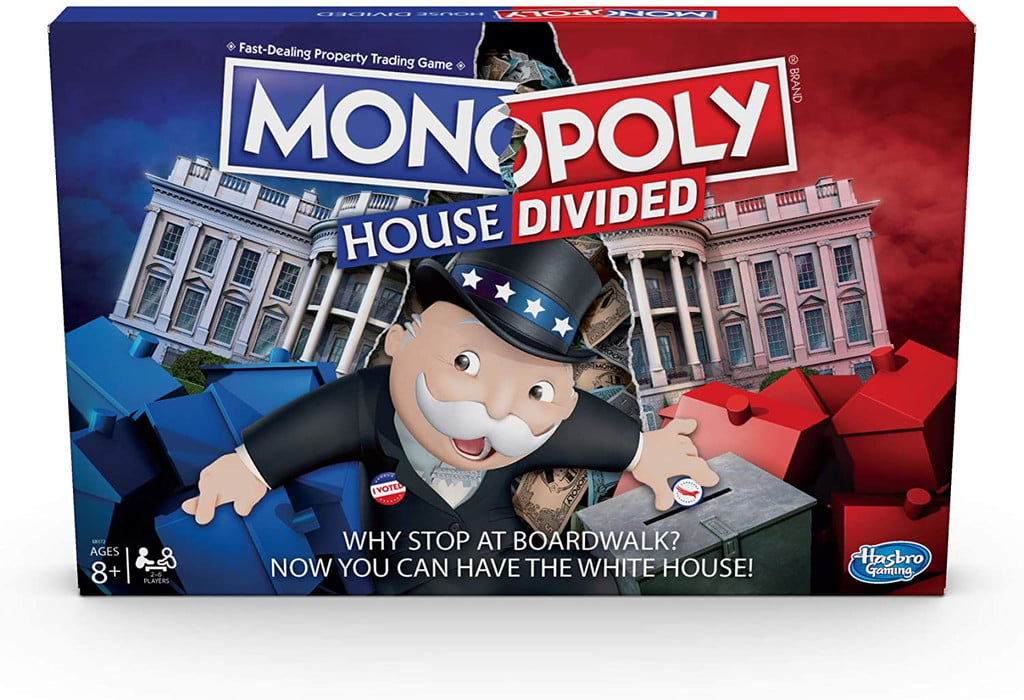 Does your family often engage in spirited political discourse about the current political candidates? Why not settle things with a game of Monopoly: House Divided? You won't buy houses for Park Place or Reading Railroad this time, though. Monopoly: House Divided focuses on the White House, Campaign Headquarters, earning citizen votes, and deciding whether to vote with or against your party. This board game is fun for the whole family.
(Like Monopoly but not really into politics? Check out some of the other variations on the game, like the Black Panther edition , Guardians of the Galaxy , Lion King , and the Simpsons .
Star Wars "The Child" Animatronic Edition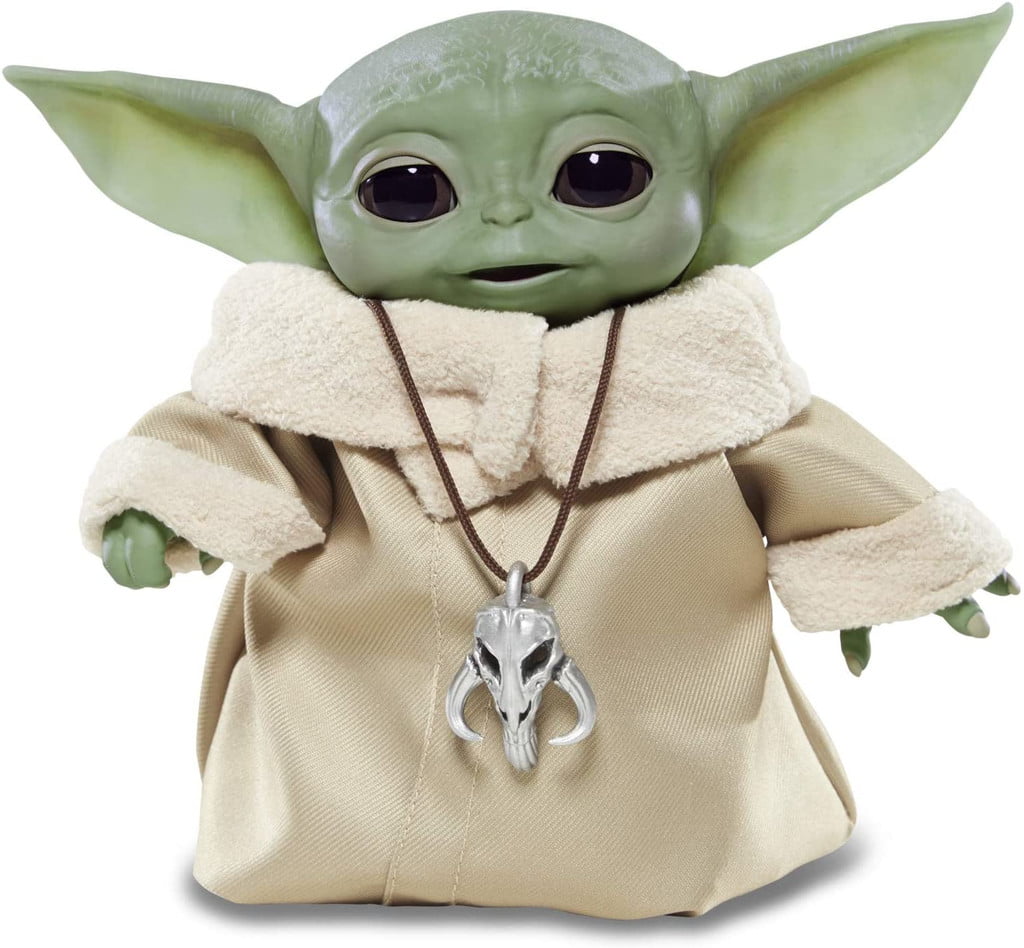 Also known as 'Baby Yoda', this lovable little guy, 'The Child', comes with over 25 lifelike movements and sounds. With plenty of coos and noises that sound just like a baby, he even tries to summon up all his strength and use the Force. Start him up with just the touch of his head to hear his sounds and watch him move his ears, eyes, and head around. The cuteness cannot be conquered! Get your pre-orders in now so you'll be first to get yours in December.
Crayola Paper Flower Science Kit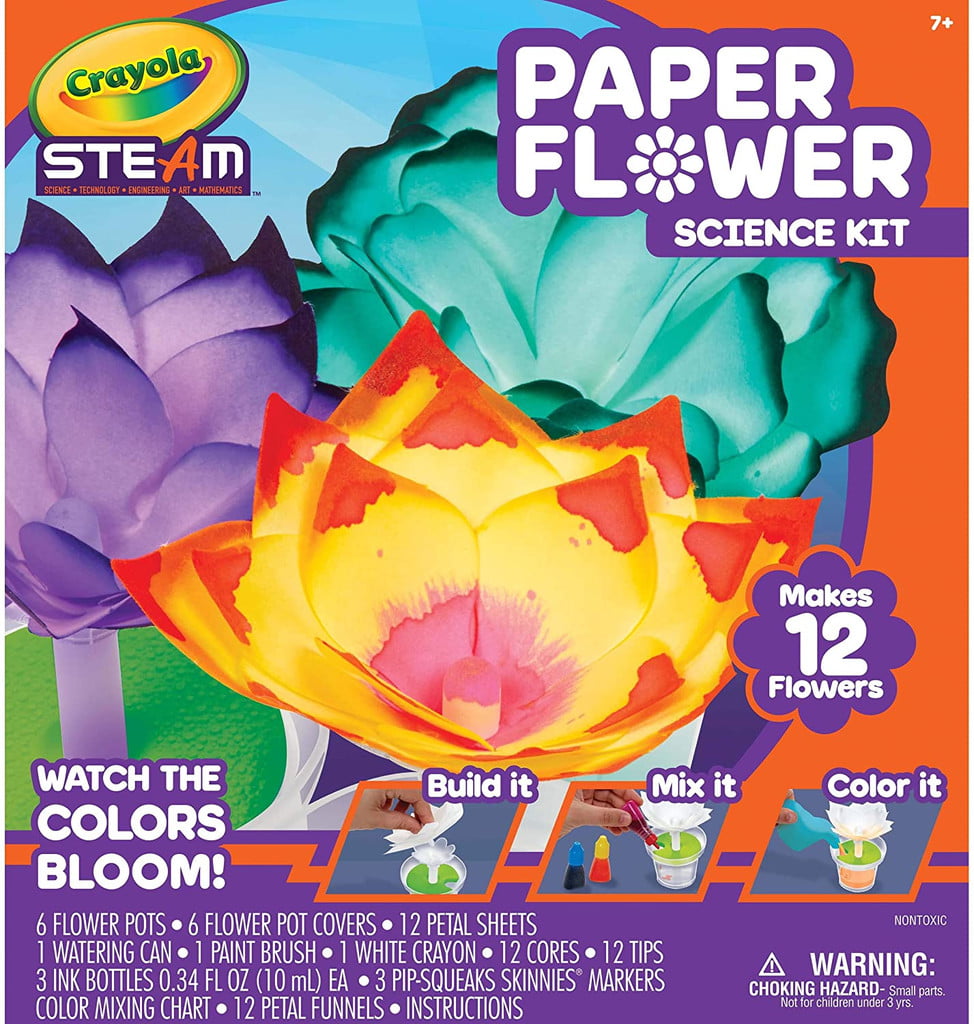 An Amazon No.1 New Release, this Crayola Paper Flower Science Kit hit stores for the first time in the fall of 2020. Make amazing color-changing paper flowers using step-by-step directions and innovative supplies. Kit comes with enough to make 12 magical paper flowers. Non-toxic and perfect for gifting.
Editors' Recommendations