Dinners can get boring pretty quickly. When you have children, you typically rely on those go-to meals your kids already like. Before you know it, Monday is pasta night and Tuesday is always for tacos. Variety is important in diets for children and adults, too. Trying new dishes and changing up the usual dinners the family eats every week helps bring diversity to everyone's diet.
Indian food is a wonderful and tasty way to spice up the dinnertime menu this spring. Not only is Indian food delicious, but the spices, grains, and vegetables are also healthy for the mind and body. Indian food has been shown to support the body's immune system and brain function and reduce inflammation.
If you've never tried cooking Indian food, don't be intimidated. There are Indian food recipes that aren't complicated to make and ones the whole family will enjoy. Cooking Indian dishes in the Instant Pot makes it even easier. We've got five Instant Pot Indian recipes that will take the boredom out of mealtime this spring and spice it up, too.
Instant Pot Indian food
The Instant Pot is a great addition to the kitchen because the pressurization cuts down on cooking time. Of course, the Instant Pot must reach the proper pressurization before the cook time actually begins. The warm-up process usually takes about 10 minutes. Using an Instant Pot also allows you to make a complete meal at the same time using one pot instead of several, which cuts down on the clean-up time, too.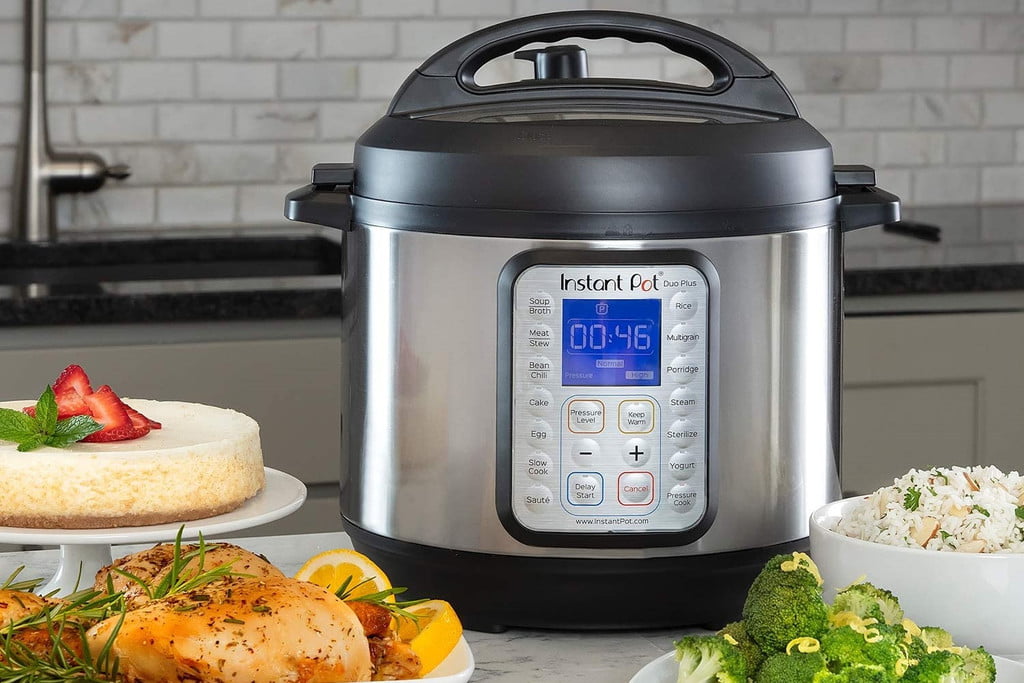 Best Instant Pot Indian recipes
If you're looking for inviting Instant Pot Indian recipes to get started, we've got some appetizing ones to start your journey with Indian food.
Instant Pot buttered chicken
A great way to introduce the family to Indian food is with Urvashi Pitre's Instant Pot buttered chicken recipe. It's a keto-friendly recipe that's also versatile. You can change up the protein in this dish or make it vegetarian by swapping out the chicken for tofu or chickpeas. Coconut oil can take the place of butter, too, if you need a dairy-free recipe. The dish combines rice, chicken, and a plethora of flavors. You can make it in 30 minutes!
Instant Pot kheema pulao
Does spicy ground beef and rice sound good? If the family is ready for a bit more heat with their Indian food experiment, try this inviting Instant Pot kheema pulao recipe that's ideal for those chilly spring days. Prep time is about 15 minutes and cook time is 30. The spice blend is also optional if the family isn't ready to amp up the spice just yet.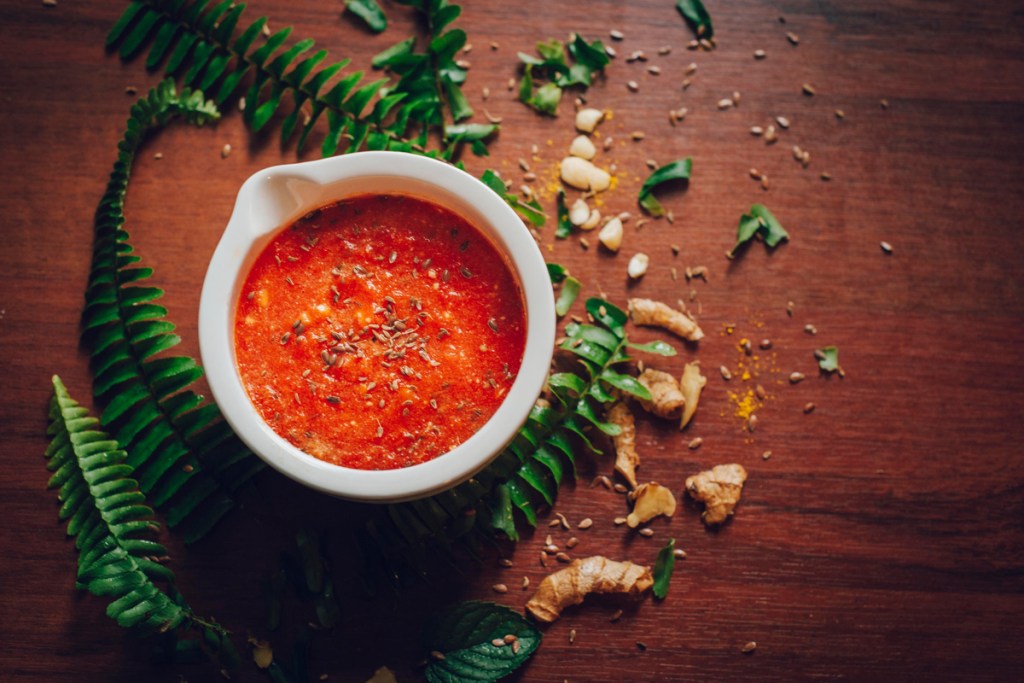 Easy Indian Instant Pot recipes
Busy families on the go don't often have a lot of time to make complicated meals, especially on weeknights. That's why go-to meals like tacos and mac and cheese are so popular. There are a lot of super simple Instant Pot Indian recipes that are quick and yummy.
Instant Pot tomato and coconut soup
Soup can make a nice change for dinner, but canned soup is often high in sodium, and making homemade soup takes time. This easy and delicious Instant Pot tomato and coconut soup recipe from Urvashi Pitre will be a hit even if the kiddos aren't soup fans. The prep time is only 15 minutes, and it cooks in the Instant Pot in 5 minutes. Once you release the pressure from the pot, allow the soup to sit before running it through the blender. The blender makes the soup smooth, but if your family enjoys a chunkier soup, this step is optional.
Instant Pot shrimp curry
Curry is considered a signature ingredient in many dishes, but it isn't actually a spice. Curry powder is typically a blend of spices like turmeric and cumin. Most Indian dishes like this Instant Pot shrimp curry use curry leaves. You can find curry leaves in Indian or Asian markets. And you can keep them in the freezer to use for other recipes. This shrimp curry recipe is simple to make in the Instant Pot, but it takes a bit more time. It's a great meal for a weekend or a weeknight when you don't have to rush out to practice.
Instant Pot green moong dal
A great Meatless Monday dish is this Instant Pot green moong dal recipe. It's a lentil curry soup that's high in protein and a simple dish to whip up in an Instant Pot. The recipe from Allrecipes cooks in around 25 minutes. Prep is easy, too, and takes around 10 minutes. This is a hearty stand-alone meal that's ideal for chilly spring evenings.
Other Instant Pot Indian recipes
If you're looking for more Indian Instant Pot recipes to jazz up your menu. Try these.
With kids, it can be really hard to try and vary the dinnertime menu. Children love the go-to dishes they know they like. Change is a good thing, though. Making the same meals every week does get boring. It's fun to spice things up by trying new meals that may ultimately become favorites. Indian food is an exciting addition to the meal rotation. It's not complicated to make either, especially with an Instant Pot. With these simple Instant Pot Indian recipes to try, you're bound to find dishes the whole family will enjoy.
Editors' Recommendations