Ah, autumn. Russet-hued leaves keep fluttering to the ground. There's an explosion of amber, auburn, gamboge, and scarlet everywhere you turn. And everyone's prepping for Thanksgiving and the subsequent holidays. Yes, Thanksgiving is a wonderful holiday to spend time with family and friends, but if you're cooped up in the kitchen all day, all by yourself, you feel a little left out of the fun. Invite the kids into the kitchen this year to help with arguably one of the best parts of the holiday dinner — those side dishes.
While some may struggle with roasting the most delicious turkey possible, not all Thanksgiving dishes are such a challenge. There are many sides, in fact, that are so easy that even the kids could cook them (with a little assistance, of course). Here are five easy Thanksgiving sides kids can make. Let them try this holiday season.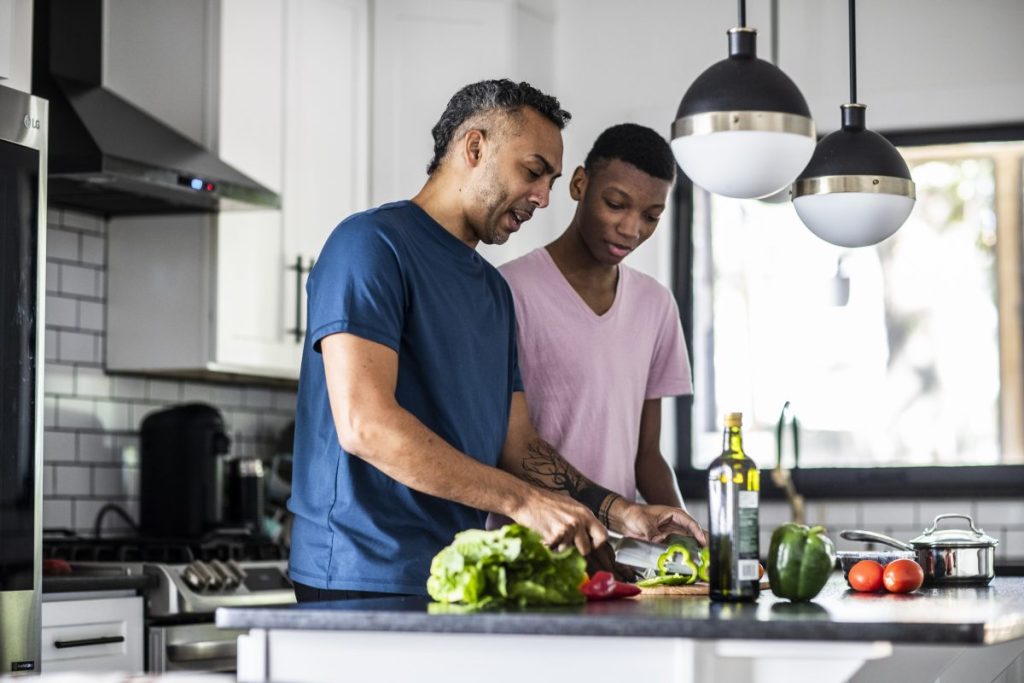 The starchy stars
Bread
Every Thanksgiving feast needs bread. One of the great things about bread is that it's a side that you can make ahead of time, then refrigerated and reheated in time for your meal. This means you can take an afternoon ahead of Thanksgiving to make the bread with your children, so you're not all in a rush on the big day.
If you don't quite trust your bread-making skills, try out this recipe with the kids. It starts with refrigerated dough, but then adds in a lot of yummy stuff — think butter, parmesan, and garlic — before baking. Kids enjoy the opportunity to get really a hands-on experience with the dough rolling and dipping the dough balls in butter and seasonings. Then, all that's left is the baking, which you could do on Thanksgiving Day.
For mini loaves that are more akin to your traditional dinner rolls, try this hands-on recipe that allows children to do the majority of the mixing in a sealed baggy. It's also a nice fit for family members who have an egg allergy, as the recipe contains no eggs.
More in the mood for biscuits during your Thanksgiving feast? This two-ingredient recipe comes together in 15 minutes, and kids enjoy mixing and then cutting out each biscuit before baking.
The potatoes
Mashed, roasted, or baked – however your hobbits like them – potatoes are a must on Thanksgiving. Even toddlers can get in on the fun when it comes to making these "smashed" potatoes. Let your children wrap each potato in foil, bake, and then cool. Line up the potatoes on a baking sheet once they're at a comfortable temperature, and let your children smash away before roasting.
Want something a little more traditional? This mashed potato casserole is packed with flavor and easy to make ahead of time for more convenience. Have your kid help with the actual mashing of the potatoes and the addition of all the yummy add-ins, like cheddar cheese and sour cream.
Stuffing
For many families, the stuffing is the only Thanksgiving side that matters. Have your kids bring this beloved holiday side dish to life by making these "stuffins." Take traditional stuffing and put it into muffin form for a fun take on an old classic. You'll want to cook the onions and celery for your children if you don't want them near the stovetop, but then they can take things from there.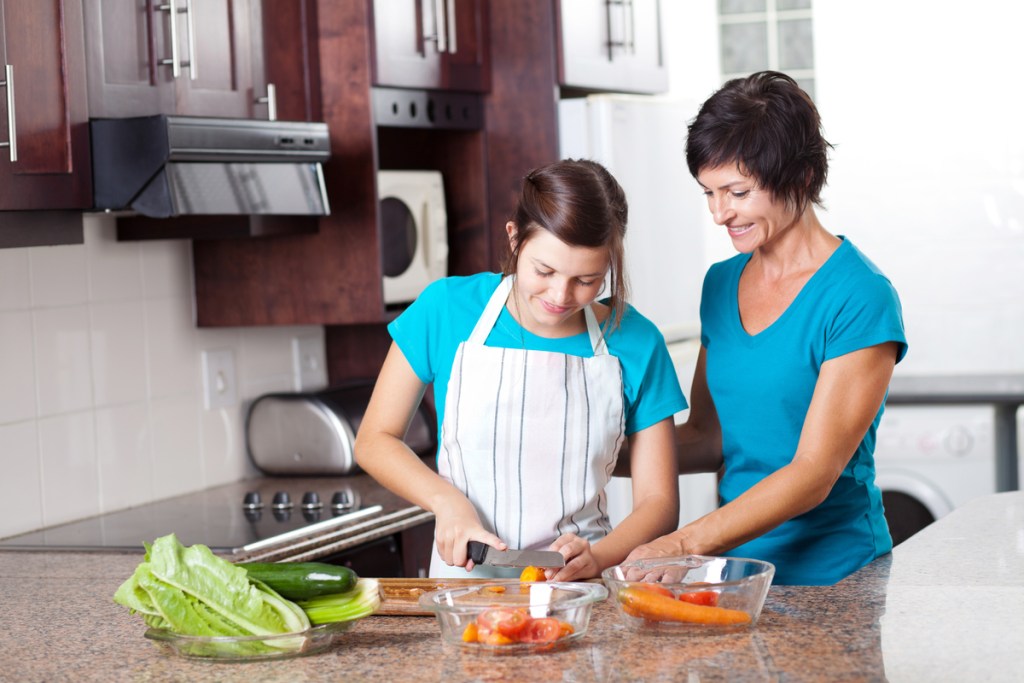 The greener side
The salad
Salads are great sides for kids to help with as you don't need to use the stove. Once things are chopped, it's just a simple matter of layering and mixing. Plus, younger kids love combining the different textures, tastes, and colors.
This Thanksgiving salad combines spinach, dried cranberries, almonds, cheese, butternut squash, and a simple homemade dressing. Kids should help with creating the dressing as well, mixing together olive oil, balsamic vinegar, honey, and spices.
Another option is this more citrus-y salad, with squash, mixed greens, pomegranate seeds, pecans, and cheese. It also features a homemade dressing recipe that's easy for kids to follow, combining yummy ingredients like orange juice and maple syrup.
The green beans
If there's a vegetable that graces your Thanksgiving table, there's a high likelihood it's going to be green beans — whether you go with the classic green bean casserole or something else.
Since many children don't enjoy green bean casserole, get them in on the fun of making parmesan green bean fries (which you may discover the adults prefer, as well). Have your child wash and trim the green beans, then do the mixing of the cheese, garlic powder, and salt. Combine it all and pop it into the oven.
However your kids end up helping you with this year's Thanksgiving feast, remember — it's not necessarily about how great the food is, but all about the memories made. So, if something burns or the mashed potatoes have a few lumps, don't sweat it. We've all burned a dish or twelve in our time. Focus on the joy and pride on your kiddo's face as they tell everyone what they helped make, and everything will taste wonderful.
Editors' Recommendations