When should my toddler sleep in a bed? Generally, there may not be a specific age to transition a toddler from a crib to a toddler bed. However, some signs indicate it's time to consider ditching the crib and investing in a "big boy" or "big girl" bed. So, if you're considering having your baby transition toddler from crib to toddler bed, we've provided some tips for helping your little one to adapt to a toddler bed along with the signs of readiness to watch out for.
Soon enough, your child will warm up to the idea of having his or her own space to play and sleep that accommodates for increased mobility (especially when it's "potty time").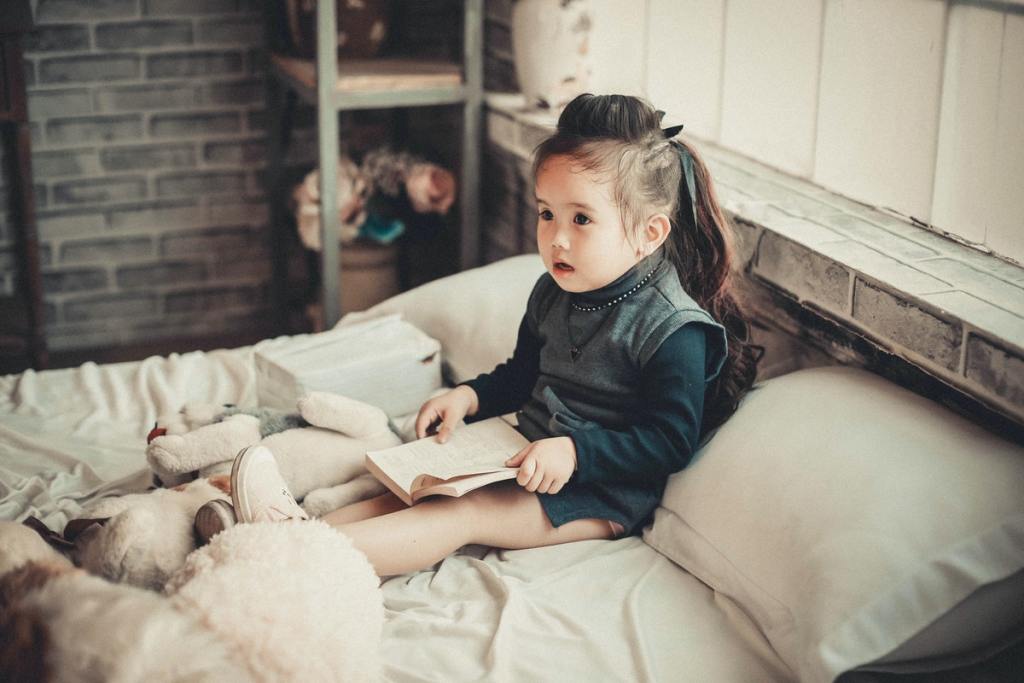 How to transition your toddler from a crib to a toddler bed
With time and patience, you can easily transition your toddler from the crib to the toddler bed. A few factors to keep in mind include:
Careful planning to avoid piling on too many milestones at once such as starting the same week as a new daycare or preschool arrangement
Readiness and potty training since a toddler bed would be a necessity at this point
Guidelines and regulations to prevent wandering around the house before you're awake—with the exception of the restroom
And here are some strategies to help you out while making the transition from crib to toddler bed.
Take the transition slowly
One important tip to remember is not to rush the process if your child is still sleeping comfortably in the crib. If the situation doesn't require an immediate change, then you can leave it be. Quite often, children don't make the switch until 2 to 3-and-a-half years old. Therefore, you don't have to feel any pressure to transition your toddler from crib to toddler bed.
Another way to gradually incorporate the toddler bed is to use it for afternoon naps and to wind down at night. Once your toddler falls asleep, you can carry him or her to the crib for the rest of the night.
Choose Plan B—the fast transformation
On the other hand, if your child expresses a readiness or you absolutely have to make the move due to a new sibling's pending arrival, then try to make the transition as fun as possible. You can give your toddler's room a makeover without going overboard with the expense. With new bedding and new curtains, your child will get excited about the thought of having their newly decorated "big kid" room. Plus, you'll get a lot more buy-in from your toddler if they can pick out some of the items.
Try to make the transition as exciting, yet consistent, as possible
For a smoother transition, you can start off by familiarizing the child with the bed during nap time and/or the start of the bedtime routine. By staying with the usual time for going to sleep, your child will soon associate the new piece of furniture with resting for the remainder of the night. Also, if you involve other fun-loving activities, like a quiet story or song, your toddler will see that the routine is still the same—just with a different type of bed.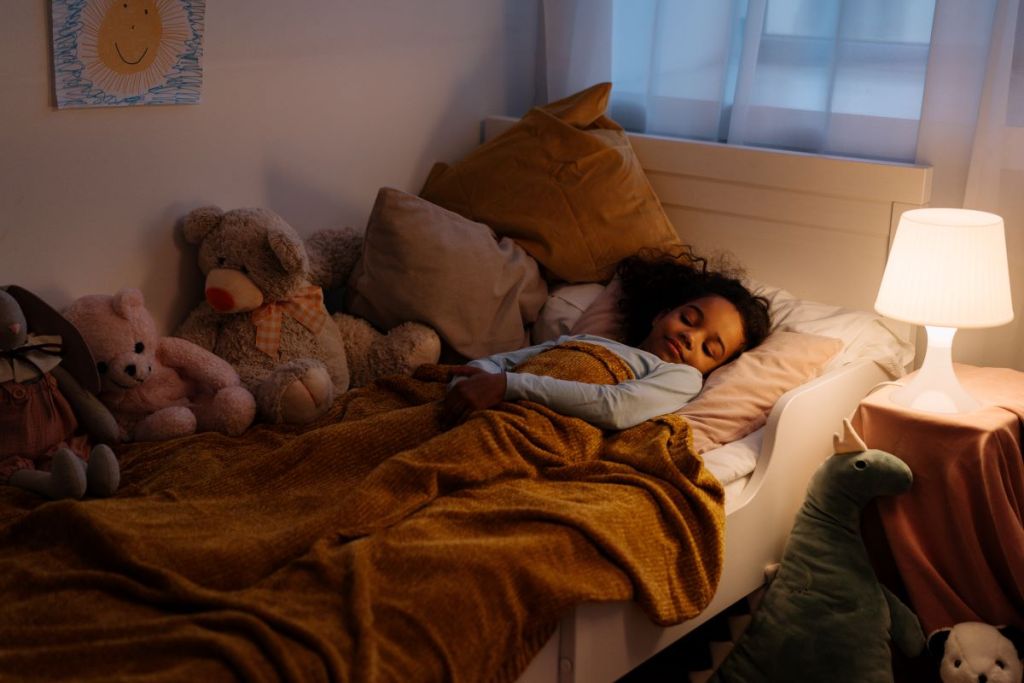 Choose wisely when it comes to style
You might consider a low-sitting bed with side guards to ensure your toddler does not fall but still has the room to get in and out easily. Also, you might be tempted to include a more decorative set-up such as a canopy or tent. Most importantly, if you have children sharing a room, then avoid the bunk beds until they are at least 6 years old. For a toddler, the temptation to climb and play would be too difficult to refuse, and this arrangement would pose a risk for accidents.
Naturally, if your crib converts to a toddler bed, then you won't have this worry. All you need to do is explain to your child about the change that's about to occur well ahead of time.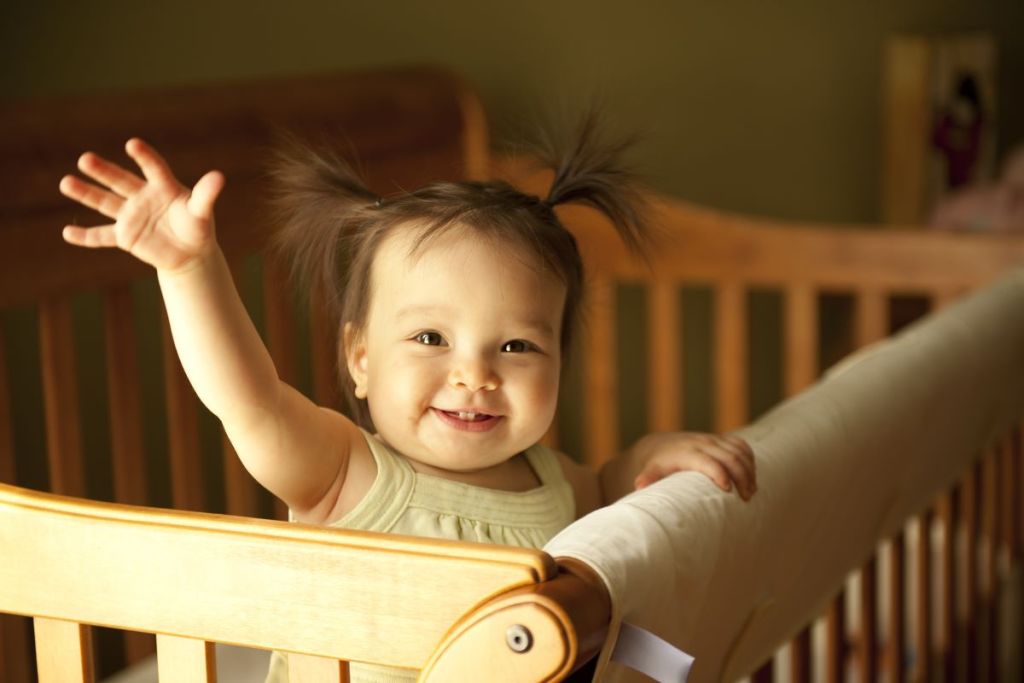 When should my toddler sleep in a bed
If you're still not sure whether your toddler is ready to transition from a crib to a bed, you can watch for the following signs:
Ability to climb out of the crib
A height of 35 inches or taller (tall enough to climb out)
Potty training (not a good combo with a crib)
A request for a bigger bed
The arrival of a new sibling
Basically, a combination of these signs would give you the green light to start the transition for your toddler from crib to toddler bed. The most important tip to remember is to communicate with your toddler about the upcoming change and to be open to his or her feedback.
Overall, patience with your child and with the transition process allows them to adapt to the new changes in the sleeping arrangement. A peaceful, consistent night-time routine that makes your toddler feel safe and helps them to wind down for the evening provides a clear path toward getting used to the "big kid" bed. Also, when you focus on the positive aspects of this major milestone, you'll ease the transition for your toddler from crib to toddler bed with little to no difficulty.
Editors' Recommendations