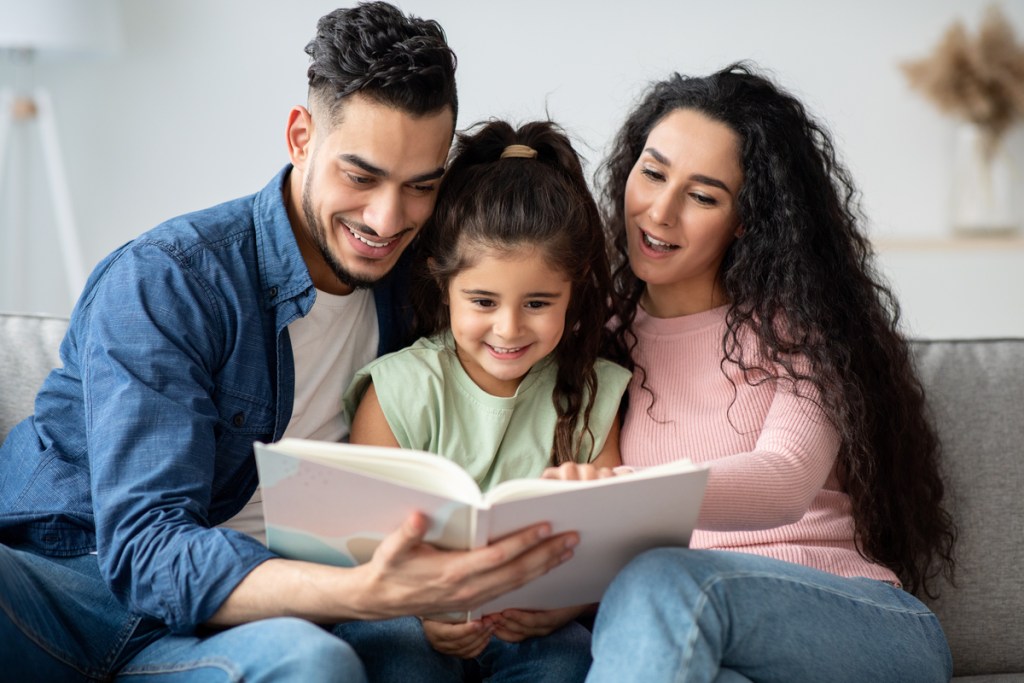 Reading is an activity for all seasons, but according to Illinois-based Glencoe Public Library children's librarians Linda Patchett and Michelle Litchman, summer is a great time to pick up, download, stream, or listen to a book.
Books are the ideal summer companion. You can take books anywhere, and books can take you anywhere. Best of all, summer reading doesn't feel like an assignment. Many libraries encourage children to get into the habit of reading for fun with summer reading programs.

"During the school year, children are mostly reading books that have been assigned to them," Patchett says. "They are required to read at their level or to attain that level. One of the wonderful things about reading in the summer is that it's an opportunity for children to choose books about their own passions and interests."

Summer reading can also be beneficial once the new school year rolls around, according to Litchman. "The summer slide is a real thing," she says. "Children are in school all year long, learning, learning, learning. They are assigned to read things they don't necessarily want to read, and so over the summer, they tend to want to not engage with any kind of literature and their skills can slide."
Need help getting started? Here are some book suggestions spanning all age levels to help take reading to the next chapter. Patchett offers these tips for parents: "Reading also means being read to. Pre-readers can engage in the pictures. That's part of reading. And graphic novels are phenomenal. Some parents don't consider them to be real books, but they absolutely are. Audiobooks are another way to engage a reluctant reader."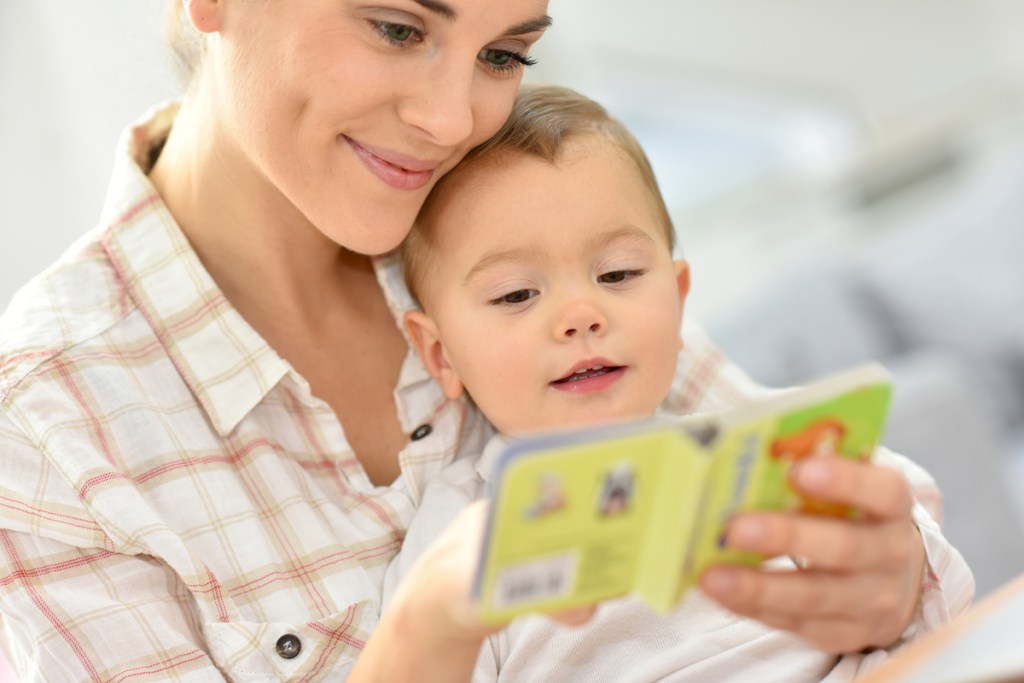 Board Books
Where's the Hen?

Illustrated by Ingela P. Arrhenius, this interactive book has an irresistible hook: readers lift the flap to discover where a hidden animal is. Repeatability adds to the readability.

Jungle

Jane Ormes' lift-the-flap book from the Animal Families series is a neon-colored delight. Each page is devoted to one animal (tigers, elephants, peafowl, and pandas) with dad on the left page, mom on the right, and baby beneath the flap.

Nita's First Signs

Kathy MacMillan's award-winning book teaches 10 signs, including all done, please, thank you, and love. This book also benefits from the repetition format.

Our Skin: A First Conversation about Race

Co-written by Megan Madison and Jessica Ralli, this book is a tool for parents to talk to their children about race and racism.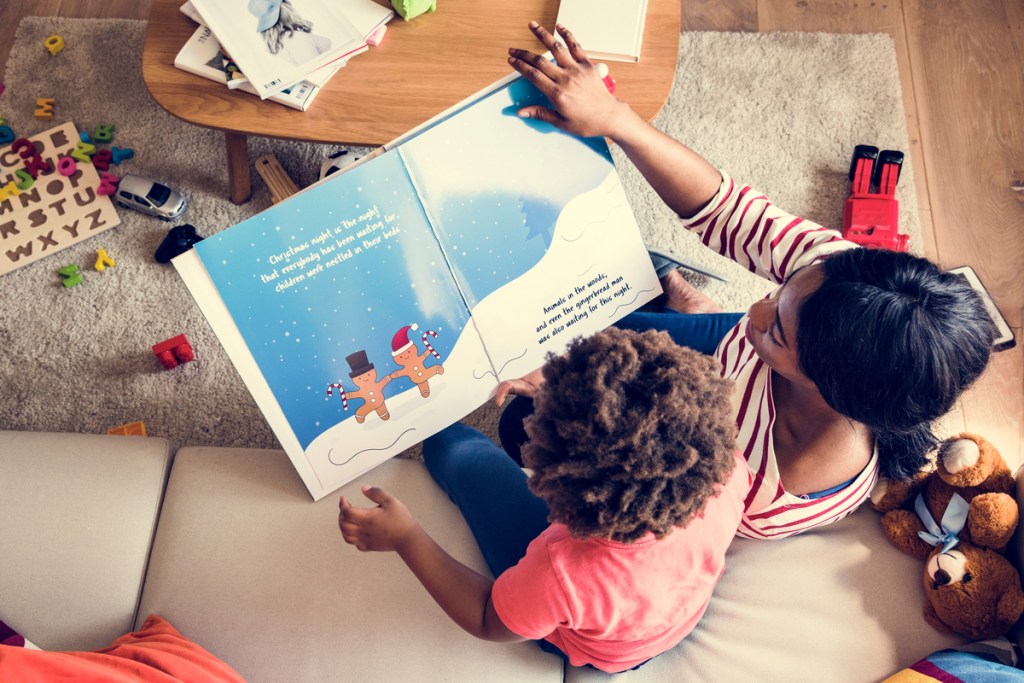 Picture Books
Outside, Inside

LeUyen Pham's timely book about the coronavirus lockdown is a celebration of family, the community, and the resilient human spirit.

No Pants!

Never underestimate the power of silly. Jacob Grant's twisty, surprising book asks the question, "Why do people wear pants?"

Lubna and Pebble

Wendy Meddour's profoundly moving story about a young girl's refugee experience in a "World of Tents" finds hope in the friendship she creatively nurtures with a pebble (think Wilson from Castaway).

Zonia's Rain Forest

If the rain forest calls for help, will you answer? Written and illustrated by Juana Martinez-Neal, this moving book immerses readers in an Ashaninka girl's world in the Peruvian Amazon rain forest.

Emerging Readers
Elephant and Piggie

Mo Willems' series charts the friendship between cautious Gerald, an elephant, and the more outgoing Piggie. They make a great and funny team despite their different personalities.

Charlie & Mouse

Laurel Snyder's award-winning series tells sweet and simple stories about two loving brothers and the residents of their diverse neighborhood. For fans of the Frog and Toad books.

J.D. and the Great Barber Battle

J. Dillard's book is a cut above. Third-grader J.D. takes clippers into his own hands when his mother gives him a horrifying home haircut. His newfound prowess puts him on a collision course with the town barber.

Mercy Watkins

Written by Kate DiCamillo and illustrated by Chris Van Dusen, this series gives new meaning to the words, "Some pig." Mercy is a "porcine wonder" who gets into and out of trouble with equal aplomb.

Yasmin

Saddia Faruqi's series follows a charming Pakistani-American girl for whom there is no problem that her curiosity and creativity can't solve.

Middle-Grade Fiction
All Thirteen: The Incredible Cave Rescue of the Thai Boy's Soccer Team
The world held its breath in the summer of 2018 as 12 members of a soccer team and their coach were trapped inside a cave in northern Thailand after it flooded. Christina Soontornvat masterfully chronicles the real-life rescue effort. Read it now before they make the movie.

The Glass Sentence (The Mapmakers Trilogy, Vol. 1)

S. E. Grove's first worldbuilding volume in this transportive fantasy series kicks off this race-against-time adventure about a 13-year-old who must use her kidnapped cartologer uncle's maps to find her parents and save the world that came undone by the Great Disruption of 1799.

The One Thing You'd Save

If your house was on fire, what one thing would you save? Linda Sue Park's provocative book unfolds in linked poems in which the diverse students in a middle school class offer their responses.

Super Puzzletastic Mysteries

In the spirit of Encyclopedia Brown, this anthology will bring out your reader's inner sleuth. Haunted Mysteries series author Chris Grabenstein and a host of popular writers for young people (including Lauren Magaziner, Peter Lerangis, and Stuart Gibbs) contributed 20 mind-tickling mysteries for readers to solve.

Young Adult (YA)
Ban This Book

In Alan Grantz's all-too timely novel, a fourth-grader stands up for the right to read after a beloved book is challenged and taken off her school library's shelves.

Long Way Down
Jason Reynolds' powerful and unflinching story of urban violence unfolds in free-verse poems as an African-American teen seeks revenge after his older brother is shot. On an elevator, he encounters a succession of figures from his past, each also a victim of violence. The cliffhanger ending is a good discussion starter.

This is Not the Jess Show

Described by one reviewer as a little bit The Truman Show and a little bit Black Mirror, Anna Carey's auspicious series debut is a mind-bending mystery set in 1998, when Jess, a junior anxious to leave her small town, begins to notice that things are getting increasingly weird around town.

You & Me at the End of the World

Good buzz anticipates the July 20 publication of this apocalyptic love story about a 17-year-old ballet prodigy and a free-spirited fellow classmate who, apparently, are the two last people on Earth.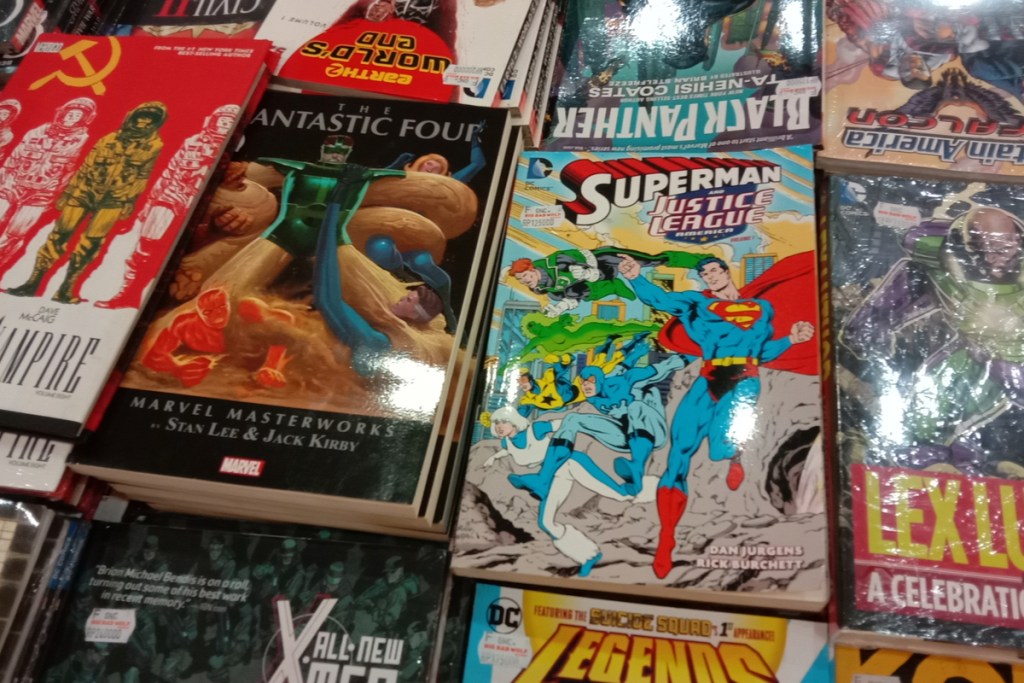 YA Graphic Novels
Almost American Girl

Robin Ha's illustrated memoir chronicles the culture shock of 14-year-old Chuna, who navigates the culture shock of pulling up roots in her native Korea to come to America.

Dancing at the Pity Party
Tyler Feder's "dead mom graphic memoir" runs the emotional gamut in this ultimately uplifting celebration of a memorable woman that is at once intimately personal but also universal for anyone who grieves for a beloved parent.

Meal
Perhaps not to every taste, this, um, delicious? graphic novel by Blue Delliquanti and Soleil Ho follows an aspiring cook who works at a new restaurant where "Waiter, there's a fly in my soup" may not be a joke. The menu is dedicated to bug cuisine (this is an actual thing, by the way).

Wynd Book One: The Flight of the Prince
This allegorical graphic novel by James Tynion IV and Michael Dialynas introduces Wynd, who must keep his pointed ears hidden in his hometown where his magical heritage is a death sentence.
Whether in the park, on the porch, or on the beach, a book can enhance any summer's day (and night). Any parent whose kids were budding readers during the original publishing run of the Harry Potter series will agree with Lichtman: "All you need is one book that will change a non-reader into a reader." And that will be the beginning of a beautiful, lifelong friendship.