July 31 is a big day for Harry Potter fans. For those muggles out there, July 31 is Harry Potter's birthday. His birthday is essential to the plot of J.K. Rowling's blockbuster Harry Potter book series. Young Harry finds out he is a wizard on his 11th birthday. Rowling's book series took the literary world by storm when the first novel, Harry Potter and the Sorcerer's Stone, debuted in 1997. Six books would follow with a play based on the characters in 2016. The series spawned eight movies with more in the works.
Rowling's series certainly has longevity because it is still a huge hit with tweens more than two decades after the first Harry Potter volume hit bookstores. If your tween is a devoted Harry Potter fan, July 31 is the perfect day to throw a Harry Potter movie marathon to celebrate. Now, you don't need to be a wizard or live in a castle to conjure up a magical birthday. You don't even need a wand!
Harry Potter marathon ideas
Hogwarts acceptance letter
A fun way to invite your tween's fellow Harry Potter fans to the party is with a Hogwarts acceptance letter. You can down load a template online or head over to Esty and order a Hogwarts acceptance letter invitation package that comes complete with a train ticket to Hogwarts. Have guests come dressed as their favorite character or a new student heading to Hogwarts.
Where can you stream all eight Harry Potter movies?
If you already have the box set of eight movies, you are ready for a Harry Potter movie-marathon party. The movies have had trouble finding a regular streaming platform, but all eight movies are reportedly streaming on Peacock through 2025.
Indoors or outdoors?
Once you've secured your access to the Harry Potter movies, now it's time to decide where to watch. Summertime screams for an outdoor Harry Potter movie marathon. Setting up an outdoor movie isn't as hard as you think. The most difficult part will be finding a projector and screen if you don't already have one.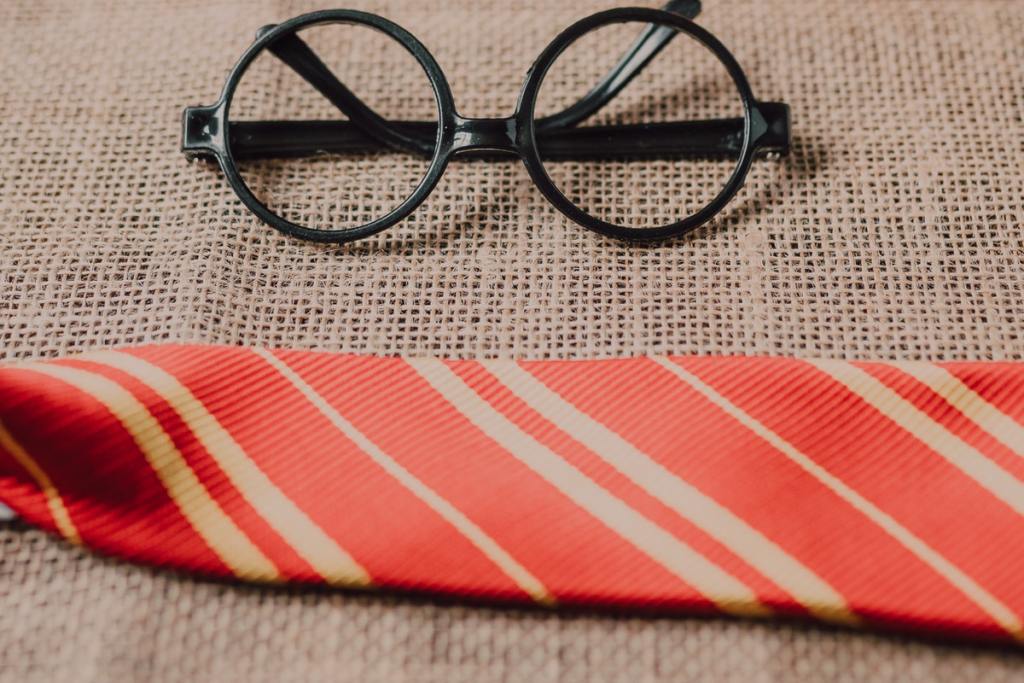 Decorations
Whether you're going to host this magical movie marathon inside or out, you will need decorations. If you're holding the movie marathon inside, turn your dining room into a great hall Hogwarts style by arranging buffet tables side by side. Drape with dark table cloths. Then, add candles and Harry Potter tableware. For outside, turn your backyard into a Forbidden Forest by hanging fairy lights in the trees and decking out tables and chairs in fake vines. Use green tableware to stay in the festive forest spirit. Floating candles are a nice touch along with Hedwig, Harry's snowy owl.
Snacks
You can't have a movie marathon for tweens without snacks. Of course, you can go traditional with pizza and popcorn, or you can get daring with some magical snacks. Mix up a batch of Polyjuice potion — all you need is sherbet, cream soda, whipped cream, and sprinkles.
Wizard cookies are a yummy snack for a movie marathon and are not difficult to make. Fill a sugar cone with your tween's favorite candy; M&M's work great. Ice the rim of the cone with chocolate or vanilla icing. Turn the cone upside down onto a cookie. You can bake your own or use store-brought chocolate chip or sugar cookies.
Games
Some guests will be glued to the movies, but others might not. It's always a good idea to have other activities planned for a Harry Potter movie-marathon party just in case. Have copies of the book series on hand for kids to read if they'd like. You can set up a table with Harry Potter Trivial Pursuit or make a Harry Potter trivia game of your own. Have your Wizarding World fan make up a few questions to add to these Hogwarts trivia questions:
What are the four Hogwarts houses? (Gryffindor, Hufflepuff, Ravenclaw, and Slytherin)
What house is Harry in? (Gryffindor)
What is a mugggle? ( A person without magical abilities)
What is Harry's position on his quidditch team? (seeker)
What is a snitch? (A ball used in quidditch, sometimes called a Golden Snitch)
How many staircases are there in Hogwarts? (142)
Wizard chess is serious business in the Harry Potter realm, but for a Harry Potter movie-marathon party you can have a couple of chess sets on hand for guests to play while they watch the movies. In between movies, you can have a "guess that quote" contest with attendees sharing quotes for others to guess who said it.
Albus Dumbledore said, "It does not do well to dwell on dreams and forget to live." The world of Harry Potter is a wonderful place for tweens to explore through literature and movies. Marking Harry Potter's birthday on July 31 with a movie marathon is a great way to continue to encourage a love of literature in tweens. The tween and teen years is often a time where kids move away from reading for fun and focus only on reading for school. Hosting a Harry Potter party helps to keep that joy of reading alive in tweens.
Summer is the ideal time for hosting a Harry Potter movie party, and you really don't need a wand to conjure up a magical marathon.
Editors' Recommendations