Melissa & Doug is a beloved maker of children's toys that inspire little ones and offer countless ways to spark the imagination. The brand dates back more than 30 years and got its start making hand-crafted wooden puzzles and toys for children. Since then, the toymaker has expanded its ever-growing catalog to include a huge variety of play sets, puzzles, and more, all designed to foster open-ended imaginative play for your little ones — and a huge collection of Melissa & Doug toys are currently on sale at HSN.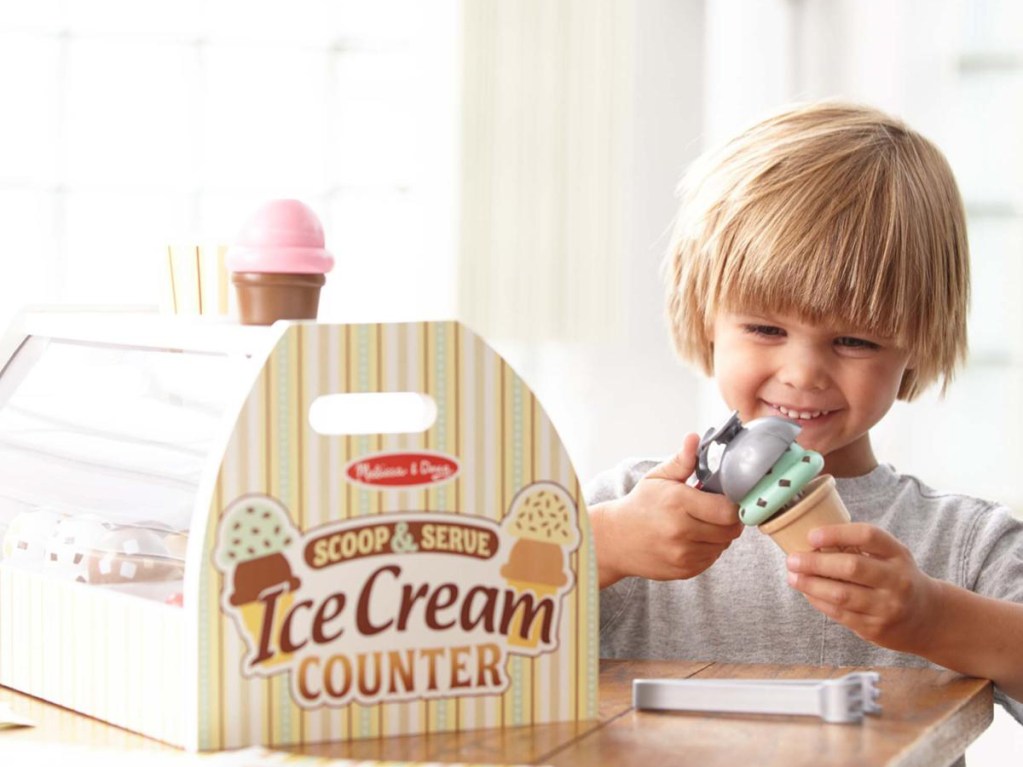 Melissa & Doug started in 1988 from humble beginnings with the brand's founders, Melissa and Doug Bernstein, making wooden puzzles. In the following years, the company expanded into making other wooden toys, stuffed animals, play sets, and more. Today, the toymaker's catalog features thousands of different products, each designed with a few principles in mind: creating child-led, open-ended play that lets kids engage their imaginations to the fullest, promote creativity, develop cognitive and problem-solving skills, and helping children discover their passions — all while having fun in the process.
HSN has hundreds of Melissa & Doug toys, puzzles, play sets, plushes, and more in stock, and almost all of them are on sale right now. Food is a recurring theme you'll see frequently with Melissa & Doug play sets, and a few popular items include the , the , and the , each of which will appeal to any aspiring young chefs and bakers you might know. There's also the , which features toy versions of items in each of the five food groups to help kids learn about nutrition and the importance of a balanced diet.
Time for tea after working in the kitchen? The is just the ticket for serving up a few cups. Or maybe your little one is more of an ice cream person. The is a fun way to whip up creative ice cream cones. The Melissa & Doug collection includes some larger play sets, too, such as the . The would make a great addition to that, and a fun way to teach kids about money.
A couple of other top-sellers that encourage kids to be creative include the and the for the aspiring artists and magicians. We could go on and on — this is a mere handful of the huge catalog of hundreds of Melissa & Doug toys that are on sale at HSN right now, and you can . Trust us when we say you're going to want to take a look, and with these great deals, now's an excellent time to stock up for birthdays, holidays, and beyond.