Paramount+ is the newest streaming service bringing more family-friendly viewing options. It replaces CBS All Access, and the change brings with it a cornucopia of shows kids will love. If your 8-year-old is a fan of animated shows (and who isn't?), Paramount+ has a lot of fun choices for kids. Many of the cartoons on Paramount+ are Nickelodeon favorites like the immortal SpongeBob SquarePants and those crazy kiddos from Rugrats.
Second and third graders might be looking for a slightly different flair in their cartoons, and thankfully Paramount+ offers different cartoons for your elementary schooler's changing tastes. Here are five cool cartoons for your 8-year-old to check out on Paramount+.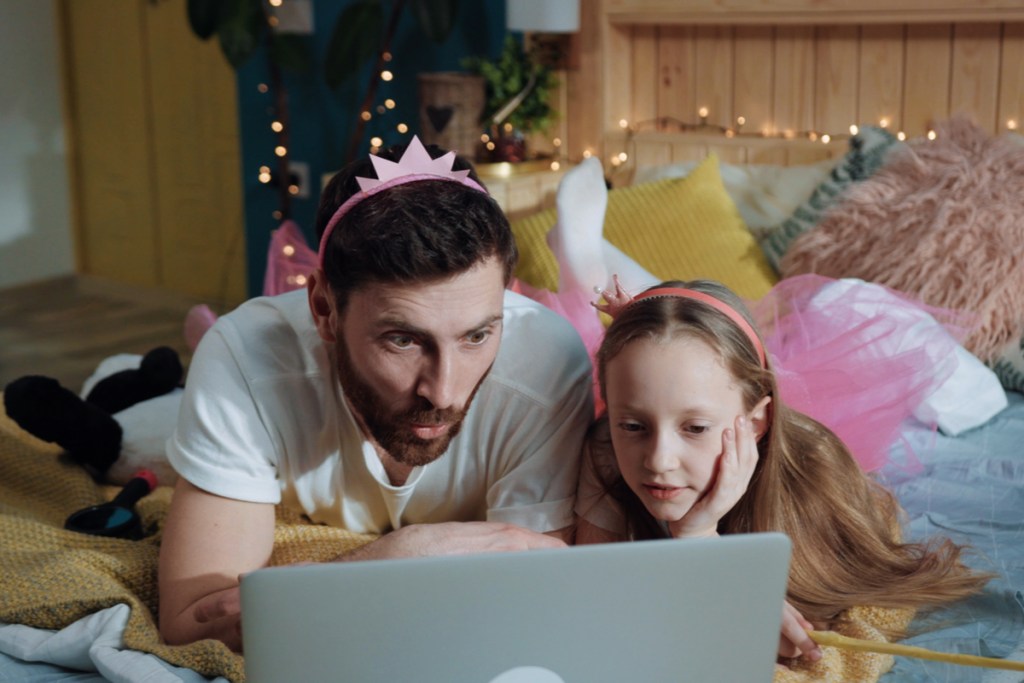 The Adventures of Kid Danger
If your 8-year-old is a fan of Nickelodeon's show Henry Danger, which is also available on Paramount+, he or she will enjoy watching the 10-episode animated series based on Henry Hart. Hart is an eighth grader who becomes a sidekick-in-training to superhero Captain Man. Craziness ensues as Hart tries to keep his double life a secret from his friends and family. The animated series is a one-season addition to the popular Henry Danger series that boasts five seasons of episodes.
Avatar: The Last Airbender
For kids who like action-adventure cartoons with a bit of fantasy mixed in, Avatar: The Last Airbender is a must-watch. The award-winning series has three seasons and has spawned an entire franchise. It is set in a fantasy world where some people possess the ability to manipulate or bend air, fire, water, or earth. Only an Avatar has the ability to bend all four elements, making him or her responsible for keeping balance throughout the globe. The series focuses on Aang, the current Avatar, who is the last known survivor of his tribe, the Air Nomads.
The Penguins of Madagascar
These smart-talking spy penguins were the hit of the Madagascar movies and will definitely give your 8-year-old a chuckle as Skipper, Rico, and Private go undercover in all sorts of wacky situations. This animated adventure series is a great pick for kids who get a kick out of watching spies in action.
Adventures of Sonic the Hedgehog
Sonic the Hedgehog is, of course, the popular video-game character from the game of the same name, and elementary schoolers love their video games. He's super cute and has super speed that will keep 8-year-olds entertained as they watch him take on bad guys from all around the world. This is the first in a sequence of animated series featuring the popular hedgehog.
When kids are done with this 65-episode series, they can check out Sonic the Hedgehog and Sonic Underground. Both series are also on Paramount+, and according to Sonic fans, the series should be viewed in that order.
Kung Fu Panda: Legends of Awesomeness
Fans of the movie series Kung Fu Panda will have a lot of fun watching more adventures of clumsy, noodle-loving panda Po as he becomes the kung fu legend he's always dreamed about. The animated series builds on to the movies and is a definite watch for second and third graders. Season three of this action-adventure series is available on Paramount+.
For parents looking for animated Paramount+ series that will appeal to 8-year-olds, these five are ideal picks. Four of the cartoon series are based on familiar movie, TV, and video-game characters and boast lots of action and laughs. They're also shows that parents won't mind tuning in to with their second or third grader.
Avatar: The Last Airbender is somewhat different fare, but this hugely popular Nickelodeon series is actually considered in many circles to be the best animated series ever made. It was created as a kids series, but its reach has gone way beyond that. Parents may enjoy checking out this three-season trilogy featuring some pretty engaging characters, too. All of these family-friendly Paramount+ cartoons for kids make for entertaining viewing, especially on a rainy day or those long car rides.
Editors' Recommendations