Bingeing a show (or shows) isn't anything new these days for adults. However, parents with younger children may not be able to, or have much interest in, bingeing on shows they can't watch with little ones running around the house. Families often enjoy watching television together, but usually not without some sort of remote battle or long discussion on what will be watched.
TV shows geared toward kids can sometimes be a bit dull and mundane. After a few episodes of similar storylines and reoccurring childhood dramas, a parent's eyes tend to get a little glazed over and roll back in their heads. If you sometimes dread the thought of suffering through one more episode of your child's favorite cartoon, now's the perfect time to pick a new show to start enjoying together! Why not check out some of the best kid shows and best shows for adults on streaming platforms today?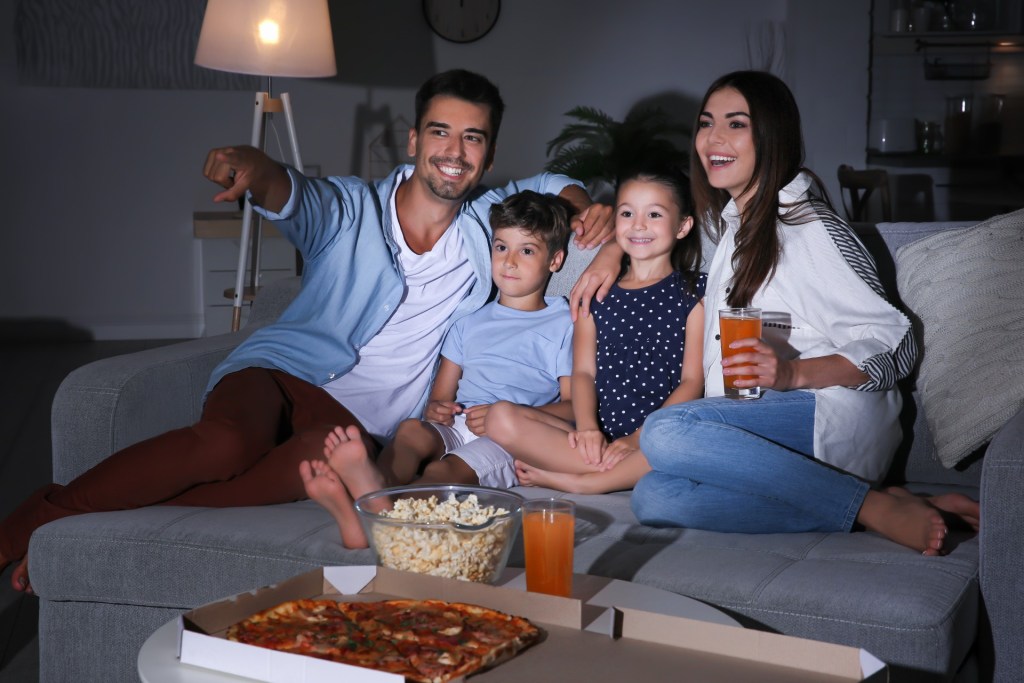 The Imagineering Story
Disney+ launched a little over a year ago and has been bringing us quality family-focused television and movies ever since. It comes as no surprise that this platform has tons of shows, documentaries, specials, and movies that we enjoy over and over. However, there is one show/documentary that really gives an eye-opening and in-depth scope on how Disneyland and Disney World were created and built, without seeming dull or boring. The Imagineering Story takes viewers behind the scenes of the development of Disney, all the way back to the very beginning.
Suitable for all ages, this show opens the wide world of Walt Disney's vision for his creations, while also giving narration and interview to never-before-told stories and insights. Together, the whole family can learn and experience some not-so-well-known facts about their favorite rides and attractions at the happiest place on Earth.
Note: If your kiddos are a little older (TV-14) and are ready to handle a bit more action and drama, we'd also like to recommend Disney/Lucasfilm's The Mandalorian for any avid Star Wars fans out there!
A Series of Unfortunate Events
Parents who came of age in the late '90s or early 2000s may remember the book series A Series of Unfortunate Events, written by Lemony Snicket. The series — which would be followed by a major motion picture starring Jim Carrey, Billy Connolly, Jude Law, and Meryl Streep — follows the perils and adventures of the Baudelaire children as they weave their way through life after losing both of their parents in a tragic accident. Like the movie, Netflix's storyline follows the children as they investigate their parents' deaths while dealing with a horrid guardian who is set to steal their inheritance. Starring TV icon Neil Patrick Harris, the show ran for three seasons, making it a very "weekend binge-worthy" show.
A few other options for parents could be:
Fuller House
The Dark Crystal: Age of Resistance
Earth at Night
Raising Dion
Making It
Hulu, the unsung hero of the streaming world to some, doesn't disappoint when it comes to family-friendly content. It is full of past and current airing shows that are safe for families to sit down and watch together without fear of harsh language or inappropriate storylines. On the show Making It, comedy powerhouses Amy Poehler and Nick Offerman host a group of contestants who must create wood, paper, fabric, and other craft projects by way of sewing, building, gluing and hammering. The competition is fierce as home-based crafters go head-to-head on projects to see who will be crowned the winner. The grand prize each contestant is fighting for is $100,000, making it an interesting and high-stakes competition.
Some other child-friendly shows worth mentioning include:
Full House
I Love Lucy
The Andy Griffith Show
Bob's Burgers
From the dark reaches of the galaxy to a comedic reality competition where contestants must out-craft the other, our list has a wide variety styles sure to fit any family's television tastes. Spending time together as a family unit, laughing, and enjoying each other's company is a very important part of development. Not only do you get to experience joy and laughter as you watch these shows together on the couch, but you also build and strengthen bonds, have conversations, enjoy snacks, and maybe even plan more family time around a common interest. So what are you waiting for? Grab your remote, a bag of your favorite popcorn, and your kids, and hit the couch this weekend while watching your new favorite show, smiling and laughing all the way.
Editors' Recommendations