July fourth is one of the biggest celebrations in the U.S. Every American is familiar with classic Fourth of July activities, like parades, extravagant firework shows, and day-to-night cookouts. Check out these seven family-friendly activities you can enjoy on the Fourth of July.
Keep in mind that during times of social distancing, we want to be mindful of health ordinances.
Cook a meal together from scratch
When it comes to the Fourth of July, you have a few popular choices for preparing a meal. First, you can host a potluck. Second, you can let one BBQ superstar take the reins and cook for everybody. Or, if you want to get the whole family involved, try cooking a meal together from scratch.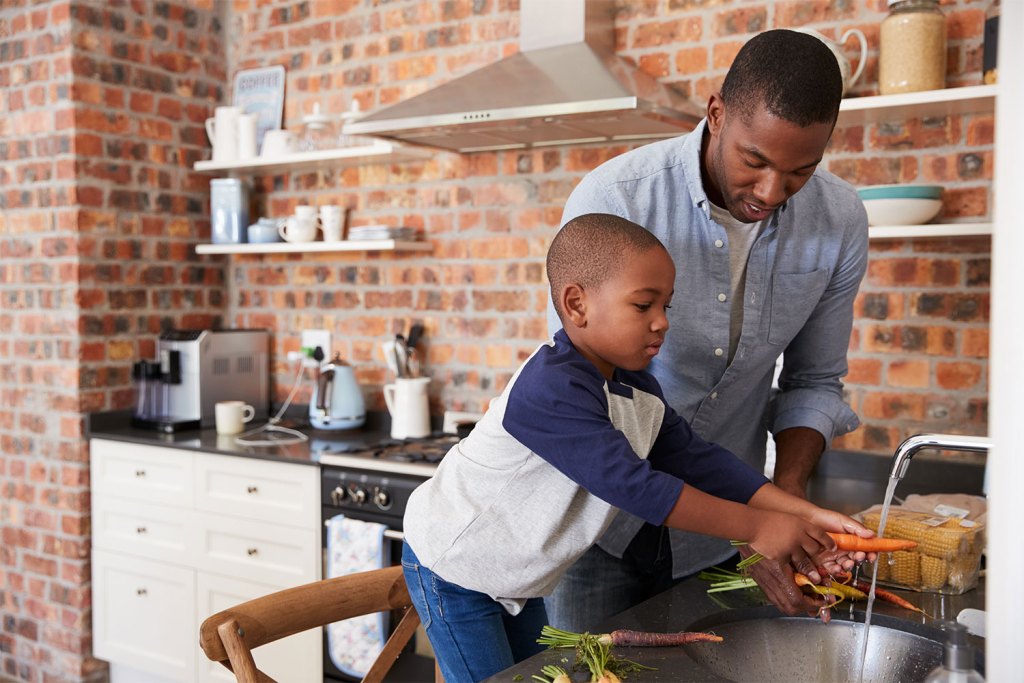 Include July fourth staples like mac and cheese, a salad of your choice, beans, and coleslaw. Perhaps the most fun part of the meal is dessert: Pie, strawberry shortcake, and, of course, s'mores for later in the day. If your family is up for the challenge, you can even try making your own ice cream, but note that you will need to freeze the ice cream for several hours.
The best thing about cooking together is that everyone enjoys it, especially young children. They love having cooking responsibilities and being part of something, so even simple tasks like stirring cake batter make them ecstatic. And just think: You'll be done with the cooking in half the time because of all the extra hands.
Have a safe and thoughtful block party
If you're friends with your next-door neighbors or the ones across the street, you can successfully pull off a social distancing block party. Each household can set up shop on their front lawn with a grill, portable table, and fun activities.
Pull out your outdoor speakers and blast some feel-good American tunes. While you're all waiting for your food to cook, you can play games like charades, Taboo, hangman, or tic-tac-toe. One of the best group activities of all is having a big dance party while keeping a safe distance from each other.
Independence Day bingo
Another game you can play at your block party or at home is Independence Day-themed bingo. There are templates online for bingo squares with the names of U.S. states or presidents. For younger children, you can opt for 4th of July-themed pictures, like the American flag, firecrackers, and stars.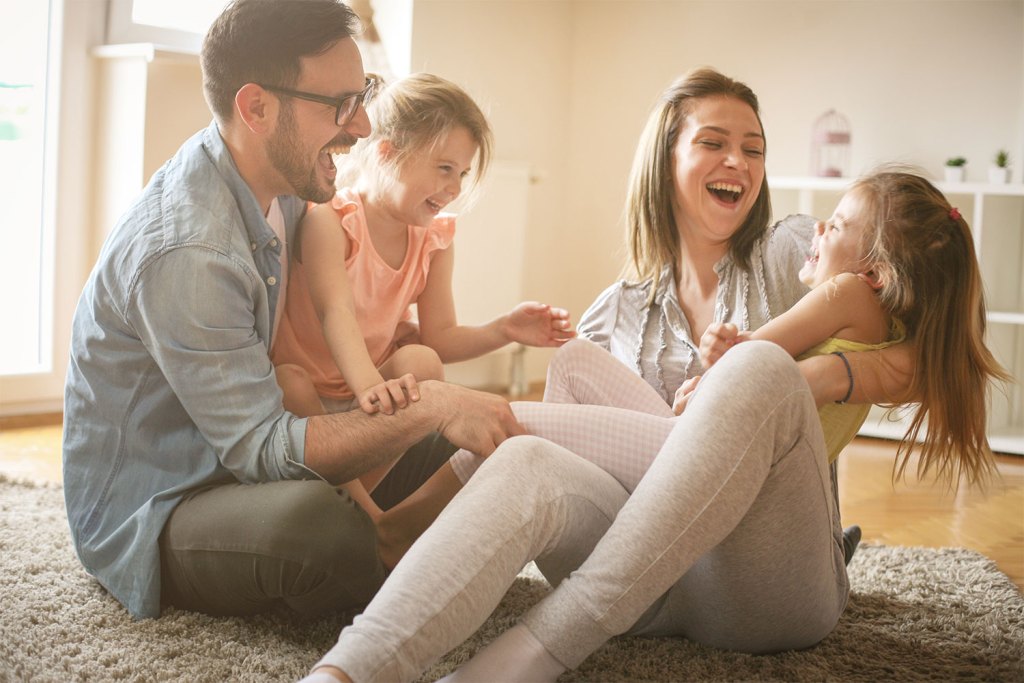 Raise the stakes with a fun prize for the winner, and laugh as your game of bingo intensifies with each drawn number. A good thing about these novelty bingo cards is you can print them out at home and customize each card. There's no need to run to the store for more cards, which is a big bonus!
July Fourth scavenger hunt
In your backyard, you can set up a July 4th scavenger hunt to keep the kids occupied as you lean back and enjoy a cold glass of lemonade. The clues can be generic and simple for younger children or larger groups.
On the other hand, you can make the clues a little more complex for older kids or if you want to keep the kids busy for just a little bit longer. These clues incorporate fun trivia about American history, and you can let the kids work in teams to make it more enjoyable for everyone.
As always, you can offer a prize for when they finish the scavenger hunt.
Cookie and cupcake decoration station
If your kids love crafts, they'll love decorating their own sweets — sugar cookies are the best type for decorating. Leave out red, white, and blue royal icing in squeeze bottles for less mess. You can also lay out star-shaped edible sugar decorations, assorted colored sprinkles, and edible glitter.
And you know what else? You can whip up a batch of cupcakes, which are also easy to decorate. For these, you'll need buttercream icing in squeeze bags or jars. Beyond decoration, you can host your very own Cake Wars and let your family vote on whose cookie or cupcake wins the best Fourth of July pastry.
Spoiler alert: Everyone's a winner, and you all get to eat delicious sweets afterward.
Have a relay race
In your backyard, set up an obstacle course and have a relay race. One idea is to use the classic egg on a spoon game, but with water balloons. If you have two teams, fill two buckets with water balloons and place them both on the opposite side of the yard. At the starting point, each team has an empty bucket.
Each person must run to the bucket filled with water balloons and pick up a water balloon using a spoon. Everyone must walk back carefully without dropping the balloon and place it in the empty bucket. Each person takes turns until a team empties their bucket.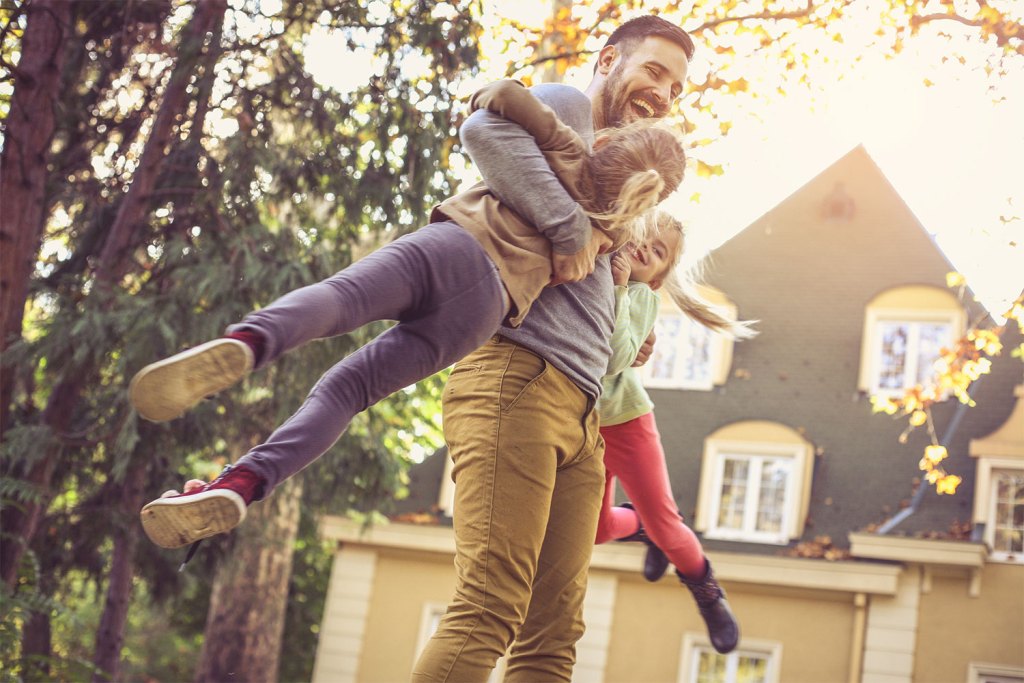 If there are not enough people for teams, you can compete individually in a classic game of sack race. We know not everyone has old-fashioned sacks lying around, so here's an easy fix: Make a rule to only jump with your legs together at all times. Anybody who jumps with one foot in front of the other is disqualified.
Sing some classic patriotic tunes
Whether you're outside enjoying your block party or hanging out in the backyard, blasting some patriotic songs is a good way to bond. Play "Yankee Doodle," "The Star-Spangled Banner," "America the Beautiful," and other great classics you can teach your children on this very important day.
If your child is elementary school age, you can print out lyric sheets so they can sing along to your Fourth of July playlist.
There you have it — seven family-friendly Fourth of July activities everyone can enjoy. You may be hosting a virtual party with your family and friends or enjoying a BBQ outside with your neighbors while everyone stays on their front lawns. The most important part of the day is having a good time with your family. Fortunately, with any of the fun-filled activities on our list, you can celebrate the Fourth of July safely.
Editors' Recommendations