Getting kids cooking in the kitchen has so many positives. Cooking is a major life skill that even some adults haven't mastered yet. So, having your kids help in the kitchen and even making their own simple dishes will go a long way, especially when they head off to college. Following recipes also hone reading and math skills while being a wonderful activity to do as a family. Dessert is probably a kid favorite and is the perfect dish to start a child's journey in the kitchen, and the kids can make dessert on their own safely.
Let's face it. A lot of home accidents happen in the kitchen, which is why kids typically have limited access to appliances and the stove. Thankfully, there are quite a few desserts recipes that kids can whip up on their own without fear of fire or burns. Here are eight easy dessert recipes for kids that are delicious and safe to make without adult supervision.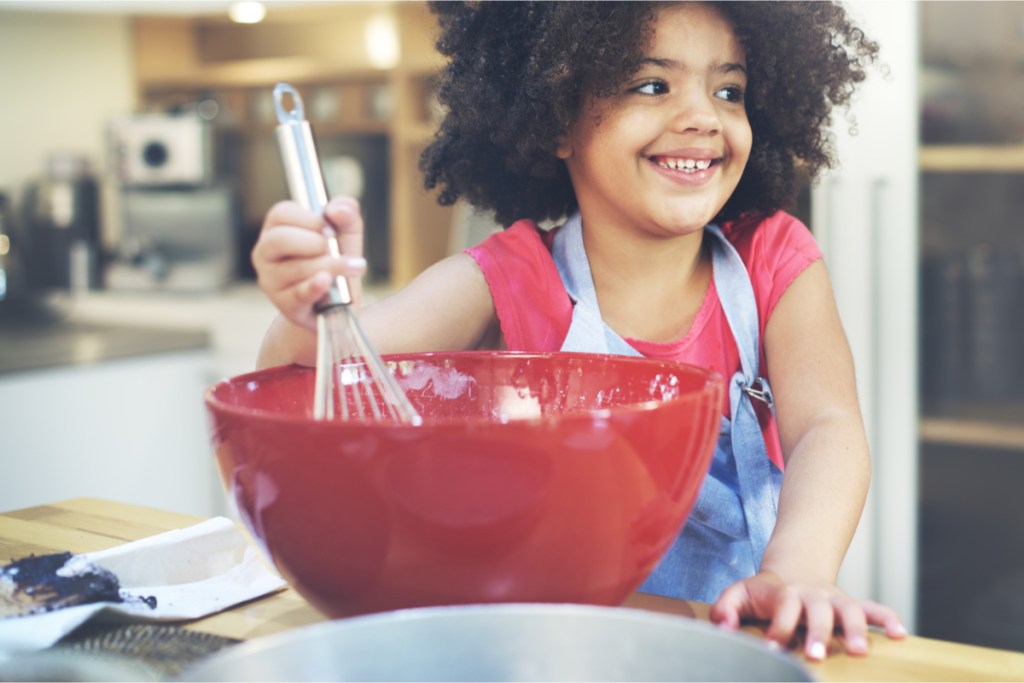 Easy dessert recipes for kids
An interest in cooking is one to nurture in kids, but safety is important in the kitchen. So, whenever children are helping in the kitchen always stress safety first and teach kids the important do's and don'ts. With these simple dessert recipes, kids don't need the stove or the oven. The only appliance required for these kid-friendly recipes is a conventional blender or the Magic Bullet.
Parfaits
Parfaits are a fun dessert to eat and create. It's certainly a dish kids can make on their own, and a healthy one, too. Yogurt parfaits are a snap to create. Just alternate layers of plain Greek yogurt with favorite fruit filling in a glass. Strawberries, blueberries, and bananas are popular parfait fillings. Top them with a sprinkle of granola.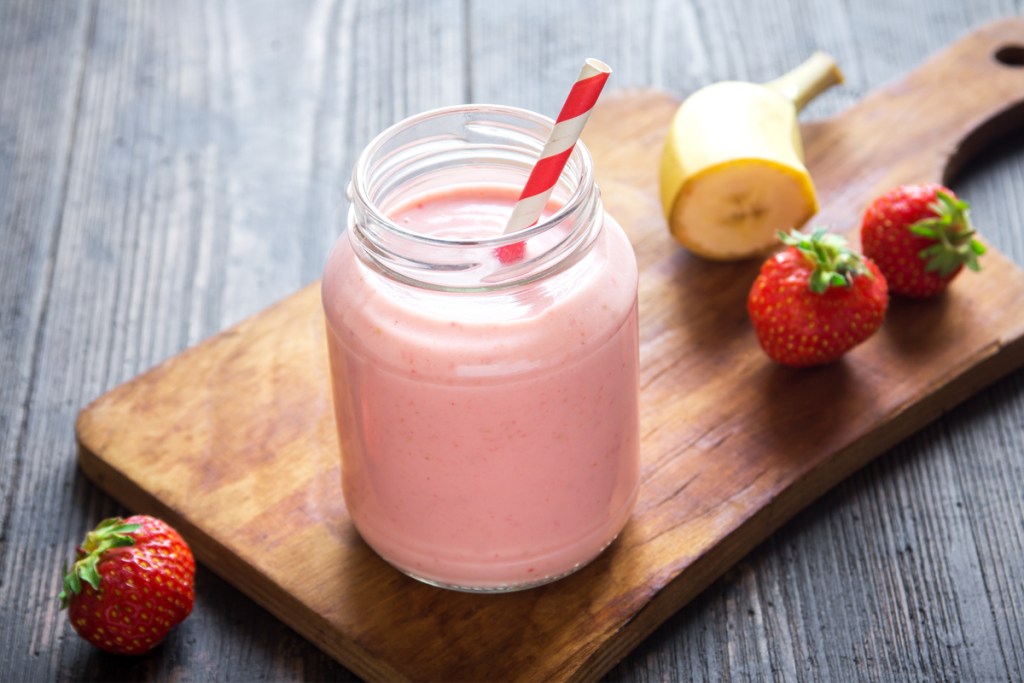 Smoothies
A smoothie is a healthy breakfast, after-school snack, and dessert. Smoothies are easy to whip up as well. Before letting kids blend their own smoothies, have a safety lesson with your blender or Magic Bullet. Strawberry banana smoothies are a kid staple. If your kids need smoothie inspiration, the Spruce Eats has some yummy smoothie recipes kids can make on their own including a chocolate banana smoothie and a blueberry smoothie.
Milkshakes
If the kids can create tasty and healthy smoothies, they can make magnificent milkshakes, too. The ingredients for an awesome milkshake include milk and their ice cream of choice. Hershey's Chocolate Syrup is always a delicious addition, as are cool toppings like sprinkles and chocolate chips. The Spruce Eats pours out a creamy milkshake recipe that's easy for kids to blend. Just make sure they're blender-ready before going solo.
Cookie ice cream sandwiches
Cookies and ice cream are a notable pair and a simple dessert kids can get creative with. To make a sweet plate of this after-dinner treat, get ice cream and the cookies of their choice. Using a scooper, place a scoop of ice cream on the inside of one cookie. Then, top it off by adding the other cookie side. Make a plateful to snack on right away or leave in the freezer until everyone is ready for dessert.
Oreo cookie ice cream pie
If the cookie ice cream sandwiches are a hit, your dessert makers can try their hands at this easy-to-make, no-bake ice cream pie. The ingredients include vanilla ice cream (or any favorite flavor), whipped cream, Hershey's Chocolate Syrup, a package of Oreo cookies, and a ready-made Oreo pie crust. To make, just fill the pie crust halfway with ice cream. Then, top it with whipped cream and spread it like icing. The container whipped cream is easier to spread than the spray kind. Crush the Oreo cookies in a bowl before covering the whipped cream completely with the broken cookies. Drizzle Hershey's Chocolate Syrup over the crumbled cookies. You can substitute caramel syrup for the chocolate syrup if desired. Freeze it for at least four hours before serving.
Cookies-and-cream ice pops
Ice cream is a dessert kids and adults enjoy regardless of the temperature outside. With a popsicle mold, budding young chefs can make a batch of Pure Wow's cookies-and-cream ice cream bars or try and create their own tempting popsicle treats.
No-bake peanut butter pie
Peanut butter lovers will dive into this delectable recipe from Allrecipes. No baking is required for this peanut butter pie. Just make sure the cream cheese is at room temperature before mixing it with the other ingredients. Kids will find it much easier to mix it at room temperature than directly out of the refrigerator.
Waffle ice cream sandwiches
If the kids are able to handle the toaster with ease, then they might want to toast up some waffles to make waffle ice cream sandwiches. Frozen waffles are a perfect pick because kids shouldn't be operating a waffle iron solo. Once the waffles are toasted, let them cool before scooping ice cream onto one waffle. Kids can experiment by adding chocolate chips or sprinkles to the ice cream before completing the sandwich with a waffle on the other side. Chocolate chip waffles are earmarked for this easy-to-make dessert.
Exposing kids to the kitchen at an early age is an ideal way to teach this important life skill and cultivate an interest in food and cooking. Dessert is a yummy place to start, especially with these easy dessert recipes kids can make on their own.
Editors' Recommendations