Preparing for the big day when you'll bring your newborn home brings about a joyful anticipation and a bit of confusion when it comes to newborn essential clothing. There are so many cute outfits to choose from. However, as you're sighing over adorable pictures of suits or tutus, you're probably wondering, "How many newborn clothes do I need?" That's a great question since newborns quickly outgrow their new outfits. You want to be sure to have enough clothes on hand so that you aren't doing laundry every day, but you don't want to wind up with outfits that have never been worn, either. To take the guesswork out, we've put together a list of the necessary clothing items your baby will need.
Bodysuits
Most parents picture the onesie when thinking about newborn essentials. And honestly, you can never have too many bodysuits, considering how many times you'll have to change them.
Another perk to this item is that a pack of bodysuits often come in a variety of patterns and colors. Thus, they can be used as part of an outfit or as underclothing. Onesies make dressing a newborn so easy.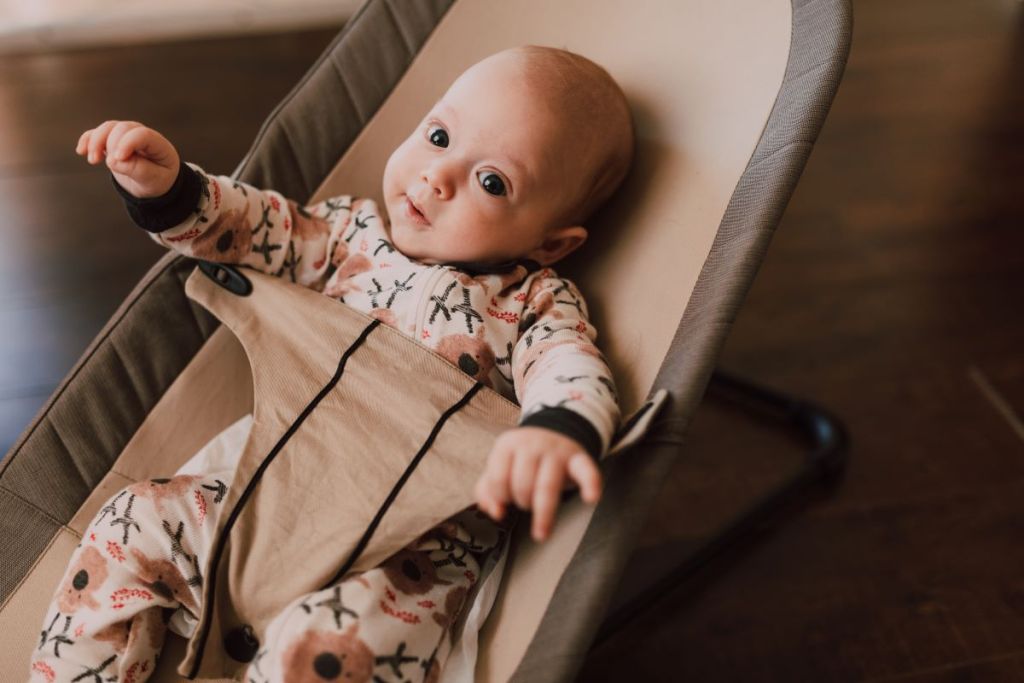 Sleepers
Another essential item for newborn babies is the sleeper. Just like the onesies, you can purchase the sleepers in packs of four, like the Gerber 4-pack Sleep n' Plays. Another great aspect about sleepers is that you can use them to layer up during colder weather by putting a bodysuit underneath. Or they can be worn as the main outfit itself.
Plus, changing time won't give you a huge challenge with your newborn wearing a sleeper. Once you unzip, the baby's feet can easily be slipped out for a fast diaper change.
Rompers
Rompers are another versatile example of newborn essential clothing. You can put them on over a bodysuit, or they can be worn alone. Either way, they make a great stand-alone outfit.
Some rompers, like the Hudson 3-pack are also thin enough to be comfortable for your newborn to wear in warm weather. Also, you can count on easy and fast diaper changes since rompers have snaps at the bottom.
Kimono (or wrap-around) t-shirts
If you have concerns about material rubbing against your newborn's umbilical cord, the kimono t-shirts are the way to go. Furthermore, you won't have to pull this shirt over your baby's head, which he or she would greatly appreciate.
These t-shirts also pair well with leggings or can be used as light outerwear over a onesie. Or you can simply use them as an undershirt.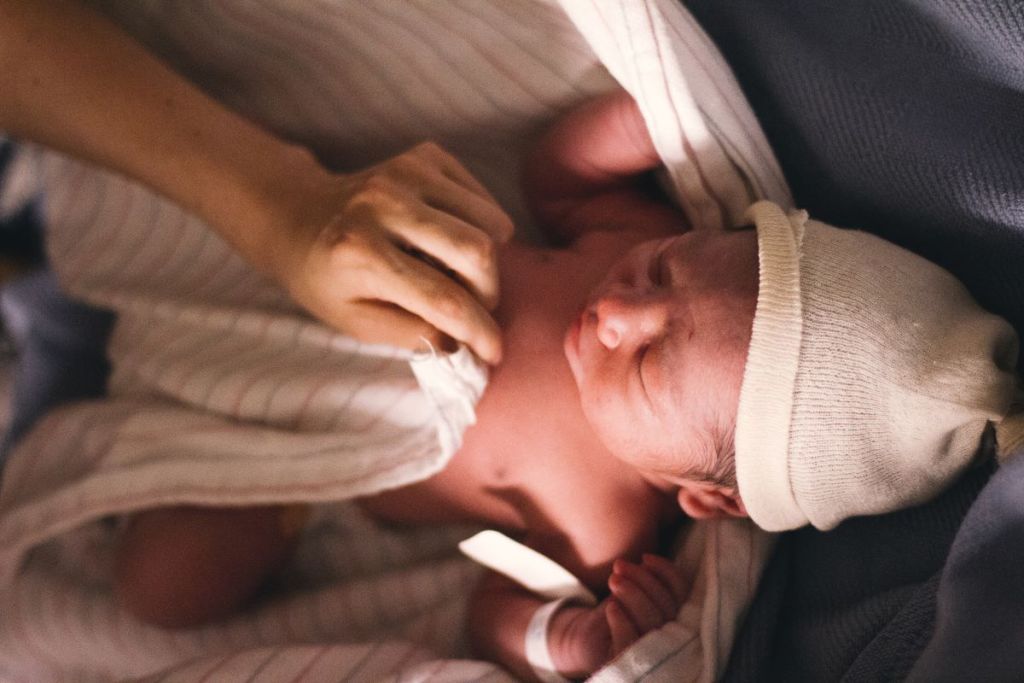 Beanies
To top off your newborn's wardrobe, you might also get a set of beanies for the first few weeks. Not only do beanies look super-adorable, but they also provide an important means of keeping your baby warm. Starting off, newborn babies easily get cold, so covering the little tops of their heads prevents any uncomfortable shivering. Better yet, you can find a beanie with a top knot, like those featured in Hanna Andersson, that adjusts the size to accommodate for growth.
Mittens
While you can always carefully clip your baby's fingernails, he or she would be better off wearing thin mittens. A newborn baby still has a way to go in controlling his or her motor skills. So, to protect his or her face from accidental scratches, mittens offer a simple, yet necessary, option.
Socks
And you can't forget those tiny feet. Again, for additional warmth, since newborns are sensitive to cold, socks are a must-have for your baby's wardrobe. During the warm weather months, socks provide just the right amount of covering for a newborn since shoes still don't present a practical option. In the winter, socks can be worn under a sleeper for extra coziness.
What to avoid
Likewise, when pondering the answer to the question of "How many newborn clothes do I need," you can avoid any of these impractical purchases:
Clothing with drawstrings, beading, or any other decal that poses a choking or suffocation hazard
If possible, synthetic fabrics that can irritate the baby's skin (cotton is best)
Tutus or dresses with glitter which also causes skin irritation
Moreover, you might consider checking your newborn's clothing for a CPSC(Consumer Product Safety Commission) label. This agency ensures that businesses follow the regulations for guaranteeing the safety of their product.
So now you have your list of newborn essential clothing. Keeping this information handy while preparing for your little one's arrival will help with gift registries and any last-minute purchases before the big day. Another factor to keep in mind is that newborns grow so quickly that their "extra small" clothes will be way too small in just a matter of weeks. Thus, getting just a minimal amount of newborn size clothes will decrease the time spent on sorting out outgrown articles.
Editors' Recommendations