The summer season was made for simple pleasures. Left to their own devices, kids may just stay on their own devices, but school is out, the weather is warm, and the sun is shining. Each day holds an opportunity for creative screen-less play. Here are 25 mostly outdoor activities that will engage your children's imaginations, keep boredom at bay, and make lasting summer family memories.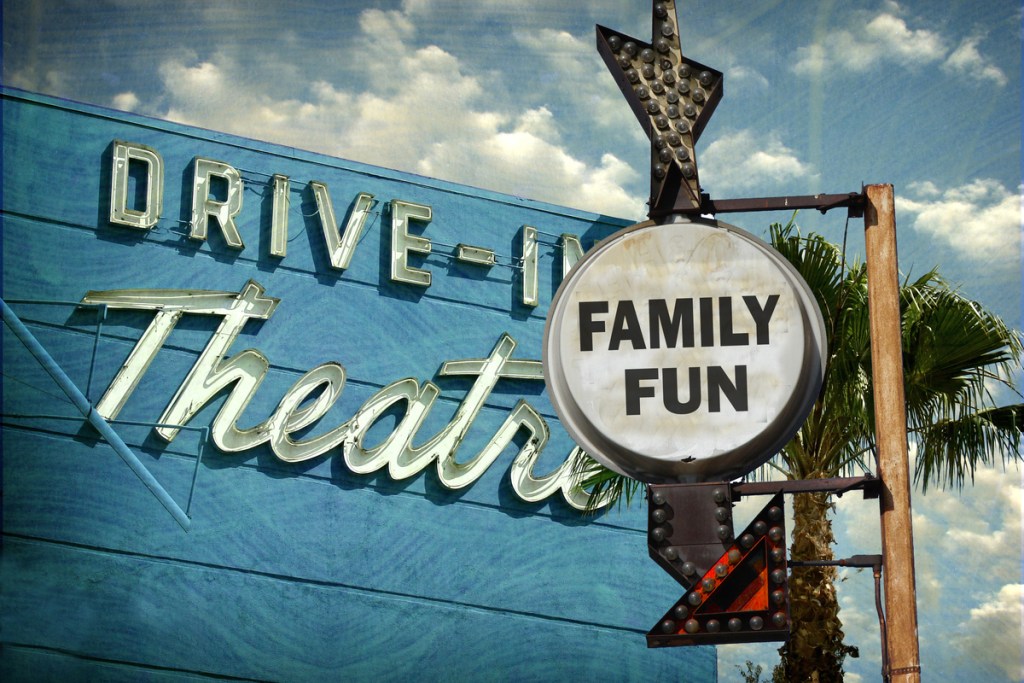 Attend a drive-in movie
Where once were thousands, now there are hundreds, but drive-in movie theaters enjoyed a renaissance during the pandemic. Seeing movies under the stars is a uniquely American pleasure, and your kids should experience it at least once.
Backyard vinyl dance party
Sure, Alexa can play any song at your command, but it's more fun to dig out your vinyl albums or grandma and grandpa's 45s and play DJ for your kids. Better yet, let them drop the needle on classic songs from your childhood and dance up a storm.
Cloud-spotting
For a relaxing and creatively stimulating break in the day, lie on the grass and find interesting shapes in the clouds. (Never have we never stared at the clouds and not seen one that didn't look like Australia!)
Backyard campout
With a tent, sleeping bags, and pillows, you can bring the campground experience home. Be sure to have some good ghost stories and bad jokes prepared, but leave the screens inside the house.
Catch fireflies
Fireflies are the official insect of summer! They don't bite and they light up the summer night; they're as much fun to watch as they are to try and catch.

Dig a little planting
Kids will become more invested in what they eat when they grow it themselves. Planting flowers, too, will give them a project that will involve daily care and nurturing over weeks. The satisfaction when their blooms bloom may give them a green thumb for life.
Do a jigsaw puzzle
A great rainy day or evening family activity is working on a jigsaw puzzle together. Make sure the piece count is age-appropriate. Make it personal: There are companies that will create a jigsaw puzzle from a family photo.
Flashlight tag
This nighttime game puts an illuminating spin on the classic game of tag. A hand-held beacon beckons as the person who's "it" tries to find his friends in the dark.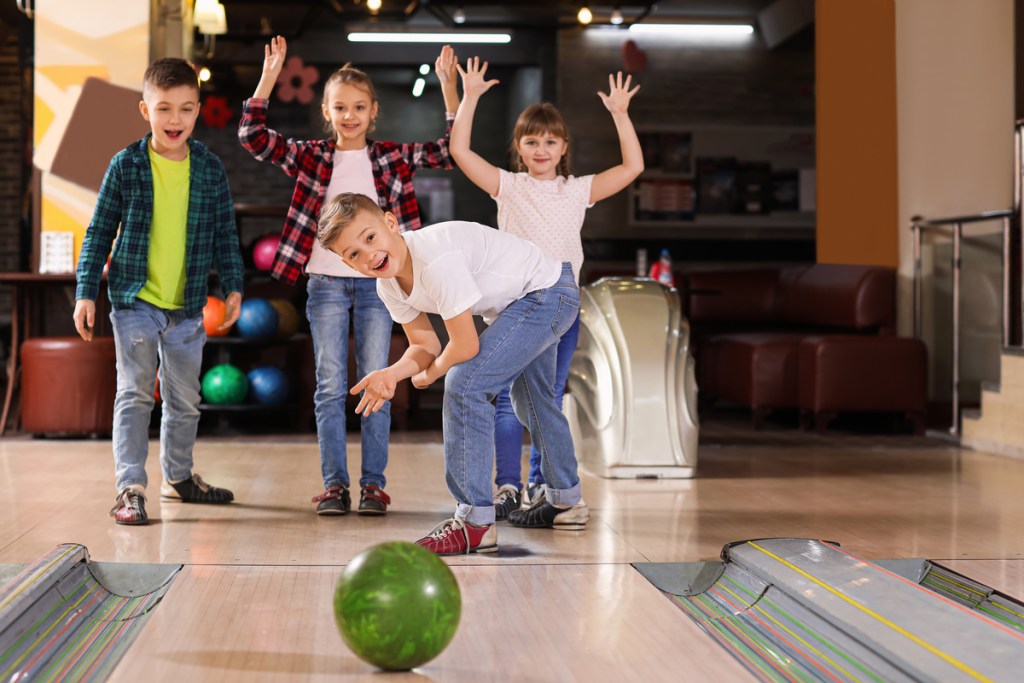 Go bowling
If your family has time to spare, visit your local bowling alley. Bowling is something all members of the family can do (especially with gutter guards for younger bowlers). Plus, bowling is the only sport you can play while eating chicken tenders.
Have a board (game) meeting
The family that plays together stays together, but it might be best to focus on board games that are less likely to cause a family feud. Suggested games if younger children are involved include Apples to Apples, Guess Who, and Go Nuts for Donuts.

Join a library summer reading program
In the backyard, on the beach, or in the park, books are the ultimate summer vacation. They'll take you anywhere. Indulge your kids in the joys of reading for pleasure (and the satisfaction of setting and attaining goals) by joining your local library's summer reading program. Some may even offer prizes!
Let's go fly a kite
Up to the highest height!

Miniature golf
An outing that is hardly par for the course, miniature golf never ceases to delight with its whimsical obstacles and hazards. There are great ideas online on how to create your own miniature golf course.
Neighborhood scavenger hunt
This is a fun way for young children to take a closer look at the world around them. Come up with a list of common items for them to spy, including a stop sign, a mailbox, a fire hydrant, a specific colored car, etc.

Picnic
Take lunch or dinner to the next level with a family picnic outing at your local park, or even your own backyard. Involve your kids in the preparation and packing of favorite foods and snacks. Check online for suggestions on fun games to play afterward.
Publish a family newspaper
Assign an editor-in-chief to create a weekly or monthly homemade family newspaper, with each member of the family submitting stories of interesting events. Perhaps a budding critic in the house wants to review a TV show or movie. How about a recipe column? This is one activity on this list where a computer and printer will come in handy, but extra points for retro coolness if you use a typewriter. At summer's end, you'll have a cherished record of the family's summer.
Ripe for the picking
Get your summer off to a sweet start by visiting an area farm to pick your own strawberries. Unlike tree-grown apples, strawberry bushes are low to the ground.
Run through a sprinkler
More thrilling than the tallest water park slide is the eager anticipation of an oscillating sprinkler as the arc slowly, inevitably returns to where you're standing. And what a rush to just throw caution to the wind and jump through the brisk dancing waters.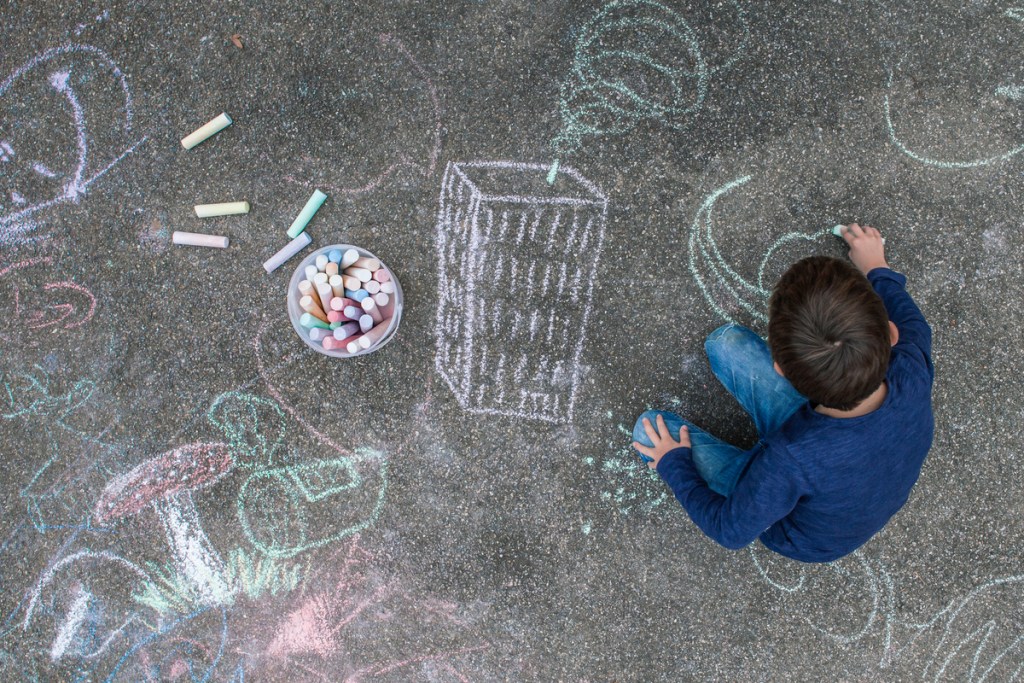 Sidewalk chalk
All a child needs is a piece of chalk, a sidewalk or driveway, and their imaginations to create delightful drawings that are suitable for framing.
Stargaze
Whether with the naked eye or through a telescope, observing the nighttime sky can instill a sense of wonder. Do some homework and share with your children how the easy-to-spot constellations got their names. A follow-up trip to a planetarium might be in order.
Take a hike
Take a walk on the wild side by visiting your local area forest preserve or open lands for a leisurely nature hike. Communing with nature lends itself to communicating as a family. When you're not enjoying the ambient sounds, take the opportunity to prompt conversation. Here's one: What is your first memory?
Tire swing
If you've got the tree, a tire swing provides an old-fashioned rush. You can make it yourself or buy one. The creaking of the rope as it makes its pendulum arc is an indelible summer sound.

Toast marshmallows
For ooey-gooey fun, nothing beats putting a marshmallow on a stick or skewer and toasting it over a fire pit or campfire (an outdoor grill will do in a pinch). You can dress up a marshmallow with graham crackers and chocolate bars to make s'mores, but they're sweet and tasty all on their own.
Wash the car
Going through a car wash is kind of like an amusement park ride, but sudsing the car yourself is good clean fun. All you'll need is a bucket, a car wash product (ixnay on wax-stripping dishwashing detergent), a hose, and some rags. Spoiler alert: Someone's going to get sprayed with the hose! Did I say someone? EVERYONE is going to get sprayed.
When the summer gives you lemons, sell lemonade
If your child is feeling entrepreneurial, encourage them to open their own lemonade stand. It's a sweet way to make a little extra money, but it's also an inviting way to bring the neighborhood together now that the country is re-opening.