In the haze of parenthood, it may seem like you'll remember certain things forever. As your child grows older, you may find yourself forgetting little things until you happen on a picture on your phone or computer that reminds you.
One of the biggest disappointments of the digital age is how few printed pictures we have. We're able to take photographs easier than ever, but we store them away unseen on hard drives, which makes it difficult to enjoy our memories. It's all work and no reward.
Check out these unique ideas for baby's milestone photos. Milestone photos contain all the important chapters in your child's growth and development, and it's time to bring them off your hard drive and into the spotlight.
What are milestone pictures?
Traditionally, parents would take their children to a studio just after birth and potentially once a year to document changes as they grow. The concept for milestone pictures grew out of this practice. As cameras got more accessible, the time between pictures shrank, giving us the milestone practices we have today.
Most milestone pictures happen once a month during the first year of life. Your baby changes rapidly, so it's common to document these little changes. Parents frequently write little notes for the picture as well, outlining accomplishments and facts about the baby. It's a picture and memory entry all in one.
Why should parents take milestone pictures?
Milestone pictures help you record your baby's information and memories all in one single photo. You'll be surprised how much you forget about your child's first year as they grow. If this isn't your first child, you'll be surprised how many fewer pictures you take if you don't have an intentional practice in place.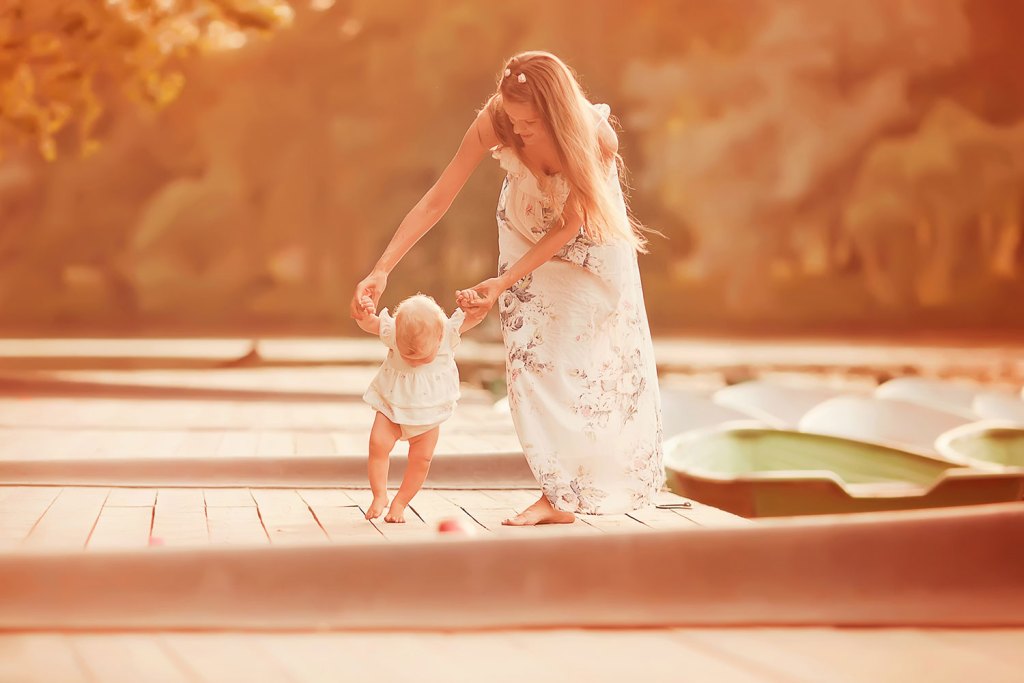 Unique milestone picture ideas
There are so many exciting ways you could record your child's milestones. Here are a few of our favorites to help you get started. Luckily, they can be as elaborate or simple as you like.
Use a milestone blanket
Milestone blankets are an easy way to snap those cute photos. Most are a simple white or cream blanket with numbers one through 12 and quantifiers below like "weeks" or "months."
Lay your baby on the blanket and shoot from above. Use a simple item like a flower to mark the number and quantifier for the picture or invest in cute picture frames. Your child will grow relative to the blanket, and the photos will have natural continuity.
Milestone banners
The first couple of photos are easy. Your baby just stays in place, allowing you to get the shot you crave. Once baby is crawling or walking, that's a different story.
A milestone banner can lay on the floor with your young infant or drape across the crib. When your child is crawling or walking and no longer wants to lie still, it can hang on the wall so you can always get the shot you want.
Get older kids involved
Use your older children's toys as inspiration for your milestone photos. Maybe you can measure your new baby using legos or show the number of months with dinosaur figures. Giving older children the chance to be creative with the photo is a great way to help them bond with their new sibling.
You can use their milestones too. Take one photo with all the milestones using chalkboards so that children can look back and remember their journey together as siblings.
Milestone apps
If props seem like a lot, you do have the choice of a few apps that can set up your milestone photos for you. Snap a photo of your baby that you love and upload the photo to the app. Use text features, pictures, or GIFs to create your photo and save it.
You can use an app specifically for milestones or find one that will allow you to edit and add text. Some good examples are Baby Story from iTunes or apps like Over.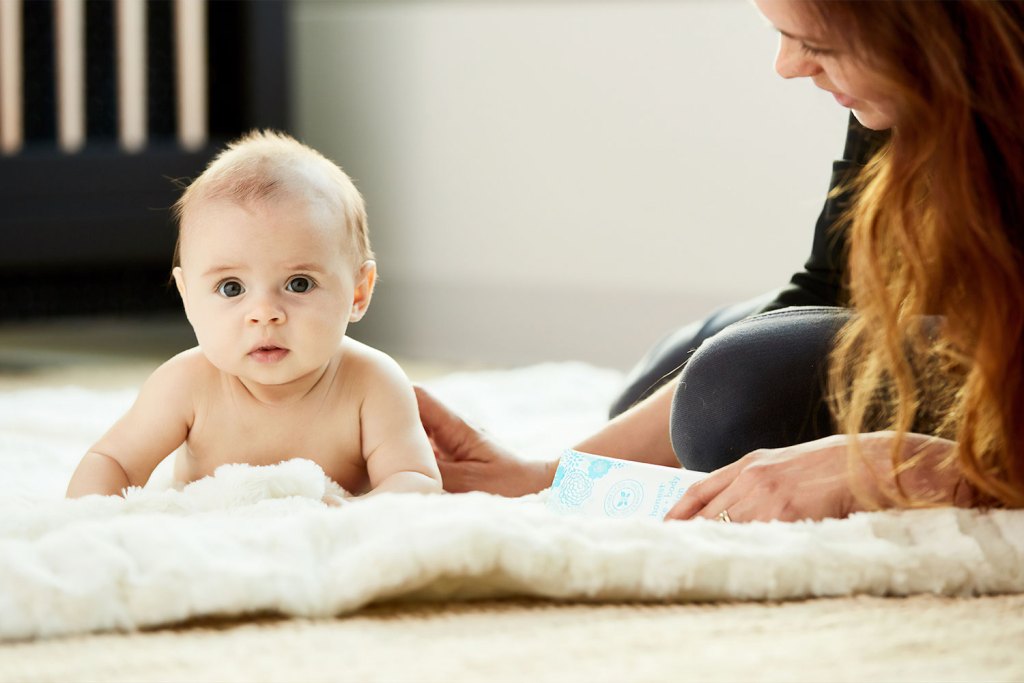 Displaying your milestone photos
Get those photos off your computer and display them where you can see them! Don't go to the trouble of remembering and creating those cute photos if they're going to be forgotten. Consider these ideas:
Create a photobook – Companies like

Shutterfly

allow you to put together memory books bound up like hardcovers. Use your baby's milestone picture to divide picture sections and set them on your coffee table to look through.
Build a collage – Use an app or the same company to stitch your milestone photos together into one poster-size collage. You can display it wherever you have space and see your baby's progress all at once.
Use a modular frame – Take a larger picture frame and add wire or string going from side to side in two, three, or four layers. You can clip each milestone picture to the frame using small clothespins or other clips, and at the end of the year, your milestone collage is complete.
Create magnets – If your fridge is looking a little bare, you can create custom magnets to use. They save space in your home if wall space is a premium and look adorable holding up your note and recipes. Later, milestone magnets can hold up your child's artwork.
Creating memories at each milestone
Whether you're able to capture milestones every month, create complex photo collages when you remember, or simply grab a photo, you and your child will appreciate being able to look back at how much they've changed.
Use milestone photos as a chance to create lasting memories and bond with your child. The beauty of milestone pictures is that you can create what works for you and your family and display them however you like. There's no need to feel like you're competing for the best milestone photo or feel bad if you happen to miss a month.
With all the right tools, you could even take photos you already have and create ready-made milestone photos for your children to see later on. It's time to get creative and do what works for you.
Editors' Recommendations