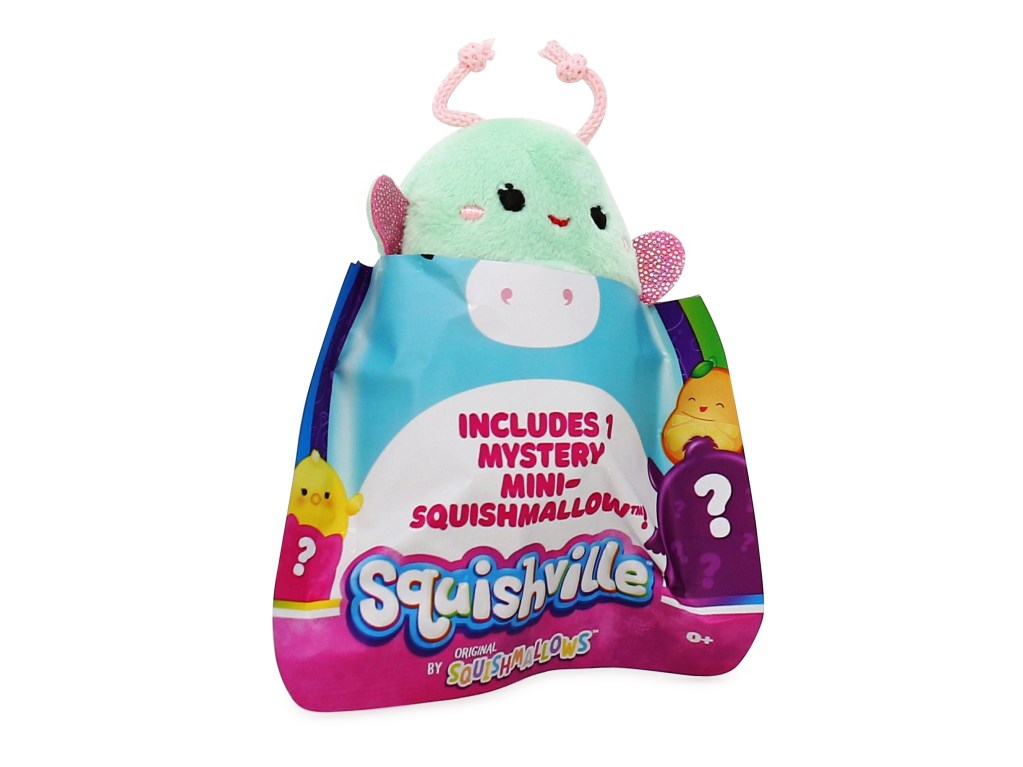 This content was produced in partnership with Five Below.
Do you remember mystery bags? At their most basic, they were unlabeled brown paper bags filled with, well, something. You chose your bag, paid, and then you could open them and peer inside to see what you got. They were all the rage back in the day, which probably explains why they have so many things like that for kids these days. Today's mystery boxes and bags are rarely worth the squeeze, however. At least, that's true for most surprise bags or bundles, except for one. Five Below's Blind Bags and collectible toys, which are both popular and beloved by kids. They come in a variety of formats, all $2 to $5, but every single one is filled with a highly collectible surprise.
One of the best things about Five Below's Blind Bags is that, yes, they are a mystery, but you still have some idea about what you're going to get. How? Because each Blind Bag has a theme, like Harry Potter, Disney's Lilo & Stitch, Jurassic Park, Super Mario, Marvel's Spidey and Amazing Friends, and much more. You don't know what character or toy you're going to get but you can still make sure the theme is something you — or your kids — love. Seriously, there are dozens if not hundreds of Blind Bag options, and the only way to find one is to look for yourself, which you can do below.
Five Below's Blind Bags do have varying prices, but only between the ranges of $2 and $5. Not to mention, the themes mean that you can essentially choose what kind of collectible or figurine you're going to get — whether it's something from Marvel, Hello Kitty, Nintendo, Disney, Magic Mixies, or even Roblox. There are to choose from.
The comes with one mini Squishmallow, which you may recognize as the plush animal-themed pillows everyone absolutely adores. You can always grab a mini Squishmallow separately too if you prefer to choose your animal and don't want to take the risk of getting something you don't like.
They're excellent for kids of all ages too, and with a host of other toys and clothing options in store — all priced between $1 and $5 — you don't have to worry about emptying your wallet or bank account each trip.
Some Blind Bags are just that, bags, while others are boxes, collector's sets, and more. The , for instance, comes in a box, and inside is one of several types of mini vehicles featuring beloved Marvel characters like Hulk, Spider-Man, Black Panther, and more. You never know what you're going to get in each bag or box, but it's a lot of fun collecting all of the different figurines and options. If you've never tried a mystery bag like this before, definitely check out Five Below's Blind Bags because they're fun, exciting, and well worth the price of admission. Plus, you can collect all the available items in a set, regardless of what you pick, guilt-free. Want to make sure you get a certain collectible? Just get more than one blind bag.
P.S. They make amazing !
Editors' Recommendations