Baby wipes are multifunctional: They keep babies clean, help spot-clean around the home, and clean your face and other areas gently. Whether you have rash-prone skin or if you have a child who has sensitive skin, the right baby wipe can provide relief. We've put together a list of our favorite baby wipes to help you find the best match for you.
Baby wipes usually come in convenient packs with flip-tops for easy dispensing. If you have a newborn, it's practical to stock up on good baby wipes. Alternatively, if you're searching for baby wipes for personal use, it's also ideal to keep a stash available in your car, bag, and bathroom. Let's take a look at our top picks.
WaterWipes Unscented Baby Wipes
Best overall
The WaterWipes baby wipes are unscented and hypoallergenic. Each wipe is made up of only water and fruit extract, making it gentle enough even for the most sensitive skin like premature and eczema-prone skin. If you have a newborn who needs a little extra care, this is the best overall option.
Burt's Bees Baby Wipes for Sensitive Skin
Best chlorine-free wipes
Soothe irritated skin with Burt's Bees' chlorine-free wipes. Packed with aloe, vitamin E, and soybean oil, these wipes nurture skin with natural ingredients. One purchase includes six packs with 72 wipes each.
Pampers Sensitive Water-Based Baby Wipes
Best refill pack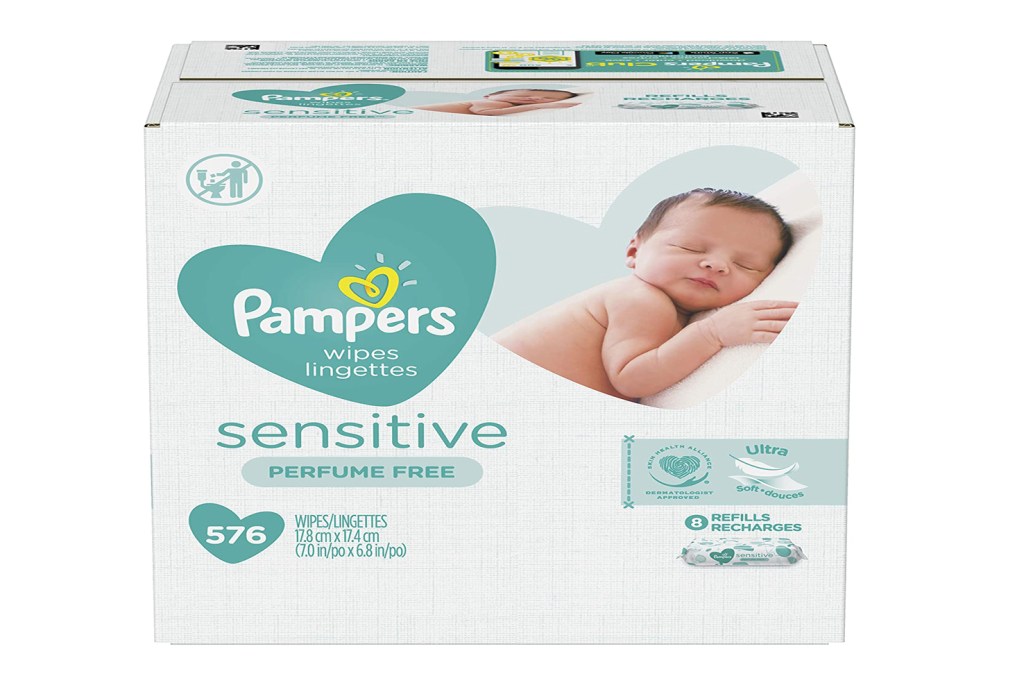 The Pampers Sensitive Water-Based Baby Wipes were designed to help restore the pH of your baby's skin while keeping it clean. The wipes gently clean sensitive skin and are free of parabens, alcohol, and perfumes. Preferred by hospitals, this refill pack of eight comes with 576 wipes in total.
Baby wipes are essential for cleaning diaper messes, baby hands, and sensitive skin. If your skin is prone to dryness and eczema, sensitive baby wipes are an ideal solution. Soap and water might be too drying, and regular wipes might be too irritating. With various soothing ingredients in the baby wipes mentioned on this list, you can choose a brand that will calm you or your baby's skin.
Editors' Recommendations