Taking your baby to a checkup can be a cute and fun experience. You get to see if your little one gained any weight and how tall they got. What you don't get prepped for is that it also means your baby is going to get stuck with a needle (or two or three depending on the visit) and will scream at you for the rest of the day for what you did.
Making sure you take your baby to all of their wellness checkups is important. The doctor will be able to tell if anything seems off or wrong quicker if they have seen the baby for all of their regular checkups along the way. If this is your first baby, you'll get the reassurance that everything is fine and your baby is healthy. But what actually happens? Do babies get shots at 9 months? Let's see what happens during baby checkups and how to be prepared for it.
The easy stuff
There are some fun things that happen at normal baby checkups:
Check weight/height/head size
See what milestones baby has hit
Get to brag about baby's development
It's always exciting to find out how much weight baby gained. It's like a cute little competition to see how big your butterball is getting.
There are always the assessment questions that are interesting to see where your baby is.
This is also the time to brag on your baby. Are they already trying to walk? Have they already said some words instead of baby babble? Go ahead, show off your little one.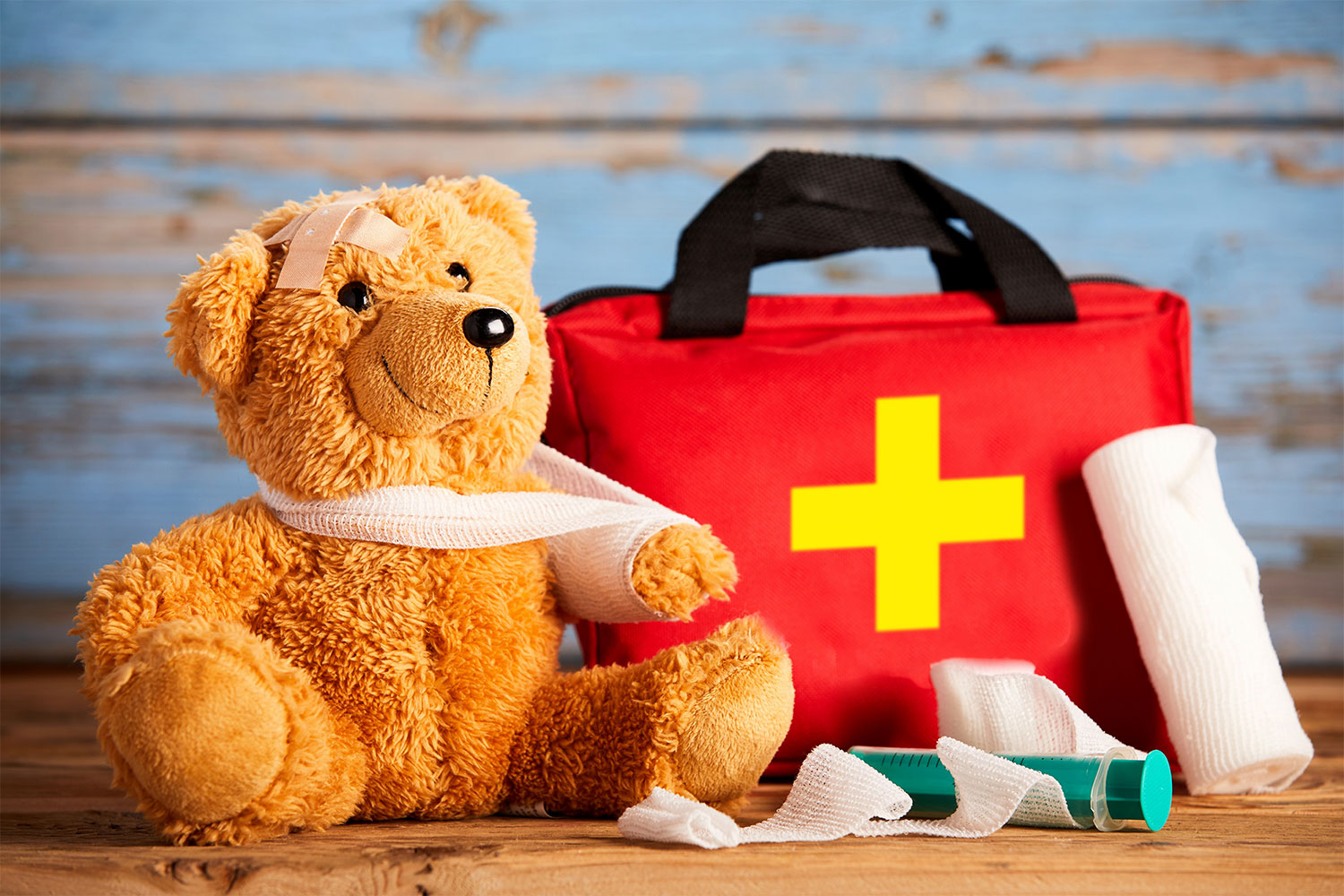 The delicate stuff
There are a few things that will make this visit a little stressful on you and baby:
Catch up on any missed vaccines
Blood test
Flu shot if it's that season
If you missed any previous visits for any reason and couldn't get a certain vaccine done, then this is the catch-up visit. You wouldn't normally get any shots this visit, so it's the time to get caught up.
Your little one is going to get a prick no matter what, though. The blood test to check for lead and anemia is this visit. It's less stressful than getting shots, but still a not-so-fun thing for baby.
If it is flu season, your doctor will ask about getting the flu shot. We won't get into the flu shot debate, but know that your doctor will ask if you ever have a visit of any kind during that season.
What you can do to be prepared
Every visit has its own specific goal. The doctor and nurse have their own goal for that visit. But you should always come prepared, as well. Make a list if you think you might forget once you are in the room:
Write down your questions
Write down any concerns
Have the rest of the day free if baby needs shots
Have baby pain medicine at home
Bring extra diapers/wipes/clothes
Make sure you schedule the 12-month visit before you leave
Always write your questions and concerns down. You say you'll remember, yet in the rush of things something might slip from your mind. Anything you want to talk to your doctor about your baby, now is the time. No matter how little it might seem, it's better to ask and get an answer than to worry about it until their 1-year checkup.
If your baby is getting any shots or vaccines, it's good to have some baby pain relief at home, so you don't have to stop on the way. Not every baby needs it, but it's always best to have some just in case. Even if your baby didn't need any after their last round of shots, this time could be different. You don't want a cranky, screaming baby for the next few days.
Always, and we mean always, make sure you have extra diapers, wipes, and a change of clothes. You have to undress your baby for the checkup and take the diaper off for weighing. You never know when a baby is going to decide to do their business. It's better to be prepared. Yes, your baby's doctor will have extra diapers for accidents, but if your baby has sensitive skin or you want to look like you have your life together, bring your own.
Most receptionists are great about scheduling your next appointment before you leave. But some aren't. Make sure you don't leave before you have that appointment. If you forget, you might not remember until after the next milestone, and the doctor might be fully booked. Plus, if you forget, you know you won't call them later, so make the appointment before you walk out.
Make it fun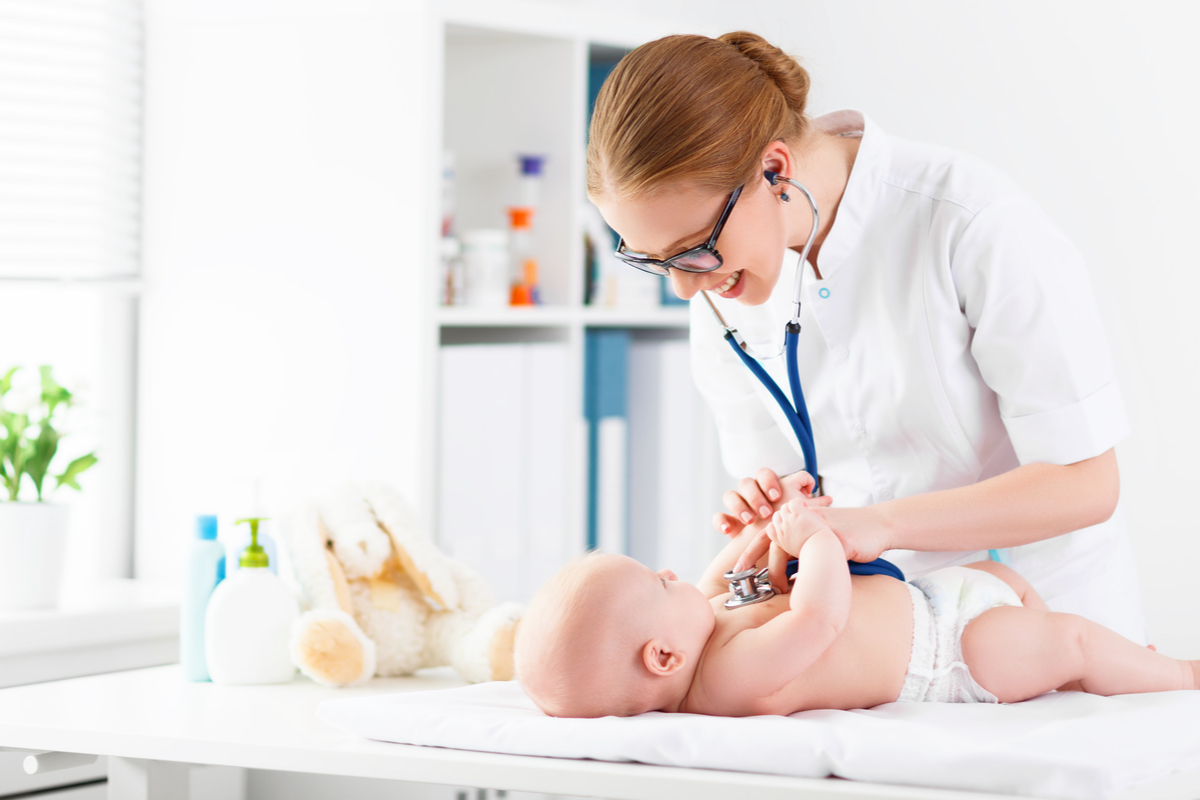 Whether it's your first baby or your fourth, checkups can be stressful if you make them that way. Your baby will feed off you at the doctor's office. Try to make it as pleasant as you can so your baby doesn't worry.
Maybe take your baby out for some one-on-one time after. Or take the rest of the day off and have playtime at home and do whatever baby wants. These checkups are important. The 9-month baby checkup is the last one before the big first birthday, which will bring its own set of ups and downs. You are doing great parents, keep it up!
Editors' Recommendations