Preparing to welcome a baby into your home is an exciting and emotional process — but it can also be an expensive one. In addition to stocking up on all of the essential items you'll need to care for your little one, you'll also want to create a safe, comfortable space for him or her to sleep, nap, and play. Sometimes, all you really desire are affordable remodeling ideas for nurseries.
According to The Bump, the average cost of setting up a nursery is in the $2,000 range, which includes the crib, mattress, bedding set, changing table, and dresser. Of course, that number can easily creep up when figuring in non-essentials like paint, wall decor, rugs, monitors, textiles, and toys.
But that doesn't mean you have to drain your baby budget to create a warm, welcoming, and well-equipped nursery. Below are some practical tips for creating an Instagram-worthy haven on the cheap.
Invest in a convertible crib
While it may be a little more of an upfront investment, this versatile furniture item can save you hundreds of dollars in the long run. It starts out as a crib for your newborn, but then as your baby grows, it can be transformed into a daybed-style toddler bed. Later, it can expand into a full-size bed to accommodate your child for years to come.
Change up the changing table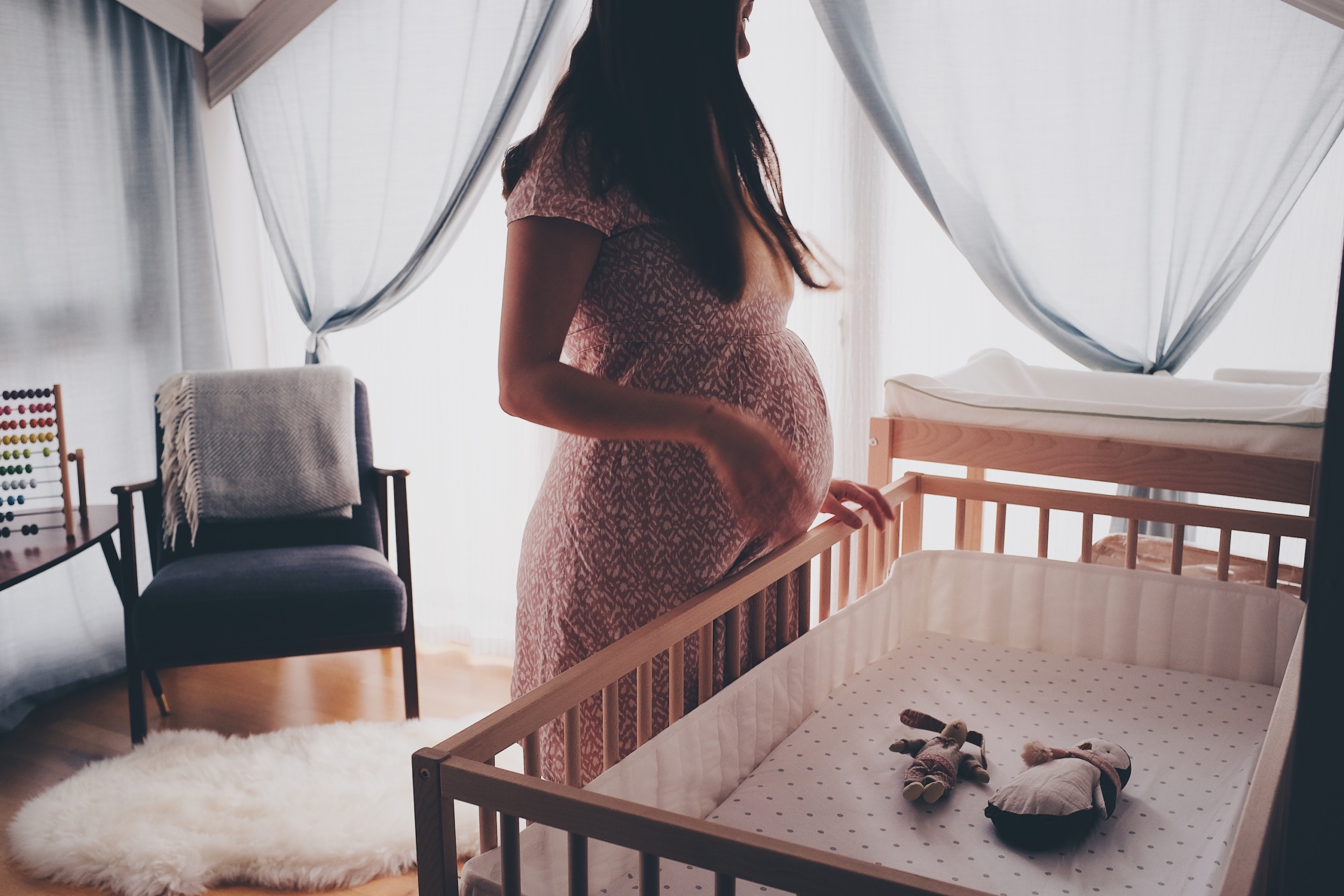 As most busy parents quickly discover, virtually any space can be utilized for impromptu diaper changes. Instead of spending well over $100 on a dedicated changing table, consider choosing a more economical and versatile option, such as an existing dresser, a crib-top changing table that installs horizontally across the crib, a space-saving folding changing table, and/or a portable changing set.
Discover secondhand savings
For many of the "hard" goods like dressers, cribs, mirrors, and accent tables, you may be able to find gently-used furnishings at consignment stores or online marketplaces. If you enjoy do-it-yourself (DIY) projects, you can refinish, paint, or reupholster pre-owned nursery furniture to make it your own, saving big bucks along the way. Also, don't be shy about accepting hand-me-down items from friends and family members whose kiddos have moved on to "big kid rooms." And remember, not everything has to be perfectly matching. It's often the eclectic, piecemeal nurseries that have the most character and visual interest.
Bypass the bedding sets
All of those comforters, pillows, and crib bumpers might look cute and cozy, but they can actually pose a suffocation risk to newborns. Instead of splurging on an expensive bedding set, keep it simple and stick to the basics: A waterproof mattress cover, a few extra crib sheets, and a warm swaddler or sleep sack.
Make a statement with paint or wallpaper
Rather than shelling out big bucks for a bunch of framed wall art, add dramatic flair and a pop of color with paint and wallpaper. Use stencils to create geometric designs or stripes on the walls with paint, or apply peel-and-stick wallpaper that can be easily removed down the road. With these elements, a small amount of money can go a long way and make a big impact.
Order digital prints, and frame them on the cheap
Why spend up to $100 or more on framed wall art at a store? Instead, order and download digital prints from Etsy for just a few dollars, and then display them in frames you already have on hand (or pick up a few at a discount store).
Look for furniture that doubles as storage
One of the best ways to save money on furnishing a nursery is to find pieces that do double-duty, such as an ottoman that opens up to store blankets, a table with shelving underneath, or fabric storage cubbies in colors and patterns that complement the room's decor.
Stick to neutral color schemes
All of those pastel shades might look cute at first, but as your baby grows up, neutral colors will be more enduring. As a result, you won't feel compelled to spend more money in a couple of years to make the nursery feel more suitable for a toddler or preschooler.
With some creativity and resourcefulness, you can create a photo-worthy nursery without completely depleting your baby budget.
Want more? Check out some small space nursery solutions so that you can maximize the space in your home.
Editors' Recommendations