As your little one grows up, regular brushing becomes an important part of their daily routine. Research shows that consistent oral hygiene can avoid critical health-related problems like diabetes and cardiovascular disease. You can give your children the best start by introducing oral care while helping to soothe their sore little gums.
A fantastic way to start a habit of toothbrushing is to select the best baby toothbrush that has a handle that's easy for you (and later on, your little one) to grip, bristles that'll soothe tender gums during the teething phase, and a shape that allows the bristles to get a good reach around teeth. With these traits in mind, we've compiled a list of the six best baby toothbrushes to make your shopping easy.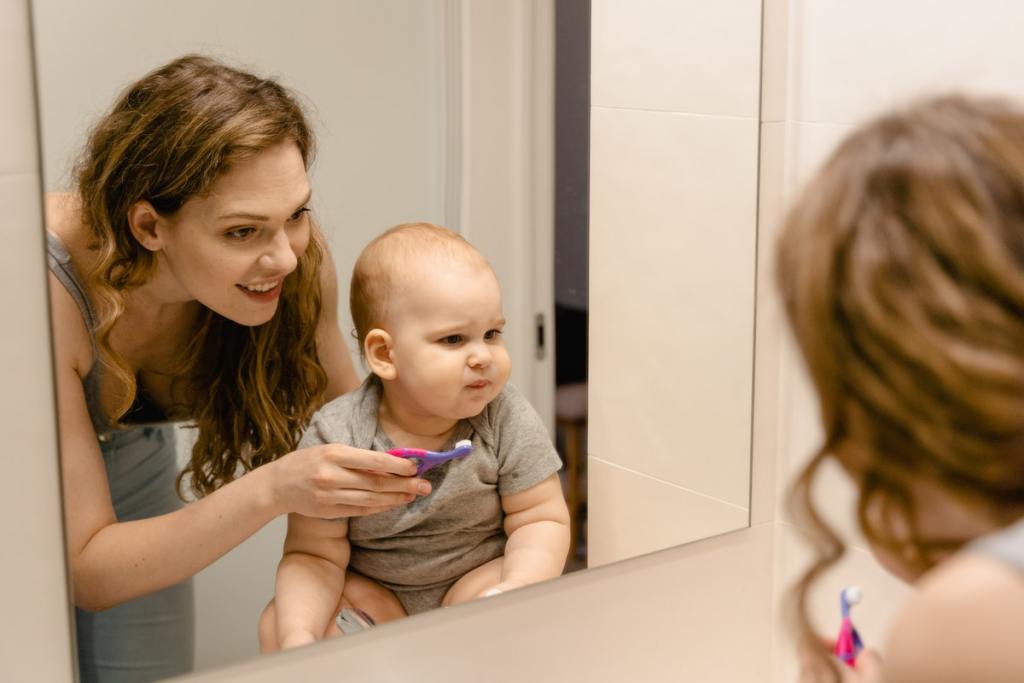 Best baby toothbrush picks
The Baby Yellow Banana Toothbrush has a clever design that's perfect for babies and toddlers. With its easy-to-hold banana handle and teether, this baby toothbrush massages little gums and wipes plaque off tiny teeth. Also, the Baby Banana Toothbrush is made from 100% food-grade silicone that is BPA, latex, and phthalate-free.
Plus, the Baby Yellow Banana Toothbrush has a 4.8 out of 5 rating and positive customer reviews. Some of the reviews for this baby toothbrush include praise for its durability, design, ease of use, and cleaning.
The FridaBaby SmileFrida is a silicone and BPA-free finger toothbrush that comes with a protective case to keep the brush clean and dust-free. This baby toothbrush is also a safe bacteria-resistant toothbrush that can be used with or without toothpaste.
Moreover, this product provides parent protection as it prevents your baby from chomping on your finger. With a 4.5 out of 5 rating review, this triple-angle and double-sided toothbrush will clean and massage your baby's teeth and gums at the same time.
The Jordan Step 1 Baby Toothbrush comes with soft bristles, a narrow brush head with great reachability, a toothpaste indicator, a mushy biting ring, and an easy-to-grip handle that fits both babies' and adults' hands. In fact, with the soft, textured handle, this item is a two-in-one jackpot, since it can be used as both a teether and toothbrush. Additionally, the Jordan Step 1 Baby Toothbrush is the perfect toothbrush to "grow into." With a 4.7 out of 5 rating customer reviews, this baby toothbrush is BPA-free and safe for ages 0-2 years old.
The Baby Buddy Baby's 1st Toothbrush is BPA and PVC-free with an H-shaped design that makes this baby toothbrush easy to hold, control, and chew. The soft bristles are perfect for cleaning your baby's upper and lower gums or teeth at the same time. The unique shape also has a perfect fit that doesn't require a lot of strokes. Given its positive reviews, this baby toothbrush might be just what your baby's gums needs.
The Nuby 4 Stage Oral Set System gives your child an entire arsenal for the battle against plaque. It comes with four baby toothbrushes for various stages of your baby's dental needs. The Nuby Set includes a soft silicone massager for your newborn baby's gums (stage one), soft gum massager for older gums and new teeth (stage two), gum cleaner, and massager during the teething stage (stage three), and soft nylon bristles for teeth cleaning (stage four). With a 4.6 out of 5 rating in customer reviews, this set of baby toothbrushes is recommended for young infants all the way up to 4 years old.
The Brushies Baby Toothbrush resembles a finger puppet named Momo the Monkey which will get lots of smiles from your baby or toddler. However, the best features about this toothbrush include the oval shape and soft, silicone bristles that gently massage the gums. Once the first teeth come in, this brush still comes in handy with its rounded shape that allows for an easy reach around the front and back of each tooth. With positive 4.4 reviews, you can see why this is one of the best baby toothbrushes.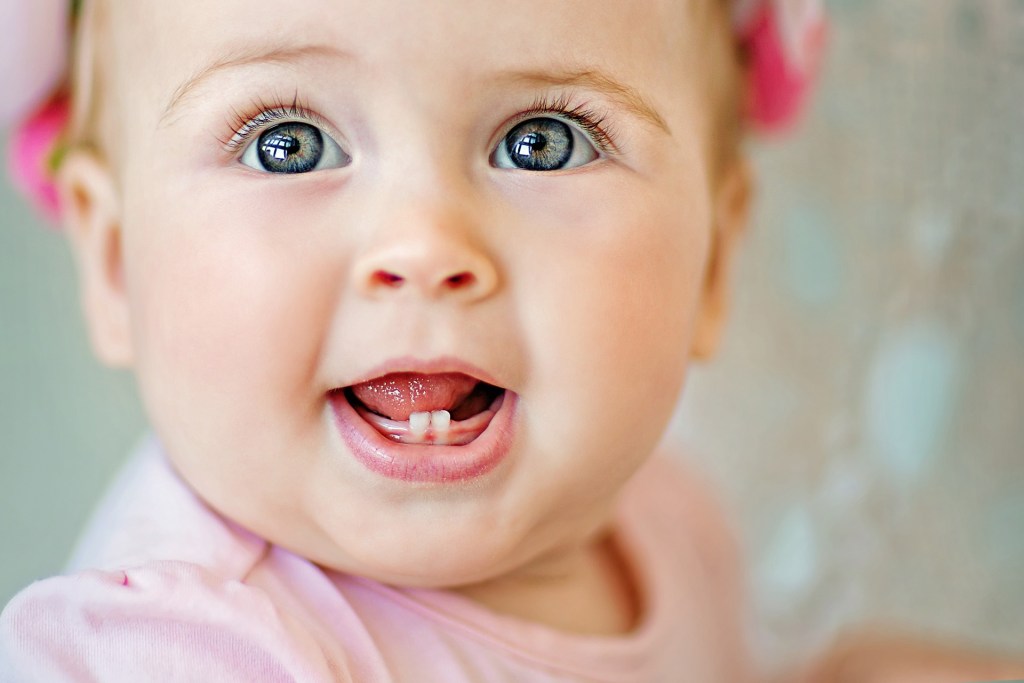 It's never too early for good oral care
As the parent of a young child, maintaining your baby's dental hygiene may not always be easy, especially during the months of teething, but any one of these baby toothbrushes will make the process much easier for you, as well as fun for your little one. Plus, the bright colors, unique shapes, and easy-grip handles will keep your child engaged as you teach the importance of brushing.
Editors' Recommendations