You love your baby, but let's be honest, you are not a fan of smelly diapers. They can quickly stink up a room, so instead of tossing them outside or just letting the smell overpower your baby's room, a diaper trash can is the way to go. Diaper pails keep the scent out using some version of a containment method—a trap door for a diaper to squeeze through. While you don't have to invest in a diaper pail, it may be worth your while to get one yourself or add it to your registry for your upcoming shower.
When deciding which baby diaper pail you'd like, there are a few details to look into. You will want to consider the following:
Do you prefer plastic to stainless steel?
Plastic can absorb odor even with liners, so if that's a concern for you, you may want to go with a stainless steel can.
The size of the diaper pail
If you have an older baby or toddler, or more than one baby, you may want a larger diaper pail. Diaper pails can hold as few as 30 diapers at one time and can go up into the hundreds. Even though baby diaper pails prevent odor, you shouldn't let too many sit in the pail for an extended period.
Trap door
A lot of diaper pails function with mini trap doors underneath their lids. You push your diaper through, and the door keeps the yucky smells out. Some trash cans have a squeegee-like opening to push diapers through, while others have sliding lids. You'll have to figure out which style you prefer.
You need to think about other details from color, trash bag compatibility, and if the diaper pails are hands-free. As you read through the diaper pails we have rounded up, you'll find which aspects are most important to you. We have found a variety of diaper pails, so you are sure to find something on this list!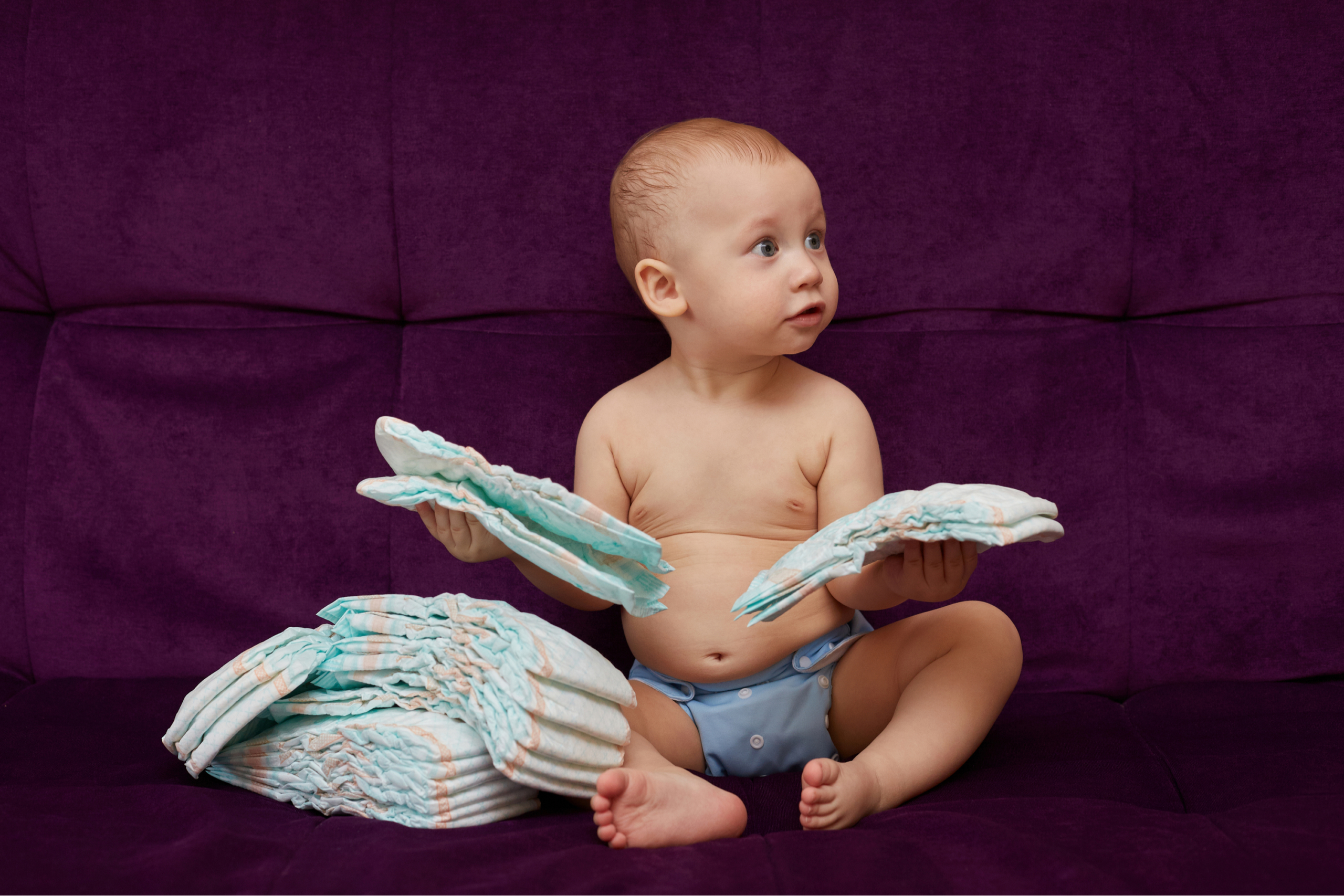 Diaper Genie
Diaper Genie
The Diaper Genie is the classic diaper pail, and for a good reason. You step on the pedal for a hands-free experience to open the lid and push a diaper through its airtight clamp. In addition to keeping unwanted diaper scents contained inside, the diaper genie has a built-in carbon filter. It comes with two bags, so you'll want to stock up on another box when you get your genie! Fortunately, this product can hold up to 270 diapers, but I don't think you necessarily want to wait until it's full before taking out the trash. The best part? The diaper genie is ideal if you aren't looking to spend too much money on your pail.
Ubbi Steel Diaper Pail
Ubbi Steel Diaper Pail
The Ubbi Steel Diaper Pail is a fun option because you can choose from several design styles to match your baby's nursery. Designs range from blush pink to marble, making it easy to match your bathroom or nursery decor as much as possible. Because the can is made of stainless steel, it won't absorb the diapers' odor, and its sliding lid keeps odor out of your baby's bedroom. If you have a nosy toddler, no need to worry because the sliding lid has a childproof lock. You can use any trash bag with the Ubbi pail, and it can hold up to 55 diapers if needed.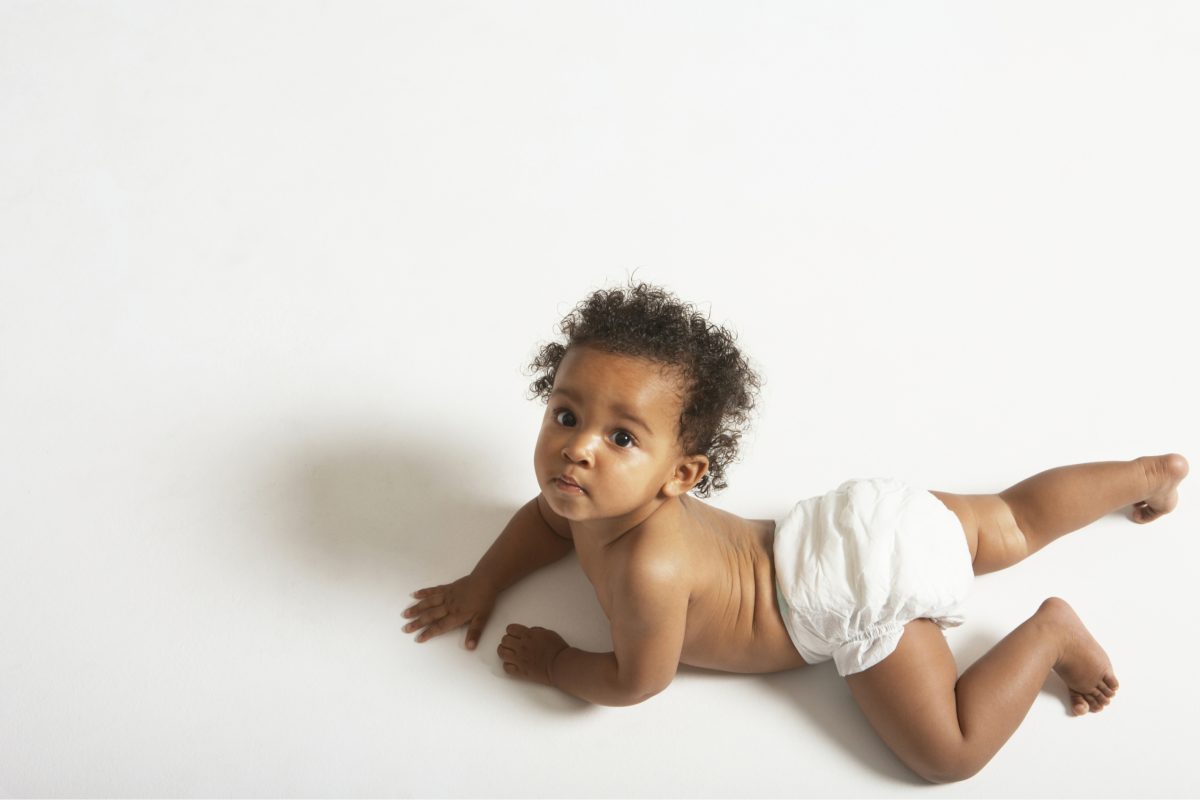 Skip Hop Nursery Diaper Pail
This stainless steel diaper pail has a dual lock door system—two trap doors opening to conceal the diapers below. Its push-n-lock clamp keeps out smells while its lock keeps out your kids. What makes this trash can awesome is that it also has a storage compartment up top. Your diapers, wipes, and ointments can find a new home with this pail making diaper changing consolidated and easier than ever. Bonus points for this pail because it's hands-free and can be used with any trash bags. Plus, its rectangular, sleek design makes it ideal for sliding into a corner.
Dekor Classic Hands-Free Diaper Pail
Go back to the basics with this diaper pail by Dekor. Step on the foot pedal, open the lid and drop dirty diapers through its trap door. This white plastic trash pail holds up to 45 newborn diapers. Depending on your needs, Dekor also offers a mini-sized can and a larger sized can. You can use Dekor's matching powder scented liner bags (only two come with initial purchase), and if you'd like, you can even choose biodegradable bags.
We hope we have made your diaper pail shopping just a bit more exciting, if not easier. Smelly diapers are not something most of us want to think about, but it comes with the territory when you have a little one at home. Hopefully, your family has fresher smelling days ahead!
Editors' Recommendations