The end of the school year is quickly approaching, which means the class of 2022 is getting ready to eagerly enjoy the final few weeks of their high school experience. If the high school senior in your life is heading to college in the fall, then it's time to start planning and shopping for everything they're going to need.
It can be confusing to try to find the perfect gift for your college-bound teen, especially if they're going to be living away from home for the first time. The lists of what they'll need can seem endless, but there are some gifts that will be useful to them not only in college but beyond. Here are some grad gifts your college-bound teen will actually use.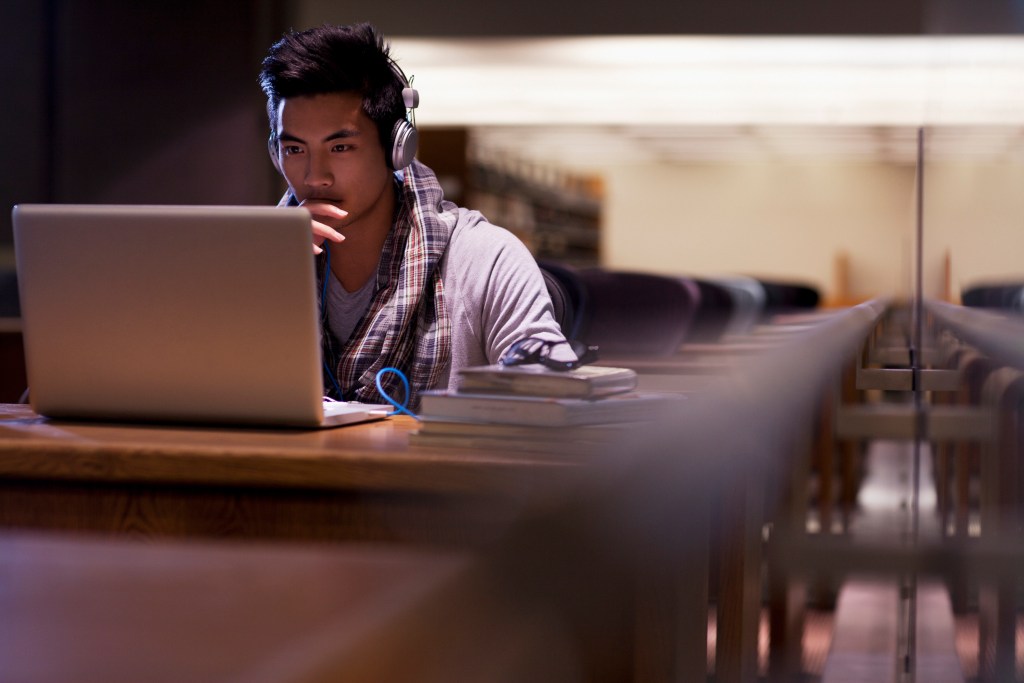 What teens need in college
It may be overwhelming to send your child off to college, especially if they're going to be far away from home. Whether they're living on campus, in a sorority or fraternity house, or in off-campus housing, they're going to need a lot of stuff.
Fortunately, there are a number of "college checklists" online that parents and students can use as references, and most colleges also offer a guideline on what each student will need once they move in. From bedding to coffee makers and bath essentials, where your child lives will dictate much of what they need. It can be tempting to spend endless hours on sites like Dormify, designing the perfect dorm room, but there are lots of other gift ideas you may not be thinking of.
Useful grad gifts
If you have grandparents, other family members, or friends who are looking to get your college-bound teen a gift they'll love and actually use, check out these five amazing ideas any college student will love.
Noise-canceling headphones
College is filled with distractions, from loud roommates to busy common areas, so a pair of noise-canceling headphones is the perfect gift for your college-bound teen. Whether they're trying to study, focus on writing a paper, or simply wanting to enjoy some quiet time watching a movie or streaming a show, headphones like these Apple Air Pods Pro, Bose QuietComfort 35 Noise-Cancelling Bluetooth Wireless Headphones, or these Beats Studio3 Wireless Over-Ear Headphones are the perfect gift.
Weighted blanket
After the excitement of moving away from home wears off, your teen may start to feel a little homesick, which is completely normal. It's totally understandable that a new college student may experience some anxiety living away from home for the first time, as they juggle the pressures of school and meeting new people.
A weighted blanket can not only help alleviate some of that anxiety your college student may be experiencing, but it can also keep them cozy and comfortable. Sleeping in a new bed, especially a dorm bed, may not be super comfortable, so a weighted blanket may also help your teen fall asleep faster and sleep better. We love this chunky knit weighted blanket and this temperature-balancing weighted blanket, both by Tranquility.
Swag
Going to college is an exciting time for a teen and one that they should be proud of. Almost every campus has a bookstore that sells school swag, ranging from clothing to dorm accessories and school supplies emblazoned with the school logo. Many schools even have sweatshirts, T-shirts, and other swag specifically for parents, grandparents, siblings, and even pets!
You can order online if the school isn't close enough to visit and ensure the whole family proudly reps your teen's college of choice. School swag isn't just a great way to show your school spirit and support for your teenager, but lots of high schools will take pictures of their seniors in their college swag to announce to the rest of the student body where your teen is going to continue their schooling.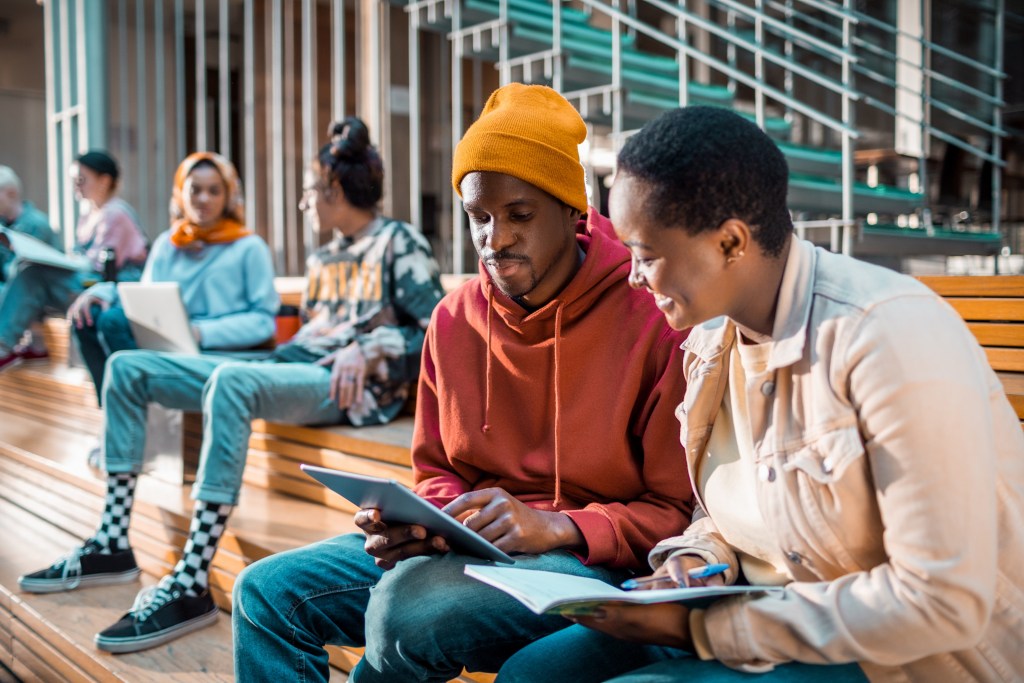 Safe
Whether they're going to school locally, out of state, or even internationally, chances are your college-bound child is going to be responsible for some pretty important documents that you're going to want to ensure are safe. Getting your teen a mini safe for their room allows them to keep their identification, including their license, passport, and birth certificate, safe while also allowing them a place to store any valuables or cash they may have. You can find a number of inexpensive and small safes and lockboxes on sites like Amazon that will put everyone's mind at ease.
iPad
A laptop is definitely a must-have for every college student, but iPads, or another portable tablet, make a great gift, too. Not only are these easier to carry in a backpack to bring to class to take notes with, but they also provide entertainment between classes. Whether your student likes to use their tablet as an e-reader to stream their favorite shows or just to take notes, it can sometimes be easier to transport to classes than a laptop. An iPad or even an iPad Pro are gifts your college student will use for years to come.
College is an exciting time for the whole family and these gifts will help your college-bound teen be prepared for a successful year and beyond.
Editors' Recommendations