We love being outdoors with our little ones. Of course, fresh air, sunshine, and a change of scenery can make everything better. Unfortunately, one drawback that comes with the alfresco territory, especially during the summer months, is bugs. Creepy, crawly, bitey, and stingy bugs to be more specific. It's one thing when adults or even teens get an itchy, painful sting, but when your poor, defenseless baby gets one? Well, it's hard not to cry along with little ones when they've been bitten or stung by a bug. As parents, we know it's uncomfortable, painful, and scary for babies and toddlers. It's important to be prepared for bug bites and to know what to do. Then, read on for our tips on how to identify, treat, and, hopefully, prevent mosquito bites on babies, as well as other insect bites.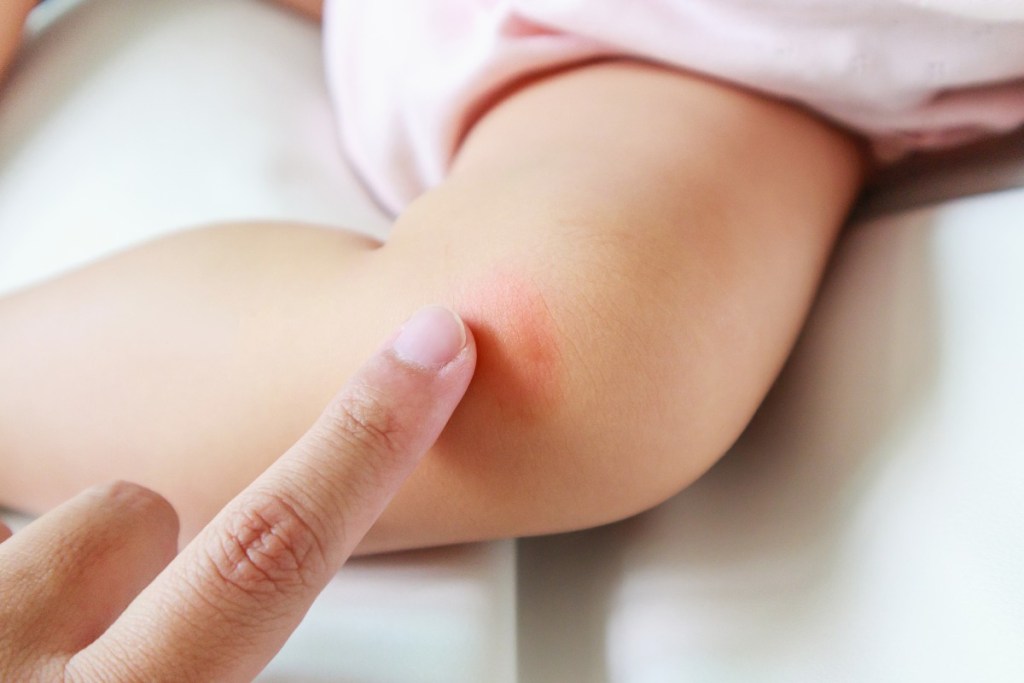 How to identify different bug bites
Before you panic and call the pediatrician, you can try to identify a bug bite or sting yourself. Most of the time, a bug bite results in a red bump on your child's skin. You may notice your child grabbing at it or scratching the skin before you even see the spot. Here are the most common insect bites on babies and kids:
If you have any questions or concerns about your child's bug bite, don't hesitate to give your pediatrician a call.
How to treat bug bites
These over-the-counter treatments will help out little ones if they've been the victim of a mosquito or an insect bite: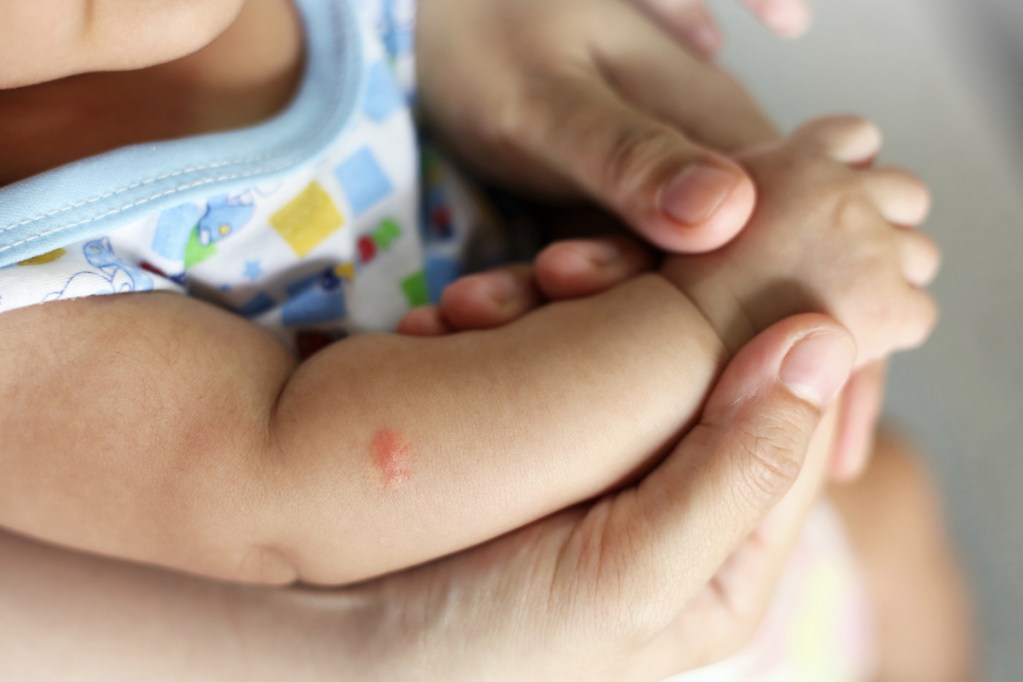 Signs that a bug bite might be more serious
Bug bites are typically more of an annoyance than a medical concern. Sometimes though kids can have reactions. Monitor the bite and make sure it's healing properly. Call your doctor if the bite appears to crust over, get ultra-red, hard, inflamed around the center, or if the surrounding area becomes swollen. Moreover, if your child appears to be having an acute reaction to a bug bite, you'll want to seek immediate help. If your child experiences shortness of breath, breaks out into hives, or becomes ill after a bug bite, call your pediatrician right away or take them to an ER or urgent care facility.
An allergic reaction will typically happen soon after a sting. Anaphylaxis is a rare, but a possible allergic reaction to a sting. This type of reaction requires immediate medical care. Don't wait. Call 911.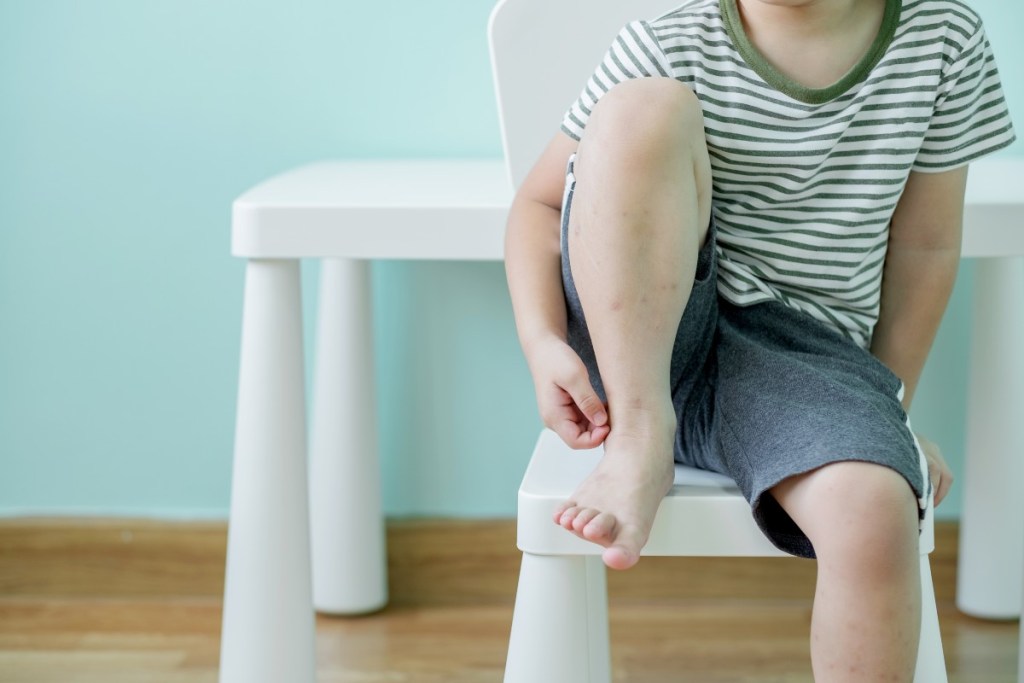 Prevention tips to avoid bug bites
Babies and kids need to be outside. Don't stay in during the summer months to avoid the kiddos getting mosquito or other bug bites. Instead, take these preventative steps when it's time to head out for a bit of fun:
Bug bites aren't any fun for anyone. It's especially hard when your little ones take the brunt of a mosquito or fly swarm. There are some simple steps you can take to hopefully prevent mosquito and bug bites as well as a few to treat the inevitable ones that do happen. Either way, you'll keep your kids calm and be prepared for when they do, and that will certainly take the sting out of an unpleasant situation.
Editors' Recommendations