Postpartum depression is nothing unusual, though there's unfortunately quite a lot of stigma surrounding this very common occurrence. Family and friends expect you to be happy and serene now that your baby is here in the world, but, for some reason, you just don't. Perhaps you don't feel like you're connecting with the baby, or maybe you feel isolated or listless. Whatever the case may be, you're not yourself.
But don't brush your suspicions that you may have postpartum depression off, or try to hide them because you feel like you "shouldn't" have these sorts of feelings. At the first suspicion that you have postpartum depression, you should call your doctor and discuss treatment options to help you get back to feeling your best, sooner.
8 early warning signs of postpartum depression to watch for
A change in appetite
It's not uncommon for one to use food as a coping mechanism for underlying emotional issues, and a change in appetite — either eating far more than normal or eating far less than normal — can be a sign of postpartum depression that you may not know to look for. While you might expect postpartum depression to mimic anxiety, "normal" depression, or another, more familiar emotional issue, a change in appetite is one of the handful of warning signs that sets postpartum depression apart from the lesser "baby blues"-related mood swings, according to Mayo Clinic.
Disinterest
Disinterest in just about everything in your life is another warning sign of postpartum depression. This disinterest can include a disinterest in the baby, but also in your other family members, friends, hobbies, and things you used to enjoy. While some onlookers may shrug this disinterest off on simply being tired or busy, the American Psychological Association notes that if this and other symptoms last more than two weeks, they're likely much more serious than you realize.
Feelings of guilt or helplessness
Everyone feels a bit helpless when they bring their newborn home from the hospital, but you shouldn't be plagued with the idea that you're an unfit parent, feel extreme guilt over not knowing what to do, or not feeling up to the task in general. If you find that your primary thoughts and emotions swing toward guilt and helplessness, you could be experiencing postpartum depression.
Memory loss and confusion
If you're having difficulty concentrating, remembering things, or even just making decisions, these might be signs that your mental health is suffering, according to the National Institute of Mental Health. Look for consistent decreases in memory and decision-making abilities and keep tabs on whether they fluctuate or if there's anything they could be tied to (such as particularly difficult nights of crying and feedings).
Mystery physical symptoms that do not go away
The National Institute of Mental Health also advises new mothers to watch for physical symptoms that don't go away with treatment or on their own, or that don't have an identifiable cause. These physical symptoms may include general body aches and pains, headaches, cramps, or digestive issues.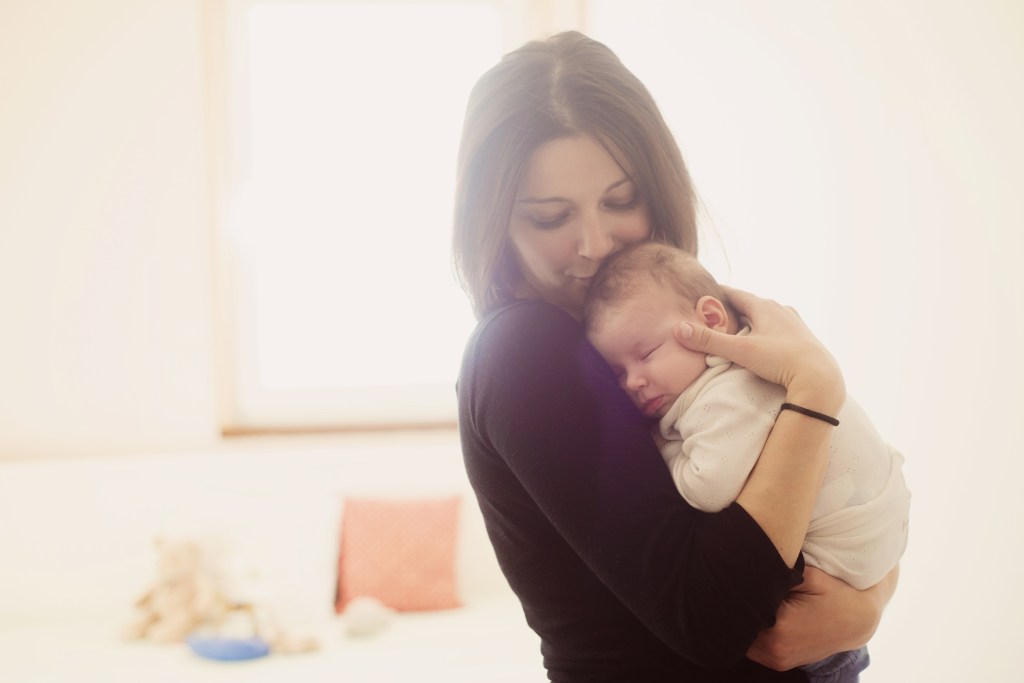 Inability to stick to your normal routine
An inability to stick to your normal routine may also include a simple disinterest in that routine: things like showering, brushing your teeth, getting up and out of bed at a certain time every day, or going to sleep at a certain time every night. If you're finding that you're just not caring about these things, it's something to note.
Fear of being alone
Honor Health also mentions a fear of being alone as a potential warning sign of postpartum depression. This could be not only a fear of being completely by yourself but also a fear of being alone with the baby.
Thoughts of harm
Lastly, and on the most serious note, if you're having intrusive thoughts of self-harm, of harming the baby, or even your partner or another family member, this is a cause for immediate concern. Don't delay calling your doctor and discussing your treatment options, as well as discussing your concerns with your partner or another trusted family member.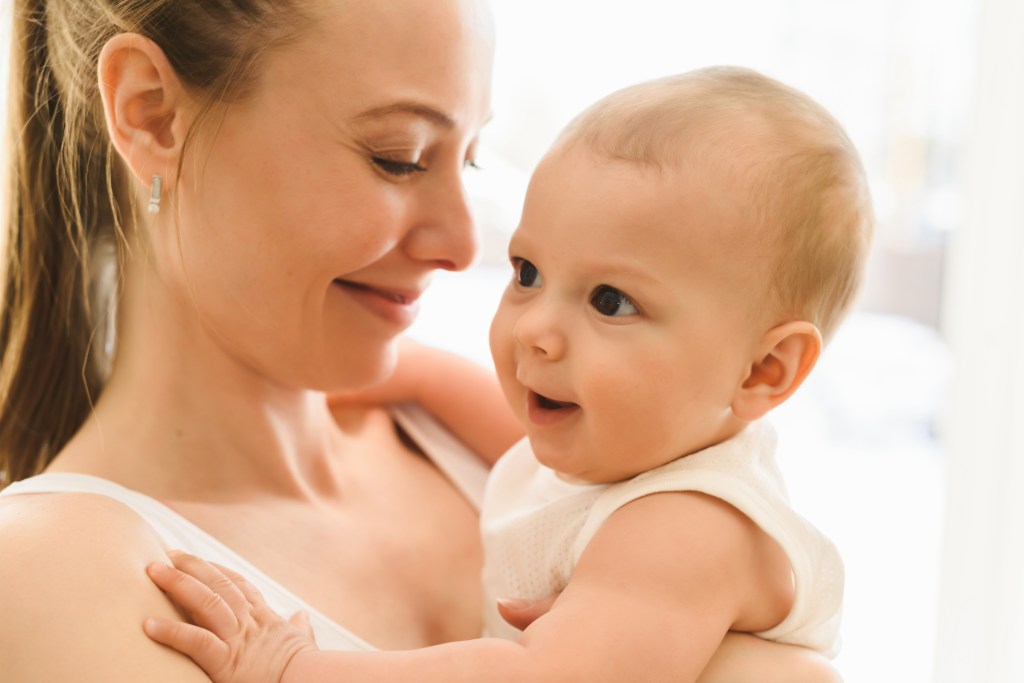 Help is available and you can get back to normal
If you're noticing any of the above symptoms — or if someone in your life has expressed concern that you may be exhibiting them — seek help immediately. Call your doctor and talk to a loved one. If you feel as if you're in crisis and need assistance before your doctor can provide it, you can always call the toll-free National Suicide Prevention Lifeline, at 1-800-273-TALK (8255), 24 hours a day, seven days a week. You can also text the line by texting HELLO to 741741.
Have additional concerns about your postpartum health? Read our articles on postpartum nights sweats and postpartum thyroiditis.
Editors' Recommendations