Snow boots: You don't need them until you need them, and then you can't do without them. When you need to fit toddler feet, which might resemble wet noodles or nun-chucks, depending on someone's mood, these best snow boots for toddlers are easy to get on and off, fit snugly, maintain warmth, repel water, and won't pop off easily in the middle of a snowbank.
It's a lot to ask of the humble boot, but all these toddler winter boots have been kid-tested and parent-approved, and are sure to keep little feet warm and dry all season long.

Best snow boots for keeping little feet dry and cozy
A fuzzy fleece lining keeps tootsies warm while the 1 1/2-inch heels keep feet above slush level. The soles are made of rubber and provide traction for maneuvering slick surfaces. The upper boot is PU-backed synthetic textile to repel water. Available in several colors and styles in both toddler and little kid sizes.
If the cold weather doesn't dampen your little one's fashion consciousness, this warm and plushy boot is available in twelve different fun prints and solid colors. The insides have a thick, warm lining to keep little feet warm. The outers are made from a multi-layer, water-resistant material to keep water and snow out. The adjustable layer ensures your toddler will not have snow falling into the boot either.
From mermaids and unicorns to dinosaurs and spaceships, you're sure to find this boot in a pattern your child will love. Soft fur lining keeps warmth in, while the water-repellent toes and 1 1/2-inch heels keep out the elements. Your little one will stay safe with a non-slip rubber sole to prevent falls. Choose from a hook-and-loop closure or bungee-cord closure at the topline for a secure, adjustable fit.
These boots come in several colors in a sweet snowflake print. An anti-collision toe and antiskid flexible outsole will keep your little one protected from the elements. A plush faux fur lining will keep toes warm, and a hook and loop Velcro closure provides a snug, adjustable fit.
Want something with the look of a classic hiking boot, available in both traditional and fun colors? These Nova Mountain boots feature a fur-tufted top closure. The laces look traditional, but they come with a toggle, so no actual tying is required. These boots are fully waterproof, lightweight, and ready for a day out in the elements!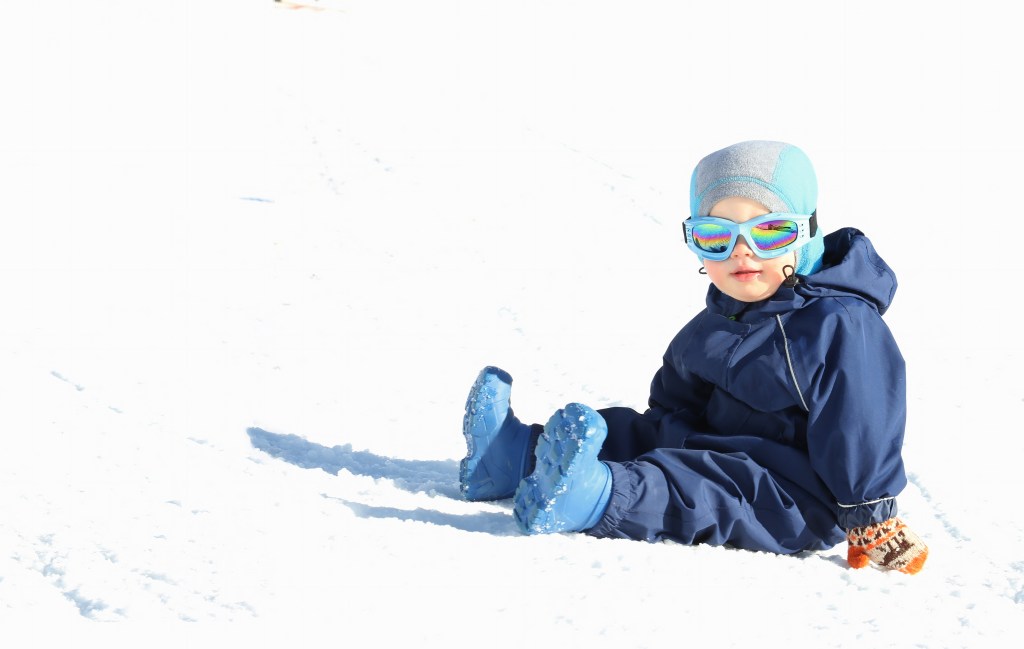 This insulated, lightweight synthetic rubber snow boots feature waterproof shells and adjustable snow collars with easy-grab laces that lock to keep the elements from entering via the tops of the boots. Thermal guard moisture-wicking liner, made from 100% recycled material, keeps feet toasty warm and is removable for drying and washing.
These faux fur-lined boots will keep her toes toasty and dry in high style. There is a front lace-up closure for a well-adjusted fit, but also a side zipper for easy on and off. Non-slip grip soles will help her stay steady on slippery ice or wet snow.
If you're looking for a shorter, lightweight boot for a new walker, the Hobibear offers good value. A plush faux fur lining will keep little toes nice and warm while a rubber sole ensures they stay dry. A simple hook and loop Velcro fastening allows for easy on and off, and non-slip soles will help keep them steady on uneven or slick surfaces.
Select the pair of toddler winter boots that's right for your little snow explorer, and your child will be so comfy and warm that you'll be outside in a winter wonderland for hours! And if you're lucky, they'll be good and worn out afterward so they can settle in for a long winter's nap.
Editors' Recommendations