One of the most fun things about having a baby is picking out cute outfits. Why is all baby clothing so stinking precious? In the winter, you need to make sure you bundle up every perfect little fat roll. Bring on all of the fun winter accessories!
Cuteness aside, you need to make sure your baby is bundled up in the winter. You might be able to go without gloves or a hat and be okay, but your baby can't tell you if their fingers are about to fall off. Let's look at what your baby needs to get through the winter.
A coat
First, your baby needs a fuzzy and warm coat. There are a few styles you can get. There are the warm, full-body coats that will make your little one will look like the perfect little starfish. You can get this style with legs or with a little bunting pouch. You can also get a regular style jacket, but the other ones are so much more fun.
CECORC Winter Coats for Kids with Hoods (Padded) Light Puffer Jacket
This cute winter coat has fun animal ears on the hood. It also comes in so many colors that you'll be able to find one you like for your baby.
Newborn Baby Cartoon Bear Snowsuit Winter Coat Fleece Hooded Romper Jumpsuit
These are the most adorable baby snowsuits. Every part of them gets stuffed in a cozy fleecy coat. This one has the cute animal ears and comes in a few nice neutral colors.
Hats
You have to keep those ears and sensitive little heads warm. Yes, coats have hoods, but they often fall, exposing your baby's head to the weather. It's best to get a hat for added protection.
American Trends Baby Winter Knit Beanie
This one comes in a few cute patterns. What's good about this style of hat is that it has ear flaps. Hats never seem to stay on a baby's head, so ear flaps are a good bonus.
Gloves
Well, mittens. You'd have to plan an extra 30 minutes of prep time getting yourselves in the car if you got gloves with fingers for a baby. You can get mittens with or without a thumb. The kind where their whole hand goes in is easiest and best. Your baby doesn't need their whole hand anyway. Keeping them a bit more contained is better.
Baby Toddler Winter Mittens
These are nice because they have a soft fleece lining. They also come in a bunch of different colors. The elastic at the wrist will prevent the mitten from coming off.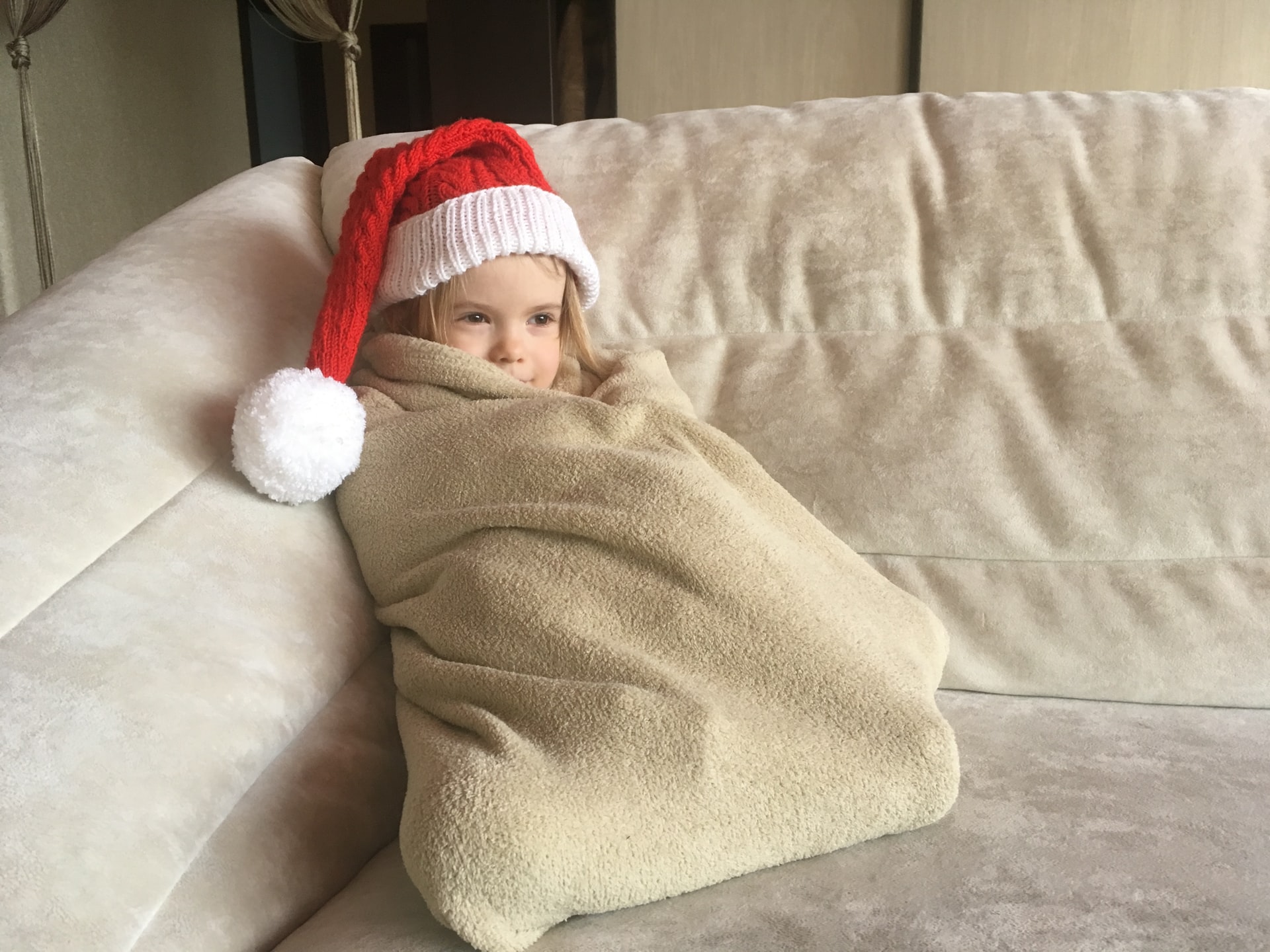 Warm little booties
Baby booties are so adorable. If you go with a regular jacket and not a snowsuit, then you will want some fuzzy booties for your baby. Sure, some warm socks might be okay if you are only running in and out, but if you are outside for a bit longer, you'll want some warm footwear for your baby.
Hudson Baby Unisex Cozy Fleece Booties
These are great because they have a Velcro strap to keep them on. They also come in a bunch of different colors.
Car seat cover
If you live somewhere where it's a bit colder most of the year, or you have harsh winters, you might want to invest in a car seat cover. It can come in handy if you are running somewhere super-fast and don't want to bundle up your baby completely. The cover will keep them quite warm and protected.
There are two basic kinds. One where wrap the whole car seat in a cover, and one that clips to the top of the handle and makes the car seat a teepee. Whichever seems easiest to you is what you should get. They will both keep your baby extra warm.
Dear Baby Gear Carseat Canopy
This is the teepee style that Velcro's to the top handle of the car seat. It's easy to put on and remove. You can also use this one as a blanket since it can lay flat.
There you go—some must-have items to get your baby through the winter. Rosy cheeks are adorable. Freezing, runny-nosed, crying babies are not.
Plus, there is nothing more adorable than cute baby rolls shoved into a giant puffy snowsuit. Get your baby ready for their first winter so you can both enjoy all of the other firsts together.
Editors' Recommendations