When it comes to feeding your baby, you want to make sure they are getting all the minerals and nutrients they need to grow up to be big and strong. One nutrient that you may not have put much emphasis on for your newborn is protein. You're probably not incorporating enough high-protein baby food options into their daily intake. Babies need protein to help them grow and maintain their bodies. So, if you're worried that your baby isn't getting enough protein in their diet, you can look into some great products and food options that will ensure a protein-packed meal plan for your little one.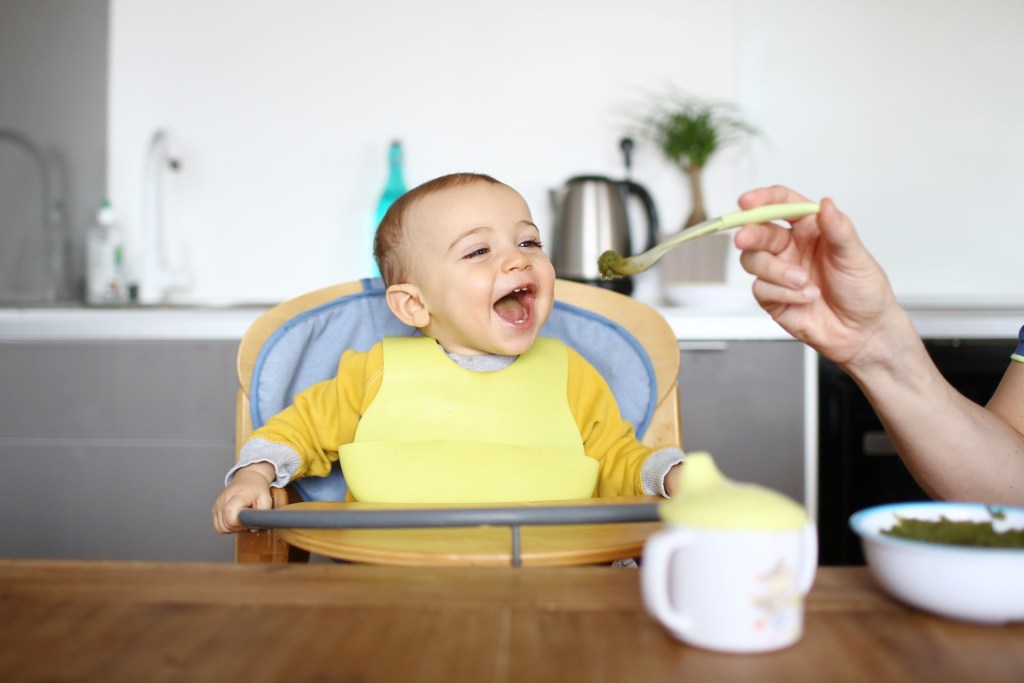 Beans
Beans are packed with protein. They are an excellent and easy way to feed your baby and ensure they are getting all the nutrients they need. Babies are typically introduced to solid foods at around 6 months, so you should wait until 8 months to a year before you give them beans so that you know their immature digestive system can handle it.
Some of the best beans to give your baby are pinto beans, chickpeas, kidney beans, and black beans. These beans are easy to cook, mash up, and digest. When feeding any kind of bean to your baby, it is important to cook it thoroughly and mash it up well enough, so it resembles your baby's regular, jarred food. You can also use a food processor or blender to puree the beans to ensure a creamy, soft texture.
Chicken or turkey
One of the most classic ways that anyone gets protein is through meat. Chicken or turkey is a great way to get your baby some healthy protein. White meats like chicken and turkey are less fatty and more nutritional than other meats. Typically, there are 8 grams of protein in an ounce of chicken or turkey.
To serve your baby, it is important that the chicken or turkey is easy to swallow. Pureeing the chicken or turkey in the blender or food processor will provide a soft, mushy texture that will be perfect for your child.
Milk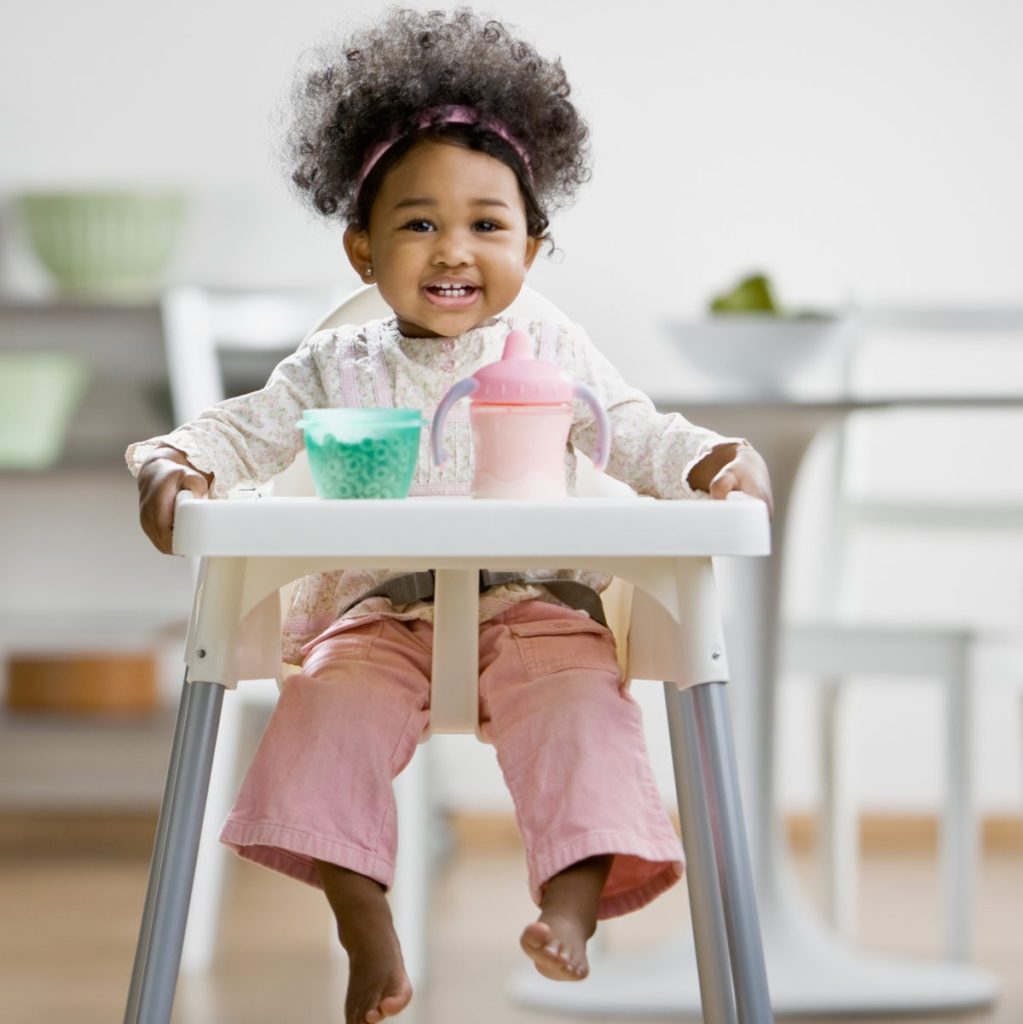 Nothing beats a refreshing, cold glass of milk. Milk is a great source of protein, and these days, there are all kinds of milk. There is regular dairy milk, almond milk, soy milk, and oat milk. All of these milks have protein, but it is important to do a little research before you give it to your baby. It is important to avoid nut milks if your child has a nut allergy. Dairy milk may react negatively with your baby if they are lactose-intolerant. It is super important to know your baby's dietary needs, so you can provide them with the best food for them. Regular dairy milk typically has the most protein per serving, followed by soy milk and oat milk.
Tofu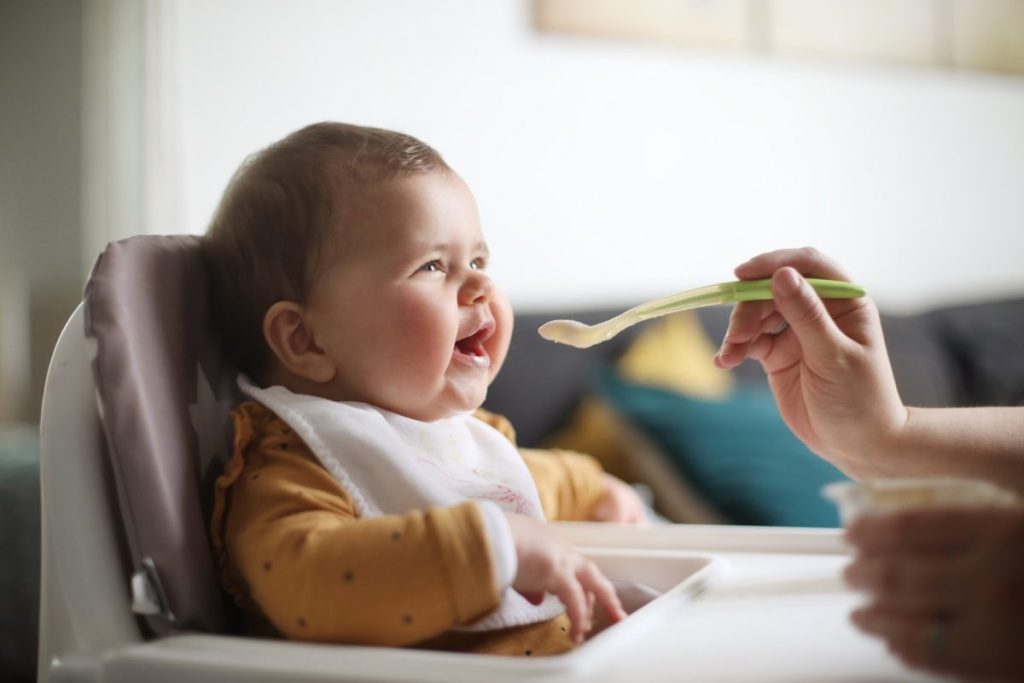 Tofu may not have been your first idea of protein sources, but it is a great, healthy, and super-creamy option for your baby. Tofu is a type of bean curd, which is why it has so much protein. Just one half of a cup of tofu has 10 grams of protein, so you can give your baby a small amount to cover their daily protein.
Tofu is known for not having much flavor, but it is very creamy. It typically comes in blocks and should be pureed before serving to your child. Pureeing it makes the tofu soft, smooth, and easy to swallow.
Peanut butter
Peanut butter is a naturally delicious treat. Some peanut butters have added sugar and salt, so you should try to find the most natural, organic peanut butter available for your baby. It is always important to know if your baby is allergic to any foods, especially nuts because it is such a common allergy to have.
Peanut butter is known for its sticky, gooey texture, so giving it straight to a young baby can be a choking hazard or just be too difficult for them to swallow. You can puree a little peanut butter with yogurt, water, milk, or another liquid to make it less sticky and easier to swallow.
Yogurt
Creamy, cold, sweet, fruity, and delicious are just a few ways to describe yogurt. Yogurt is a breakfast or snack staple in many people's diets. It is a great way to get some delicious protein and other nutrients quickly and easily.
The great thing about yogurt is that you don't need to do anything to prepare it for your baby. It is already creamy and smooth, so your baby can eat it easily. You can look for certain brands that promote their protein-packed yogurt or ones that are completely organic and natural. Regardless of which brand you choose, yogurt is an easy and convenient way to give your baby a yummy, protein-packed snack.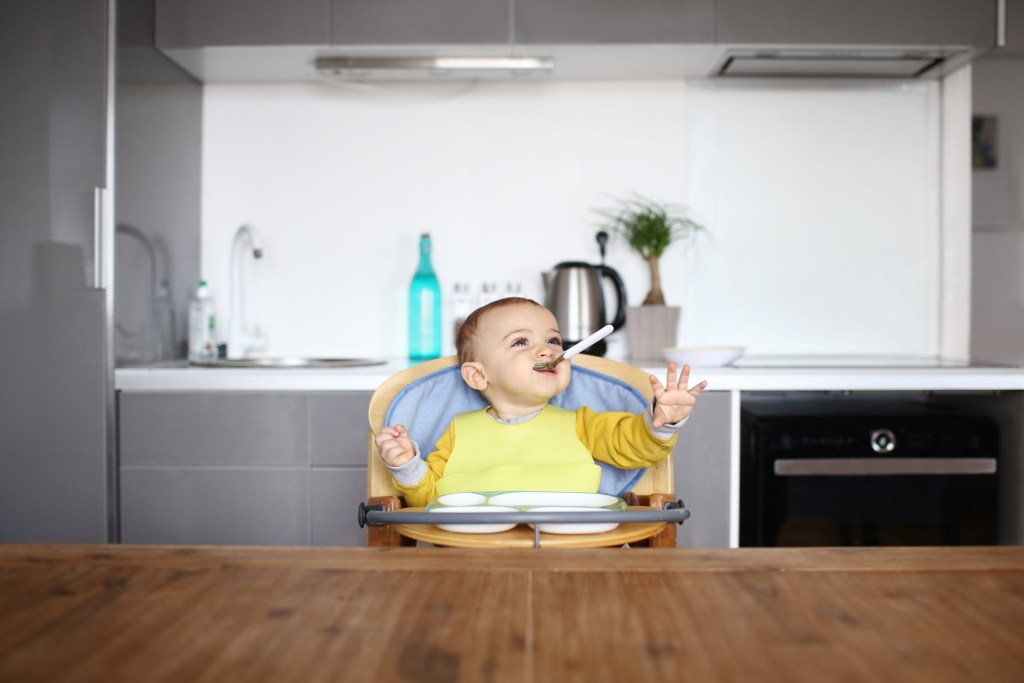 When you have a baby, there can be a lot of things to consider. Diet is a huge aspect, and you want to make sure they are getting all the nutrients and minerals they need. When it comes to protein for your baby, there are a lot of great, affordable, and protein-filled options available to you. Before exploring too much, it is important to make sure your baby doesn't have any dietary needs like nut-free or lactose-free products. You can explore them all and see which ones your baby loves the most.
Editors' Recommendations