Take your next family movie night to far-flung places. The best foreign films whisk us to different lands, and while the stories they tell may illustrate our cultural differences, at the same time, they also show our common humanity. From surprising friendships to true-life underdog stories, these foreign films are universal in their appeal, no matter the language. (We've noted when films are available in English-dubbed versions, but seeing a foreign film in its original language is always preferable).

"Ernest and Celestine"
"Frozen" was a lock to win the Academy Award for best-animated feature, but how wonderful that this delightful 2012 French-Belgium animated charmer was even nominated over such high-profile films as Pixar's "Monsters University." Celestine, a mouse, and Ernest, a bear, form an unlikely friendship, much to the dismay of the mouse and bear villages that dislike and mistrust each other. The English-dubbed version does boast a great voice cast, including Forest Whitaker, Lauren Bacall, Paul Giamatti, Megan Mullally, and Nick Offerman.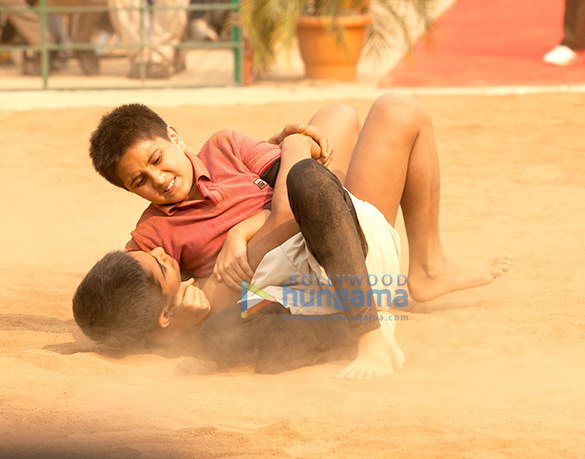 "Dangal"
Wrestling is a popular sport in India, but the country's wrestlers have traditionally disappointed on the world stage. It was up to a former national wrestling champ to try something untraditional. When his two young daughters emerge victorious after a scuffle with neighborhood boys, he decides to train them to compete. Based on a true story, this is a grandly entertaining and empowering underdog sports movie.

"Gordon & Paddy"
Gordon, a toad, and the forest's police chief is on the case when some prized nuts are stolen. But he's "getting too old for this" and he needs a new partner he can train to take his place. Paddy, a mouse with a heightened sense of smell, may just be the ticket. From Sweden comes this winning 2017 animated charmer with a "Wind in the Willows" vibe. Stellan Skarsgard, perhaps best known for "Good Will Hunting" and the "Mamma Mia" musicals, voices Gordon.

"The Hundred-Foot Journey"
If the Kadam family thought their native Mumbai was a war zone, wait until they try to open an Indian restaurant in the South of France across the street from an upscale Michelin-starred French restaurant run by the uncompromising Madame Mallory (the great Helen Mirren). This entry is a bit of a cheat; it's a Hollywood production and in English. But its comical culture clash illustrates the always welcome theme of getting to know and appreciate one's neighbors.

"Kiki's Delivery Service"
This list wouldn't be complete without an entry from Japan's master animator Hayao Miyazaki. Along with "My Neighbor Toturo," this 1989 hand-drawn animated fantasy is among his most accessible films. It tells the coming-of-age story of a 13-year-old witch-in-training who must find her own special power. Again, the original Japanese-language version is recommended, but the English-dubbed version, including Kirsten Dunst, Janeane Garofalo, and Debbie Reynolds, casts a spell of its own. The character of Jiji, Kiki's cat companion, is portrayed much differently in the English-dubbed version. Voiced by Phil Hartman, he's much funnier.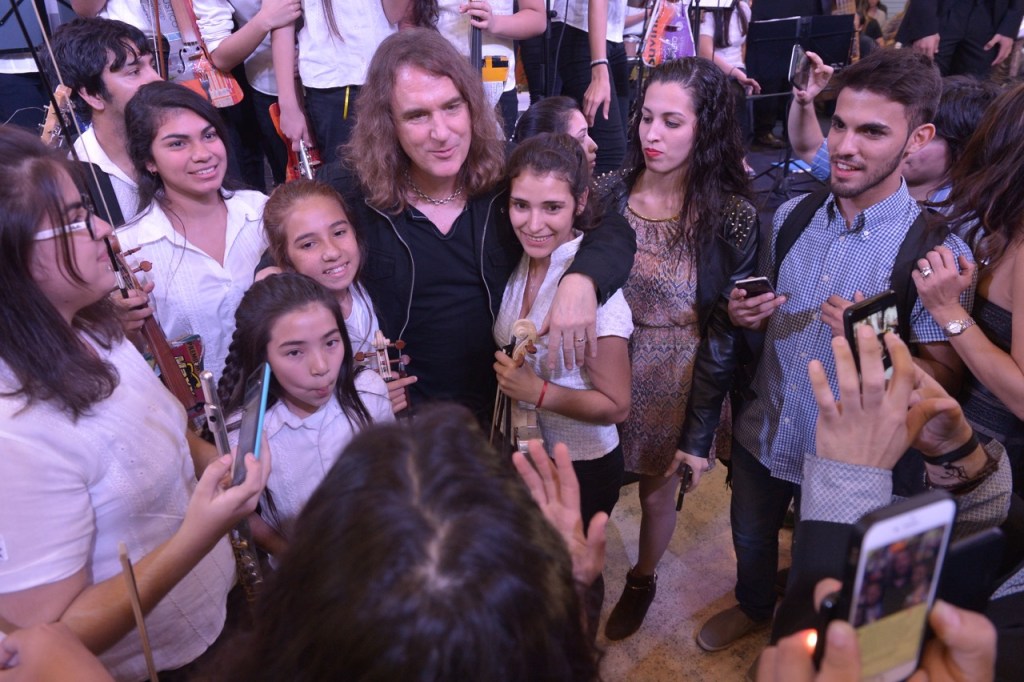 "Landfill Harmomic"
You know the old expression: "When life gives you lemons, make lemonade." In this uplifting documentary, a ragtag youth orchestra from an impoverished Paraguayan village plays instruments recycled from garbage (like drum heads from discarded X-rays). Thanks to YouTube, the orchestra becomes a social media darling. Under the heading of "You can't make this stuff up," they, at one point, are invited to play with the band Megadeth. Harsh and tragic reality intrudes in the film's second half, but it can't quite mute the orchestra's inspirational triumph.

"The Red Balloon"
A young boy unhitches a red balloon from a streetlamp and the two become inseparable. Once a classroom staple, this mostly non-verbal 1956 35-min. French fantasy was a gateway to foreign films for generations of children. It is the only short film to ever win the Academy Award for Best Original Screenplay. The magical final shot anticipates Pixar's "Up" by decades. Children's author Brian Selznick said it best: The film embodies "the presence of a loving friend and the knowledge that real magic exists in the world."

"A Town Called Panic"
Roommates Cowboy and Indian go in on a birthday gift for their friend, Horse: bricks with which to build a barbecue. But a computer error brings them not 50 bricks, but 50 million. And that's just the beginning of this riotously funny 2009 Belgian stop-motion animated absurdist adventure. This is the funniest film on the list and will equally appeal to adults as kids. With its pell-mell pace and outrageous action, it holds up to repeated viewings to catch some of the visual gags and wordplay you might miss. There is mild subtitled profanity.

"Whale Rider"
Based on the novel by Witi Ihimaera, this 2002 New Zealand import is included on the British Film Institute's list of the "50 Films You Should See By the Age of 14." Keisha Castle-Hughes was nominated for an Academy Award for Best Actress (not bad for a 13-year-old!) as Paikea Apirana, a Maori girl who is determined to take her rightful place as her tribe's chief. That is a position traditionally held by men, but she will not be dissuaded despite the disapproval of her grandfather, the current chief. Fans of Disney's "Moana" will find in Paikea a similarly empowering hero.
"Wolfwalkers"
From the creators of the Oscar-nominated "The Secret of Kells" and "Song of the Sea" comes this similarly enchanting and visually dazzling hand-drawn animated Irish folktale set in 1650 Ireland. Robyn, a young English girl comes to the village of Kilkenny with her father, a hunter who has been charged with clearing the forest of wolves to make way for farming. She meets a young girl named Mebh, who transforms into a wolf while she sleeps. From fear-mongering to protecting the wilderness and culture, there are rich themes at work that lend themselves to a fruitful family discussion. Some content may be too intense for younger viewers.

Adding foreign films to movie night is a change of pace that can open eyes and hearts to the people with whom we share our planet. As with the best films from any country, they don't just allow us to see the world, they also help us to see ourselves.
Editors' Recommendations