Whether summer weather is your favorite or not, you can't deny that when the calendar switches over to September you start to get in the fall spirit. Pumpkin patches, apple orchards, and hayrides fill your mind. If your family is visiting California in the fall, there are plenty of autumn activities you can enjoy together, as well as some fabulous day trip ideas.
While you can always enjoy the big theme parks, there are other attractions California has to offer. So in case you think we forgot – we didn't. We left Disneyland off the list on purpose. You guys know it's there. Let's check out some other awesome family-friendly day trip ideas.
Family day trips in California
If your family still wants to do a theme park, especially if you have younger ones that would thoroughly enjoy it, then we recommend Fairyland in Oakland. From puppet shows to bedtime stories to special productions and events, you'll easily spend the whole day there. There are adorably colorful rides for your littles to love and real-life sets of your favorite nursery rhymes to interact with.
Check out the beautiful garden filled with plants and flowers or say hi to the friendly animals that live at the park. Make sure to check out how to get a discount for tickets and see if any themes or events on the calendar interest your family before you book.
Honestly, you will need way more than one day to do everything there is to do in San Francisco. And the majority of it is family-friendly. From the Golden Gate Bridge to the numerous brightly colored staircases all over the city to the museums, you'll just have to pick one or two things and make that your day.
Or you could spend the whole day at Pier 39. Take your younger kids on the carousel or let them see the sea lions. Take your older kids to check out the 7C Experience or see if they can carry a tune on the musical stairs. You can easily spend a whole day at the pier and let everyone pick one thing to do.
You can't take the family to California in the fall and not make a trip to Yosemite National Park. From the waterfalls to the ginormous sequoias, the whole family will have something to look at. With the majority of visitors checking it out during the summer, the fall is a perfect time to enjoy the park.
Did you know it boasts one of the world's tallest waterfalls? Maybe you did, but you can impress your kids with that. Go horseback riding, take a tour, and check out the calendar of events and sign up for a few to fully immerse yourself in all the park has to offer. There are plenty of places to eat all over Yosemite Valley when the kids get hungry.
If you only have one day to pack in some fun, and your kids love everything fantasy and medieval, then you need to pack everyone up and take them to the Northern California Renaissance Faire. The whole family can dress up and have some good old time.
See the adorable animals at the petting zoo and see how many of the activities you can get to in a day. Check out games and rides and all of the food. Kids 12 and under are free, so have a blast! The day will over in a blink.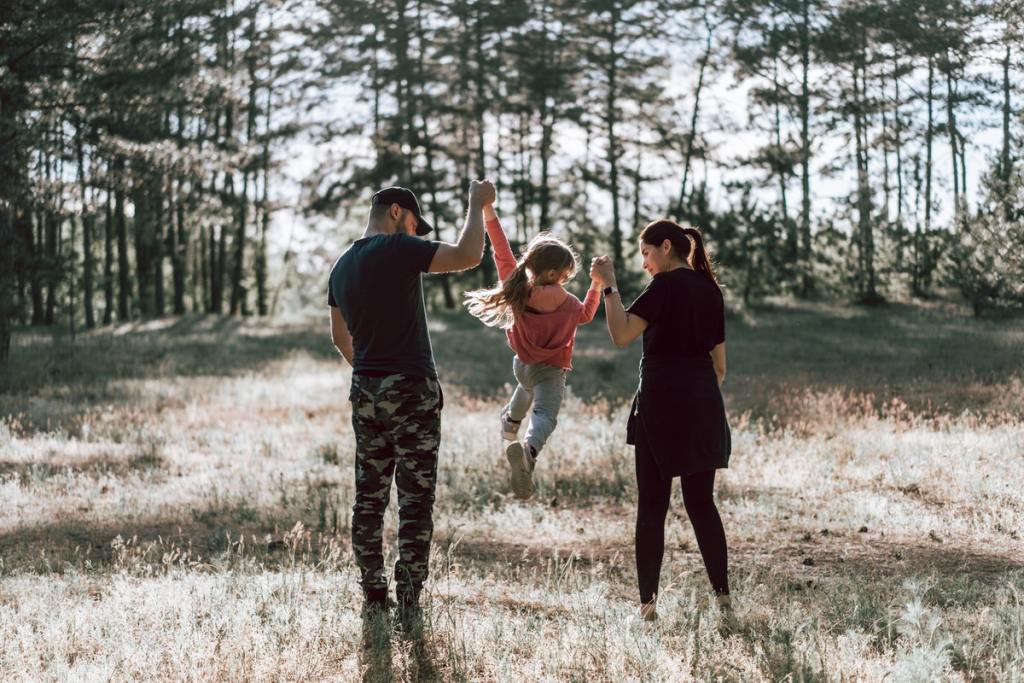 The whole month of October is the perfect time to get your fall on in California. Straight East of Los Angeles, the city of Pomona has hosted this adorable Pumpkin Festival for over 30 years. You don't have to be in the Midwest to enjoy a pumpkin patch.
Take a hayride, try to get out of the corn maze in one piece, and make sure you give all of the cute animals in the petting farm a chin rub. Before you leave, swing by the shop and grab some goodies for later. Everyone is always nice and worn out after a day at the pumpkin patch.
Any of these California day trip ideas for families will fill up the whole day. You won't have to plan anything else or worry that someone won't have fun. The cooler weather will help you enjoy all California has to offer without having to slather on the sunscreen every 60 minutes. Still wear it if you stay outside – but you won't have it dripping in your eyes a few minutes later.
It will actually be more fun for the family to enjoy the sites in California in the fall. Fewer tourists, gorgeous weather, yet still all of the festivals mean you'll only have a hard time picking what to fit into just one day.
Editors' Recommendations