When hitting the road for your next road trip, ideas for keeping everyone entertained on the long drive are a must-do. A fun alternative to arguing over the radio stations and downloaded movies is listening to a podcast. Unlike a movie kids are streaming on tablets or smartphones, the whole family can enjoy a podcast. Surprisingly, there are quite a few good podcasts for kids that teens and adults will enjoy, as well. From nonfiction podcasts to fiction stories to interviews to music, podcasts have taken on a life of their own and have become extremely popular.
An interesting podcast just might be the ticket to a peaceful road trip and keep the "are we there yet?" question at bay for a while. So what are the best kid-friendly podcasts, and where can you listen to them?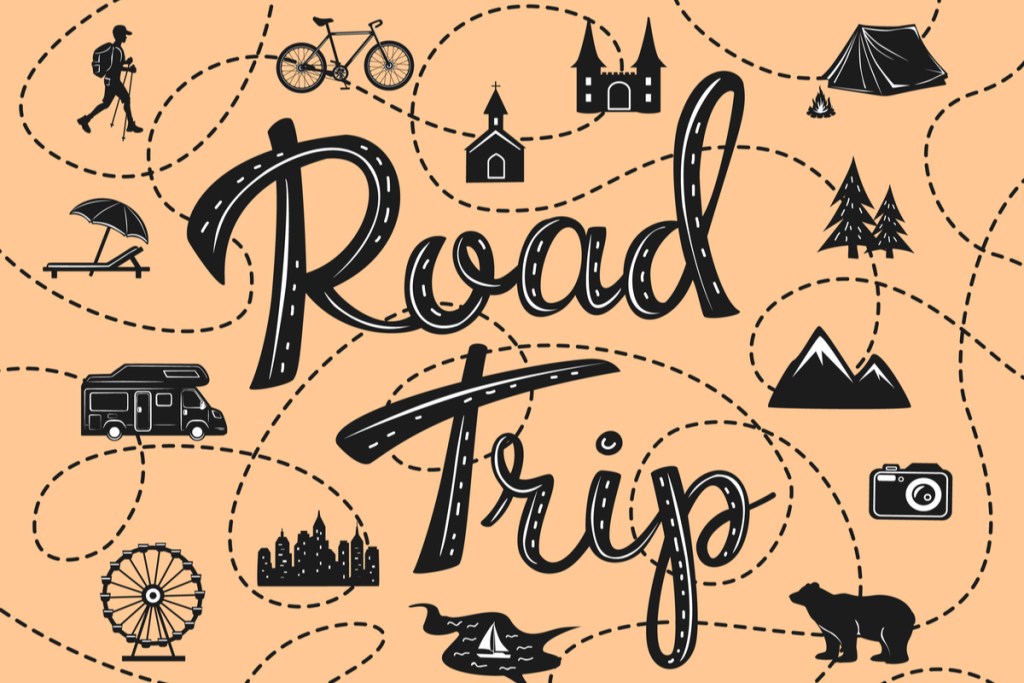 Family-friendly podcasts to consider
If you have an iPhone or an iPad, there's already a built-in app to listen to podcasts. On Android phones, Spotify, Pandora, or iHeartRadio also work. Newer Androids have a podcast app ready to go. If you want to stream podcasts in the car, you will need WiFi. Otherwise, just like movies, be prepared for any road trip by downloading episodes of any kid-friendly podcasts before leaving the house.
But Why: A Podcast for Curious Kids
Every parent has gotten cornered by one of their children with thought-provoking questions that simply don't have a quick explanation. Why is the sky blue? Where does chocolate come from? Why do cacti have spikes? These and many other questions get answered on But Why: A Podcast for Curious Kids. The podcast is from Vermont Public Radio. Most episodes are around 20 to 40 minutes in length and a perfect fit for kids of all ages.
Eleanor Amplified
If you have tweens, this podcast takes a page from old-time radio serials. From WHYY, Eleanor Amplified focuses on radio reporter Eleanor who goes all around the globe in search of her big scoop. Along the way, she gets herself into some crazy situations. The podcast is ideal for ages 8 to 12, but it is definitely something the whole family can listen to together. There are four seasons so far. Most episodes run between 15 and 20 minutes. If you're heading on a road trip, download a full season. It will last for around two-plus hours.
Flyest Fables
A fable is a story with a moral. Morgan Givens is the man behind the modern fables in this entertaining podcast. Antoine is a young boy being bullied at school. One day, he discovers a magic book that takes him into a world of kings and queens. Morals deal with modern issues many kids today face, like homelessness and bullying. The tales are aimed toward older elementary kids and tweens, but younger kids and teens will get into the tales, as well.
Story Time
For parents heading out on the road with younger children, Story Time is ideal. This podcast is for the preschool and kindergarten set. Knowing young children have notoriously short attention spans, each episode only runs around 15 to 20 minutes. Little kids will get a kick out of episodes like Bunny Magic and The Little Raindrop. Story Time is great for road trips. Since many of the episodes can double as bedtime stories, the kids just may nod off on a long car ride.
Stories
Kids of all ages and adults will have fun listening to this podcast that features a different children's story each week. Many are retellings of classic fairy tales, while others are original creations. Even teens won't mind a walk down memory lane with these exciting stories that spark the imagination.
What If World
Who hasn't thought about what the world would be like if cats and dogs could talk or if stuffed animals could come to life at night? For a cool podcast that is definitely off the beaten path, What If World tackles those nagging questions kids come up with, like what if there really is a monster in my closet? Eric O'Keefe is Mr. Eric. Each week, Mr. Eric creates a different and engaging What If tale. This podcast is for kids of all ages and adults, too. What If World has 200 episodes and counting.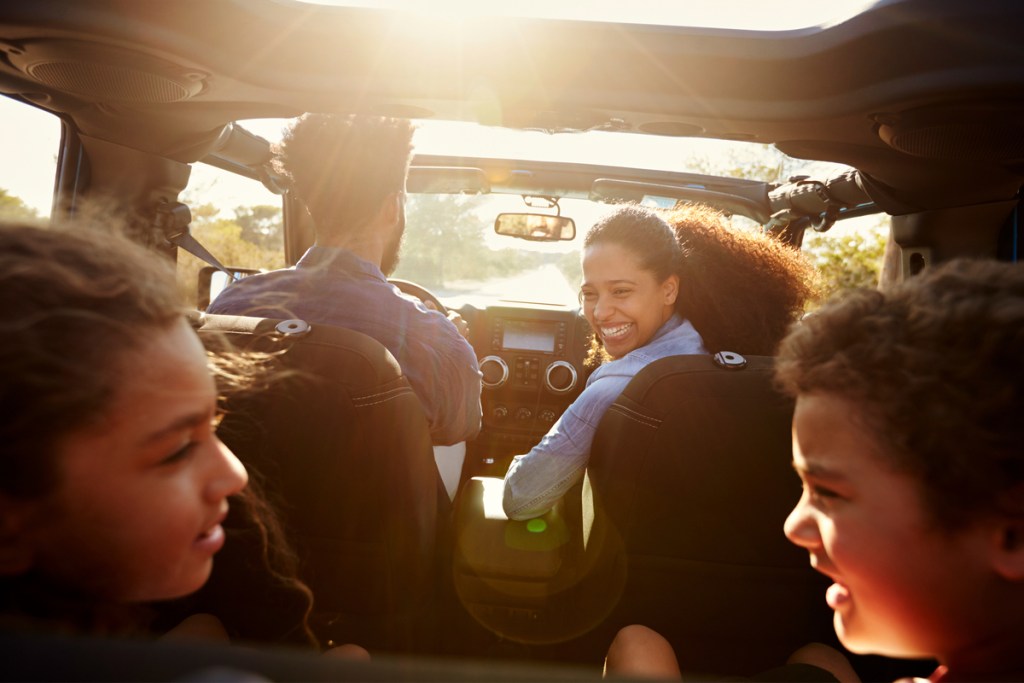 Spare the Rock, Spoil the Child
For parents who really can't stand the pop music their children listen to, this fun podcast for all ages combines the music moms and dads cut their teeth on with tunes your kiddos will appreciate. Each week brings a new playlist and interviews adults and kids of all ages will appreciate.
Brains On
Families who love science will get a charge from this podcast devoted to answering science-related questions submitted by kids. It's an award-winning podcast appealing to both children and adults. There are more than 100 episodes to pick from, including Is Time Travel Possible? and Why are Smartphones so Hard to Put Down? Now, that's an episode for the entire family.
Road trips are super fun, but they can be stressful, especially when there are kids involved. The key to a semi-peaceful journey is to keep kids engaged. Sure, movies are great, but if you don't want kids zoning out on screens for the entire ride, changing things up with kid-friendly podcasts is a wonderful idea. Try one of these family-friendly podcasts on your next road trip, and you just might find the miles roll by a little faster.
Editors' Recommendations