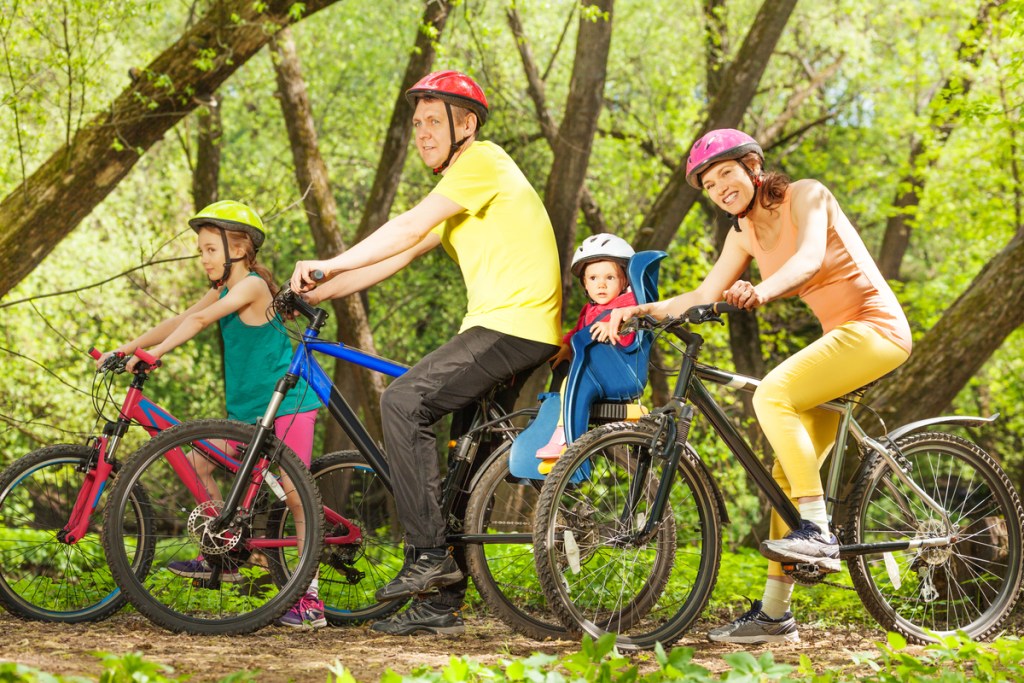 Once the weather starts turning to warmer, longer days, you may consider finding more outdoor activities to do with your kids. Mountain biking can be a great way to get your kids outside, enjoy nature, and get some physical activity.
However, expectations of a glorious day with your kids on the trails can turn miserable if you're unprepared. Biking with kids is a different animal, and a few poor experiences can sully their perception. Before you and the kids strap on your helmets, throw your leg over your bike, and head out, ensure you're heading into the best possible experience.
Mountain biking trails have ratings
Unless your child has been mountain biking for a while, green trails are usually the best option. Mountain biking adopted the same trail rating system as skiing — green circle: beginner, blue square: intermediate, black diamond: expert. But, it's important to remember that not all green trails are the same, especially from city to city and state to state. Trail ratings are relative, and they are usually reflective of other trails in the area.
For the most part, green trails will be clear of obstacles like roots and rocks. What could be very different is elevation gain. One green trail may climb 70 feet in a few miles, while another may climb 400 feet in just a mile. Both are green trails, but one is certainly more difficult. Pay attention to the elevation gain when looking at trail maps.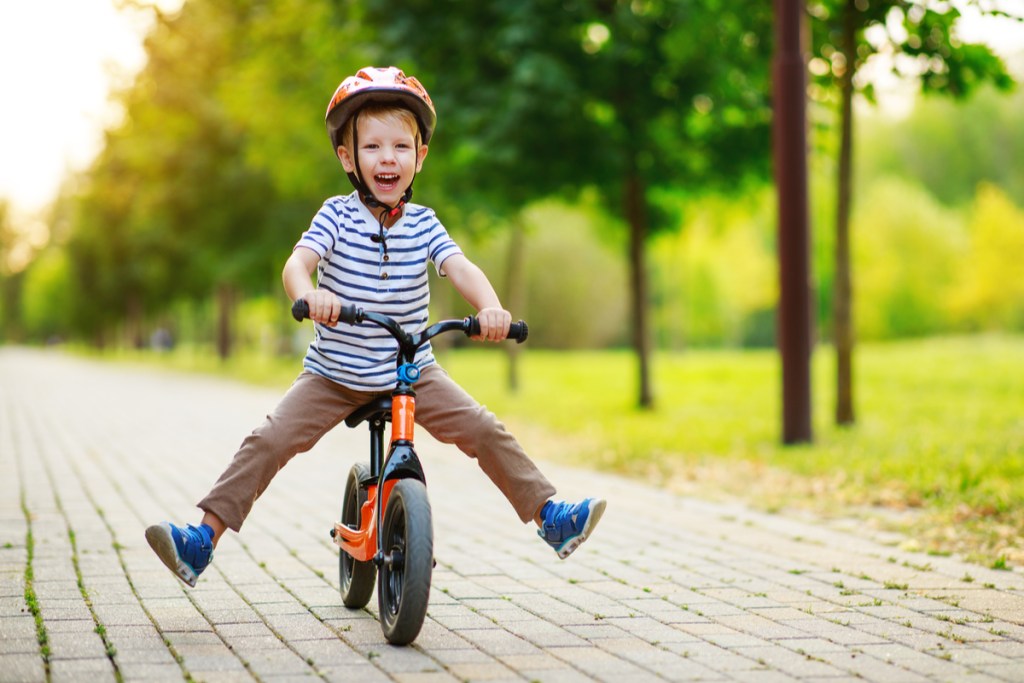 Having a clear destination in mind when biking with kids
If mountain biking is something you do regularly, it is likely that the trail itself is your destination. You set out to ride because the trail is challenging and gets your adrenaline pumping. Sure, you might enjoy a great view here or there, but that is just a bonus. This isn't always the case with kids.
When the fun of riding on a dirt trail wears off, having a destination for the kids to look forward to can save a mountain biking trip. Maybe you're riding up to an awesome waterfall to hike around. Perhaps there's a cool boulder patch they can climb on. Not only is this something to look forward to, but it gives the kids a nice break from being on their bikes.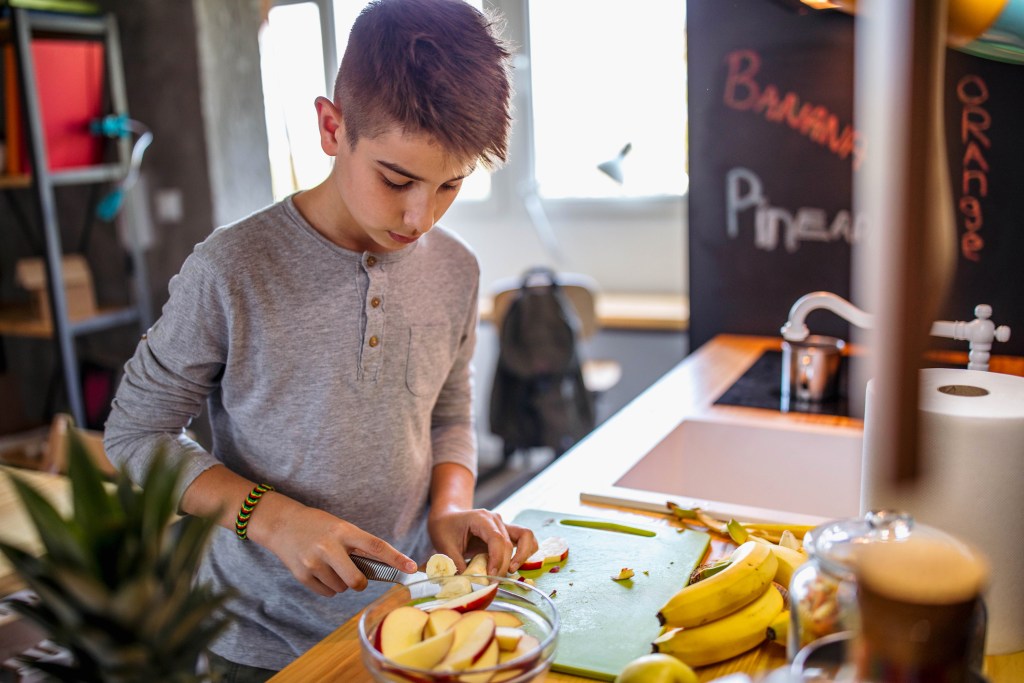 Always have snacks when mountain biking
The destination you have chosen when biking with kids is a great place to have a snack break. And don't skimp on the snacks, err on the side of caution, and bring more than you think. Consider bringing a backpack … you can never have too many snacks.
Make sure the snacks you choose are high in protein, fats, and carbs, providing lasting energy. Fruits and veggies are tasty, but the natural sugars quickly burn through. Granola bars, squeeze pouches, or just good old-fashioned peanut butter and jelly sandwiches, will give all riders the energy to keep those wheels turning.
Editors' Recommendations