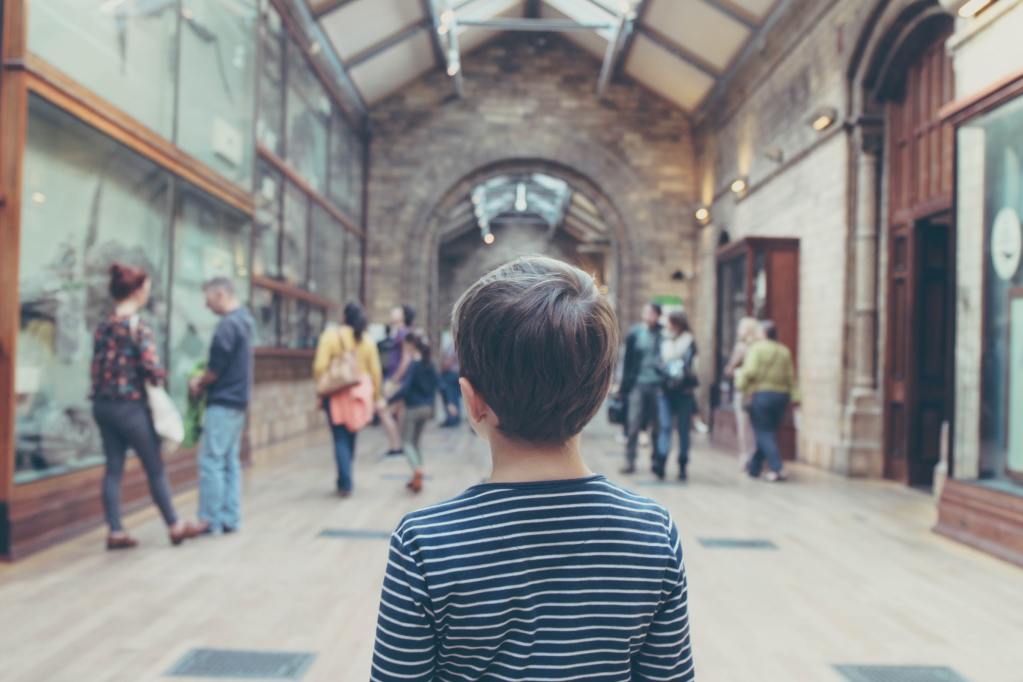 Spring is in full swing, but just because the school breaks are over doesn't mean the family fun has to stop. Weekends in April and May are earmarked for family fun activities. Sure, Mother Nature does tend to rain on the parade sometimes, especially in April. Don't worry. That's why there's not a shortage of cool indoor and outdoor activities to get the family together and enjoy one another this season, regardless of the weather.
Family fun indoor activities
When those April showers hit, don't waste a weekend on the couch. There are always indoor family fun activities that are a great way to spend quality time together. Looking for spring places to enjoy? Try these.
Public library
Libraries aren't extinct and chances are your local library has a lot going on, especially during spring. A rainy day is a perfect pick to head to the library and see what programs are available. From crafts to family yoga and STEAM activities, public libraries are full of fun things to do for all. Even better is the price. The programs are free for library card holders. Don't have a library card? Sign up for one now.
Museums
A rainy spring day is an ideal time to check out one of the local museums in your area. Usually, you don't have to travel far to a historic or art museum. Nearby college campuses are also great places to find museums to explore.
Theater
A Broadway ticket can put a dent in the family budget, but local theaters don't have quite as high ticket prices. If you are looking for something different this spring, try checking out a local family-friendly theater production.

Family fun outdoor activities
When those spring temperatures start heating up and flowers begin to bloom, everyone gets an itch to be outside. Here are some family fun activities to enjoy outdoors this spring.
Bike paths
Bike riding around the neighborhood is always a blast, but spring is a wonderful time to explore an area bike path. Spring temperatures are just right for the kiddos to pedal a longer distance. Look for family-friendly bike paths or trails that aren't too long or hilly if you have younger riders. For tweens and teens, get them out there peddling in nature — the longer the better. Tweens and teens will be proud of completing a path and will have great pictures to post. Just remember the snacks and plenty of water.
Tulip farm
Tulips are one of those wonders of spring that just make you smile. If you've never visited a tulip farm, make it a point to do it this spring before the petals fade away. Tulip farms are a stunning place to spend a sunny spring Saturday or Sunday. Some even allow visitors to cut their own, which the kiddos will love.
Hit the beach
If you live near the ocean or a lake, you know how crowded these destinations get in the summer. A warm spring day can be a lot of fun on the beach. Pack a lunch and sand toys, and don't forget the sunblock. April and May can be some of the best beach days for making sandcastles and playing with your dog without people getting in the way.
Hiking
Just like bike paths, spring is one of the best times of the year to do hikes. Flowers and trees are starting to bloom again, which makes for beautiful scenery during a family hike. Kids will enjoy a hike more without the higher temperatures and the insects that summer unusually brings.
April showers, May flowers
Spring is a wonderful time of year to plan some family fun activities. Just because breaks are over, and the kiddos are back in school, doesn't mean springtime fun has to stop. There are plenty of fun family indoor and outdoor activities to enjoy this spring, from tiptoeing through the tulips and getting a head start on those sandcastle designs to exploring new museums.
Editors' Recommendations