Get the cooler ready because it's time to pack up for a day at the beach. Once you're set up on the sand, you don't want to be packing up again to go get food. The sun and salt will definitely be making you hungry and thirsty, so the prep time of making sure you bring the best beach snacks with you will be worth it. These snacks don't require forks, spoons, or plates and they won't spoil quickly in the heat. Here are seven of the best snacks for the beach.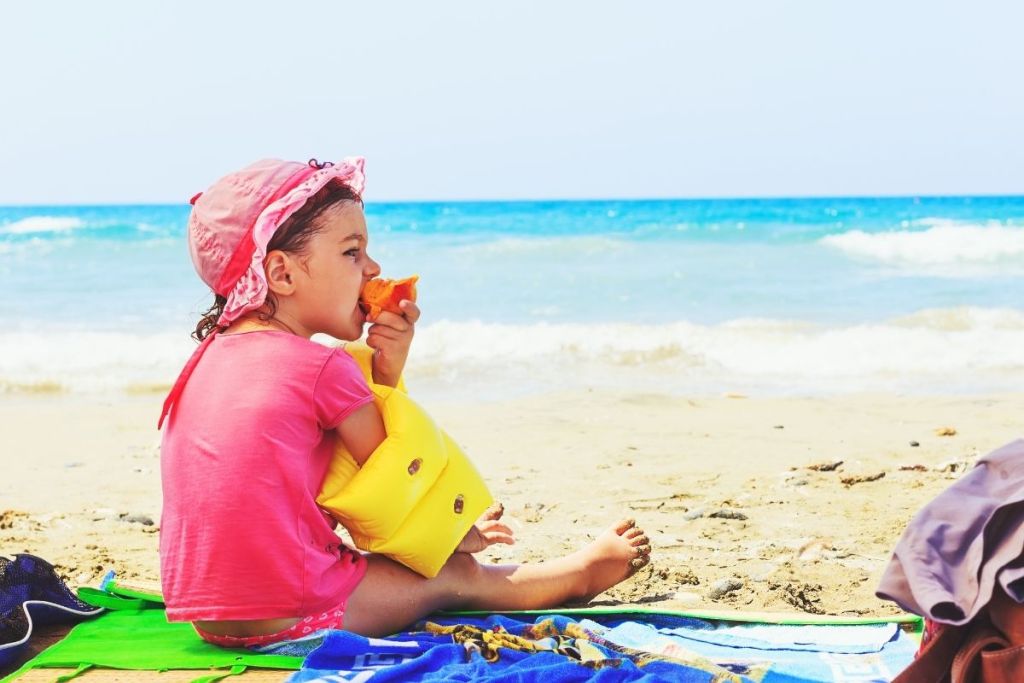 Frozen fruit salad
This is without a doubt one of the best beach snacks out there. Juicy melon, frozen grapes, sweet strawberries – fruit is very refreshing and hydrating when at the beach. If you freeze all of it the night before, it'll all still be cold when you're ready to enjoy it. Even sucking on the fruit pieces while they are still frozen is a nice treat in the heat. Unlike another frozen item like a popsicle, the fruit will hold its shape when it thaws instead of melting into a puddle. Apple and banana may brown once cut, but melon, raspberries, blueberries, grapes, strawberries, pineapple, peach, mango, and watermelon are all perfect choices to include. You can even pack individual baggies so everyone has their own to eat from, and the frozen baggies can act as icepacks for your cooler!
Jerky
High in protein (high in energy) and won't go bad in the heat? Jerky is a smart and light option to stick in a beach backpack that will keep you powered up for beach games. Take any flavor or type you like and enjoy the convenience of no stickiness and not needing any utensils.
Muffins
Like jerky, these don't need refrigeration and they don't need to be served cold, so if you don't bring a cooler to keep things cold, muffins will still work. Sweet or savory, these are also something you eat with your hands that doesn't need a plate or utensils. You can buy them or make your own, do muffin tops or mini-muffins, and get indulgent or nutrient-packed. If you want protein-packed and energy-packed, add ingredients like flaxseed or chia seeds. There are many "energy muffin" recipes out there, like this blueberry one.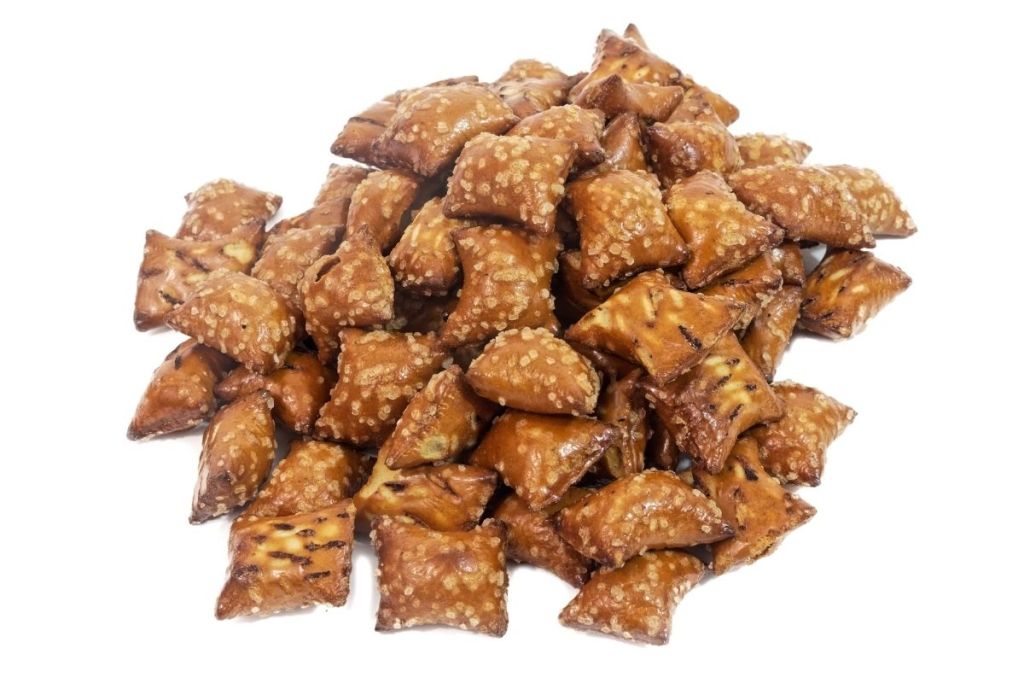 Peanut butter filled pretzel bites
These are clean and easy salty snacks to balance out the sweet fruit. The peanut butter has some protein for energy, and these are a great snack to graze on throughout the day. The peanut butter is kept entirely inside, so there's no stickiness around the sand.
Roasted edamame
Another clean and salty snack food is roasted edamame. You can buy them in packets like below with different flavors. This superfood is protein-packed, low-calorie, vegan, gluten-free, low-carb, and keto-friendly, so if you have any guests with you, this is a safe bet to be able to please them regardless of dietary restrictions. They're also crunchy and yummy enough to satisfy kids looking for a popcorn-style snack.
String cheese
This is best kept in a cooler, but it's worth it to have something cool and filling on hand. This is an easy snack that doesn't need utensils and can be eaten quickly and cleanly without any messiness. They're individually wrapped already, so you don't need to worry about packing them up.
Watermelon slices
Besides fruit salad, there are other fruits that can be brought whole to chomp into like apples, oranges, or peaches, but nothing says summer like watermelon. One of the juiciest fruits that will leave you feeling like you just drank some water along with eating, the hydration factor of watermelon slices gives them their own spot on this list. Definitely bring them pre-sliced in plastic baggies or Tupperware (tin foil or plastic wrap won't do because of the juice), and don't worry about getting the juice all over – you can just wash it off in the water!
These tasty beach snacks will keep you and your kids powered up for playing with sandcastles and waves all day so you don't need to cut the day short over hunger crankiness. Keep it simple with these easy no-prep or low-prep beach snacks and enjoy your family time!
Editors' Recommendations