It's a fall weekend. Your kids want entertainment. It's raining cats and dogs. What's a desperate parent to do? If you're like most, you've found yourself here, on the internet, trying to find rainy day activities for kids. While there are plenty of suggestions to go around for fall rainy day activities, getting your children on board might be challenging.
Here are 10 fun day activities for rainy fall weekends that you can keep in your back pocket for at least the next few bad weather weekends.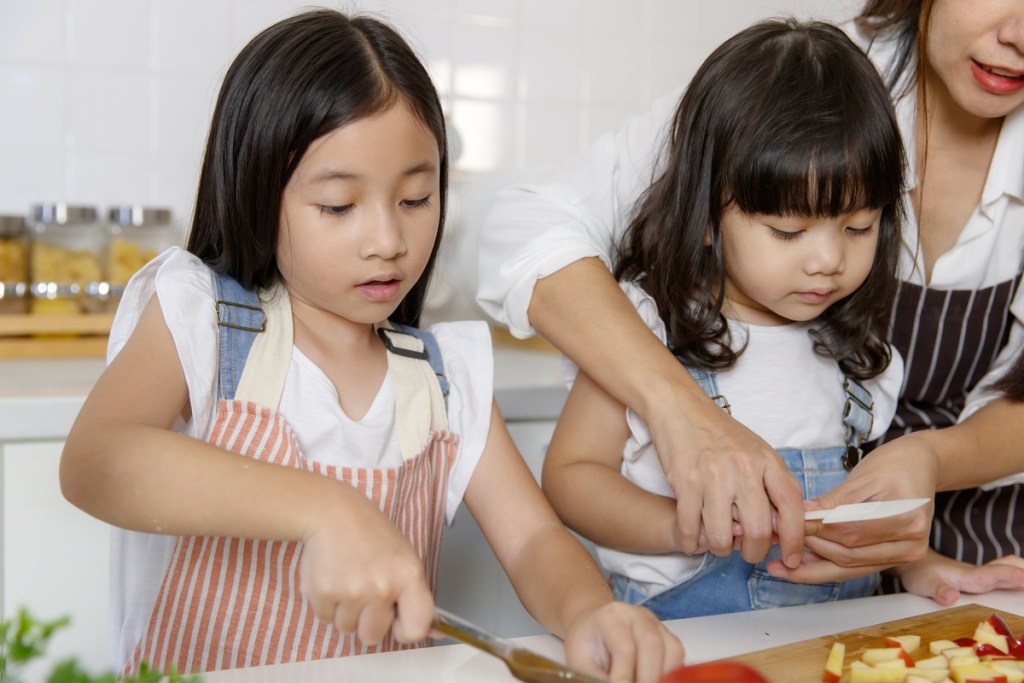 Host a bake-off for fun, yummy inspiration
Everyone loves a bit of baking. Host a bake-off with your kids during their next rainy day at home. If you have older kids, let them take over the kitchen for themselves (just be sure they know they'll have to clean up their mess!). If you have younger kids, help them out. Don't want to drag out the sugar and flour? Purchase some pre-made, unfrosted cookies or cupcakes, with some piping icing and sprinkles, and have a decorating contest.
Make a pillow fort that takes up an entire room
A pillow fort is a childhood classic and one that never really gets old. Give your children free rein over one room in the house, so that they can make the biggest, best pillow fort ever. Once it's complete, outfit them with some snacks and a tablet for watching a rainy day flick, or if you want to cut down on screen time, some favorite books or a board game.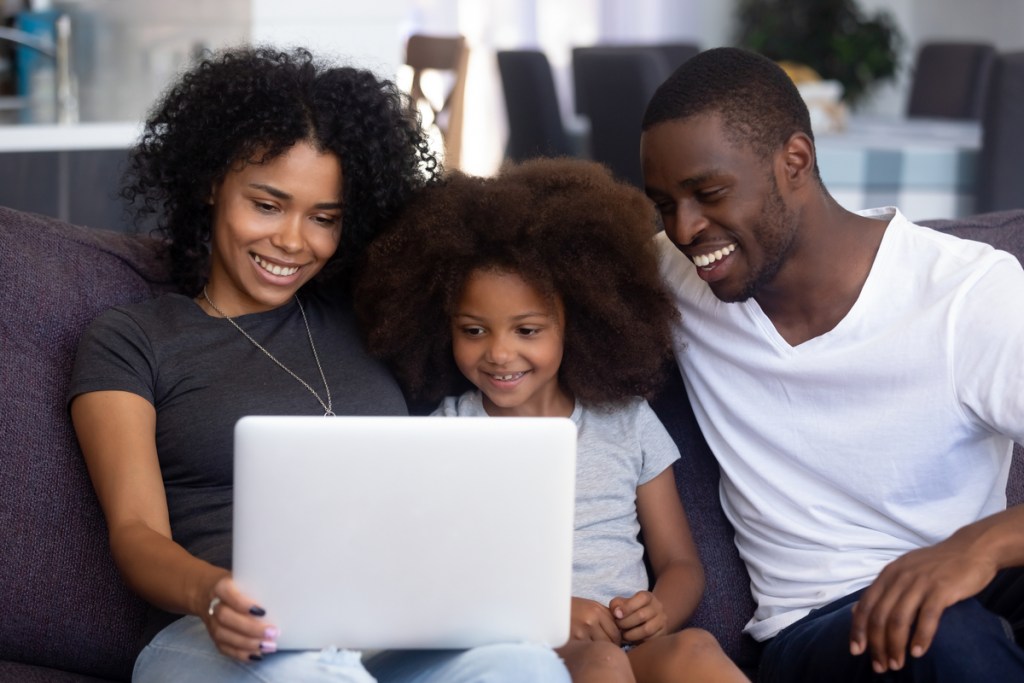 Go on a virtual field trip anywhere around the globe
Get out of the house without really getting out of the house. So many museums and other tourist attractions around the entire world now offer virtual tours. Wherever your children's interests lie, pick an attraction that's right up their alley and then settle in for an afternoon of exploring a new corner of the globe.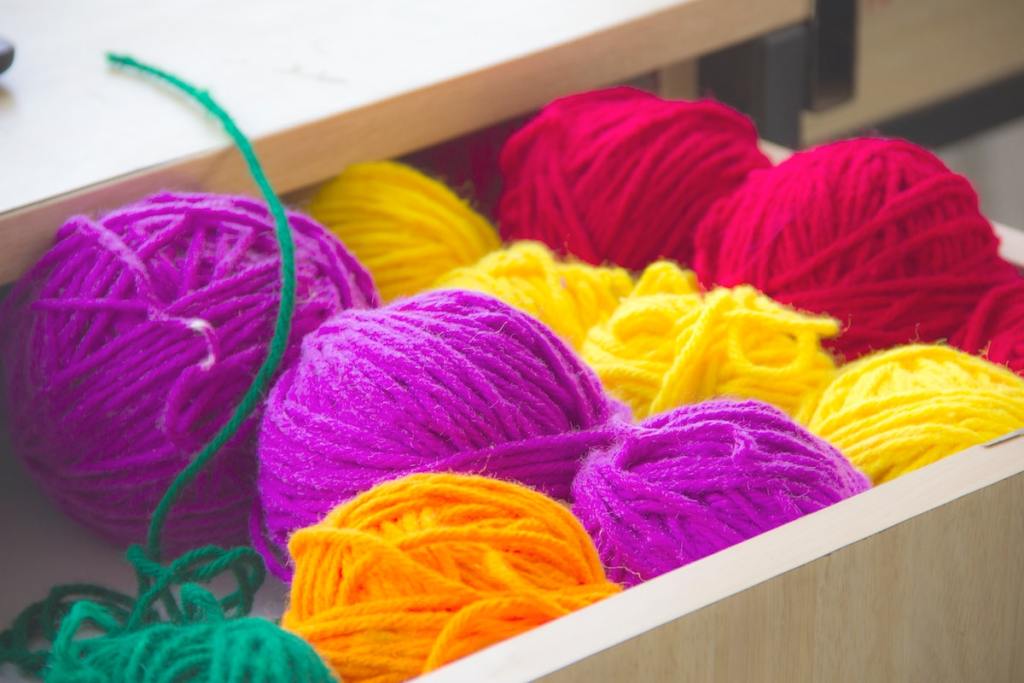 Create a mind-boggling laser obstacle course
Have some yarn handy? Make some laser obstacle courses throughout your home's hallways. Use wall-safe tape (washi tape is a good pick) to tape strings of yarn diagonally across the hall to create a challenging "laser" trap for your children to work their way through. The person who successfully makes it through the trap without getting caught gets to make the next laser challenge.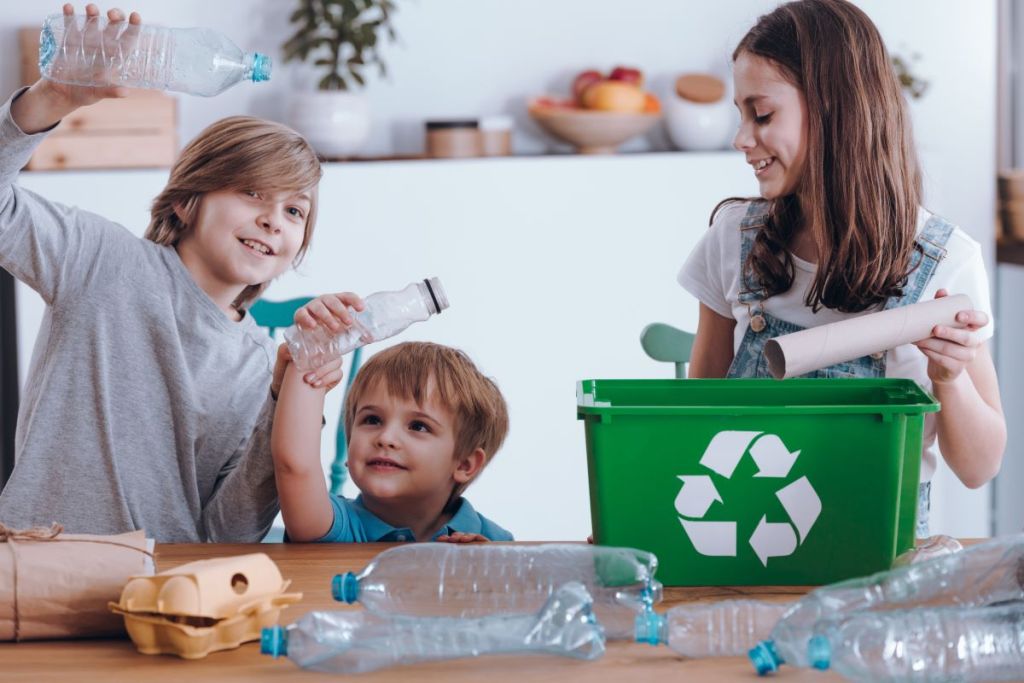 Challenge your children to upcycle whatever they can find around the house
For children who are at least elementary age, challenge them to find some creative upcycling projects around the house. Tell them to look for items that might otherwise be thrown out and come up with some ways that they can be reused in a new and improved way. Maybe it's turning a soda bottle into a vase for flowers. Maybe it's using old book pages to create wall art. Whatever it is, allow their creativity to run free and then actually implement some of their ideas.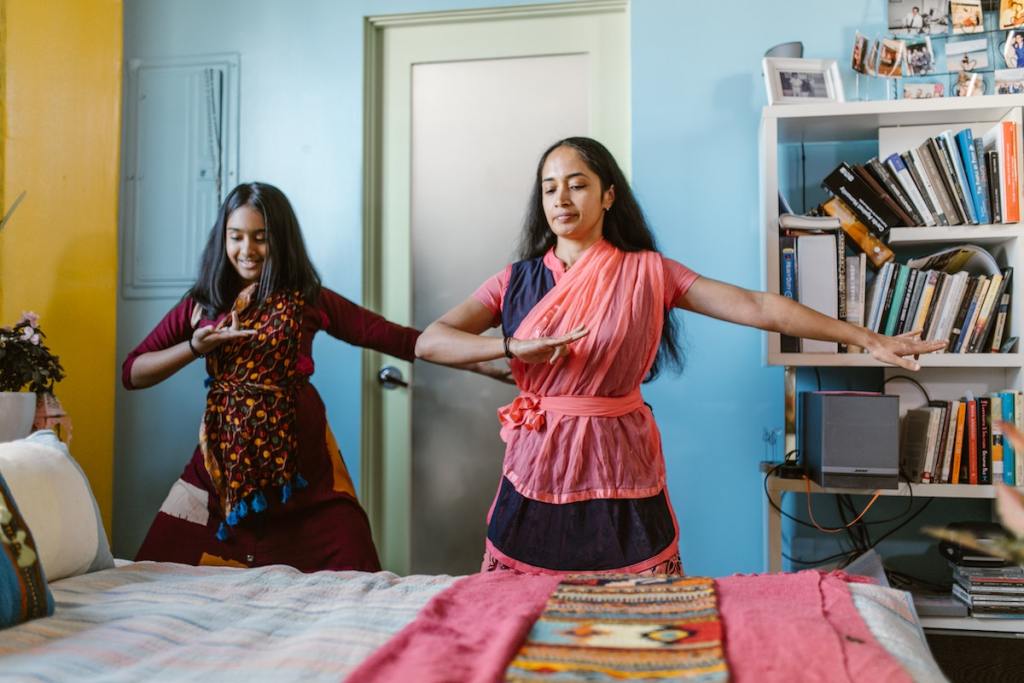 Put on a show and entertain the family and friends
If you have several children (or even a neighbor friend or two), encourage them to put together a theatrical performance of their own devices. One child can be the playwright, while one crafts a stage and the rest join in as actors. If your children don't care for the stage, gauge their interest in shooting their own movie; it uses the same skills and creativity, and all they need is a tablet or other device that shoots video.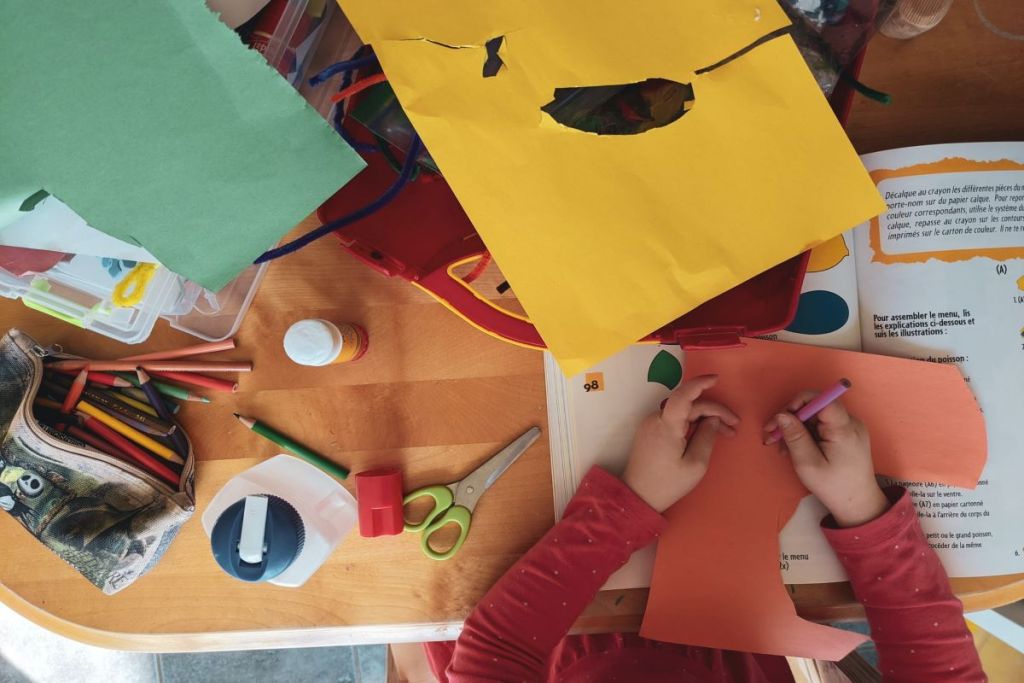 Get crafty and create unique decorations
Even the simplest craft supplies can make for a fun afternoon of crafting. Provide some paper (scrapbooking, construction, or otherwise), scissors, stickers, colored pencils, crayons, and whatever else you might have on hand, and let them make whatever comes to mind. Paper snowflakes, greeting cards, bookmarks, paper airplanes — there are near-endless options.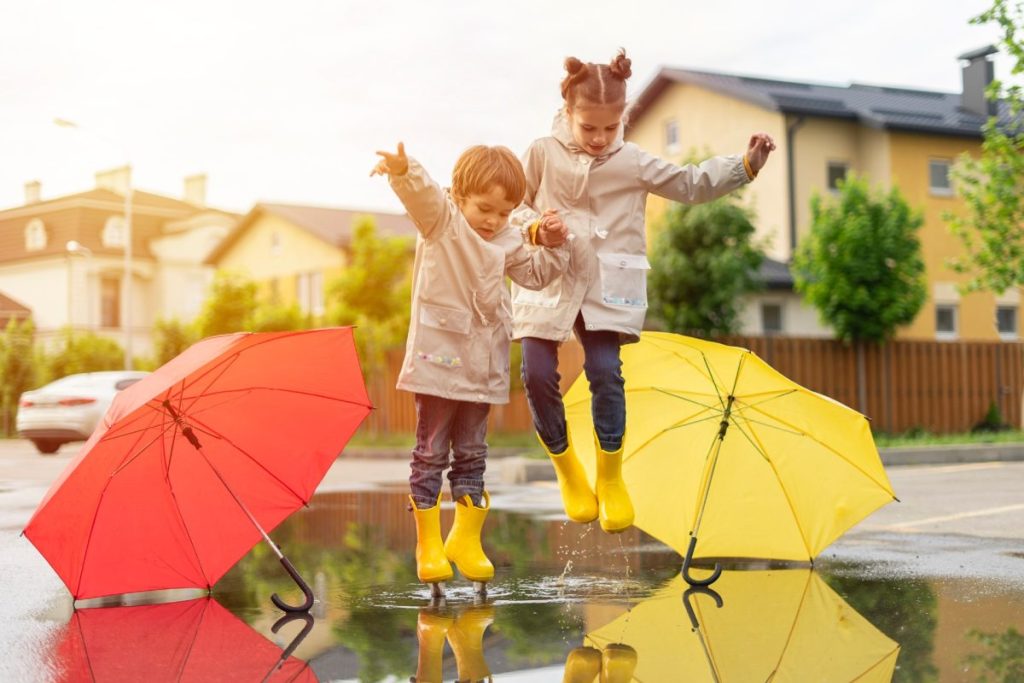 Tired of being indoors? Go on a rainy day nature walk
Okay, just because it's raining, that doesn't mean you have to stay indoors. Outfit the fam with rain boots, rain jackets, and umbrellas, and head outdoors for a rainy day nature walk, just around the neighborhood or to your favorite nearby park. Encourage the kids to keep an eye out for interesting rainy day nature — from sidewalk worms to rain-dotted spiderwebs — and talk about how plants and animals react to the rain.
Go indoor camping and forget about the electronic devices
Break out the tent and set it up in the basement, garage, or living room. Wherever you have enough space, pitch that tent and fill it with sleeping bags, a lantern, and no tech, for camping fun. Think card games and coloring, chapter books, and shadow puppets.
Take a trip to the library
and take part in story-time activities
And if you find that your family is going stir crazy from staying indoors, take a trip to the library and see what's on the schedule for the day. Most have daily children's activities and all are free.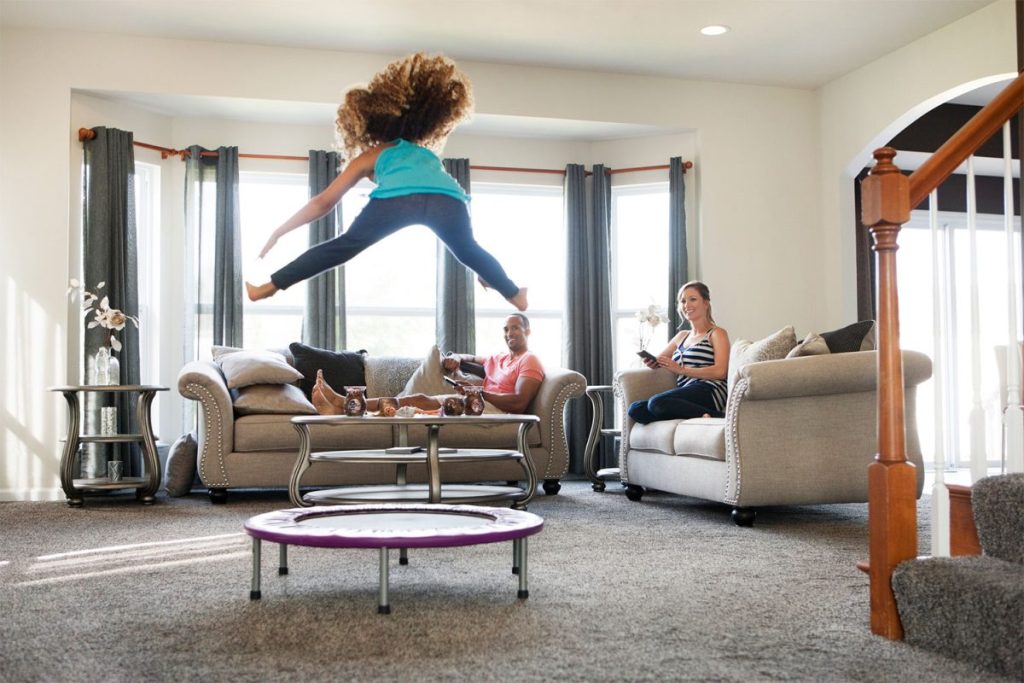 Don't let the rain ruin your fun
No matter what you end up doing during your next rainy day, don't let the weather ruin your fun. You can have plenty of exciting times indoors (or outside, if you're willing to risk the weather) if you just know where to look. Plus, a lot of these rainy day activities for kids don't even require parental supervision. All you have to do is give your kids the idea and let them run with it. For more bad weather activity ideas, check out our article on fun things to do during your child's next snow day.
Editors' Recommendations