Once your kids are old enough to have their own phones, keeping in contact with them becomes a high priority. At the same time, you don't want to install apps on their phone which might enable chatting with strangers or being spied on, which is why finding the safest family chat apps is important.
If the built-in texting option becomes cluttered or doesn't have all of the functions you want, there are many apps out there that offer even more. The six options below are all family-oriented and can help all family members communicate better to avoid misunderstandings or needless worrying. In addition to texting to ask where your kids are, we've included apps that automatically track everyone's locations so you don't have to ask every day if they got home safe.
Each of these apps is available on both iOS (Apple) and Android (Google Play).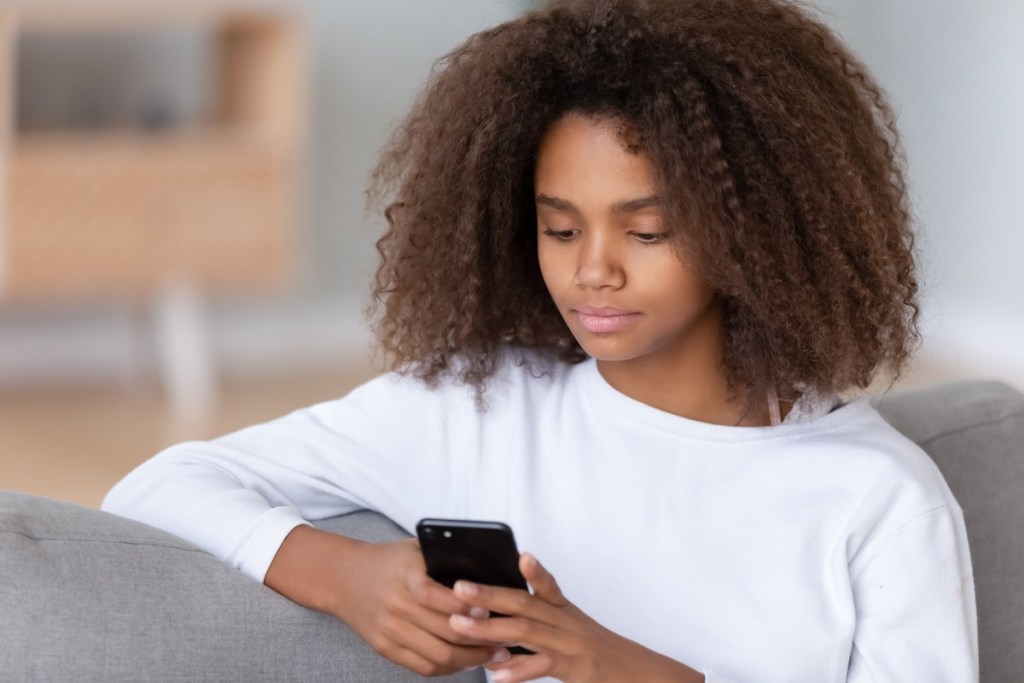 This app is designed for families to text each other all in one place with an archive, private encryption, and ways to set up different groups that certain family members can join. With a focus on security, this app may be just what you're looking for in a family chat app.
This is the Facebook Messenger app just for kids, separate from having Facebook. Parents are in control with a Parent Dashboard where they can set controls, manage contacts, and block and report. Parents will also be notified on their own Messenger app if their kids block or report. Chatting with family is fun with emojis, stickers, and filters, and video calling is a built-in feature. This messaging app is free and can be a great place for the family to have group convos.
All connections are parent-approved on this messaging app built just for kids. You don't even need a phone number or data plan, just a device and wifi to use this (same as Messenger Kids). This is perfect for families with younger kids in the sibling group who want to be involved in the group chat. The whole extended family can also keep in touch with your kids using this free safety-first app.
With this app you can see all of your family members' live GPS locations on a map. You'll be notified right away when a family member in the plan leaves home, arrives at school, has their phone stolen, has a low phone battery, or is speeding in a car. You can also send direct messages within the app instantly as well as set reminders for members. The subscription costs $2.49 to $19.99 per month depending on the number of family members in the plan.
This free app has a one-time upgraded version available for purchase to unlock all features. It lets you see everyone's locations on a map, send direct private messages to each other, view location history going back seven days, and set up Safe and Unsafe Zones for your kids to stay in or avoid. Your kids can also press an SOS button in the app to send you their location immediately if they are lost or need help and you can also get notifications when they leave or arrive to set locations like school.
This is a premium safety app for tracking everyone's whereabouts that costs $4.99 to $19.99 per month depending on the plan you choose. You'll get automatic notifications when family members arrive to locations like school or home and your payment includes roadside assistance, identity theft protection, stolen phone protection, and much more. The app will alert you if anyone in your circle is in a collision while driving over 25 miles per hour and doesn't respond to the app, and it will provide you with driving reports for all drivers using the app including top speeds and if any phone use while driving is detected (perfect for if you have driving teenagers).
Family chat apps
Tracking your kids' whereabouts can be stressful once they are getting around on their own without you. You want to make sure everyone is safe and also arriving on time to where they are supposed to be. When you're all out of the house you also need to communicate well without installing potentially insecure apps onto your children's devices. These six apps give safe options for texting and tracking so your family can keep tabs on each other and stay in touch throughout your busy days.
Editors' Recommendations