The decision to allow tweens onto social media is a tough one for parents. Adults know how easy it is to get drawn down the rabbit hole of social media sites like Facebook, Instagram, and Twitter. Parents also understand that once preteens and teens are on social media, they open themselves up to its risks. Cyberbullying, sexting, identity theft, trolls, and inappropriate content can be just the tip of what tweens and teens are being exposed to once they wade into the always-changing world of social media. When tweens get their first phones, it won't take long before they want to set up a Snapchat account or join whatever social media platform is hottest at the moment. As a parent, how do you keep your tweens and teens safe on social?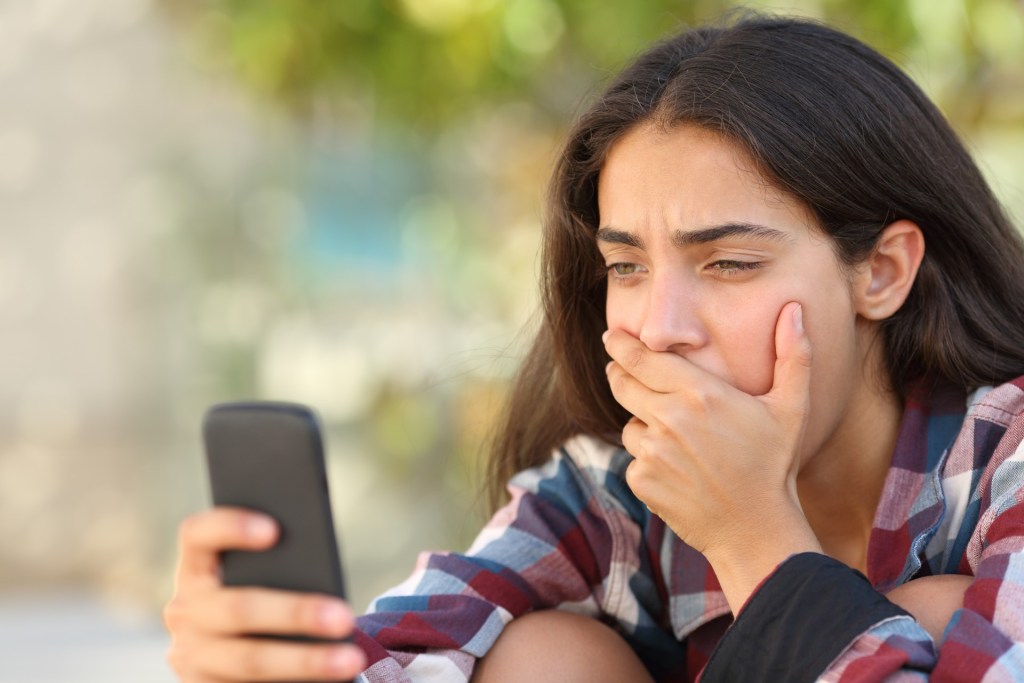 Online teen safety
If you haven't already talked to your tween or teen about protecting themselves when online, the talk is overdue. It's important preteens and teens understand the dangers lurking online from predators pretending to be peers to incidents of cyberbullying from peers and strangers. The talk may be uncomfortable, but it's even more vital when tweens get their first smartphone.
Preteen and teen phone safety
Once you've had the talk and tweens have the smartphone in hand, they will want social media. It's how tweens and teens communicate most of the time. They're constantly posting pictures, sharing videos, liking, and checking out friends' posts. Not old enough for social media? They've already figured a way around that.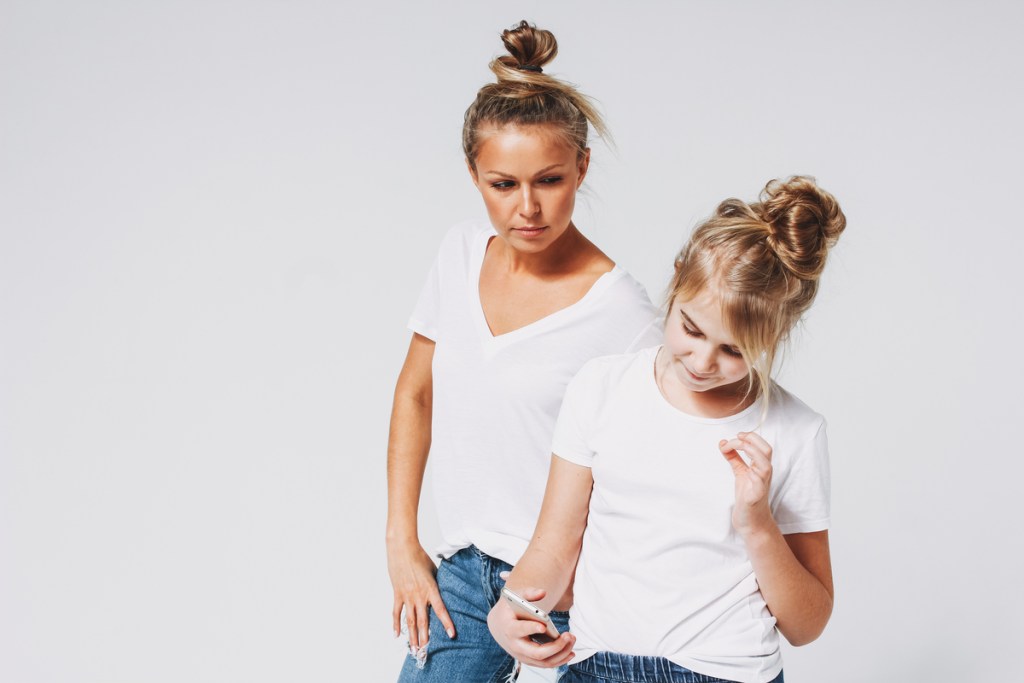 Social media
Make it a point to know the age limits for the social media sites that are popular with tweens and teens. Most social media sites say users must be 13 years of age to set up an account, and parental permission isn't required. Set up ground rules for social media and stick to them. Preteens will simply alter their date of birth to be able to set up a profile on any given social media platform. Make sure your tween understands they cannot set up a profile without permission. If you decide to let your tween set up an Instagram account, help them set up the profile and lay down the guidelines.
Setting up a social media profile
Before your tween hits social media, research the privacy settings available for the platform. Some social media sites aren't the best when it comes to keeping posts private. Instagram allows users to make their entire account private. Twitter and Snapchat have features that let users filter tweets and stories to limit who sees them. Tweens and teens should always keep their accounts private to restrict who has access to their posts. When setting up a profile, ensure tweens don't include their full name, age, state, or address. Using a nickname for a user name is a safer option. Make sure the social media account's password is protected and talk to preteens about not sharing passwords even with their best friends. Turn off any location sharing settings within the social media app to ensure your tween's travels are not being shared when posting photos or videos.
Friend requests
While tweens and teens love to increase their number of followers, it's not the best idea to accept random strangers as friends on any social media platform. Set up boundaries for your tween's social media, including not accepting any friend request without checking with a parent or caregiver first.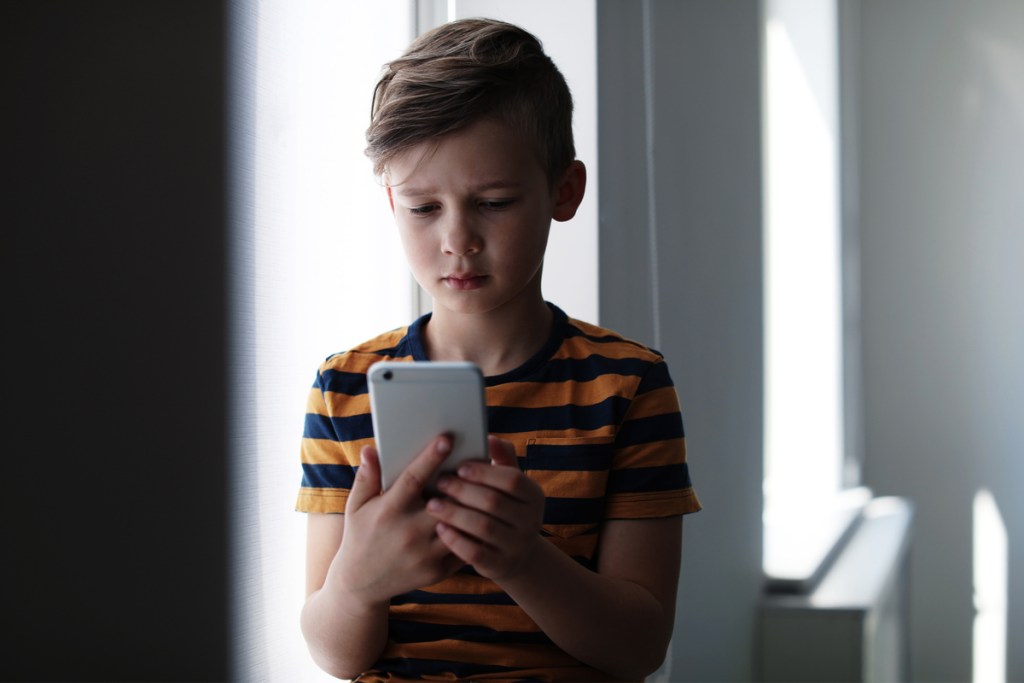 What to post
It's important tweens and teens understand what is okay to post. They should also know that isn't okay to share a friend's post without permission or a post or photograph containing inappropriate content.
What's online stays online
Many a college scholarship has gone by the wayside when old tweets or long forgotten inappropriate posts come to light. The lure of Snapchat is the snaps and chats are supposed to be automatically deleted after a certain time period. What tweens and teens don't realize is snaps and chats can also be screenshotted and shared. Before allowing your child on Snapchat, check out when and how the snaps and chats are deleted or expire.
Finsta and Rinsta accounts
Usually what kills a social media platform for tweens and teens is when parents join. To combat the scrutiny of parents on social, tweens and teens have found a way around that too. On Instragram, some savvy tweens and teens have a Rinsta account, which is the one parents see, and a Finsta account, which is the I-hope-parents-never-sees-this-account. So, how do parents keep tweens and teens from setting up secret accounts?
Set parental controls
The iPhone offers family sharing, which allows parents to monitor what their tweens are doing online. An Android lets parents set up a child/preteen account where access to apps and social media sites can be limited. TikTok rolled out new options for parents, including disabling comments on video posts and switching off the search function.
Social media can be fun for preteens, but it can also be harmful. Cyberbullying, trolls, and sexting cause a lot of issues for tweens and teens in middle and high school. The most important thing you can do when your tween gets a smartphone is to have the online safety talk. If you've had it, do it again. Be proactive and monitor your tween on social media along with setting guidelines and rules they need to follow in order to stay on social.
Editors' Recommendations