Whether you're on the hunt for a birthday present or just something to remind them how much they mean to you, buying gifts for grandparents can get challenging. Gifting them with things related to their hobbies and interests is great, although they most likely have those covered already. You can ask them for ideas, but you'll probably get "nothing" for an answer.
Below are 10 options that make the best gifts for grandparents. From something as traditional as a pair of slippers and mugs to functional home essentials and techie stuff, these gift ideas will surely delight grandma and grandpa. Let's take a look.
Best gifts for grandparents at a glance:
Kindle Paperwhite

— $130

Triple Gifffted Grandma and Grandpa Coffee Mugs

— $20

How to Babysit a Grandma and a Grandpa Boxed Set

— $24

Click and Grow Smart Garden

— $200

Dearfoams Grand Bear Plaid Clog Slippers

— $23

La Jolíe Muse White Tea Scented Candle

— $19

Long Distance Friendship Lamp

— $85

House Again Extra Fine Mesh Tea Infuser (4-Pack)

— $9

Coravin Model Two Wine System

— $210, was $300

P. Graham Dunn Grandparents House Rules Wall Art

— $14
Kindle Paperwhite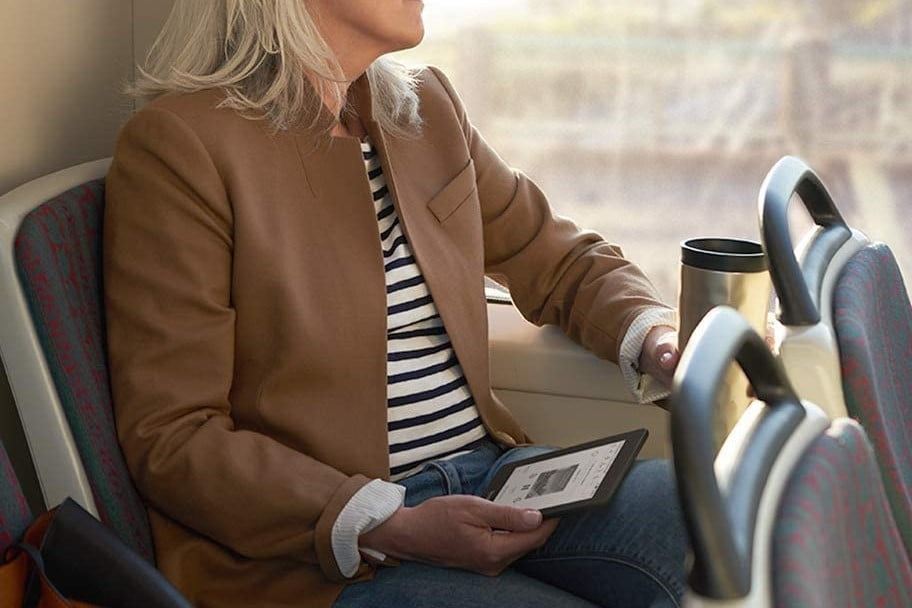 An e-book reader is a nice, handy device for grandparents who love to read. We recommend the Kindle Paperwhite because of its glare-free display with laser-quality text. It reads like a real paper and has an adjustable brightness to keep the screen comfortable to gaze at even when reading for long hours or under direct sunlight. Additionally, it can be paired with speakers or headphones for listening to audible books. Lightweight and waterproof, the Kindle Paperwhite is easy to carry during travels and is perfect for reading by the pool or beach.
Triple Gifffted Grandma and Grandpa Coffee Mugs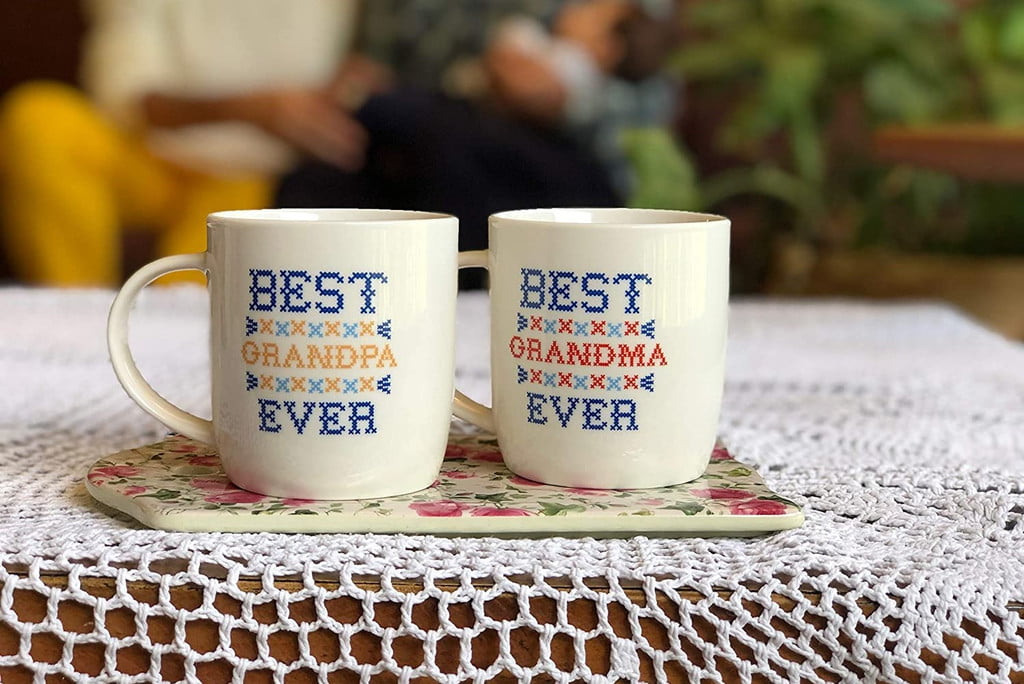 These matching mugs from Gifffted will make granny and gramps' coffee or tea time much more enjoyable. Crafted from high-quality material, each mug is ergonomically designed and perfectly sized for a good grip. Cute and colorful "Best Grandma Ever" and "Best Grandpa Ever" texts in cross-stitch style grace both sides of the glossy cups.
How to Babysit a Grandma and a Grandpa Boxed Set
Written in how-to style, these bestselling picture books tell stories and tips on babysitting grandma or grandpa. The boxed set includes the How to Babysit a Grandpa and How to Babysit a Grandma books, both of which are packed with humorous ideas for spending an enjoyable and memorable time with grandparents. It's a thoughtful gift for new grandparents looking forward to bonding time with their grandkids.
Click and Grow Smart Garden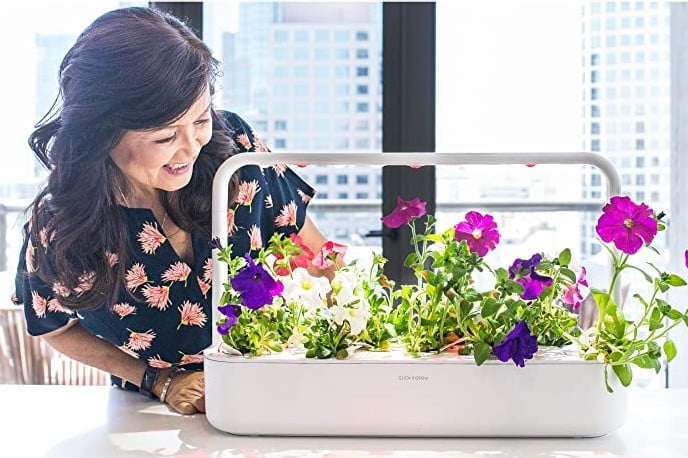 Grandmoms and granddads who are into gardening and cooking will certainly find love with the Click and Grow Smart Garden. This innovative device allows grandparents to enjoy homegrown plants and connect with nature in the comfort of their own home. It uses a NASA-inspired Smart Soil technology which gives it the ability to grow fresh produce, lively plants, and beautiful flowers. All there is to do is fill the unit with water and plug it in. For starters, this smart garden comes with three green lettuce, three mini tomatoes, and three basil pods.
Dearfoams Grand Bear Plaid Clog Slippers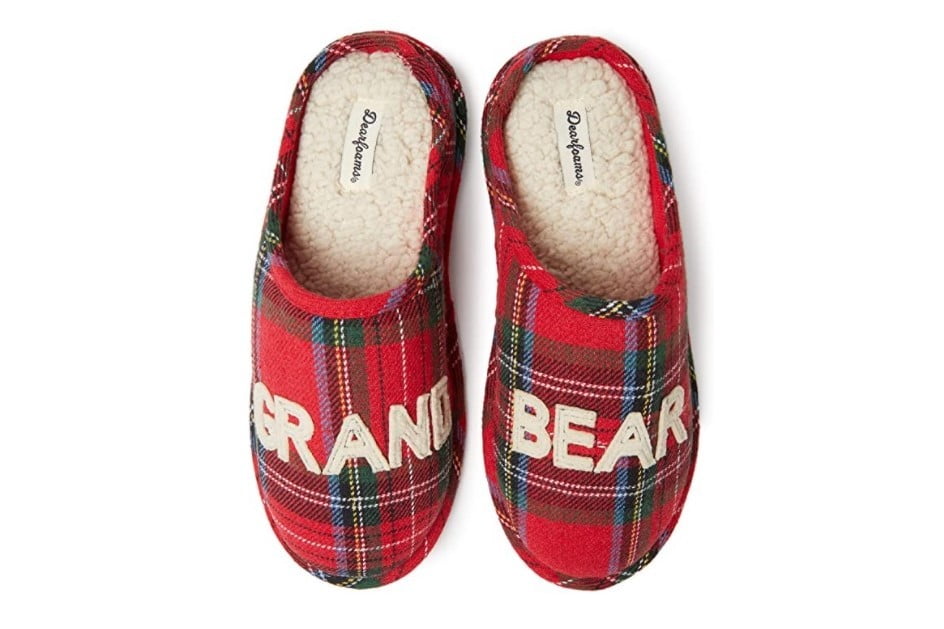 This pair of Dearfoams slippers will keep your grandparents' feet cozy year-round. Each piece features a classic plaid design in red accented with different vivid colors, complete with the words "GRAND" and "BEAR" that add a sweet touch. The outsole of the slippers is made from rubber to ensure a firm grip on surfaces, while the insole boasts a multi-density cushioning with ultra-soft memory foam to offer comfortable cloudlike support all day long.
La Jolíe Muse White Tea Scented Candle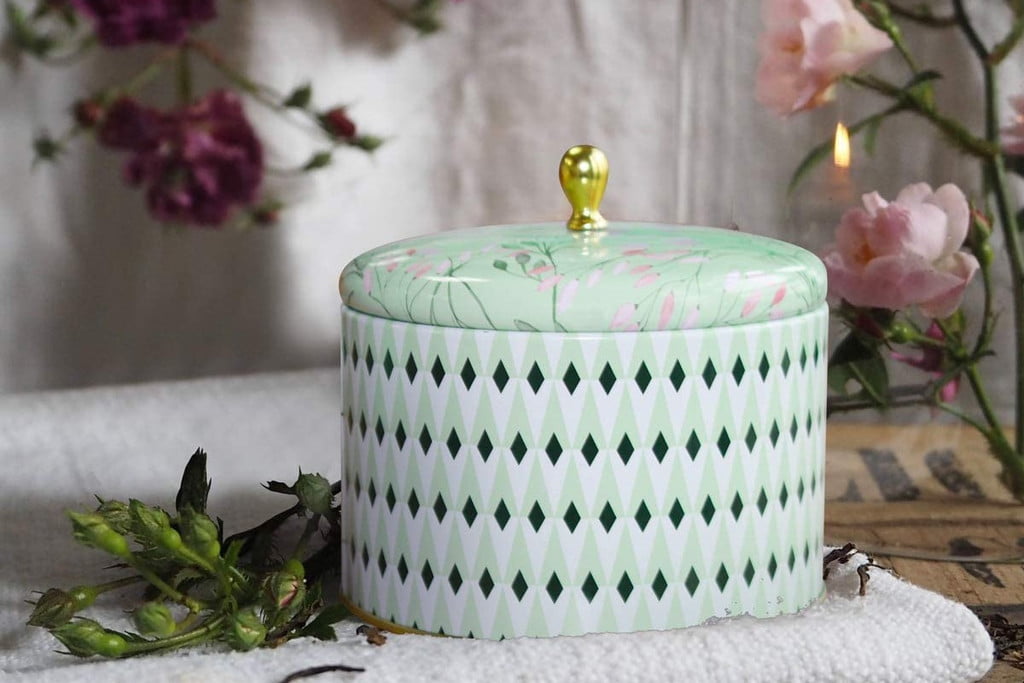 The La Jolíe Muse White Tea Scented Candle is a fragrant fairytale in a tin can. It diffuses an aromatic combination of different scents when lit, including white tea, vetiver, musk, rose, bergamot, and lemon. Made from 100% natural wax, lead-free cotton wicks, and refined perfume fragrance oils, the candle is guaranteed to produce a clean burn and a long-lasting aroma. Matching the wonderful fragrance is a delightful tin designed in pastel colors: The container features delicate geometric patterns while the lid flaunts intricate floral prints. When not in use, this scented candle makes for a lovely home decor piece.
Long Distance Friendship Lamp
If your grandparents live far away and you don't see each other that often, the Long Distance Friendship Lamp by John Harrison & Vanessa Whalen will make for a very endearing gift. It can be purchased in pairs, so you can keep one for yourself and give the other one to them. The lamp is set up through Wi-Fi, and when you touch it, the other lamp will light up as well. It cycles through different lovely colors with every tap, but you can also assign a color for a personalized touch. Saying "I love you" or "I'm thinking of you" doesn't get any simpler and more instant than this.
House Again Extra Fine Mesh Tea Infuser (4-Pack)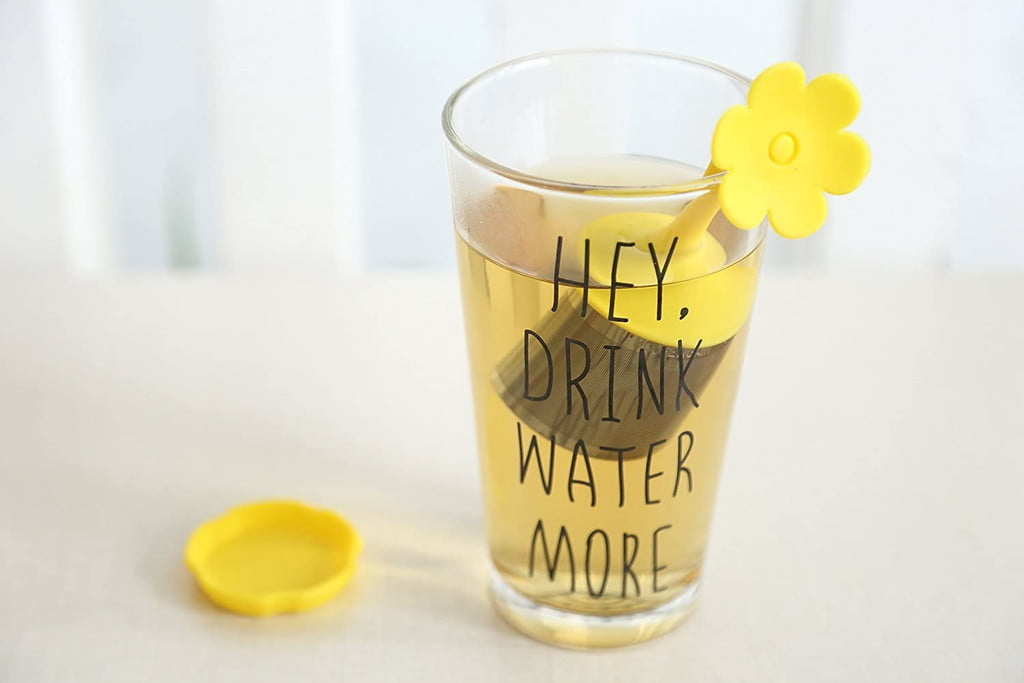 This pack of House Again tea infusers will bring cuteness and charm to your grandparents' tea time. Each piece is built with a fine, high-grade stainless steel mesh that can filter even the finest types of tea. They also boast a unique silicone handle that's easy to hang no matter the size of the cup or mug. A drip tray comes with each infuser which allows for mess-free tea drinking.
Coravin Model Two Wine System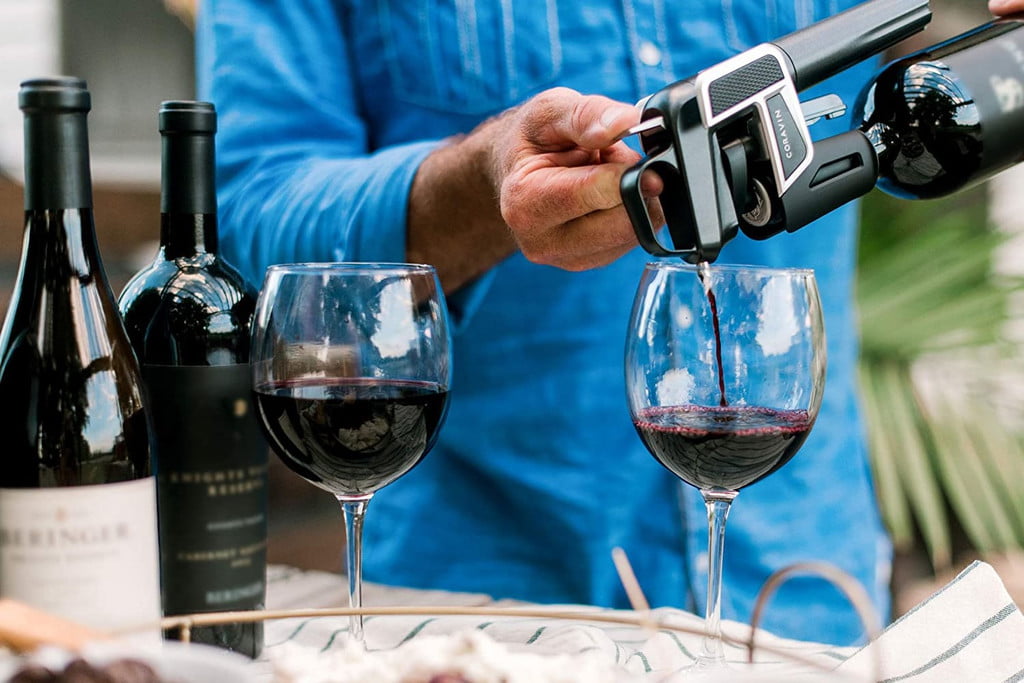 If grandma or grandpa is a wine lover, the Coravin Model Two Wine System will make a nice addition to their wine night essentials. This tool is built to pour wine even without uncorking or opening the bottle. It has a thin wall needle that pierces the cork gently for smooth and quick pouring and a capsule-loading chamber that creates an airtight seal so no gas escapes. This means the wine stays preserved for longer since there's no chance of oxidation ruining it.
P. Graham Dunn Grandparents House Rules Wall Art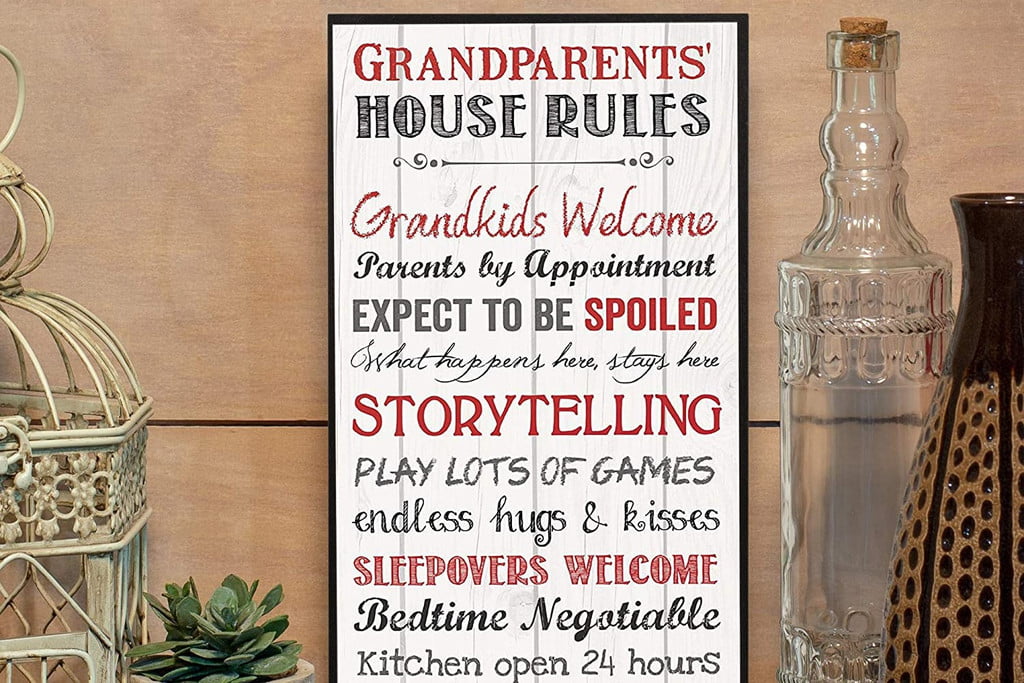 This P. Graham Dunn wall plaque will surely put a smile on grandpa and grandma's face. It features a printed artwork welcoming grandkids, along with a list of different fun house rules and traditions. Sweet and humorous texts are displayed on the sign, including "expect to be spoiled," "endless hugs & kisses," and "play lots of games." Its frame is made from MDF and is built with an easel and a keyhole hanger for a versatile setup.
Editors' Recommendations