Being pregnant comes with its fair share of challenges, and one of those is finding clothes that (a) fit you, (b), are comfortable, and (c), are suitable for the workplace. Your typical work slacks no longer button around your waist. Your skirts no longer zip. Honestly, the comfiest item you could wear is your trusty pair of leggings — but there's no way you could get away with wearing those holey things to a client meeting.
But while you might not be able to wear your current favorite pair of maternity leggings into the office, you can find some work-appropriate best maternity leggings that'll have you feeling comfortable and looking professional. Really! Keep reading to discover the best maternity leggings for work.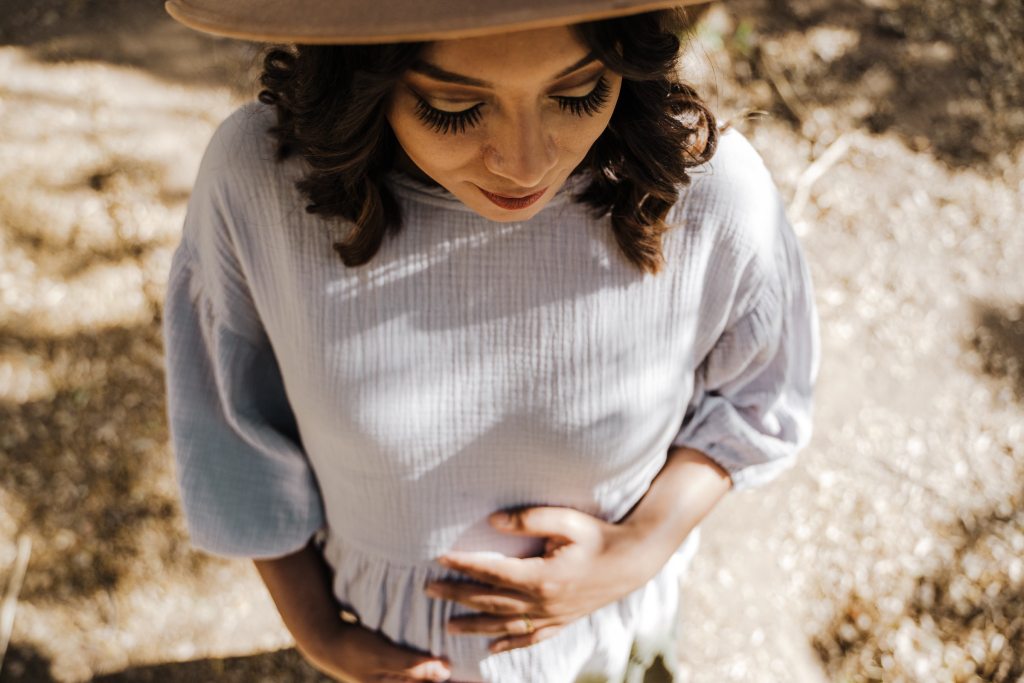 If you're looking for a budget pair of maternity leggings, look no further. This option from Old Navy gives you some serious bang for your buck. The full-panel, soft, jersey cotton leggings come in four colors (all on the darker side) and six sizes, ranging from extra-small to extra-extra-large. The well-reviewed leggings feature an elastic waistband and four-way stretch, as well as no itchy, scratchy tags. They can be worn underneath your favorite sweater dress, long tee or with a blouse and blazer, and no one will know just how comfy you are. The best part? Because they're so affordable, you can buy pair after pair after pair, without completely breaking your maternity clothing budget.
What we love:
Great price, so you can stock up
Easy to wash and dry

Full belly support
If you're looking for higher-end, higher-quality maternity wear, look to the brands that specifically specialize in maternity clothing — like A Pea in the Pod. The brand's very stretchy, jersey knit leggings are not only comfy, but they're also extremely flattering, thanks to the proprietary Secret Fit Belly belly support system. You can wear them to work with a blouse or at home while you're just lying around. You'll be comfortable and stylish no matter where or how you wear them.
What we love:
Incredibly versatile and easy to style
Won't slide down as you move

Fabric stretches with — not against — your body
If you work in a business-casual workplace and considered wearing maternity jeggings throughout your second and third trimesters and realized that they're far too restrictive for daily comfort, Spanx has you covered. These leggings aren't jeggings; they're "jean-ish," for full leggings comfort without the leggings look. Available in three colors (white, dark wash denim, and black), they feature a seamless waistline and a proprietary Mama Magic waistband that allows you to wear the leggings throughout not only your entire pregnancy but also your postpartum period, keeping you comfy for months to come.
What we love:
No center seam for added comfort

(and no unsightly camel toes!)

Waistband adjusts to your changing size

Luxurious look and feel
What to look for when shopping for maternity leggings for work
Is it your first time building out a maternity wardrobe? When shopping for maternity leggings of any kind, including for work, look for maternity leggings that are…
Made from a supportive fabric that's not too tight or too loose
Breathable or sweat-wicking, for optimum comfort regardless of the temperature
Stretchy enough to fit in both your second and third trimesters

(and possibly even after your pregnancy, ideally)

Affordable enough that you can purchase a few pairs to keep in your work clothes rotation
Don't sacrifice your style for comfort
There's no need to sacrifice your style (especially at the office) just because you're pregnant. Leave your holey leggings and maternity sweatpants at home when you find the perfect pair of work-appropriate maternity leggings. Whether you go with over the belly or below the bump, "jean-ish," or classic opaque, you can find a versatile pair of leggings to meet your fashion needs among our top three choices for good, better, and best maternity leggings you can wear to work.
Need more maternity style advice? Check out our article on what you need to know about postpartum shapewear.
Editors' Recommendations