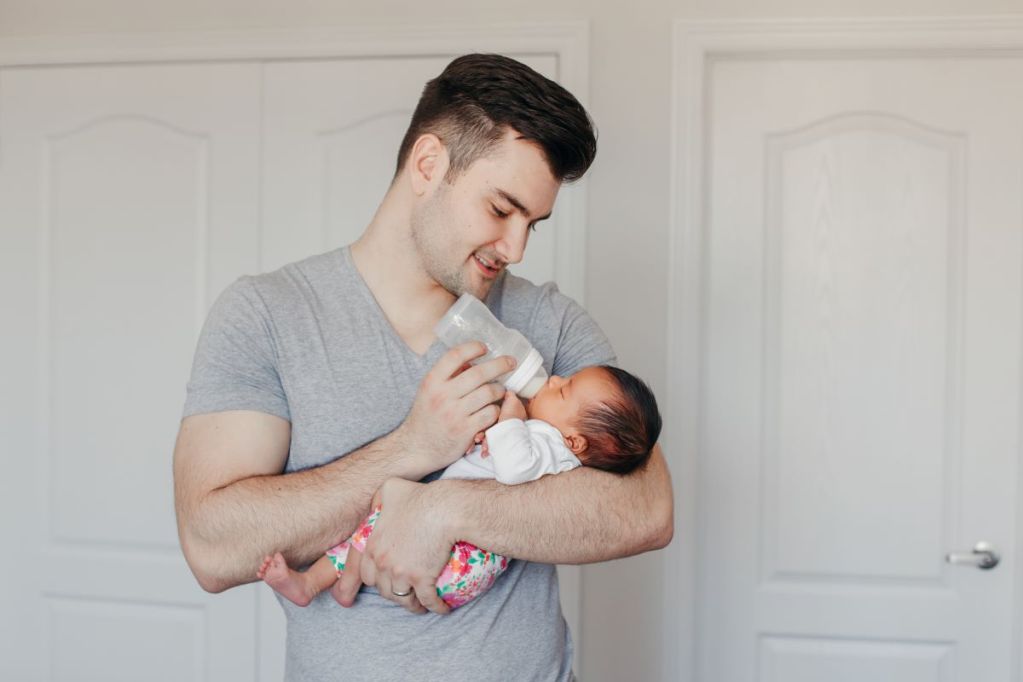 Deciding whether to bottle or breastfeed your infant is a big decision. Once parents make the choice to bottle feed, the next big decision is the type of formula. Typically, new parents go with the formula recommended by their pediatrician, but what happens if baby has a sensitive stomach? Crying, wailing, burping, along with an extended and firm tummy all point to a sensitivity to their formula. Those symptoms mean you need to change up the formula you're feeding them, stat.
Baby formula for sensitive stomachs can be hard to find though. Choosing a new baby formula is much easier said than done. How do you pick the best formula for your baby? How do you know which are the best baby formulas for gas?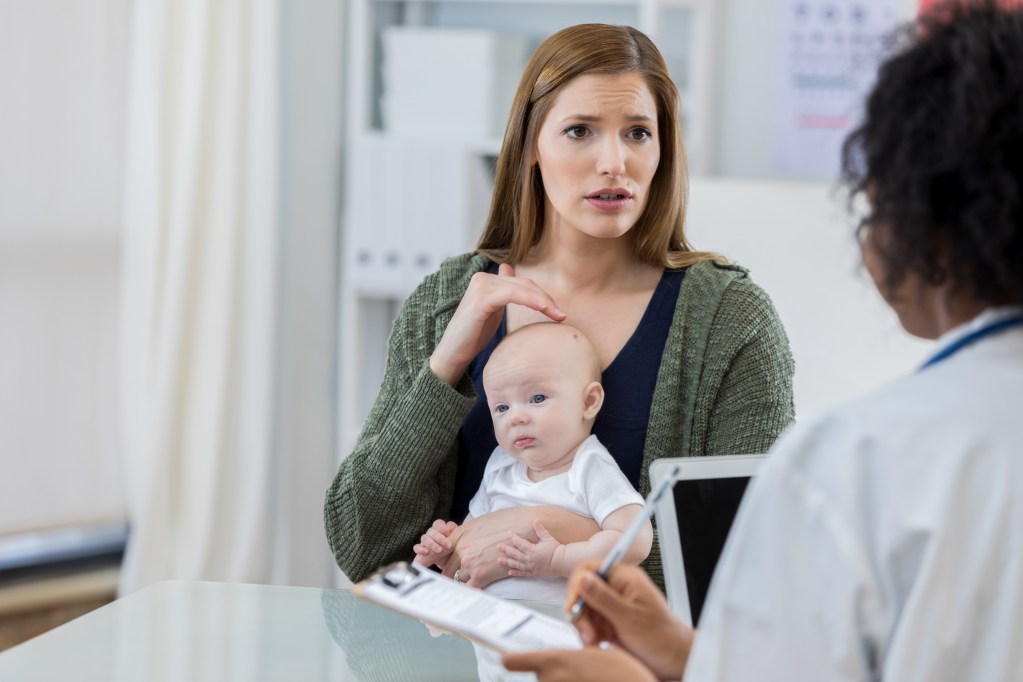 Talk to your pediatrician
Babies are just like adults when it comes to their tummies. Some are more sensitive than others. If you're noticing your baby has excessive gas, is bloated, or has diarrhea, the culprit could be your baby formula, especially if those symptoms intensify after feeding time. Other signs your baby may be having tummy troubles include excessive crying, especially while passing gas, clenched fists, as well as kicking or lifting their legs up. These symptoms could mean your little one needs a baby formula more geared towards a sensitive stomach. It also might mean your baby is lactose intolerant or has a possible milk allergy.
If you suspect the baby formula is at the root of your baby's distress, don't worry. There are baby formulas specifically designed for sensitive stomachs. Before you decide to switch to one, it's important to talk to your pediatrician first. Talk to your doctor about the baby formulas you'd like to try, which will make eating a more pleasurable experience for baby and you.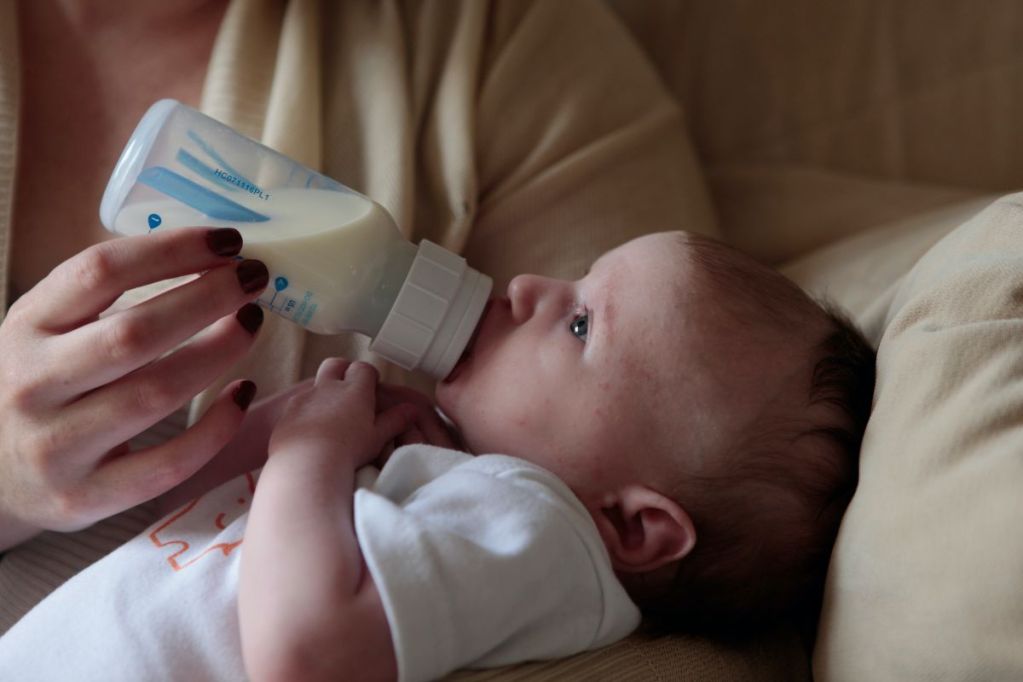 Best formulas for sensitive stomachs
Finding the best formula for gas or one that is dairy or lactose-free isn't always easy. Your local supermarket may not have it on the shelf and as a new mom, it's difficult to run from store to store to find what you're looking for. Thankfully, some of the best baby formulas for sensitive stomachs are conveniently available online via Amazon, Walmart, or Target. Finding the best formula for your little one's sensitive tummy may be trial and error. Here are the four best formulas for sensitive stomachs on the market. Just remember to check with your doctor first before switching your baby's formula.
Packaged in bulk
Dairy and lactose-free
Contains vitamins, DHA, and choline
This soy-based baby formula is considered an excellent formula for sensitive stomachs. Enfamil ProSobee Soy-Based Infant Formula for Sensitive Tummies is available with fast shipping via Amazon Prime and comes in packs of four containers. So, you have enough to last you a bit. Amazon does offer a shipment subscription; in case you want your deliveries to arrive like clockwork without having to remember to order it. If you want to try it before buying in bulk, you purchase individual containers too.
Enfamil ProSobee is recommended by pediatricians. This option is free from all dairy and lactose, which can often be the gas-causing culprit in more traditional formulas. Made from soy, the formula also includes vitamins, DHA, and choline, all of which help your baby grow strong, healthy, and happy.
Is a reduced-lactose option
Contains lutein, Omega-3 DHA, and Omega-6 ARA
Made without artificial flavors and colors
Some parents prefer not to feed their babies a soy-based formula, but still worry about the gas-causing lactose. For those parents, it's worth trying Earth's Best Organic Low Lactose Infant Formula. While it does contain some soy oil, it's not completely soy-based like the Enfamil formula above. Instead, the formula is a reduced-lactose option, which the brand claims is the closest thing possible to breast milk. In addition to being one of the best formulas for gas, it also contains lutein, Omega-3 DHA, and Omega-6 ARA, and it is made without artificial flavors and colors. You can get the formula quick-shipped from Amazon Prime and set up a subscription if you find your baby likes it.
Budget-friendly
Non-GMO
Contains iron, DHA, and other vitamins and minerals
If you want a store-brand formula that's more affordable, non-GMO, high-quality as well as always available at your favorite retailer, try Target's Up & Up Gentle Infant Formula. Target fans already know that the Up & Up brand is a great choice, and this option is directly comparable to Enfamil Premium Gentlease, just at a lower price. The milk-based powder contains iron, DHA, other vitamins and minerals and is made with crying, fussy, and gassy babies in mind. Grab it during your next Target run.
Reduced-lactose option
USDA organic
Reviewers claim it smells better
Another option for sensitive tummies is the Happy Baby Organics Sensitive Infant Formula. You can grab this formula at your local Walmart or schedule a next-day delivery. The retailer will make sure it ends up on your doorstep, which means busy new moms don't have to leave the house. Happy Baby Organics Sensitive Infant Formula features reduced lactose and helps with occasional gas and the resulting fussiness. Parents who have tried the formula report less spit-up, less colic, better bowel movements from their baby, and fewer nighttime crying sessions. Reviewing parents even say it smells better than the other formula options out there, which is just another plus to add to the list.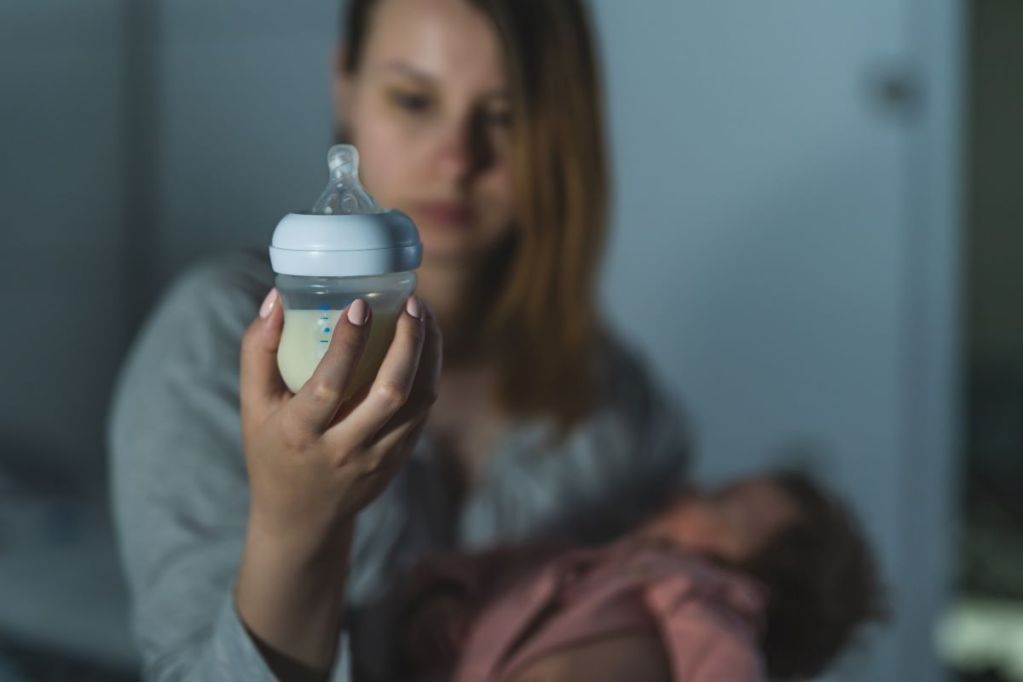 Finding the right formula for your baby's sensitive stomach
If your baby is crying, fussy, gassy, and/or colicky, the culprit could be your baby formula. While finding the right formula does take a bit of trial and error, you could see a huge change in your baby's health, behavior, and sleeping patterns once you find the right one. The first step in finding the right formula for your baby's sensitive tummy is your pediatrician. Once the doctor guides you in the direction of a lactose-free, dairy-free, soy, or reduced-lactose option, we've got the four best baby formulas for sensitive stomachs to help you find the right one for your baby.
Editors' Recommendations