Children feel happy and healthy when they feel safe and loved. They also love — and deserve — to be told how amazing they are, especially on the rough days. Though we could all benefit from a little self-love through affirmations, it's important to start this habit early on with your children.
From making sure your children build up their confidence to keeping their spirits up when life gets them down, these positive affirmations for kids should be said every day.
Every child should say these — always
These quick and simple positive affirmations should be said with your child every morning to let them know each day starts with beautiful vibes only.
I am loved.
I deserve to be happy.
Today will be an amazing day.
I am an awesome person.
When your child is anxious
Some days are just rough. When your child is having a stressful day, there are still affirmations to say to help them feel better, reset themselves, and to know the feeling is temporary.
I am safe.
I am capable of getting through this.
I will try my best, and that will be enough.
For body positivity
While a child's body image seems to be discussed at a younger and younger age, we need to remember how this could affect them in the long term. Start with body positivity as soon as possible.
I will grow healthy and strong by taking care of my body.
My body does amazing things for me every day.
Our bodies are all unique and different, and that is beautiful.
I appreciate the amazing things my body does.
For friendships
True friends are there for each other, and they are there to let each other be their true selves. Children will grow up to have healthier relationships when they understand this about friendships early on.
I treat others the way I want to be treated.
With a true friend, I can relax and be myself.
I will fill my life with positive people.
To help them think great things about themselves
No one has confidence like a toddler coming into their own. All children need to have that level of appreciation for themselves all the time.
There is no one else like me, and that is amazing.
I will use kind thoughts and words about myself.
I will try my best today, and that will be enough.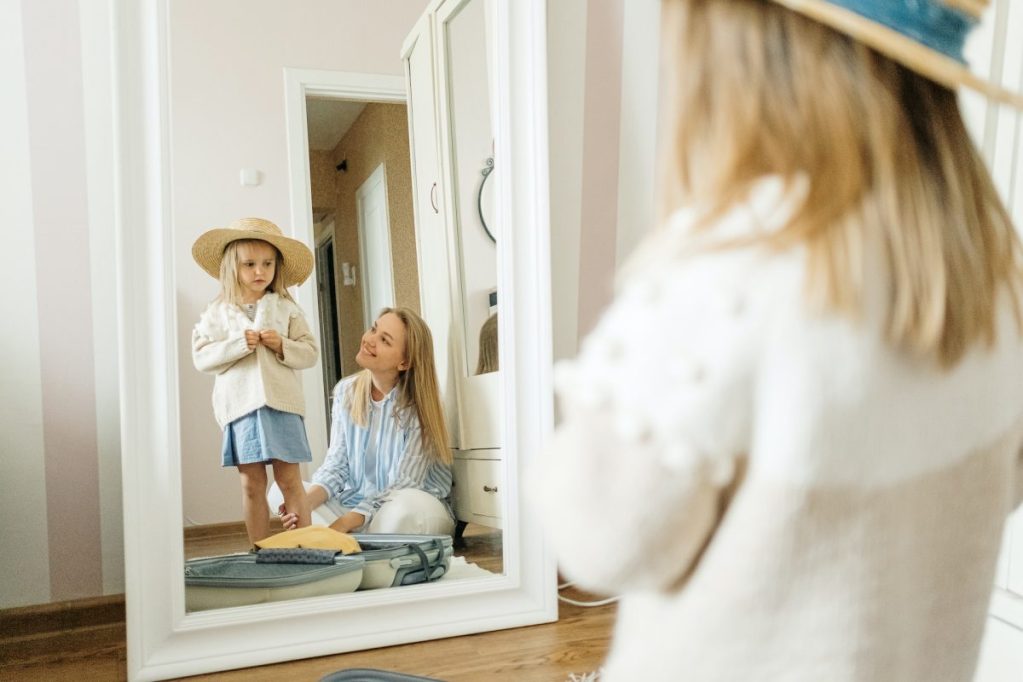 For days they need more support
Even on the hard days, there's some part that is positive. When your child needs a little extra emotional support, remind them of these affirmations.
Today is a new beginning.
Every day has good in it.
I am capable of getting through this day.
I will live in each moment.
Whether your child says these to themselves, writes them down, or has you say the affirmation with them, the important thing is that they say them every day. The repetition will become their truth, and your child will feel happier and healthier about themselves. Rotate through your child's favorite ones and give them the emotional support they need and deserve. And if you happen to find any you like, make them a part of your routine as well.
Editors' Recommendations