There comes a time in every Jedi follower's life when they get the sacred joy of introducing their own children to galaxies far, far away — those galaxies being Star Wars. Sharing the shows and movies you watched as a child with your own kid can be a great experience. If you've been waiting for the opportunity to share your love of all things lightsaber and droid with your kids, we have a few tips and tricks to help set the mood and create a special screening for both of you.
A few specifics we will touch on include:
How to select the perfect show or movie to begin with
Special snacks and drinks to complete the overall theme
Tips for preventing over-binging and burnout
With Disney's purchase of the Star Wars series from Lucasfilm, and its addition to the Disney+ universe, the generations of fans are becoming younger and younger. This, in turn, gives parents a chance to open the door to the Skywalker saga much sooner. This can excite and also scare some parents, as some of the themes and storylines in the films and shows are not geared toward younger audiences. Lucky for moms and dads of the younger groups of fans, there are animated and less graphic options to share first before jumping feet first into each episode/film. Let's get into it and start "nerding out!"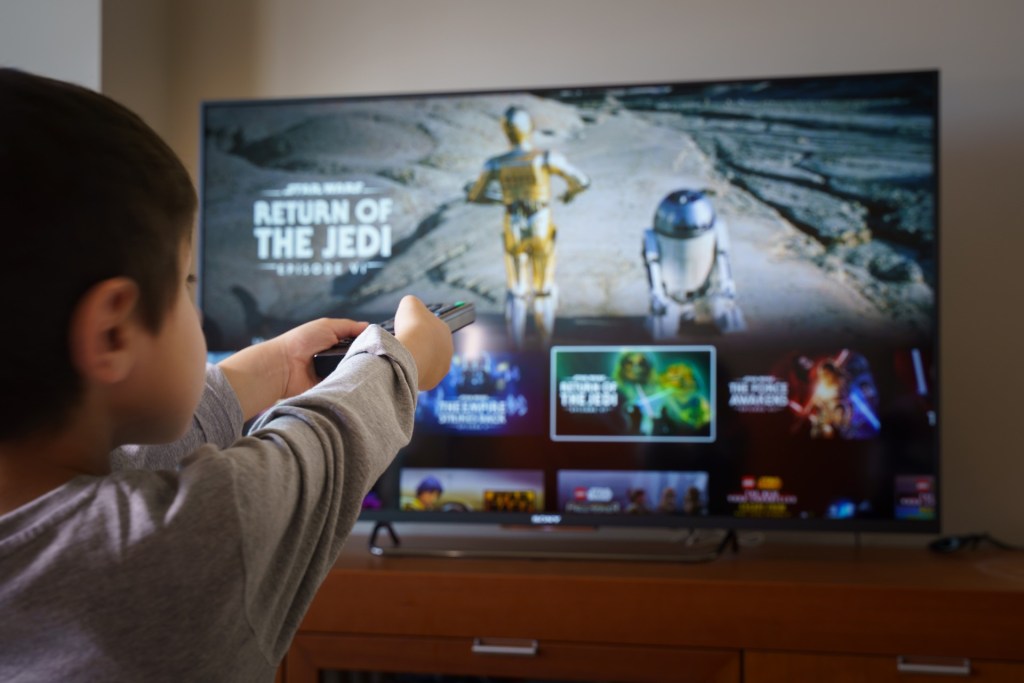 Searching through the galaxies
When it comes to selecting the perfect place to begin watching Star Wars for the first time, certain die-hard fans differ greatly on the viewing with which to begin. Some say you must experience Star Wars in chronological order. That order is technically backward from their release dates. Still, it does make the most sense to some when it comes to understanding the timeline — allowing newcomers a chance to follow the characters and storylines a little easier. Opposing sides are equally adamant that watching them in order of their release dates is perfectly fine. In fact, screening them in order of their release gives your kiddos the same type of firsthand experience you had as a child.
Whichever you decide, selecting the movie or show to start with will vary depending on your child's age and maturity levels. If your kiddos are excited and ready to start their journeys into the far reaches of space at an early age, a lesser rating — such as G or PG — may be the way to go. There are many Star Wars animated series available for smaller ones to enjoy, such as:
Rebels
The Clone Wars
Resistance
Additionally, the original films (Episodes IV-VI), such as A New Hope and The Empire Strikes Back, are appropriate for most kids over the age of 6 or 7.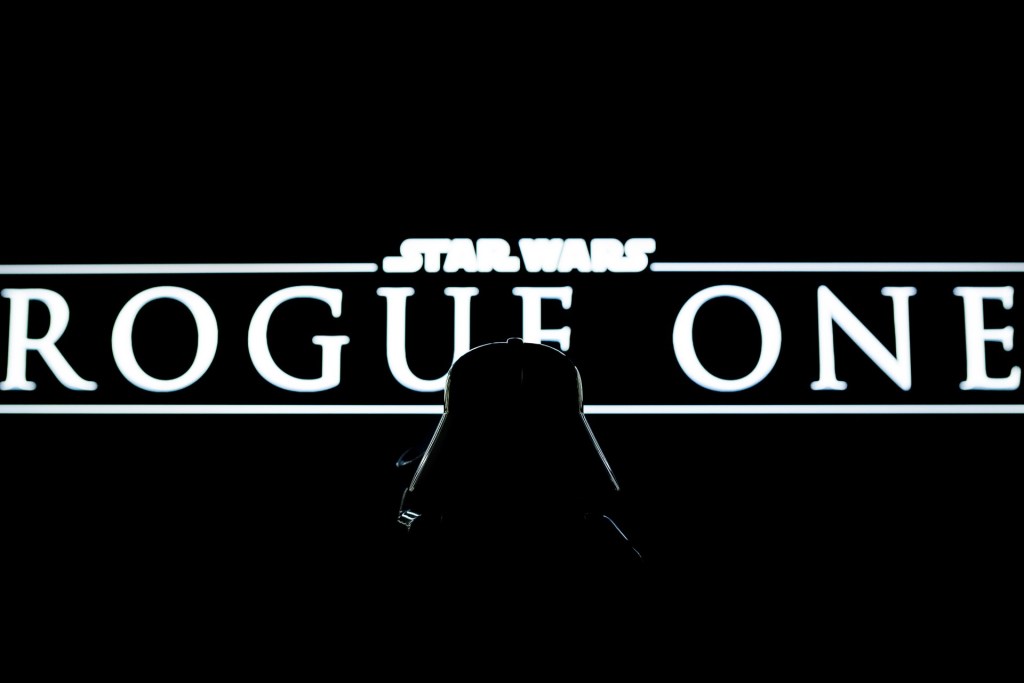 From bantha milk to Jello-O carbonite
Certain food items featured in the Star Wars saga films can seem downright gross if you think about them. While it's true that these menu selections are derived from alien planets and galaxies, some little ones really like and enjoy immersing themselves in that adventure wholeheartedly. If your child wants to delve into the world of Ewoks, star cruisers, and stormtroopers, then we have a few suggestions for fun food and drink options to serve to bring the whole affair full circle:
Lightsaber pretzel rods: These snacks couldn't be easier! Simply melt colored white chocolate pieces slowly in the microwave, dip each rod into the melted chocolate, and place on a parchment-paper-lined cookie sheet. Allow to cool completely, and enjoy! (For full effect, we recommend using red, blue, or green shades.)
Frosted bantha milk: This fun little foodie nod to Tatooine involves berry-flavored blue drink packets and ice cream to make a chilled, delicious drink to enjoy while your littles learn about Luke and Leia, Yoda, and Obi-Wan. Best of all, this recipe makes three drinks and can be easily doubled for larger groups or even a Star Wars-themed sleepover party.
Han Solo suspended in carbonite (Jell-O): As every good Star Wars follower knows, Han was once Jabba the Hutt's prisoner. As a fun and silly snack to serve, this easy-to-do dish can be made with your kids as a cooking and learning experience. And who doesn't love a see-through dish with suspended action figure included?
The Death Star wasn't built in a day
Initially, it may seem like fun to binge-watch every Star Wars movie in the franchise to bond with your kids. However, it is likely best to just stick with one movie — or a few episodes of a show — at a time. It's possible for Star Wars newbies to become overwhelmed very quickly by introducing so many new characters, stories, planets, and villains.
It would go a long way to help them retain all this new information if the shows and movies were introduced slowly and steadily, versus trying to cram as many viewings in one weekend as possible. (Besides, this way, you get to spread out the bonding experience.)
To say that many parents have a deep love and connection with the Star Wars franchise is a real understatement. So many of us have fond memories of taking up arms against the dark side as children and simply want to pass on that wonderful world of characters and stories to our own.
With the addition of Star Wars: Galaxy's Edge at Disney World and Disneyland, to the abundance of shows and movies available on streaming platforms, it's likely your kiddos have already been exposed to some form of Star Wars. So why not pick a good one, make a few themed snacks, and get comfy on the couch to pass on the beloved tradition of fighting evil and beating the odds with your kids. And as always, may the Force be with you.
Editors' Recommendations