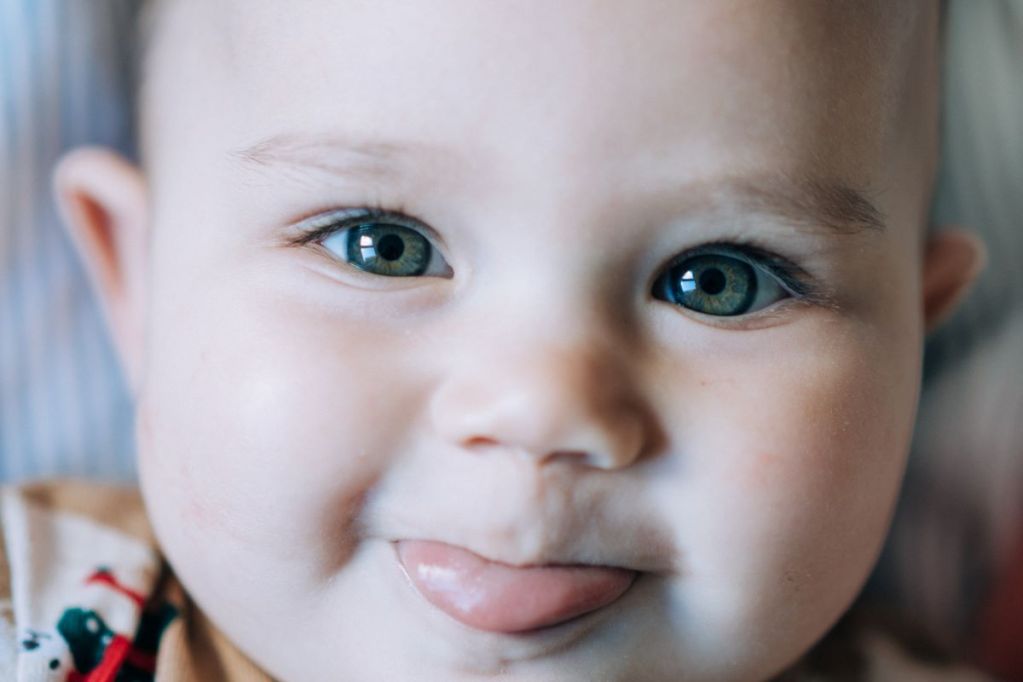 Ready to get twisted? With tongue twisters that is! November 12 is National Tongue Twister Day, but you don't need to put those pickled peppers Peter Piper picked in a pot nor do you need to save tongue twisters for the fall. Tongue twisters have been around for ages and are simply a phrase that's hard for people to say clearly, especially when spoken quickly. Of course, tongue twisters don't have meaning and they're always a laugh, but did you know tongue twisters for kids can actually be helpful?
Benefits of tongue twisters
Many people might think of tongue twisters as a silly thing to do at a party. The big laugh always comes when someone says a tongue twister incorrectly. Sure, tongue twisters are fun, but saying them does serve a purpose, especially for the kiddos. Don't worry! Our tongues won't get twisted talking about these surprising perks of tongue twisters.
Pronunciation
Since people try hard to say tongue twisters correctly, the practice actually helps speakers to articulate clearly and work on word pronunciation.
Developing speech muscles
Yes, people have speech muscles, and saying tongue twisters can help develop the muscles in the tongue used in pronouncing words. This's why tongue twisters are a great way to warm up those speech muscles before an oral presentation. Tongue twisters are also used to help kids and adults with stuttering.
Improve reading and language skills
Another added benefit of saying Sally sells seashells by the seashore is that tongue twisters for kids help improve fluency when speaking. Tongue twisters also expand vocabulary. Both of these perks translate into enhancing reading skills.
Learning English
Teachers often use tongue twisters in class with kids for the reasons previously mentioned. Tongue twisters are also a wonderful tool for kids and adults learning English.
Popular tongue twisters for kids
The key to saying tongue twisters is to try to say them three times fast. That's usually where tongue twisters trip up people, though some of us have difficulty saying them slowly. Here are a few popular tongue twisters to use in the car with kids, at a party, or just because.
Which witch is which?
He threw three free throws.
A snake sneaks to sneak a snack.
How much wood would a woodchuck chuck if a woodchuck could chuck wood?
If a dog chews shoes, whose shoes does he choose?
Nine nice night nurses nursing nicely.
Four fine fresh fish for you.
I saw a kitten eating chicken in the kitchen.
Six sleek swans swam swiftly southwards.
We surely shall see the sun shine soon.
Classic tongue twister
If you're looking for a classic tongue twister, get ready to pick those pickled peppers. The complete tongue twister is a long one and great for a pre-speech warmup for kids or adults.
Peter Piper picked a peck of pickled peppers.
A peck of pickled peppers Peter Piper picked.
If Peter Piper picked a peck of pickled peppers,
Where's the peck of pickled peppers Peter Piper picked?
Try saying that one three times fast! Your tongue may get twisted.
Writing your own tongue twisters
Tongue twisters are super fun and kids will get a kick creating their own. It's not hard. Tongue twisters all have alliteration, consonance, and assonance. Alliteration is putting words together with the same beginning sound. Consonance is how consonants repeat within a word or phrase like Sally sells seashells. Assonance is a group of words strung together that include the same vowel sound. Repetition also plays a part in tongue twisters. When creating your own tongue twister, play with the words and the sounds while trying to create a story like that woodchuck chucking wood.
Tongue twisters for kids are, of course, fun and can get the kiddos giggling. Let's face it. Tongue twisters make adults laugh, too. That's probably why there's a whole day in November devoted to twisting our tongues. Turns out, though, saying tongue twisters has benefits, as well, especially for developing language and reading skills in kids. So, keep picking those pickled peppers.
Editors' Recommendations