The back-to-school season brings its own level of anticipation. When you think of lunch boxes and the different types of supplies needed for one student, it's enough can make any parent's head spin. However, with a little planning, you can help your kiddos to make that transition back to the classroom with ease.
So, to get them off to a great start, we compiled a list of back-to-school necessities and clothing essentials for kids and teens.
Jackets for layering
Any back-to-school clothes shopping list should include outerwear that not only protects against the cold but can also be useful for layering.
When it comes to outerwear, the LANBAOSI kid's winter lightweight puffer jacket proves to be a versatile option. One important tip to remember is to purchase a puffer that is a half to one size larger. This allows for growth spurts and layering over hoodies when necessary.
An ample supply of clothing
Additionally, each season that falls within the school year will bring its own need for back-to-school clothing essentials such as:
Short- and long-sleeve tops
Pants and jeans
Shorts for warmer weather (depending on your school's dress code)
Socks
Underwear
Ideally, your child will have enough "school outfits" or sets of uniforms (if required) to where you're doing laundry once a week to save time, but twice a week is not a bad routine, either.
If uniforms are part of your back-to-school clothes shopping list, then three to four sets might be sufficient or two to three sets if your school observes "casual Friday." And don't forget that younger siblings can also inherit the gently used clothing.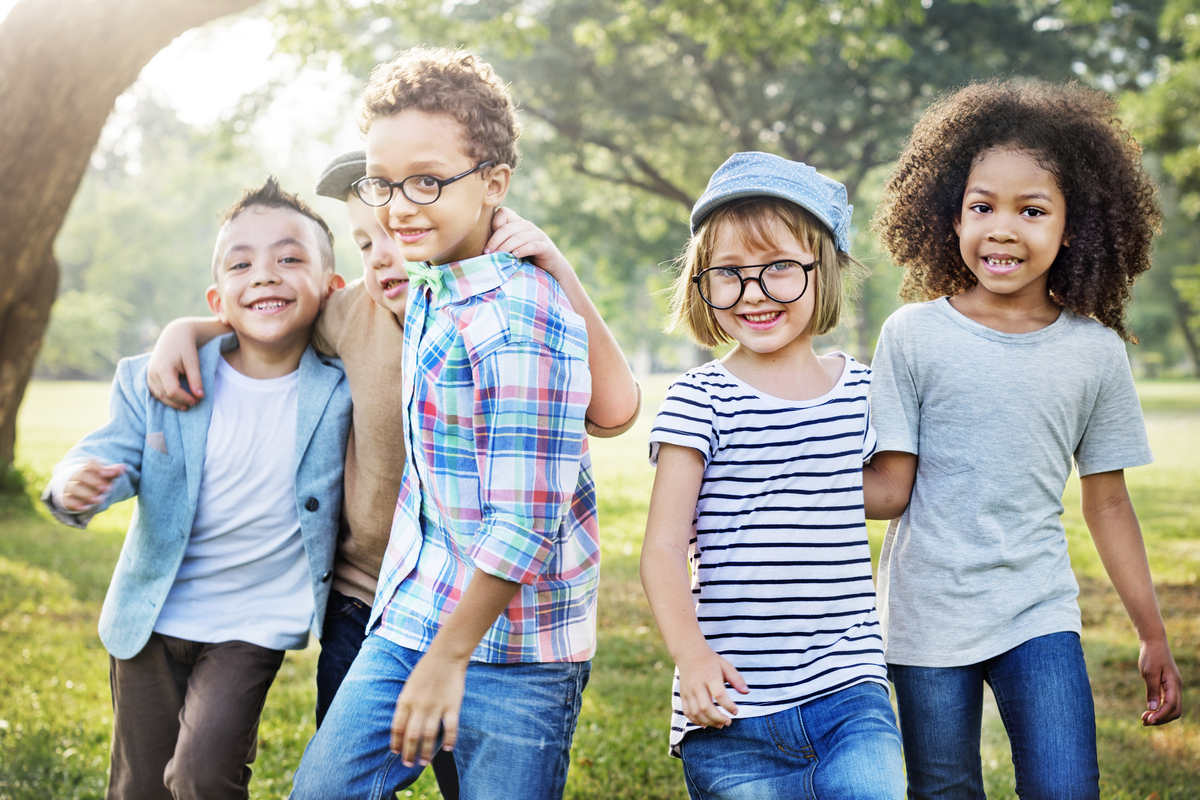 Getting into gear with sportswear
Aside from the clothing for the day-to-day routine, your kiddos might need shorts and extra T-shirts if they take a PE class where they're required to dress out or if they practice sports after school.
In addition to gym clothes, like basketball shorts or joggers, they also need an athletic shoe that provides solid support and shock absorption. Likewise, a durable gym bag would be a wise investment for your young athlete to keep up with their gear.
Taking the next step with cool, comfy shoes
The types of shoes that your children need depends on their activities in and outside of school. As part of the back-to-school clothing essentials, what your child needs is a shoe that fits well and can strongly support the wide or narrow width or high arches — along with a young and energetic spirit.
For example, tennis shoes, like the Keds School Days II Sneaker, definitely fits (no pun intended) all these criteria. Depending on the style, they work well for most occasions that call for casual or a cross between dressed-up and comfortable. Their durability withstands your child's outdoor play, as well. Otherwise, two pairs — one for play and a pair of dress shoes — would do the trick.
Toting in style
Once the clothing part is in order, check if your child or teen has a proper backpack. Although they rarely survive for more than a year due to some rough handling, you can still find some durable options that your child will love. For example, this Everest backpack comes in a variety of colors that makes it quite appealing for all ages.
Organizing like a pro
Also, your scholar will need a binder for any notes and assignments. So, we recommend a sturdy durable binder. Some features to consider are:
Weatherproof outer cover
Easy-open rings that won't pinch small fingers
Built-in pockets
And don't forget the folders, dividers, and plenty of loose-leaf paper and pencils. In fact, for frequently used items such as writing utensils, erasers, glue, and paper, you might consider purchasing them in bulk to last until the end of the semester. This helps to save time by avoiding frequent trips to the store for school supplies.
Staying hydrated in style
When cold and flu season starts, the last thing you want your children to do is to use the water fountain — even if they are careful. Plus, times are changing regarding the old rule of not having a water bottle on hand, especially when it means fewer absences. Moreover, it's a necessity after PE or sports practice.
To make sure your kids always stay hydrated, you can equip them with a water bottle that's just the right size to fit in a backpack or in their locker.
Keeping up with the latest tech
Another aspect is to consider is the fact that schools have increasingly incorporated technology across the curriculum. This means that students, even as young as elementary age, will be utilizing an electronic device with internet connectivity to complete assignments and projects. Hand-held devices, like tablets, prove to be effective and easy to carry from one class to the next.
In case your kids need a new tablet so they can follow their studies, here are some choices:
Last but not least, students of any age would benefit from using noise-canceling headphones to block out distractions.
So, these items are just a few ideas to get your eager scholar on his or her way to a great year. Once the first day arrives, you will have an even clearer idea of what exactly your kiddos will need based on notes from the teachers, but it's always better to start off prepared with the basics.
Editors' Recommendations