This content was produced in partnership with ECOVACS
We know just as well as anyone that when you're dedicating most of your time to nurturing a baby or small children, you don't have much time for anything else, let alone to devote to a thorough cleaning. But the good news is that thanks to modern technology, you don't really have to. Allow us to explain. With the right smart vacuum and mop combos, your floor will be automatically cleaned, and all related maintenance handled, without you ever having to lift a finger. You can spend more time with baby, or more time getting a nap in if you're lucky, while the vacuum does all the work. Smart vacuums don't have to be expensive or break the bank either, especially thanks to a run of discounts being offered during the ECOVACS Prime Day deals. Now's the perfect time to grab one and let it handle all the cleaning for you. To save you a little more time, we've also rounded up the best deals available now. Why not take a peek?
ECOVACS DEEBOT N8 PRO+ — $300, was $700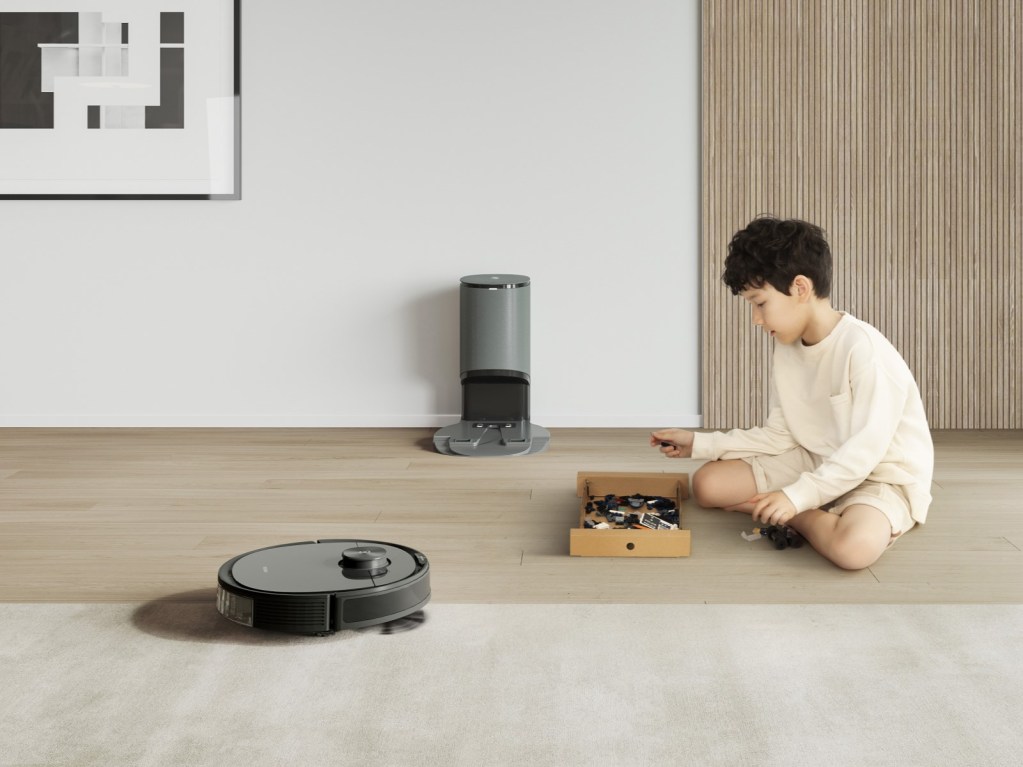 You're probably allocating most of your funds to baby and kids supplies, like diapers, formula, toys, foods, and maybe other perishables — like baby soap. That means you don't have much to spend on a smart vacuum especially if you want to stay in budget. If this describes you, don't fret, ECOVACS' N8 PRO+ is an entry-level vacuum and mop that offers a host of intelligent features, for a low price. But get this, thanks to the Prime Day deals available, you can save $400 right now, grabbing the N8 PRO+ for just $300, which is its lowest price ever.
What can it do? Well, let's talk about that a little. It's a capable and convenient smart vacuum and mop combo that will clean your floors, and mop them, with no effort from you whatsoever. Plus, it's compact and perfect for small living spaces, as it won't take up too much room. The Alexa-compatibility allows you to command it with voice controls, or you can use the app.
With multi-floor mapping, intelligent laser navigation technology, and obstacle avoidance built-in, you don't have to worry about it getting stuck somewhere and it will always finish cleaning before returning to its dock. That way you can spend more time and focus on who matters most, your little ones, and all without abandoning your home to the dirt and debris. The mashup of great affordability and great functionality explains why the N8 PRO+ has become the top choice for over 500,000 users.
ECOVACS DEEBOT T20 OMNI — $1,000, was $1,100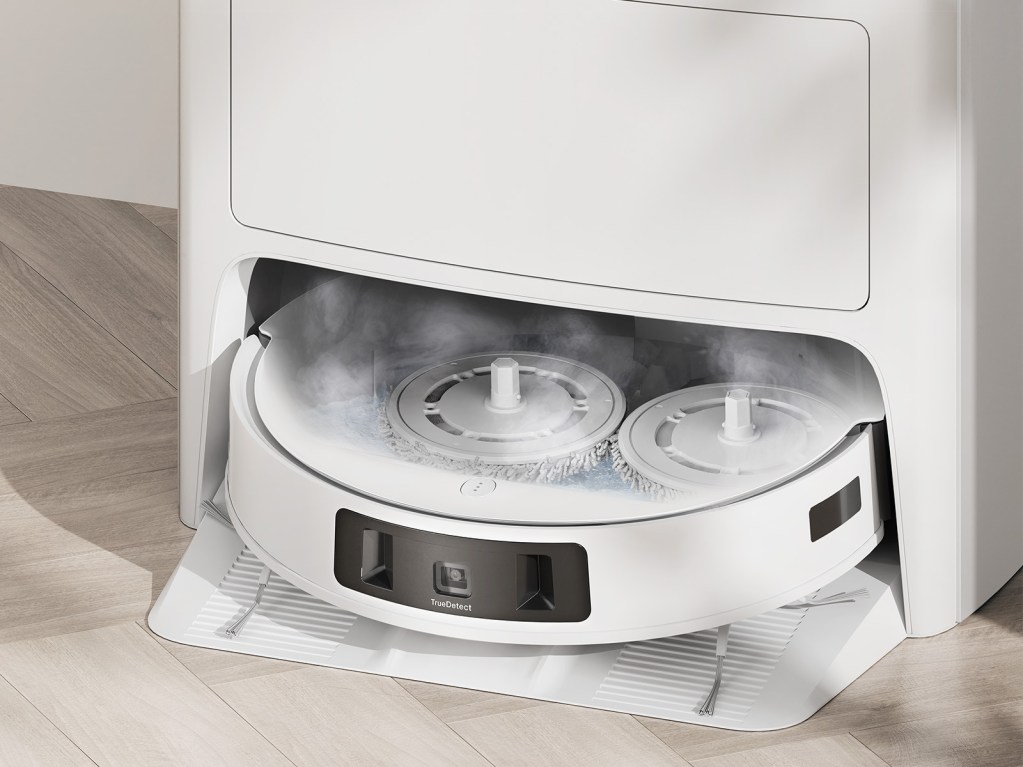 Let's face it. With most smart vacuums there's at least some small task that you need to do. Vacuum and mop combos, for instance, will require you to clean the mop attachments after each cleaning unless you want the floor to get dirty with each run. That's not the case at all with ECOVACS T20 OMNI, because it's the industry's first robot that offers hot water mop washing with the dock. When it returns to its dock after cleaning, the mops are automatically flushed with hot water. You don't have to do it yourself.
But that's not all. You also get auto hot air drying, auto emptying, and one-tap self-cleaning, so you can spend more time doing what you love, or with who you love most, instead of monitoring or maintaining the system.
Beyond that, it packs a ton of cleaning power and support. 6,000 Pascals of suction power, complemented by the rubber brush will make sure your floors are truly scrubbed and cleaned with every run. Auto adjusting suction power matches the right amount of suction to the floor type, so on something like carpet that needs a deep cleaning, the power is increased. Deep edge cleaning will get close to the walls and in corners, so you can say bye to dust bunnies, pet hair buildup, and other nasties. You'll love this bit most, however. With the Prime Day discount the price is at an all-time low.
You'll be interested to know that within the first 10 days of its launch the T20 OMNI was awarded the New Release Label, and now has the Amazon's Choice Label. Moreover, the T20 Family has sold 170,000 units worldwide since it was launched four months ago. While the discount is not as significant as some of the other offers, the deal price of $999 is great value for such an advanced OMNI product.
ECOVACS DEEBOT X1 OMNI — $900, was $1,550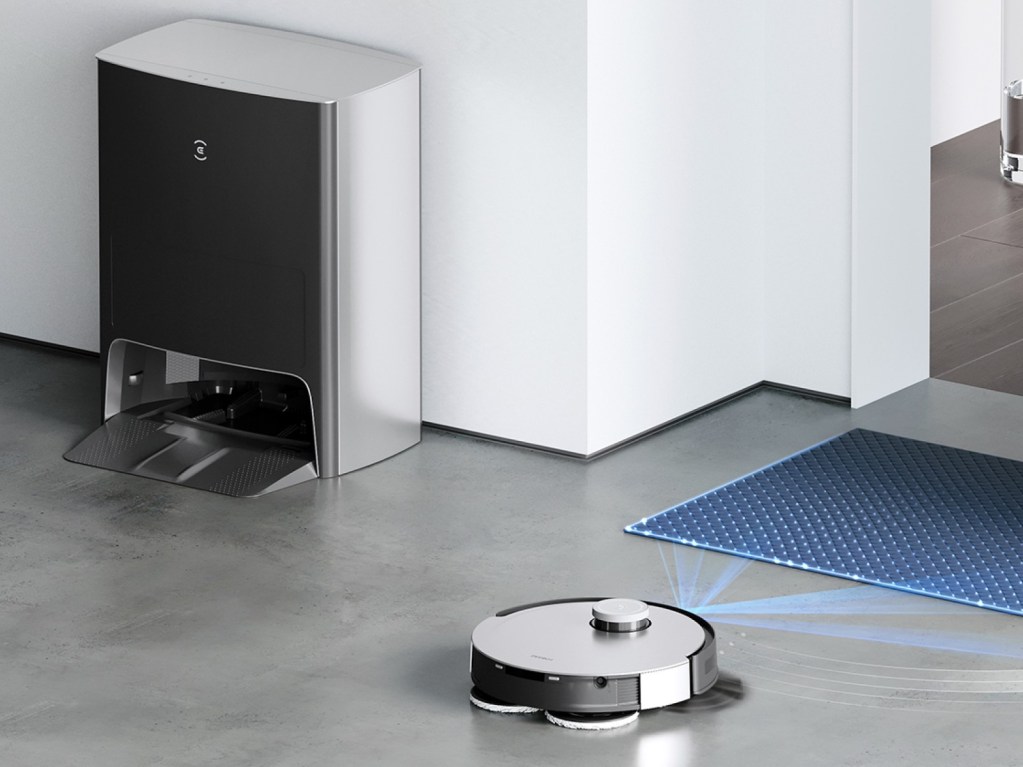 The DEEBOT X1 OMNI takes everything to the next level, because it's one of the most advanced vacuum and mop combos that ECOVACS offers. It has become a household top choice for 1,000,000 families based on cumulative worldwide sales.
The AIVI 3D navigation technology delivers industry-leading support, and it will navigate just about any space, even crowded, thanks to obstacle avoidance. Baby toys are no problem. Bottles, shoes, socks, pillows, you name it, it's all safe and the vacuum won't get stuck.
The docking station handles auto mop washing, auto hot air drying, auto water refills, and auto emptying to keep your hands entirely free from minor maintenance. If you're busy with baby, or get them down for a nap and want to take one yourself, you can let the vacuum handle everything. You'll wake to a clean home. And the OZMO Turbo 2.0 dual mop rotating system will clean even stubborn messes like spills, so you're in good hands with this vacuum and mop combo. Ever try to scrub up dry formula off the floor? It's no fun. But with the X1 OMNI you don't even have to do it anymore. From parents everywhere, thank you ECOVACS. Did we mention this vacuum is at its lowest price ever thanks to the Prime discounts?
Editors' Recommendations