This content was produced in partnership with Tineco.
When there's a newborn, toddler, or even an older kid or two in the mix, almost nothing comes easy. The auxiliary tasks you need to handle, like cooking or cleaning, can take longer, be infinitely more frustrating, and, quite honestly, exhausting. But there's no escaping the feeling that you're wasting time that could be spent elsewhere, no matter how important cleaning up after yourself and your family truly is. There is a light at the end of the tunnel, some well-earned hope, thanks to a host of Tineco Prime Day deals on smart vacuums and floor washers. Once you grab one of these, you'll never look back. They make cleaning easy, quick, and a much more positive experience overall. Thanks to intelligent features like auto-adjust suction power, they're always ready to clean any mess, wet or dry, leaving no nasty residue or stickiness behind. If that sounds glorious to you, and we don't know why it wouldn't, keep reading because we've gathered up all of the best Tineco deals that are available to shop right now.
Tineco FLOOR ONE S3 Breeze — $240, was $370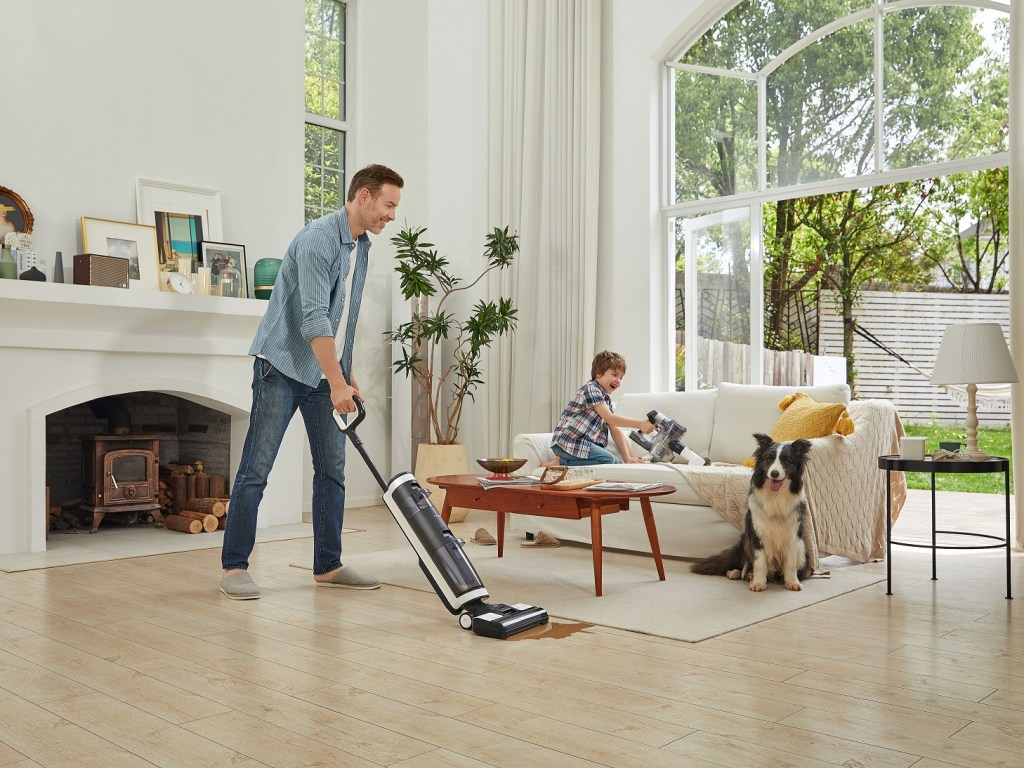 Maybe you're cleaning with one arm, holding the baby with the other, or maybe you're exhausted from being up all night? Whatever the case, the Tineco FLOOR ONE S3 Breeze glides effortlessly across the floor, all while cleaning both wet and dry messes, thanks to a few effective features. For starters, the lightweight design and self-propulsion make it easier to maneuver, even up or down stairs. It detects, vacuums, and washes all in one go, vacuuming and washing hard floors at once. During use, the iLOOP technology efficiently manages suction power, decreasing when not necessary to save battery life and increasing when the floor is dirtier and needs it.
You also benefit from guided cleaning support, all delivered via the LED screen through real-time prompts and voice guidance. That makes it easier for you to manage your cleaning, and you never really have to worry about the cleaning mystery — did the vacuum pick up all the mess or not? It will tell you. Mess-free self-cleaning keeps the brush and tubes clean, as well as odor-free, even after repeated use, so you never have to worry about your device getting soiled whether you're cleaning dry or wet messes.
Tineco PURE ONE S15 Pet — $349, was $500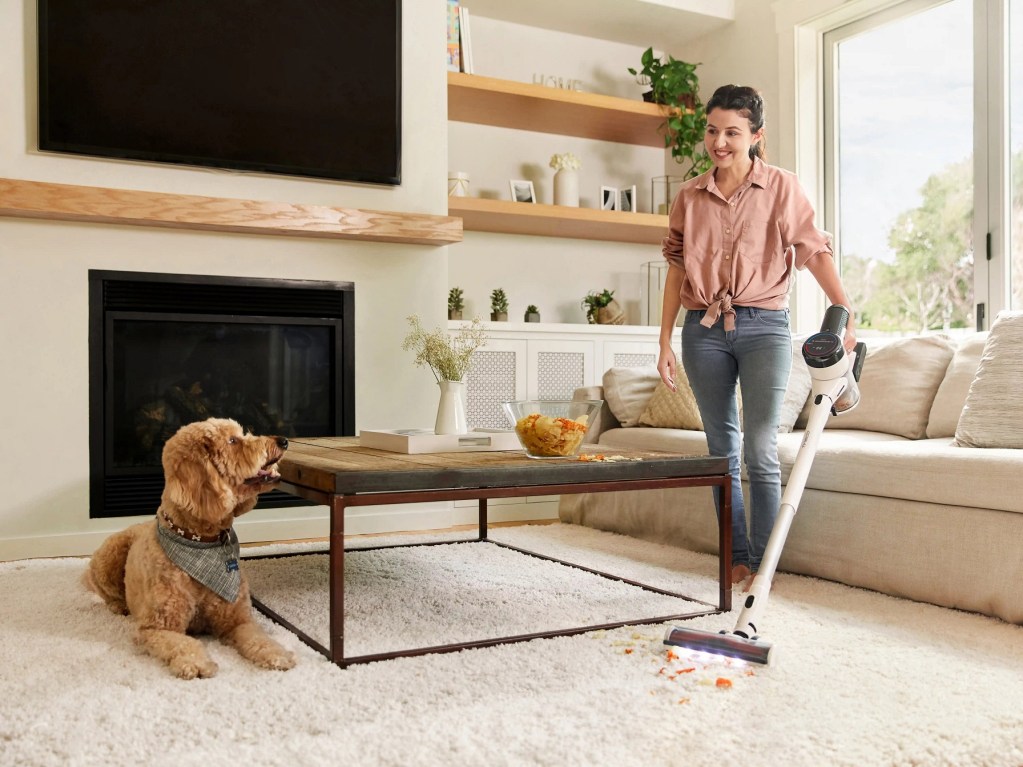 While this vacuum is ideal for pet owners, with power and convenience being key, it would also be right at home in a family residence, especially with messy kids. The PURE ONE S15 Pet is equipped with smart sensors and an anti-tangle power brush to vastly simplify cleaning. No hair or dust will tangle the brush, with its proprietary design, and the V-shaped bristles and dual-comb design support that endeavor too. Tineco's PureCyclone powerful suction separates air and dust to avoid pre-filter clogging. So you can keep on cleaning for longer without running into any interruptions or problems. Plus, the Tineco iLOOP smart sensor also automatically adjusts suction power according to the dirtiness of the area you're cleaning.
Like Tineco's other smart cleaning solutions, the PURE ONE S15 Pet has an interactive display built-in. It will tell you what's happening with the vacuum, like battery levels and real-time updates, and the iLOOP indicator turns from red to blue when an area's debris has been effectively cleared. You can get under furniture and other hard-to-reach areas with the lay-flat design and LED headlight.
Tineco FLOOR ONE S5 Pro 2 — $399, was $600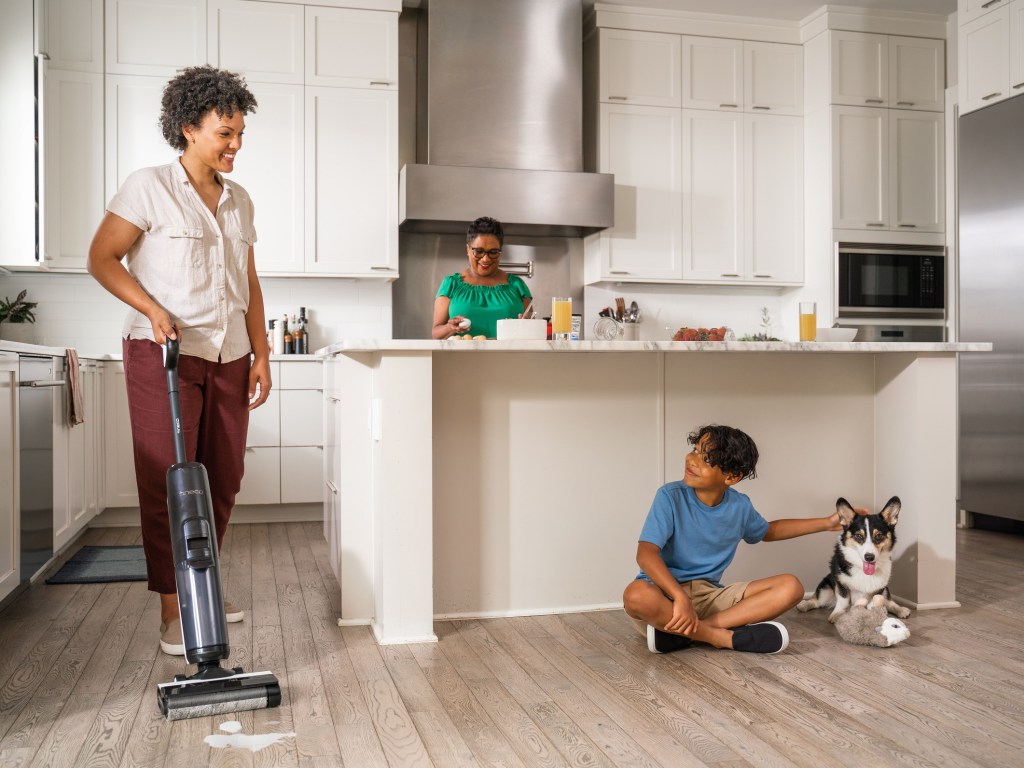 You have other things to do and children to tend to, so the last thing you need is a vacuum that's fussy and always causing problems. The Tineco FLOOR ONE S5 Pro 2 does the opposite of that and makes your entire cleaning experience better and less hands-on. It optimizes the cleaning experience through intelligent features, thanks to smart sensors, a built-in screen for detailed info, and hands-free auto-cleaning support. The auto self-cleaning ensures the roller is clean, flushed, and mess-free, even during use. It also stops you from tracking messes across your floor, especially wet ones.
A 2.1-inch LCD offers real-time cleaning stats and guidance, complete with 3D animation, to make the experience more interesting. For instance, the iLoop ring changes colors from red to blue when the floor is clean. You can also see battery levels, suction power, maintenance alerts, and much more. You can clean for longer thanks to reliable battery life and an enlarged water tank, which is a dual-tank system, by the way, separating the clean and dirty water. Of course, we can't forget to mention the brush roller that cleans against walls and hard-to-reach corners. You can get in and out and back to baby or grab a quick nap if you're lucky.
Tineco FLOOR ONE S7 Pro — $639, was $800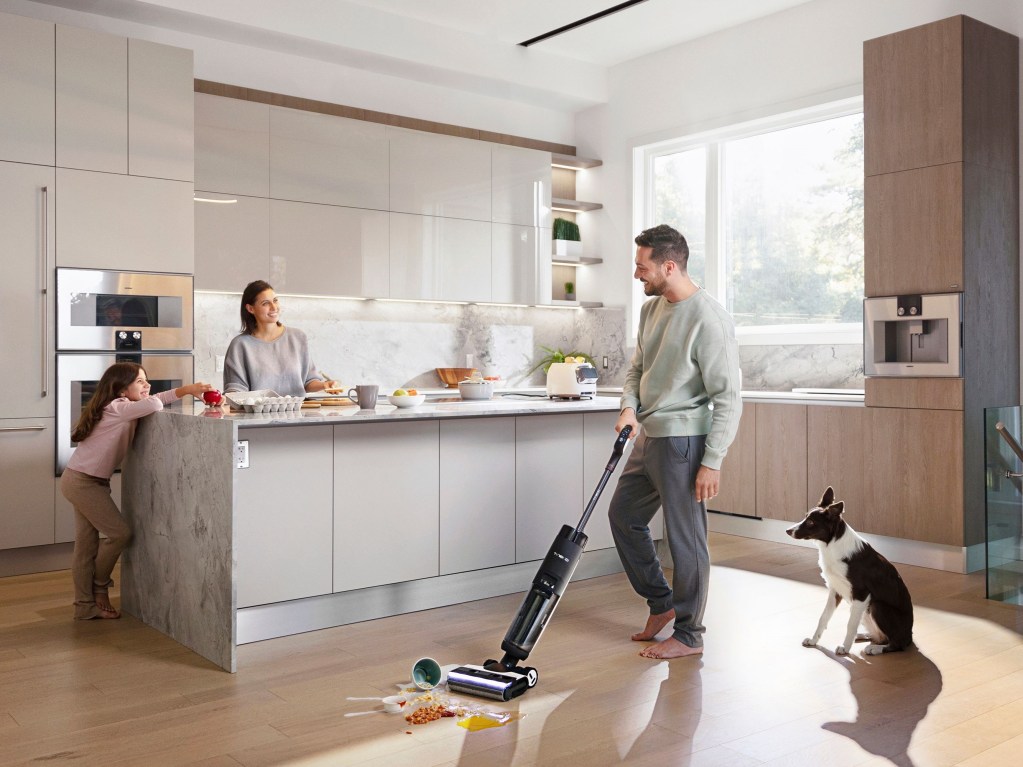 Sometimes, you just have to take on a challenge with the most advanced tools and equipment you have, and in this case, that's Tineco's FLOOR ONE S7 Pro. Cereal, milk spills, juice, none of them are a problem, this ultimate floor washer can handle it all. Advanced engineering provides some of the smartest features on offer, and that translates to less work for you in the long run. Starting with the SmoothPower self-propulsion system, which helps the vacuum glide easier, and expanding to the novel dual-edge cleaning roller and floating scraper tech, this unit does it all. Unique MHCBS technology delivers constant brush cleaning by adapting to the roller thickness and continuously squeezing it during operation. It keeps the roller clean for longer, despite cleaning spills and messes, so that you're not making things worse and you're truly finishing with a spotless clean.
Great for any home size, the FLOOR ONE S7 Pro has a 40-minute runtime and utilizes the iLOOP technology to adjust suction power. That power increases as needed but also decreases to conserve battery life. A high-capacity water tank reduces the number of refills you need, so you can clean for longer. Moreover, a vivid 3.6-inch LCD screen tells you everything you need to know at a glance through real-time updates and status info.
Editors' Recommendations