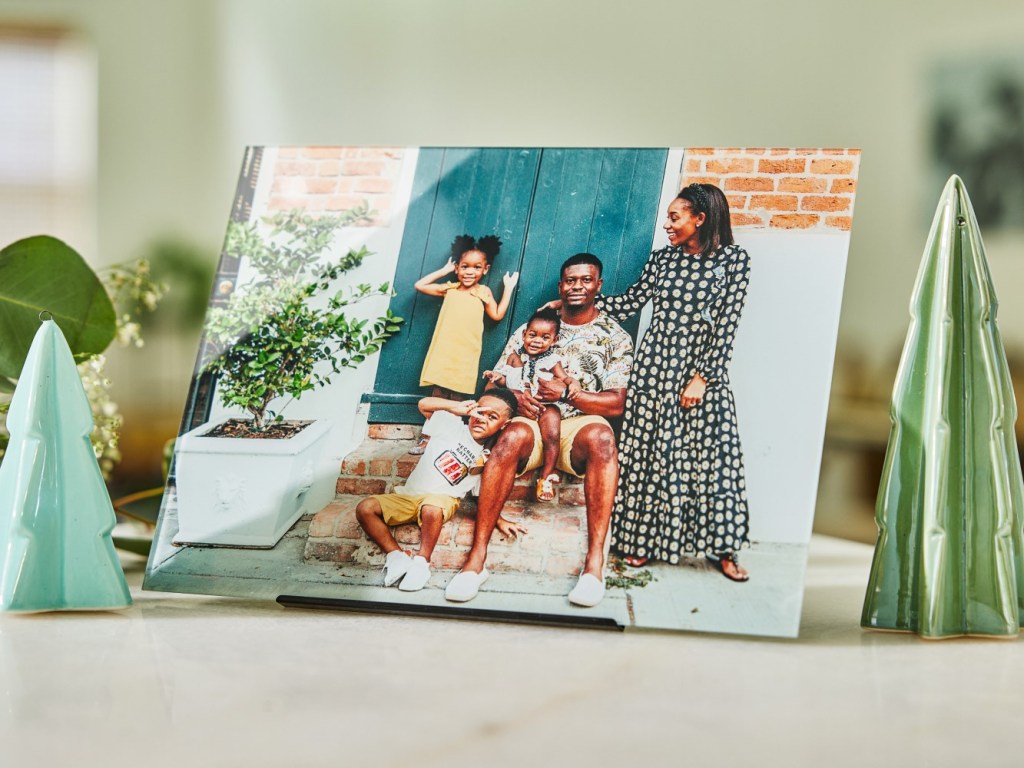 This content was produced in partnership with Fracture.
Photos can be printed on a wide variety of items, like paper, canvas, and even small goods, including mugs, shirts, and beyond. But the problem with a lot of these mediums is that they don't last. Photos on a shirt, for example, will fade after repeated washes, unless you never wear the apparel. Photos on paper and print stock can fade, or they can be ruined rather easily — ever spill a beverage on a precious photo before? But what if we told you that there's a way to cherish and memorialize your family's most beloved moments uniquely and beautifully? Cue Fracture, a brand that creates glass prints of the photos you select, in vivid color, and with incredible depth and clarity.
Fracture's glass prints shine more brightly than any traditional photo could ever hope, but they're also, durable, versatile, and customizable — you choose the photo and you can also choose original or matte glass finishes. Your favorite moments with your little one, and those with the rest of your family, can all be printed on a timeless keepsake. If you're interested and want to learn more, keep reading. Alternatively, you can always head to Fracture's site below, to begin building your print(s). NewFolk readers can use code NEWFOLK20 to get 20% off!
Made with sustainable packaging, too, Fracture puts your favorite photos, and your most cherished moments, on a glass print. You can choose between single prints in varying sizes, or photo walls, which are stylish arrangements of glass prints that come ready to hang. Gift cards are also available, so you can send prints to family and friends for the holidays — they're perfect if this is your little one's first Christmas!
Of course, you're probably wondering how it all works. Fracture takes the photos you upload and prints them directly onto glass. Every print starts as a clean piece of durable glass. When you order a photo, that glass is cut and hand-prepared specifically for the size you've chosen. Color ink is then sprayed onto the glass and cured with a proprietary UV process. Another bright layer of white ink is applied, directly beneath the color layer, bringing the image to life and adding both vivid color arrangements and depth. Then, a lightweight and minimal mount is affixed to the glass so you can stand or mount the piece.
Everything is handcrafted in the Fracture workshop. Then, before any prints are sent to customers they go through a rigorous final inspection. If the print doesn't match the photo you uploaded, and offer excellent visual fidelity, they'll start again and keep going until it's right.
By having the photos and memorable events printed on glass, they'll last much longer than traditional prints. But the real takeaway here is that they look so much better. They're vibrant, just the right amount of shiny — unless you choose matte — and downright gorgeous. If you're considering ordering some prints for the holidays, you'll want to listen up. NewFolk readers can use code NEWFOLK20 to get an exclusive 20% off! If you order now, you should have your prints in time for the holidays!
Editors' Recommendations