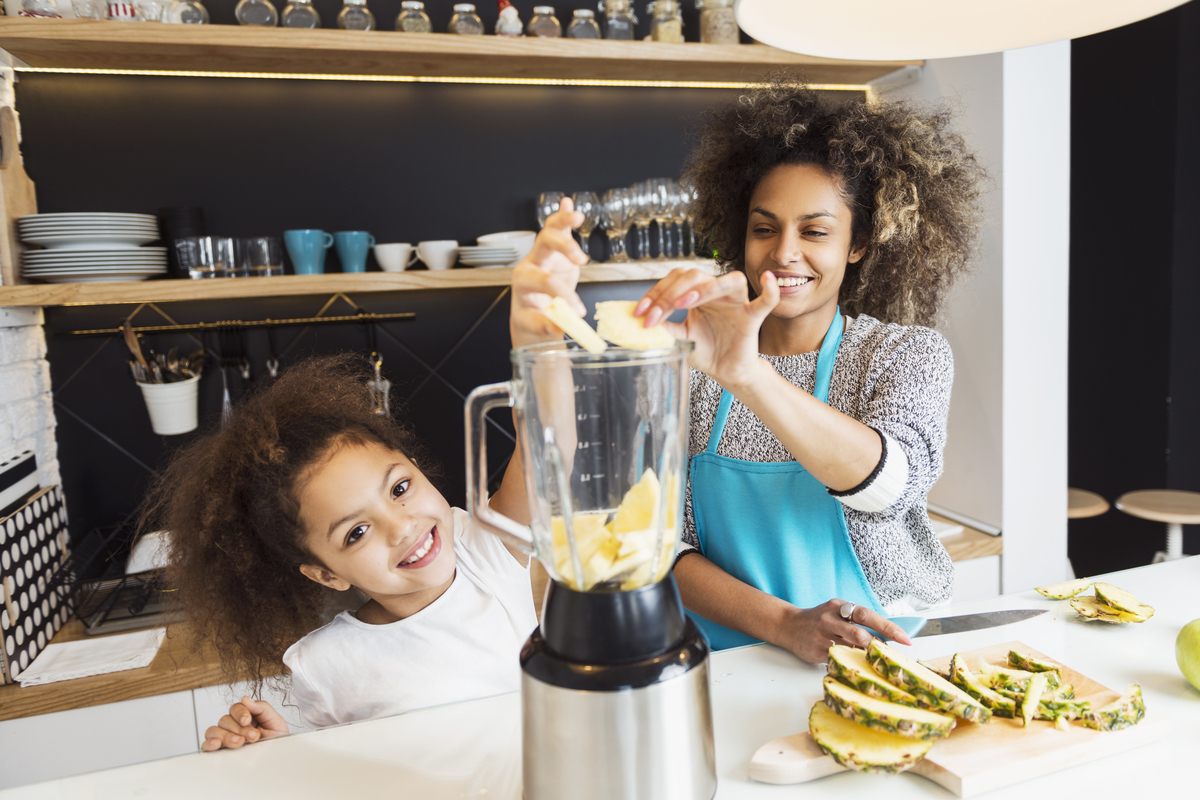 There's no time like the present to stock your kitchen with all the essential appliances you need to cook for and entertain your family with ease. It could be equipment for making baby food or a five-course banquet, but don't get caught halfway through the process without the right tool.
Here we've compiled a list of the 5 kitchen appliances no parent should be without. Even better, all of them check in at under $50. The more of these appliances you have, the more ways you'll have to make your family life as fun, healthy, easy, and budget-conscious as possible.
Food processor. Give a turbo boost to virtually any food prep by automating all that interminable slicing and dicing. There are plenty of different food processor models out there on the market, including several at under $50. Still, none has the sheer capacity of the Hamilton Beach 12-Cup Stack & Snap Food Processor & Vegetable Chopper.
The dual-speed, 450-watt motor can power through the toughest tasks, while the pulsing option gives you maximum control. Chop, shred and puree just about anything. That includes homemade baby food—no more need to guess or worry about ingredients and processing! This model's large capacity and wide-mouth chute let you handle a lot of bulk in no time flat.
Blender. Ready to look beyond your morning smoothie? The Black+Decker Counter Top Blender is a simple option that barely makes a blip on your budget.
Whip up soups, dips, and a host of other creations with the 10-speed motor and six-cup pitcher. Don't worry, though; it can still crush ice and make protein shakes with the best of them. No matter what you make, the pitcher, lid, and blade all are dishwasher safe, so cleanup is always quick and easy.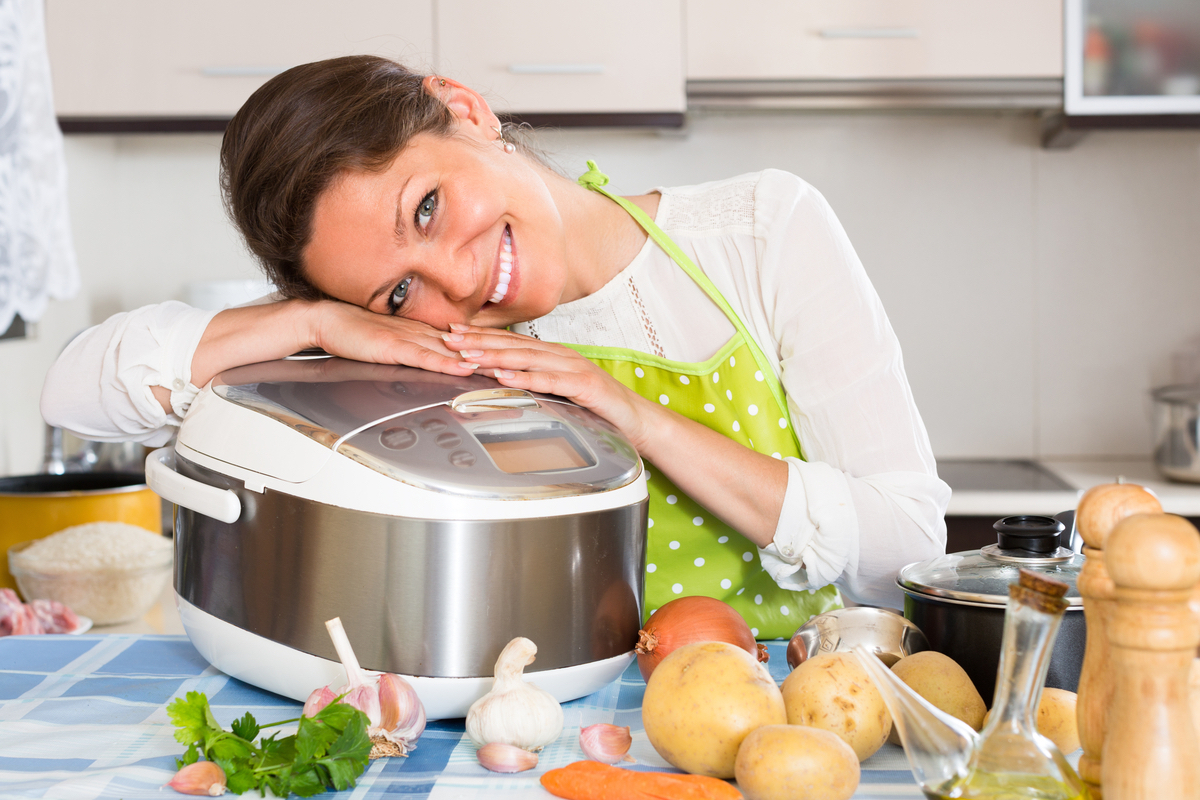 Hand blender. A hand or "stick" blender can do a lot of things traditional blenders can't. Make homemade whipped cream or peanut butter, beat eggs, get the lumps out of your gravy, and get creative with your baby food recipes, all with this handy tool.
The Mueller Austria Ultra-Stick 500 Watt 9-Speed Immersion Multi-Purpose Hand Blender gives you the best of all worlds with power and an ergonomic design that keeps you comfortable and in control.
Toaster oven. Why stick with the standard two-slice toaster when for just a bit of extra space—and a comparable financial investment—you can get so much more functionality with this compact and efficient toaster oven?
The Comfee Toaster Oven Countertop can bake and broil as well as toast. Heat those french fries in a snap, and when it comes time for a big Saturday breakfast, this toaster oven can handle four slices at once. With its space-saving design and easy-to-clean crumb tray, this toaster oven is easy to stow and even easier to maintain.
Slow cooker. It's every busy parent's best friend. Prep your meal the night before or in the morning before work, toss it in the slow cooker, and put your dinner worries behind you. From beef bourguignon to vegan chili, there are thousands of slow-cooker recipes the whole family can enjoy.
For family meals, appetizers, and anything in between, the Hamilton Beach 10-Quart Slow Cooker is right up your alley. This super-sized slow cooker can accommodate any number of recipes—it's large enough to roast a whole turkey!—and with the clear glass lid, it's easy to check on your progress. When it's time to eat, the dishwasher-safe inner pot makes a solid serving dish.
Editors' Recommendations