We're heading into August, which means that the school year is approaching fast, and while we're still a month or so away from the kids heading to class again, seasoned parents know that it's never too early to start shopping for back-to-school essentials. Your checklist of clothes, accessories, and school supplies can get out of control before you know it, but it's important to get your young ones started off on the right foot. Zulily can help by letting you do all your shopping in one place. From clothing and supplies to backpacks and lunchboxes, the Zulily Back to School Shop has everything you need to get the kids ready for the new year. Even better, all New Folks readers can save 15% by merely using the Shop Now link below — the discount is automatically applied!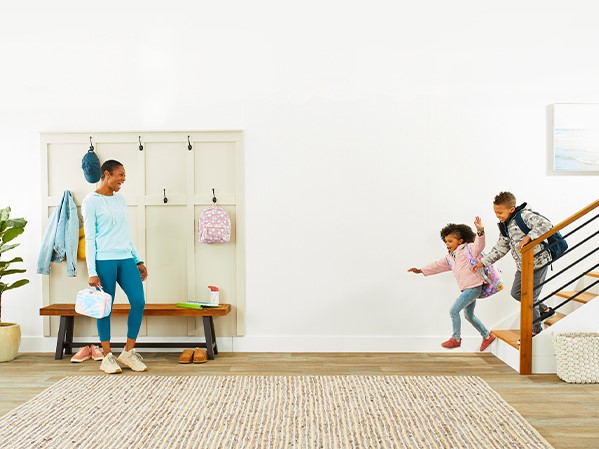 The Zulily Back to School Shop features a huge and rotating selection that covers just about anything that a class-bound kid needs to get the new school year started right. If you're looking to send your student off to school in style, then Zulily has you covered with stylish kids' clothing and shoes from brands like Adidas, Levi's, Sunshine Swing, Joules, Puma, and Millie Loves Lily, among others. Some fresh outfits are a great way to boost your child's confidence, making going back to school fun, and helping them feel their best as they face the challenges of the year ahead.
When it comes to other school essentials like backpacks and lunchboxes, you'll find plenty of that at the Zulily Back to School Shop, too. The selection features backpacks with a huge variety of sizes, features, and styles for kids of all ages, along with lunch bags and boxes, reusable food containers, drink bottles, and smaller organizational items like pencil pouches. The Zulily Back to School Shop even offers snacks and other easily packable food items if you need to top up your pantry with some of your kids' lunchtime favorites.
The Zulily Back to School Shop is a great place to stock up on all the basic school supplies — pencils, markers, paper, notebooks, folders; it's all there — but you'll also find many educational tools and toys that make learning fun. These include sensory toys, puzzles that encourage problem-solving, creativity-inspiring playsets, study aids like flashcards, and playful workbooks that cover topics like geography and math — an ideal supplement for a child who needs some extra practice with a certain subject.
Whatever your kid needs to start the new year right, the Zulily Back to School Shop is sure to have it. The selection of featured brands and available items rotates regularly, too, so be sure to come back and see what else might be available. You've got some time before the school year begins, so now's the time to get shopping. New Folks readers can save 15% just by using the Shop Now link below — the discount is automatically applied!
Editors' Recommendations