Summer is winding down, and it's time to get back-to-school shopping underway. The school supply lists are ever-changing as kids ascend to the higher grades, and it can get expensive pretty fast. Cheap back-to-school supplies are the way to go. You aren't compromising quality, as almost everything is made the same today, anyway. If you're wondering where to buy back-to-school supplies that won't break your bank, we've found six stores with the best deals.
Amazon
Amazon has a vast array of back-to-school products on the cheap. You can find literally everything you need and even stuff you don't. They have great deals on items like the RocketBook, which is a smart notebook where the notes go straight to the cloud. If you are looking for something to help your little ones build their math skills, Amazon is offering MathLink Cubes, which help with introduction to counting, straight through learning multiplication, meaning that these cubes will last you a few years. Crayola Ultra-Clean Washable Markers are a classroom essential, that would make a perfect first-day gift for the teacher!
Walmart
Walmart is a great place to go when you are searching for some great deals on back-to-school supplies. As an example, Pen + Gear Blunt Kids Scissors, which is a two-pack and is less than $1. If you are looking for a good marker set for art class, a 21-count of Sharpie Permanent Markers is less than $10. This U Brands Weekly Calendar Whiteboard is a great way to keep track of all of the kids' extracurricular activities.
Local Dollar Store
If you have a local dollar store, it's a great place to take your child to grab some school supplies that are inexpensive. You can typically find the smaller, more necessary items here, like a box of pencils, a pencil sharpener, pens, paper, folders, etc. Make it a point to take your child to your local store to allow them to pick out items like their own folders and items like graphic-printed pencils. The larger items like backpacks, messenger bags, and lunch pails you can find in a bigger-box type store.
Target
Target's deals on back-to-school items are incredible. If your little one is looking for a lunch tote, the Thermos Athleisure Upright Lunch Kit is a great addition to their school gear and will safely tote their lunch back and forth every day. For under $10, it is a definite must-have if you are sending lunch to school with your child each day. While you are at it, you can add a really cool ice pack to their lunch bag, like the Cat & Jack™ Refreezable Ice Packs in a shark design. With a neat shark design, all the other kids will love this ice pack.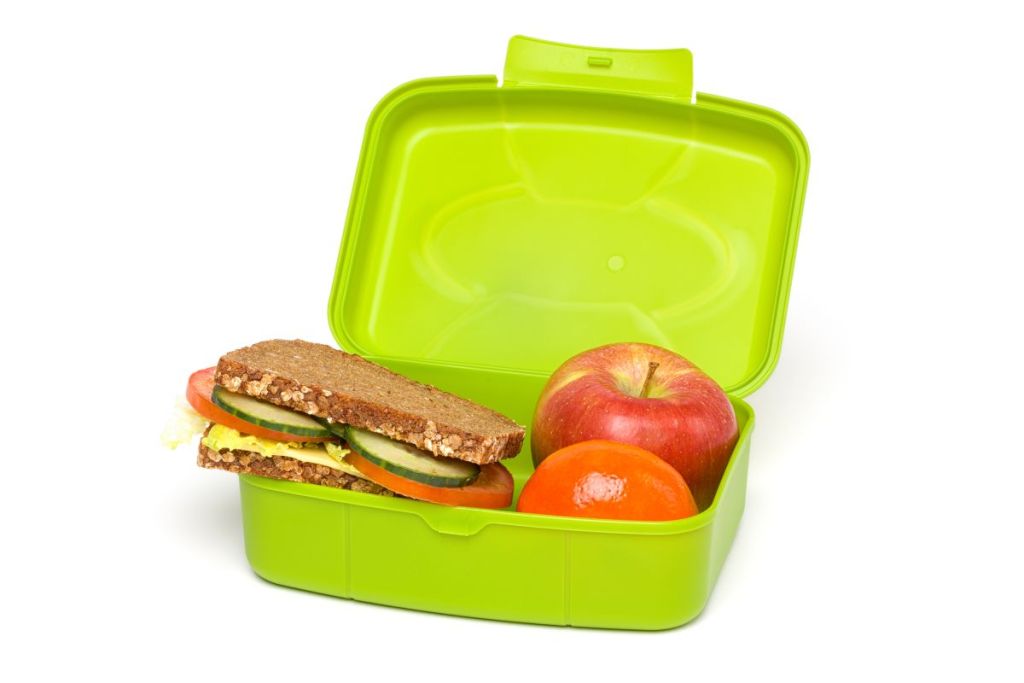 Big Lots
Big Lots is already a discounted store, so you can only imagine the deals that are coming out from them. If you have a newly-minted middle-schooler, they will love this Yoobi Mini Office Supply 8-Piece Kit. They will feel like they are getting older with their own office supplies, and being under $5, it's a steal! Flashcards are a powerful study tool, and you can grab a pack of Bound Index Cards with Orange Cover, complete with 100 pages, and at only $1.50, you can get more than one for each subject. If you are looking for a backpack the "Gotham Guardian" Kids' Backpack is under $10 and gets them ready for the first day of school.
Staples
Staples is practically the back-to-school destination. They typically have incredible deals on back-to-school items during the summer months to prepare for school for the upcoming fall. If you have a child that is heading into a grade where they need to begin working with calculators, the Texas Instruments TI-30XIIS 10-Digit Scientific Calculator is a good place to start. It is under $10 and a great buy. Do they need pens? BIC Round Stic Xtra-Life Ballpoint Pen has them covered with a 60-pack for under $10.
When the time comes to shop for back-to-school, these are some wonderful places to start with. They are constantly running promotions for back-to-school supplies, and they have some really great items that are on sale. You can find almost anything that you are looking for at these amazing stores. Now is the time to stock up on the essential items that your child needs for school, and you can even pick up some supplies for the new teacher, too. They always appreciate items for their classroom. Grab these great deals, now.
Editors' Recommendations