What happened to the good old days when back-to-school shopping meant getting every crayon color known to humankind and trying to find a "My Little Pony" or a "Spider Man" backpack? Well, time passes quickly. The next thing you know, your little person is wrapping up the final year of elementary school or your tween is now going into middle school. This means that they will want a little more say-so in the backpack selection. No worries. We have found some cool teen backpacks that both you and your student will love. Not only are they stylish, they're also perfect for organizing and hauling books, devices, supplies, and other necessities.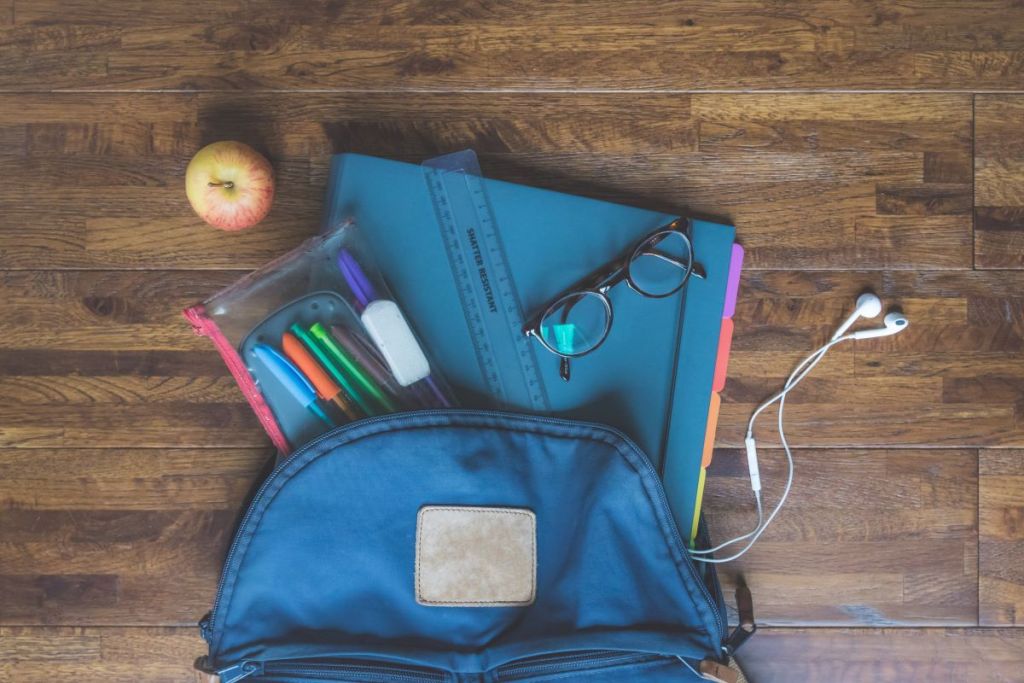 Backpacks for teens and tweens
What do you get when combine a quality design that tweens gravitate towards with enough compartments to hold… well, everything? The J World Backpack is sturdy and lightweight with three compartments that have zipper closures. The front compartment is compact enough to carry a cell phone and has smaller pockets for other supplies and compartments specifically designed to hold writing utensils. The two larger pockets can hold notebooks, binders, and even a laptop safely. The middle compartment also has a tablet sleeve. Plus, the shoulder straps are padded and adjustable. A sternum strap is also included. Among the many practical and stylish backpacks for teens and tweens, the J World has its own perks.
How many kids do you know carry around their own charging station? If you opt for the BAGSMART backpack, your tween will be one of them. One aspect that you'll expect to find in the latest backpacks for teens and tweens is a modern take on convenience. This backpack has a USB charging port on the side. Also, your front pockets serve multiple purposes from holding pencils and other small items to clipping and hiding a house key. The spacious middle pocket holds books and compact devices. Additionally, the back pocket can hold a laptop and a tablet, and you'll find another USB cord for charging. With a side pocket for a water bottle and anti-theft zippers, your tween will be all set for a busy day of learning.
Whether your tween chooses the Lite option or the Rolling, this backpack is sure to please with its unique ombre color scheme. Most importantly, each roomy pocket allows you to carry everything you need including your lunch and water bottle (if you choose the large). The padded back panels and adjustable straps provide comfort while evenly distributing the weight of the contents. Another perk about this backpack involves its construction from recycled materials.
The COTS backpack is lightweight, sturdy, and water-resistant. At the same time, if your tween prefers the classic, simple design, this backpack is the one. And what if your child prefers to carry the pack frontwards rather than on his or her back? The padded straps allow for that as well. In the main pocket, your tween can fit books, gym clothes, and a small laptop or tablet, and the two-way zipper secures it all. Likewise, the front pocket holds more items than you might think
For one of the sportiest looks in our selection of cool teen backpacks, your child would go for the Under Armour Hustle Sport Backpack. Made from highly water and moisture resistant material, students never have to worry about their books and laptop getting wet. Moreover, the front zipper pocket has adjustable bungee cords if your student needs to tuck in a jacket or gym shoes. The middle pocket holds a wealth of supplies—complete with a lined laptop pocket. The unique curve of the upper part of the straps provides comfort by giving more padding to the shoulder area. Basically, comfort, space, and resistance to moisture contribute to the popularity of this backpack.
The time-honored JanSport brand with its iconic style has given us many cool and practical backpacks for teens and tweens. Aside from the Tropical Teal, you get a choice of 4 other neat designs that are sure to please any young scholar. The front zipper pocket has numerous compartments for pens and pencils, calculator, and notepads. Then, you have the laptop sleeve followed by two large pockets that are ideal for holding books and binders. Of course, there's a side mesh pocket for holding a water bottle. Finally, the S-curve straps allow for comfortable toting without putting stress on the upper back.
First off, you must love the fact this classic backpack comes with a detachable pencil case. Your tween, on the other hand, will love the camo design and those super comfortable shoulder straps. The Nike Elemental also provides ample storage space in the main middle pocket while the front zipper pocket offers plenty of room for your smaller essentials. Your tween will be thrilled to carry around a backpack that also matches the kicks.
Now that you have our picks for the cool teen backpacks, you'll have a head start on picking out one they'll love. And you can be assured that he or she will be better able to stay organized with any of these stylish and practical carriers.
Editors' Recommendations